True to their collective's stage name, the eight members of UK's Flawless always aim for perfection.
It's that drive toward excellence that has steered Marlon Wallen's street-dance troupe from the studio to some of the most coveted stages worldwide.
Since making a name for themselves on Britain's Got Talent in 2009, they've appeared on tour with the English National Ballet, at command performances for the Royal Family, and in music videos and live TV gigs alongside pop queens Madonna, Beyoncé, Rihanna, and Kylie Minogue.
They will debut their latest stage show, The Guardians, at the 25th edition of San Francisco International Hip Hop DanceFest (SFIHHDF) on Sat/11-Sun/12 at the Palace of Fine Arts Theatre.
The two-day event, founded by dancer, choreographer, teacher, and producer Micaya in 1999, celebrates 50 years of hip-hop culture and the artistry of the dance styles that it inspired—including breaking, popping, locking, waacking, house, and jit.
SFIHHDF will also feature some of the top companies from San Mateo and Santa Rosa to Paris and Brussels, as well as several commemorative events—two dance contests, a kids-only freestyle session, and a 25th-anniversary gala—marking the festival's milestone year.
I spoke to Flawless' fearless leader about the upcoming gig, chasing perfection, and performing for and collaborating with marquee names.
48 HILLS What makes UK street dance unique?
MARLON WALLEN One thing that stands out to me from the UK would be the musical influence from styles like grime and UK garage, as this played a huge part in dancers' creativity in the studio and for performances, eventually shaping the dance culture in the UK.
48 HILLS What drew you to this form of dance?
MARLON WALLEN I would say my mum was a big, influential part. My mum was and still is a lover of music and dance, so I was lucky to be exposed to it very young.
48 HILLS How and when did Flawless first come together?
MARLON WALLEN Before Flawless, I had a solo career working with many big names in the industry. This gave me a lot of experience and knowledge and influenced the path I would take.
But I felt like there was more to my career than just dancing for musicians because, at this point in my career, dancers weren't treated or respected as artists themselves.
I was very passionate about changing this narrative, so I decided to make a change. I found a group of individuals who would see that same vision and put their trust in me to bring this vision to life.
Every member was handpicked based on their mentality rather than their ability. In 2004, Flawless was born. I had them training for one year before entering public performances and competitions.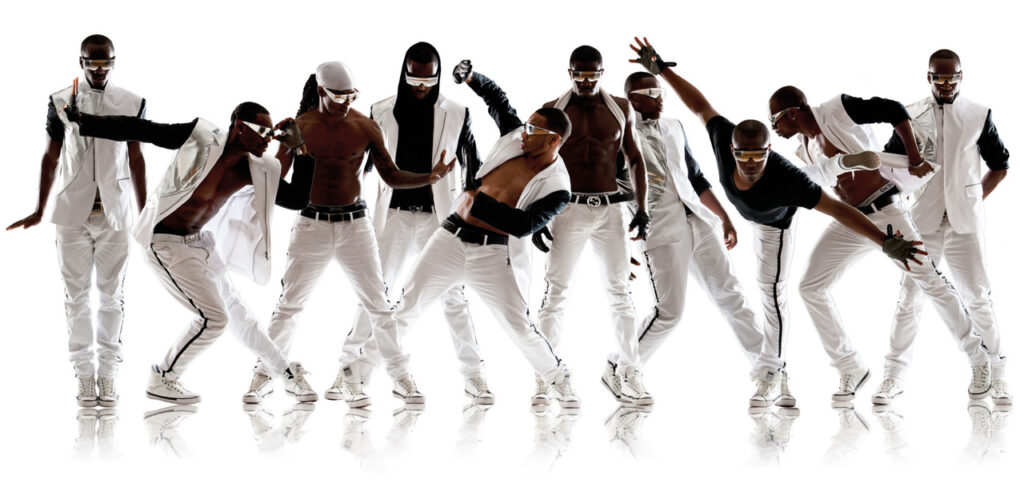 48 HILLS What keeps the group together?
MARLON WALLEN I think what has kept us together is mainly to do with the communication, the brotherhood, and our mutual love and passion for hip-hop culture.
Trust and mutual respect amongst the team are very important, as I find that when dancers do this, they are more likely to work well together, support one another, and maintain a positive vibe across the board.
48 HILLS What was it like performing for the Royal Family?
MARLON WALLEN Performing for the Royal Family was filled with a mixture of excitement and nerves. Having the honor to be dancing for royalty added extra pressure to deliver a Flawless performance.
We also had the privilege to meet the Royal Family. They shared their enjoyment of watching Flawless on TV and seeing us live in person. Despite the nerves, it was an unforgettable experience we will always cherish.
48 HILLS What can you tell me about your experiences working with Madonna, Beyoncé, Rihanna, and Kylie Minogue?
MARLON WALLEN Working with all these incredible female musicians was so inspiring. You grow up watching them on TV, hearing them on the radio, or even seeing them on tour. Then, it hits you—you're working with them! The experience was both thrilling and humbling.
The more performances Flawless did, the bigger the awareness of what we were doing became. Word got around the industry, and other musicians became interested in working with Flawless, too!
48 HILLS What can you tell us about your upcoming performance at San Francisco International Hip Hop DanceFest?
MARLON WALLEN This performance celebrates our love for love, freedom, and creativity with dance, displaying various hip-hop dance styles such as breaking, locking, house, and more.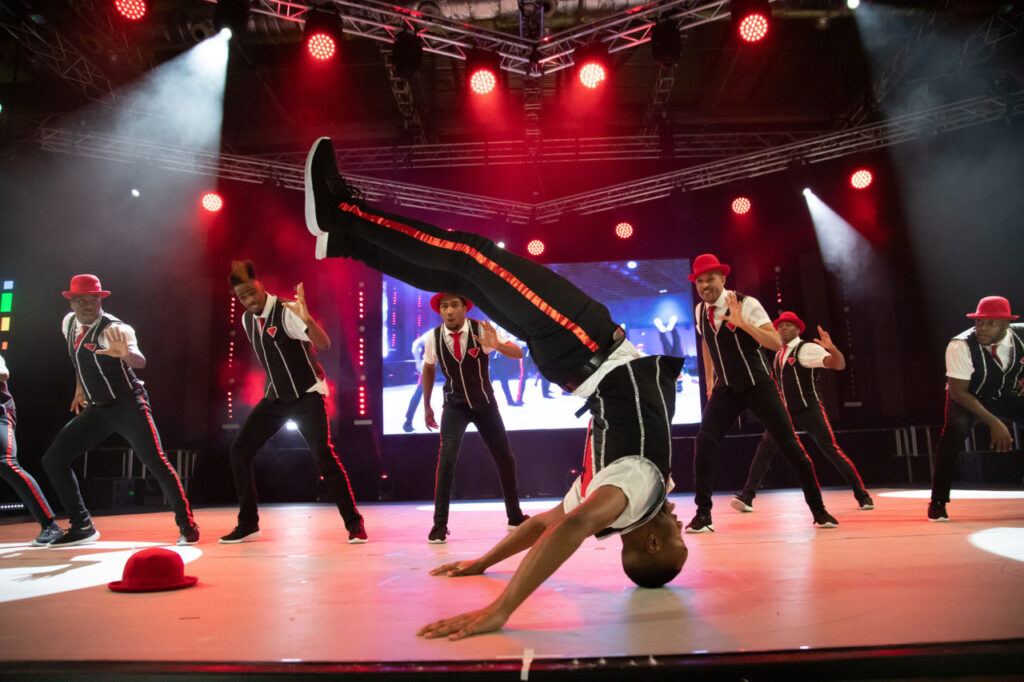 48 HILLS This is your second time at the festival?
MARLON WALLEN Yes, we were part of the festival in 2008. We performed a popping piece, which went down amazingly. This year, we aim to step it up!
48 HILLS What does it mean to you to be a part of its 25th-anniversary celebration?
MARLON WALLEN It's a humbling experience to be involved in the 25th anniversary as we are a fan of what the festival represents. Sharing and becoming one with dancers all over the world is pretty epic in itself.
48 HILLS When hip-hop started, many critics dismissed it as a fad. Now that it's turning 50, what keeps you engaged with the genre?
MARLON WALLEN It's been my whole life through the music, the culture, the opportunities, and the freedom of self-expression. It's given me artistic and personal growth.
48 HILLS As Flawless turns 20 next year, what milestones are left to achieve?
MARLON WALLEN To continue the legacy, expand the brand more globally, and impact the next generation of dancers to know they can have a dance career, too!
25TH ANNUAL SAN FRANCISCO INTERNATIONAL HIP HOP DANCEFEST Sat/11-Sun/12 Palace of Fine Arts Theatre, SF. $53-$67. Tickets and more info here.