Great local dance label Icee Hot hosts an epic farewell party, starting Saturday, Jan. 24.
By Marke B.
PARTY RADAR The Bay Area hardly lacks for nightlife novelty — by the end of this month alone we'll have seen a gigantic live tribute to Sly & the Family Stone, an all-Fleetwood Mac dance night, a film fest devoted to our favorite lesbian bar, a quasi-religious Bowie summit, South African throwdowns, and all manner of afterdark goodies.
Surely nothing, however, will top local dance label Icee Hot's insane farewell party this weekend at Public Works — at least in terms of length and ambition. Starting at 10pm on Sat/24 and continuing through 2am on Mon/26, an incredible lineup of more than 24 smart 'n super house and techno DJ heavyweights will keep the dance floor buzzing for a full 28 hours. Yowza.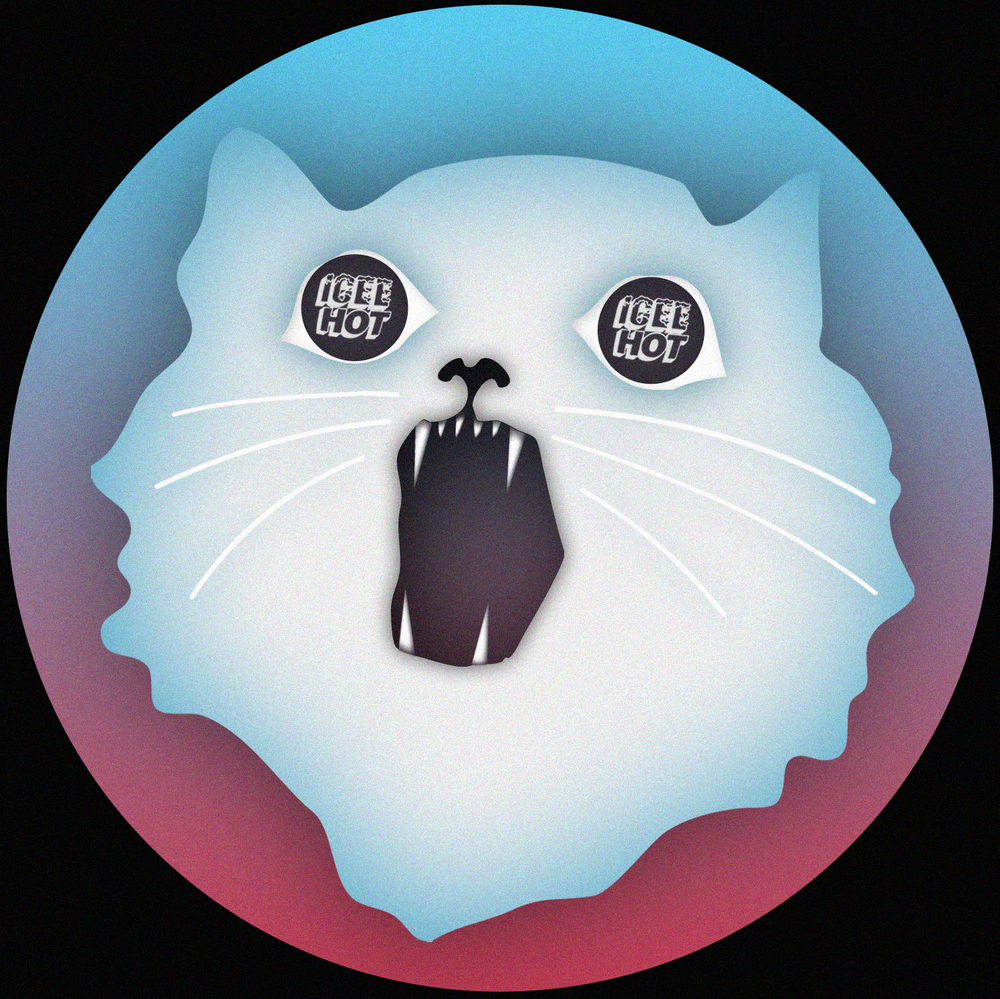 The Icee Hot crew of DJs and producers — Shawn Reynaldo, Ghosts on Tape, DJ Will, and Low Limit (good thing there's four of them, because they'll have to run this sucker in shifts) — is already revered for its intimate parties featuring some of the edgier sounds of the global underground. Everyone from young NYC vogue giant Mike Q to classic Detroit techno wizard Jeff Mills has graced the parties' decks, playing for ecstatic crowds packed like flippity-floppity salmon into our city's smaller venues. I've been an avid follower since Icee Hot launched in 2010.
But this, this … well this is a different dance-floor undertaking altogether. (Don't worry, there'll be ins and outs!) I talked to founder Shawn Reynaldo — who's also the editor of XLR8R magazine — about it all below. And then I took a nap, to ready myself for the marathon onslaught.
48 Hills Soooo …. 28 frickin' hours of nonstop dancing. This is something Berlin basically does on a Tuesday, but has never been attempted here. How did you arrive at the idea of such a marathon party as the Icee Hot farewell?
SHAWN REYNALDO Like many parties, we've always made an effort to do something "big" on our anniversaries, so for this one, which doubles as our five-year anniversary and the last-ever Icee Hot, we wanted to do something really special, something that simply doesn't happen in San Francisco very often.
I'd love to say that the 28-hour party was some sort of completely original idea, but in all honesty, it was inspired by a lot of our travels to Europe and especially Berlin over the past few years. I've spent a lot of time over there (mostly for my work at XLR8R), and it's been incredible to experience that kind of club culture, where parties regularly run all night and into the next day. When you eliminate the notion that a party is coming to a sudden, defined end (especially at 2 or 3 a.m., as is often the case in the US), the vibe just changes so much. People can just relax and settle into the proceedings.
Alternately, it's possible to go to bed on Saturday night, wake up, have breakfast, and then hit the club on Sunday morning. Other people might hit the club for a few hours, get their dance on, go home, take a nap, and then come back the party and do it all again. The possibilities are almost endless, and if anything, we just figured, "Why can't we do something like that here in San Francisco?"
Thankfully, the people at Public Works – who, it must be said, have always been so supportive of Icee Hot – went for the idea. In truth, we're not sure exactly how it's all going to go, but we're really excited to find out. Obviously, San Francisco is not really used to this kind of party scenario, so seeing how everyone responds (and who's left standing as the clock creeps into Sunday) is going to be a big part of the fun.
————-
Hard-driving Detroit legend Robert Hood will headline the 28-hour affair. Check the Icee Hot party page for time slots and complete lineup.
————
48H At first I thought you were just shutting down the parties, but now, after 10 stellar releases, you're shutting down the label as well? Why is Icee Hot retiring, and what are your plans for the future? 
SR This may sound simple, and even a bit cliche, but we're ending Icee Hot simply because the time felt right to do so. Five years is a long time to be throwing a party every month, especially when we've also been doing a label on top of it. In truth, we could easily keep doing the party, maybe even for a long time, but something about ending on five years and 10 records seems like a good idea – after all, they're both nice, round numbers. Some people have asked why we wouldn't keep the label going and just take a break from the parties, but the the two have always been tied together, and we just thought it made more sense to bring everything to a close at once.
One thing I do want to clear up: our initial announcement about wrapping up the party had a line about us being "completely ineffective and unprofitable as businessmen," which we meant as a little self-deprecating joke, but some people took to mean as an admission that we had lost a bunch of money over the years and had to stop as a result. Well, that most definitely wasn't the case. While Icee Hot was by no means a lucrative enterprise, we weren't losing or making lots of money, and that was largely by design. Throughout the past five years, we always made a point to keep the party as cheap as possible; we never aspired to be "professional" promoters. As such, we charged only what we needed to, and any profits that were made always went straight back into the party and the label. None of us have ever taken home a dime for ourselves.
As for the future, I also want to stress that none of us are planning to quit music or anything. Some of us are definitely plotting moves out of San Francisco in the near-to-medium future, and that certainly factored into the decision to wrap up Icee Hot, but in the meantime, we'll continue to be involved in the local scene, whether that's DJing or just checking out and supporting other people's parties. Furthermore, Ghosts On Tape and Low Limit are still making music. I'm still working as the editor of XLR8R, and there will never be a time that Will stops bugging me to share my promos with him.
In other words, even though Icee Hot won't continue, all of its founders will still be active in the music world, and I wouldn't be surprised to hear about new endeavors from all of us in the months and years ahead.
————–
"Daddy Issues" by local heartthrobs Matrixxman and Vin Sol will be the tenth and final release on Icee Hot's record label.
————
48H I love all the star-studdednesss of the farewell — Detroit minimal techno legend Robert Hood, deep dub intellectual Andy Stott, cute house goofball Gerd Jansen, local Honey Soundsystem members Jason Kendig and Jackie House….  It's like a Jerry Lewis Techno Telethon. How'd you get all those big names to sign on?
SR Putting together this line-up was undoubtedly a huge undertaking. I think we started the booking process back in August or September. But at the same time, getting artists to sign on wasn't that much of a challenge. Given that it's our final party, we wanted to make sure and invite back some of our favorite artists that we've hosted over the years, and luckily, just about everyone we talked to was excited about the idea of a 28-hour finale and eager to play.
A few acts have even been kind enough to rearrange their schedules specifically so that they could come out and be a part of the event. Icee Hot has been such a rewarding experience for all of us, but I have to say that the relationships we've forged with artists over the years have really been special. We've always made Icee Hot about the music, first and foremost, and I think artists genuinely appreciate that.
We've never been the biggest party, or the one where DJs can come and collect the highest fees, but I think Icee Hot has become an event where artists actually want to come and play, and that's really one of the best compliments we could possibly receive. As such, assembling this line-up was by no means easy, but we also didn't have to twist people's arms to say "yes."
As for the "star-studdedness" of the party, part of that is also based on our own fear. 28 hours is a long time and we don't want people to leave! Again, San Francisco is not really accustomed to this kind of marathon raving, so we wanted to make all 28 hours of the party as compelling as possible. It would have been easy (and a lot cheaper) for us to fill out the schedule with all local acts or even just some of our friends, but we figured that people would find it a lot harder to leave if there were top-flight artists playing around the clock.
Obviously, we don't expect everyone to be at Public Works for all 28 hours – the party will have ins and outs and people are free to come and go as they please – but we do want people to be kicking themselves every minute that they're not there, because chances are that they will be missing something great.
———–
Manchester dub techno hero Andy Stott will help bid Icee Hot farewell. 
————–
48H Icee Hot parties were (are) remarkable for their open-mindedness when it comes to music. Don't you think the SF scene will suffer a bit without their signal brand of adventure?
SR "Suffer" might be too strong of a word, but it's nice to think that Icee Hot might be missed. Over the past five years, we've often been so busy planning parties and running the label that it's been hard to really reflect on everything that we've done and the impact that we might have had.
Admittedly, we're well aware that Icee Hot is ultimately just a party, but since we announced that it would be coming to a close, it's been really moving to hear so many people in San Francisco say nice things and thank us for what we've done. It's funny, because I've often said that Icee Hot was a completely selfish enterprise on our part. Not in terms of making money, but just because we basically booked artists that we liked and put them in the kinds of party/club situations that we would enjoy ourselves.
We weren't chasing trends, we weren't trying to be "cool," and we weren't trying to get famous – we just followed our own tastes, and thankfully, people kept showing up to the parties. Once we're gone, I hope that people continue to think fondly of Icee Hot, and hopefully, some other folks will pick up where we left off. Even with all of the changes San Francisco has undergone, I hope there will always be a place for parties where music and passion come first.
ICEE HOT 28-HOUR FAREWELL
Sat/24 at 10pm-Mon/26 at 2am
$5-$20
Public Works
161 Erie, SF. 
Tickets here