Sex writer's Hump! Tour features amateur porn galore, sleek to raw, Feb. 25-28.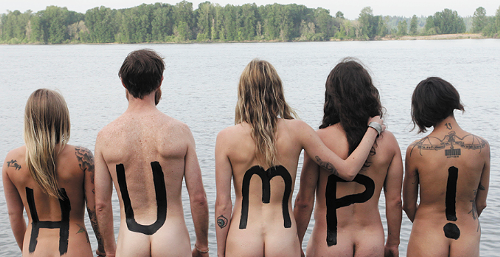 By Marke B.
SCREEN GRABS What's it like watching a dozen homemade pornographic movies in a cinema full of complete strangers? In the '70s, the answer might have been "a regular Friday night" if you were among those of certain inclinations and raincoat collections — or just if you were an oppressed/repressed homosexual with no other options to snag a husband.
Alas,  despite the fact that they basically print porn on cereal boxes lately, the communal thrill of witnessing wholly gratuitous, gorgeous, hilarious, hair-raising, or just plain wonderful WTF sexual acts magnified up on the silver screen is a lost one. EXCEPT.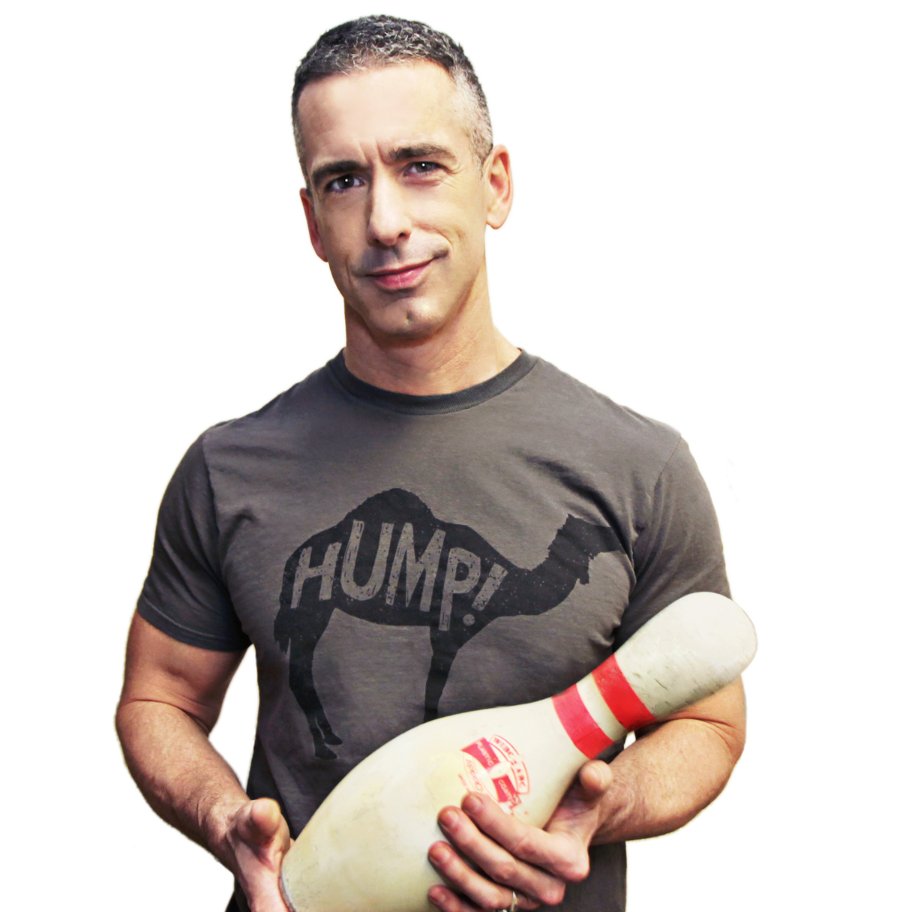 Except for Seattle sex writer and Stranger editor Dan Savage's awesome Hump! Tour, coming to the Roxie, which gathers 20 or so amateur skin flicks into a brow-raising evening. Mostly because the audience is basically that of a hip-but-friendly indie concert, the experience is both fantastically unique and a bit mind-boggling. The likelihood that you will be sitting next to a couple on their first date while someone attempts to fornicate with a giant unicorn onscreen is roughly 99%.
The Hump! Tour was born of the Stranger's annual amateur porn contest, in which the mag solicits short porn reels from readers. The contest is flooded with entrants. Some are deliberately funny, some are burning with political import. Some are extremely fetishistic, some are playfully romantic. Formerly, the best flicks were screened once at a raucous festival night, and then publicly burned so they would never find their way into the mainstream.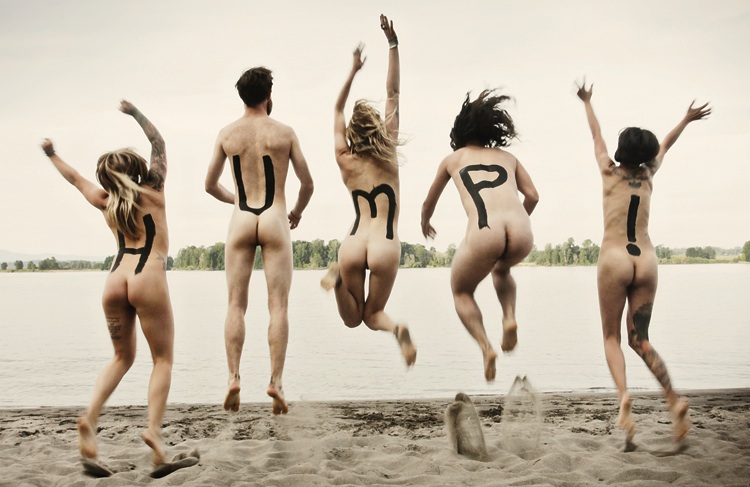 Now, however, Hump! is a full-blown tour, traveling to several cities and screening the Seattle winners for several nights at each. Savage travels along, introducing the screenings and explaining rules like, "We will confiscate any cell phones we see." He also hints at the "easter egg" — the one object each short film contains each year (broom, lunchbox, patio furniture) that provides a running joke.
Savage points up another great aspect of the collection of films, however: The films contain a vaster representation of body types, ethnicities, kinks, fetishes, emotions, desires, camera angles, etc. than you might encounter on your own well-curated private time in front of your laptop. "It's like helplessly watching someone else's Internet, and you can't mouse away. 'No, no don't click on that!" he said at last year's fest, and it really rang true.
Now that we all hold the ability to be master connoisseurs of our erotic materials, have our fantasy lives become too narrow? Sure we're exposed to all kinds of things we hardly search out ourselves on the Internet, but especially when it comes to sex, the niche marketing is pretty aggressive. Back when I was growing up, you got what you got — discarded Penthouses, flashes of Cinemax — and that was it. Getting out of my head and watching other peoples' fantasies (at least the ones they could fit on film) in a room full of people who might as well be at a Radiohead concert was surprisingly freeing — and also a bit nostalgic.
And yes, a little embarrassing! The films vary wildly in quality and explicitness, and depending on your proclivities, may have a strong "eek" factor. But that's, of course, what makes the whole thing so exciting. See the playlist below. Yes, there will be Beethoven.
HUMP! TOUR
Feb. 25-28, various times, $20.
Roxie Cinema
3117 16th St., SF.
Tickets and more info here
Butthole Lickin – 2008  To kiss or not to kiss? That is the question two women must explore after one rims the other. Lesbian processing has never looked so good.
Cyclust – 2009  A lesbian love-and-lust story told in still images. "Best lesbian sex scene in Hump ever," said one jury member. "Totally sweet and really hot – proves that you don't need a dude, a strap-on, or a traffic cone to make hot lesbian porn."
Twincest – 2010  Nothing like a good song 'n' dance number about twin sibling incest to cleanse the palate!
Miller's Daughter – 2011  Why is this gorgeous, Super 8 animated film, starring some shexy-shexy cutout silhouette figures in HUMP! and not the National Archives? Probably something about the blow jobs.
Porn All The Time – 2013  A rap song/video about excessive porn intake. Dan Savage is still walking around humming this tune!
Humparaoke – 2014  Attractive people sing karaoke and somehow end up in a big, naked shower orgy lip-synching into a Hitachi Magic Wand!
The Grocer – 2014  The triumph of cinematic kink has forever changed how several thousand humans view grapes and carrots – and won these filmmakers the 2014 Hump award for Best Kink.
Art Primo – 2013  This beautifully shot film features a group of stunning women, nudity, sweat, and some playful slapping — an amazing slice of all women erotica, and a favorite with HUMP! audiences!
EdenXXX – 2012  Years' worth of home video footage from two massively horny Burners condensed into two unforgettable minutes of furry hats, glitter, and blowjobs galore.
Rube – 2014  A book called Rube, plus a handful of LUBE, triggers a chain reaction you won't believe.
FUCK – 2013  Fuck, a moving and erotic spoken-word monologue filmed in black and white.
Beethoven's Stiff – 2013  While a penis conducts Beethoven's Fifth, a Vagina plays a French Horn. This is precisely what would happen if your genitals dedicated themselves to classical music.
Bedtime Stories – 2013  Imagine what it would look like if classic tales like "Goldilocks and the Three Bears" were reenacted by… you know, the other kind of bears. The kind with erections!
Anal Alley – 2013  A late night television infomercial for a butt plug bowling set that makes good and dirty use of all three extra credit props in the 2013 HUMP! festival: butt plugs, bowling pins, and Hillary Clinton!
The Glory Hole – 2014  Winner of the 2014 Best in Show award. This heartwarming new porno classic-based on a true "met-not-so-cute" story-dazzled HUMP! audiences more than any other film, and earned its makers a glamorous $5,000 cash prize!
The Caller, Part 2 – 2014  Why order a pizza when you can call a sex worker?
No Artificial Sweeteners – 2014  Tattooed lady has dinner party and serves too much wine, causing non tattooed guy to spend night on couch, only to be awakened with black coffee and a dizzying amount of hot hetro sex!
Cinderfella – 2014  One of the world's best loved fairy tales gets a magical, sparkly, ass-eating makeover…