Forget the drama at the Grammys or the Oscars: Check out San Francisco's Niteys
By Tom Temprano
MARCH 13, 2015 — Late Winter can be a trying time. Across the country, record-setting snowfall (and in our case sunshine) makes the entire nation go stir-crazy, with little to look forward to until spring has finally sprung.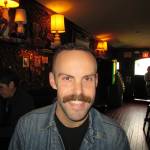 Fortunately for us, this most desperate of times also coincides with a season that keeps our hearts warm (or if in California, cool) and minds abuzz: Awards Season.
Whether it be the #Beckonce drama at the Grammys or the #Oscarssowhite travesty, award shows have created ample opportunity for us to forget the cold/hot climates we're stuck in and get riled up about something else entirely.
Unless you're an avid purveyor of, or participant in, San Francisco's bar-and-club scene, it may be news to you that each late winter, our city hosts its own awards show, honoring the best in San Francisco nightlife. The Niteys, which started in 2013, are organized by Jocelyn Kane and the folks at the San Francisco Entertainment Commission and, given that they are intended to honor the people who know how to party the hardest, they have to be the most raucous, drunken, and fun awards show anyone has ever been to. Take that Golden Globes! 
This year's awards took place at the Regency Ballroom — and while I was technically there because my bar Virgil's Sea Room and party Hard French were nominated, the real reason was that I wanted to test my Monday night alcohol-consumption mettle against SF's best.
Sadly, my drinking ability fared better than my award-win-ability — because while I was able to remain standing at the afterparty both Virgil's and Hard French went home empty handed. The bright side of this is that it puts me in league with other 2015 awards season losers Beyonce and Michael Keaton, which technically makes me a superhero.
Among the winners, however, were a few reminders of exactly what makes San Francisco's nightlife scene so special.
Only in San Francisco would the winner of the Best Sports Bar be Hi Tops, a gay sports bar where you can play "Bottoms Up Bingo" and be served whiskey shots by go-go boys. Live music mainstay Bottom Of The Hill won Best Small Music Venue, which was much deserved and also, I hope, an indication of the nightlife community's willingness to throw its muscle behind a space that, like so many others, is seemingly imperiled as new residential development creeps in around it. The night's most, and possibly only, touching moment occurred when Arturo Galster, who passed away last year, won for Most Notable Drag Queen – a fitting tribute to a performer who inspired just about every other queen stalking the stages of San Francisco today.
In other much-deserved award news, San Francisco Pride just announced that its membership has selected Alicia Garza as the Member's Choice for Pride Community Grand Marshall. In my opinion there isn't a single queer person in America who has had a more profound impact on our country in the past year than Alicia. As one of the co-founders of the #BlackLivesMatter movement, she has inspired the most critical discussion about race we've had as a country in a generation. She has also drawn very important attention to the intersections of oppression that queer black people, particularly black trans women of color, face in America – attention that has the potential to save lives.
Those who only know of Alicia from USA Today, CNN, PBS, etc, may not be aware that she is the former Executive Director of San Francisco's own People Organized to Win Employment Rights (POWER). In a town full of badass organizers, Alicia managed to redefine what it meant to lead a movement during her time with POWER, so none of us who knew her local work are surprised to see her taking the nation by storm.
I'm most excited to see Alicia named a Pride Grand Marshall because of the potential that it has to focus this year's festival on issues of racial justice facing the queer community. With a chorus of anger rising up against the violence that trans women of color face right here in San Francisco, having Alicia's voice be at the fore of the festivities will hopefully help to make this Pride the wake up call/call to action that our local LGBT community needs.
In other Pride news, I'm thrilled that my friend Jenn Stokes is the new producer of the Pride Main Stage. She's filling the mighty big shoes of past main-stage maven Audrey Joseph, and those of us who know Jenn know that she's up to the challenge. I've had the pleasure of working with her on a number of events over the years, and she's the perfect person to do all of the hard work that is necessary for everyone else to have a good time. Pride's Main Stage has hosted acts from the Backstreet Boys to Lady Gaga over the past handful of years and I can't wait to see who Jenn brings us in 2015.
Looking for fun this weekend? Let me shamelessly self promote the season opener of Daytime Realness, which is also my Saturn Return birthday celebration, this Sunday from 2-8pm at El Rio. Ever wondered what drag queens look like in the daylight? Here's your chance to see for yourself and dance to a couple of SF's finest lady DJs, Doc Sleep & Miss Pop in the process. You are also free to give me all kinds of unsolicited advice on how to deal with my 1/3 life crisis. Bear in mind that it's my party and I'll cry if I want to.