Cinematheque's treasured annual festival brings more than 50 experimental filmmakers to Victoria Theatre's screen, April 10-12.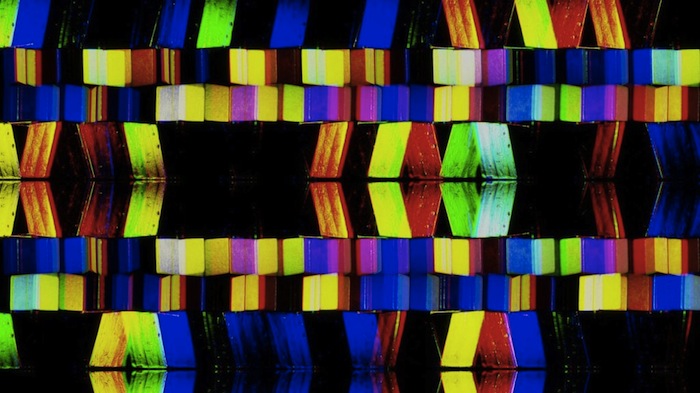 By Jesse Hawthorne Ficks
SCREEN GRABS My first exposure to experimental cinema was through the early work of David Lynch. As an avid movie-watching freshman in high school, I was mesmerized by his 1977 debut feature Eraserhead, which subverted every expectation I held about sound, image and form. I tracked down a bootleg VHS tape of his student work The Alphabet (1968) and The Grandmother (1970) and they are still treasures in my collection. Terrifically terrorized, I would watch and rewatch these lucid nightmares that combined stop animation, deep dark sets, and a sound design to scramble your brains.
This year's CROSSROADS 2015 Festival strikes a perfect balance of more than 50 internationally and locally acclaimed experimental filmmakers and their respective styles. Presented by San Francisco Cinematheque and curated by Steve Polta, this three day festival has eight short programs to choose from and one full feature complete with a live score! For those overwhelmed by the immense array of impressive filmmakers in the current experimental scene, I have made a top 10 of Must Sees that hopefully will lead you towards the Victoria Theatre in the Mission District this weekend, April 10–12. For those already in the know, perhaps this will get you excited enough to not accidentally skip this treasured San Francisco event.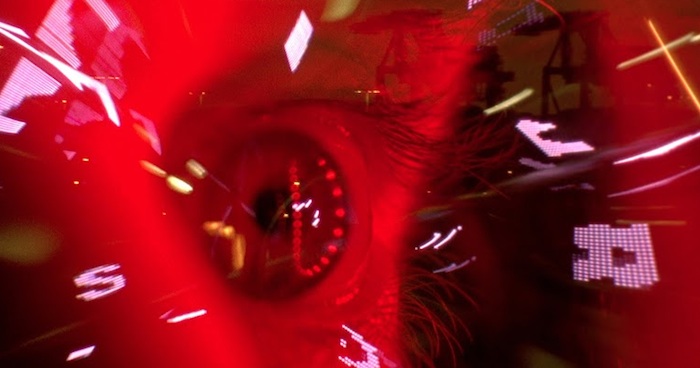 10. Paul Clipson, Hypnosis Display (2014) with a live psychedelic-ambient score by legendary Oregonian artist Grouper (Liz Harris). Bay Area Premiere.
This free-form feature finds director Paul Clipson and musician Liz Harris working together as they capture the streets of San Francisco, LA, and Portland. Superimposed 16mm imagery switching from B&W to vibrant neon-color, combined with Grouper's haunting, elaborate sounds, allows the viewer to float in and out of the hypnotic journey. If you have not experienced a Grouper show don't miss this main event — Program 2, Fri/10 at 9:30pm.
9. Basma Alsharif, A Field Guide to Ferns (2015) – North American Premiere
"Primitive savagery meets the brutality of the modern world in Ruggero Deodato's timeless slice of visceral horror." This essay on the 1980 exploitation masterpiece Cannibal Holocaust was shot "deep in the New Hampshire woods where apathy and violence are blurred." Yet another film playing in Program 1, Fri/10 at 7pm.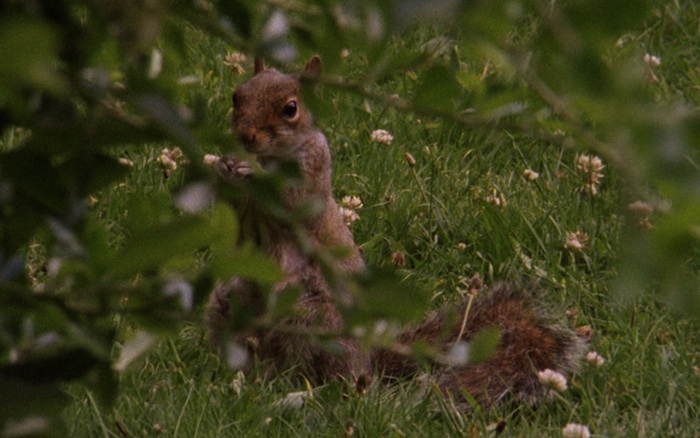 8. Ben Rivers, Things (2014) – Bay Area Premiere
Structured into seasonal segments, this one will cause you to keep your ears perked up for some classic Andy Kaufman bits — while a wave of nostalgia for CD-ROM games should delight audiences overwhelmed by Rivers' 16mm beauty. Playing in Program 3 on Sat/11 at 1:30pm.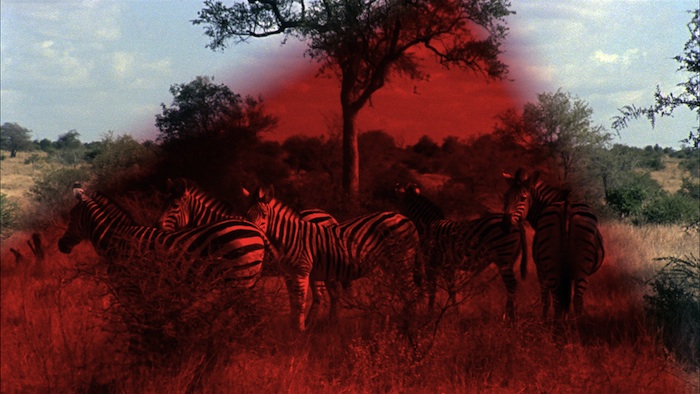 7. Ben Russell, Greetings to the Ancestors (2015) – Bay Area Premiere
Ben Russell's name is basically synonymous now with London based filmmaker Ben Rivers since they melted my mind with their 2013 co-directed masterpiece A Spell to Ward Off the Darkness. Russell finds himself in "Swaziland and South Africa, a region still struggling with the divisions produced by an apartheid government. Equal parts documentary, ethnography and dream cinema, herein is a world whose borders are constantly dematerializing." With a running time of 30 minutes, this is worth the admission alone for Program 1, Fri/10 at 7pm.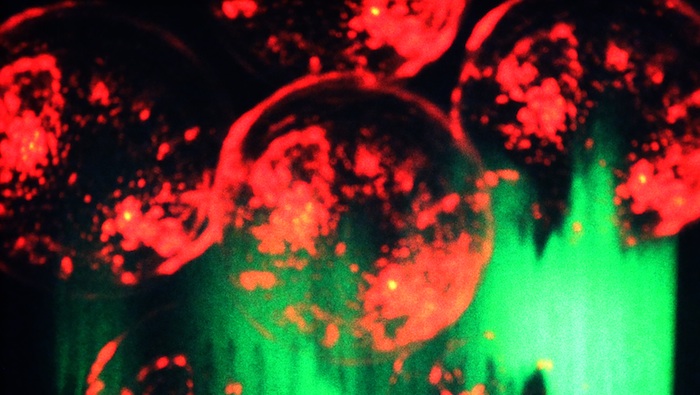 6. Kerry Laitala and Voicehandler, Spectacle of Light (2015) – World Premiere
Shot in 16mm and double-projected. Local superstar Kerry Laitala has concocted a striking blend of B&W negative footage with an explosive amount of color flares — some of the most beautiful work I have ever seen from her. Plays in Program 5, Sat/11 at 8pm.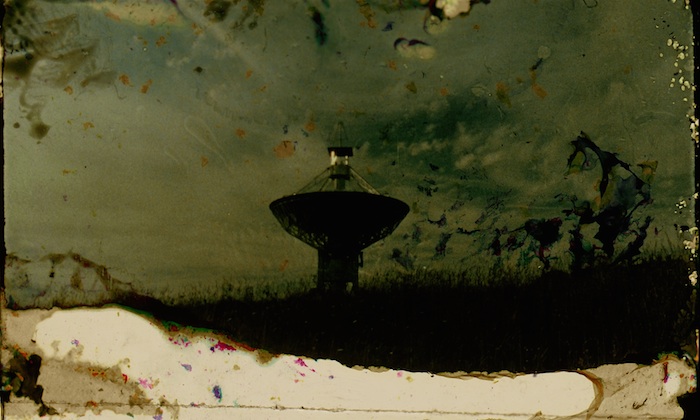 5. Karl Lemieux and David Bryant, Quiet Zone (2015) – US Premiere
Tapping into modern society's terrifying side-effects — reminiscent of Todd Hayne's Safe (1995) — this real life story of one woman's "electrical sensitivity" seems not only 100% legit, it is horrifically represented with director Lemieux's textural technique of actual celluloid deterioration. Produced by the National Film Board of Canada, this truly could be a prophetic piece about where our world is headed. Plays in Program 6, Sun/12 at 1pm.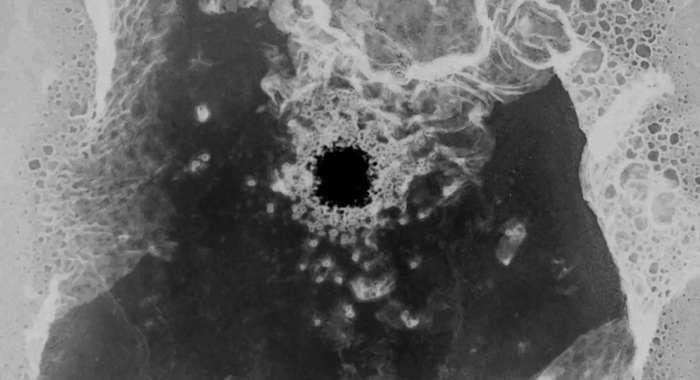 4. Naoko Tasaka, Flower (2012) – Bay Area Premiere
"It has been a long winter." This actual bedtime story will haunt you for days to come as the story of a young bear all alone in a cave slowly takes hold. The remarkably designed optical printing left me speechless. A truly epic adventure, that exposes the architecture of a world that we may or may not be stuck in. Plays in Program 6, Sun/12 at 1pm.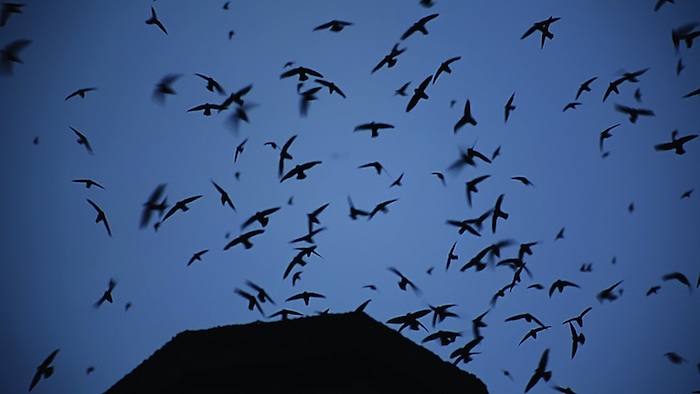 3. Vanessa Renwick, layover (2014)
With a throbbing score by Sam Coomes (part of the legendary Portland-based indie rock band Quasi), this six-and-a-half minute extravaganza of birds attempting to find some sort of safe haven is easily one of the most addictive films I have seen recently. Yet another film that plays in Program 1, Fri/10 at 7pm.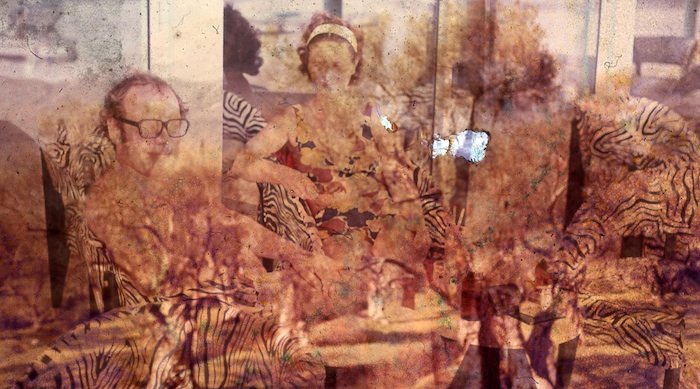 2. OJOBOCA – Five films, all Bay Area Premieres
This Berlin based duo, comprised of Anja Dornieden and Juan David González Monroy, bring their profoundly traumatizing work to five different programs at this year's CROSSROADS 2015. The duo state that "together they practice Horrorism, a simulated method for inner and outer transformation." Psychologically interactive and stylistically akin to British Horror films from the 1970s, these films get inside your head and heart in ways that I was not prepared for. Utilizing double and even triple projection, these are definitely films you will be talking about days after. Artists will both be on hand IN PERSON! (I have listed their films in order of how gloriously upsetting my experience was. Seriously, you have been warned.) A Home Inside (2013) plays in Program 8, Sun/12 at 6pm; The HandEye: Bone Ghosts (2013) and Apocalypse for You (2014 ) play in Program 3 on Sat/11 at 1:30pm; Wolkenschatten (Cloud Shadow, 2014, pictured above) plays in Program 6, Sun/12 at 1pm; Now I Want to Laugh (2014) plays in Program 5 on Sat/11 at 8pm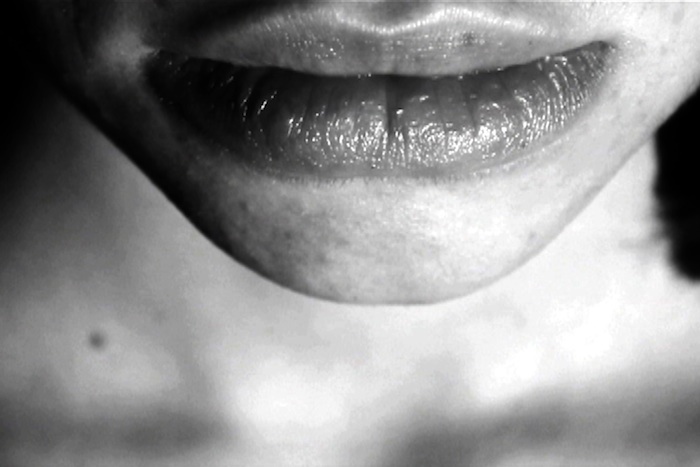 1. Sylvia Schedelbauer, Sea of Vapors (2014)
WARNiNG: Hypnotic strobe effect will change your life. Director Sylvia Schedelbauer was born in Japan and moved to Berlin in 1993 where she is still based. "Her films negotiate the space between broader historical narratives and personal, psychological realms mainly through poetic manipulations of found and archival footage." More specifically, she has made the best film of CROSSROADS 2015. Utilizing an alarming editing style that consistently teleports you deeper and deeper within the picture, Schedelbauer's fifteen minute masterpiece grabbed me in a way that only David Lynchhad done when I was young teenager. Repeat viewings are more than necessary and I can't think of anything more important than experiencing this on the Victoria's big screen in the most excitingly curated slate of the festival: Program 3, Sat/11 at 1:30pm.  And even if you don't agree about one or more of these films, there are so many more screening this weekend that I hope to see you there and we can argue about the glory that is known as experimental film.
CROSSROADS 2015 FILM FESTIVAL
April 10-12, various times, most programs around $10
Victoria Theatre
2961 16th St., SF.
Tickets and more info here
Jesse Hawthorne Ficks is the Film History Coordinator at the Academy of Art University and curates the MiDNiTES FOR MANiACS series at the Castro Movie Theatre, which showcases underrated, overlooked and dismissed films in a neo-sincere manner — including a great double feature this Friday!