The Dyke march takes the streets. Protesters take the flag. And everywhere, the talk was "on to ENDA" … and housing, and economic justice, and trans rights … and so much more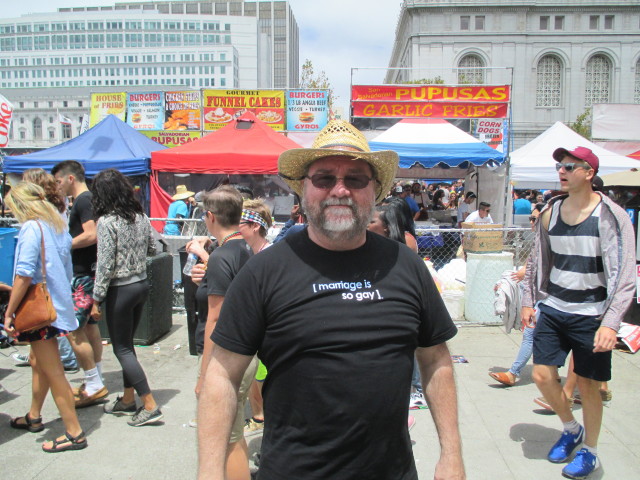 By Tim Redmond
JUNE 28, 2015 — After Friday's Supreme Court decision celebration and the Trans March, Pride kept rolling into a wild weekend. The Dyke March started with a massive crowd at Dolores Park (so many people I didn't think they could fit any more)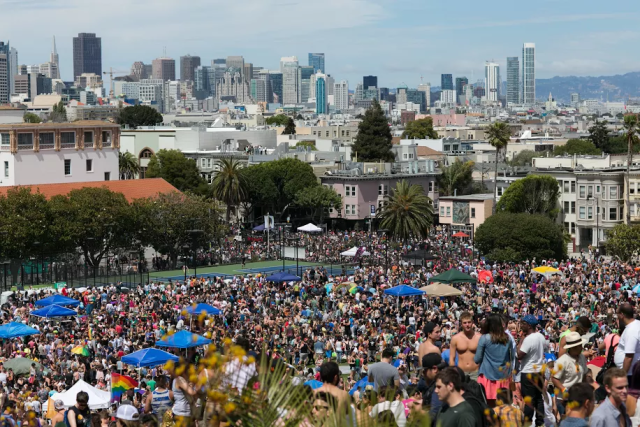 And then went to the streets — crashing through the police barricades on 18th Street and taking back the original Dyke March route in a protest against the high rate of lesbian evictions and the sidelining of women's issues in SF.  (The route had been changed this year, many said due to complaints from a business on 18th Street.) Hundreds marched down the original Dyke March route, past the Women's Building and former historic lesbian bar Amelia's, now Elbo Room, scheduled for its own eviction and demolition. (Check out video of the march here.)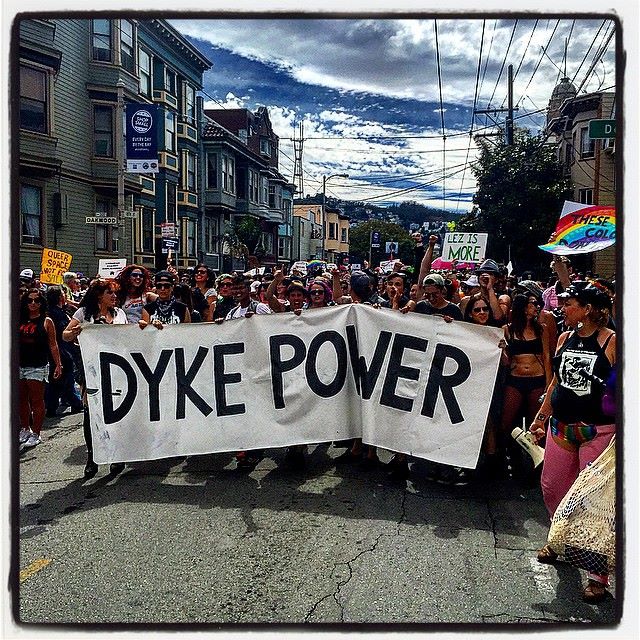 Tom Temprano reports that he was getting ready to DJ at Pink Saturday "when protesters surrounded the flag on Castro and Market and hung a new flag demanding QTIPOC [Queer Trans Intersex People of Color] liberation. We chose not to play and to stand with the protestors instead. Today we remember that Pride is about more than parties."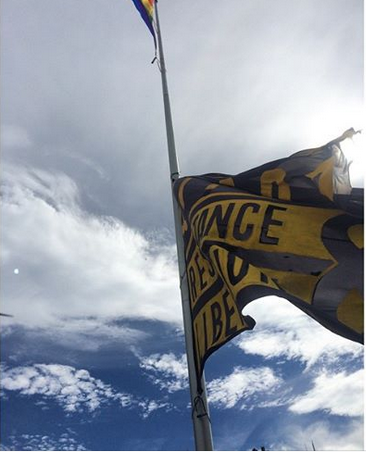 And on Sunday, on the main stage, Tom Ammiano spoke of the need to think beyond the corporate sponsorship of the event. "We won [same-sex marraige], we did that," he said. "Without any corporate logos."
He told the story of a "queen I know who moved here to come out of the closet, and now has to live in one for $3,000 a month."
And he said that a lot of trans people are facing deportation and "are in hell holes. Can you hear us, Caitlyn?"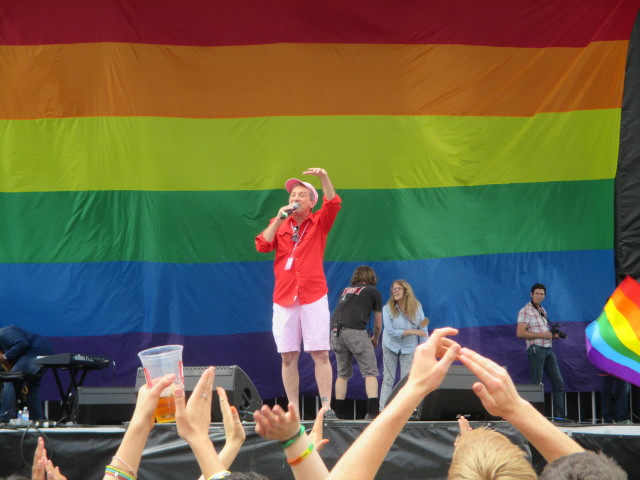 So while celebrating a huge victory, people were talking about next steps — like moving on the Employment Non-Discrimination Act. The beginning of the end of laws that reject LGBT equality is the beginning, but not the end. "Let's take the ass out of assimilation!" Ammiano said.
The parade, too had its share of messages (often ironically mixed in with corporate sponsor representation). Housing and identity were major themes: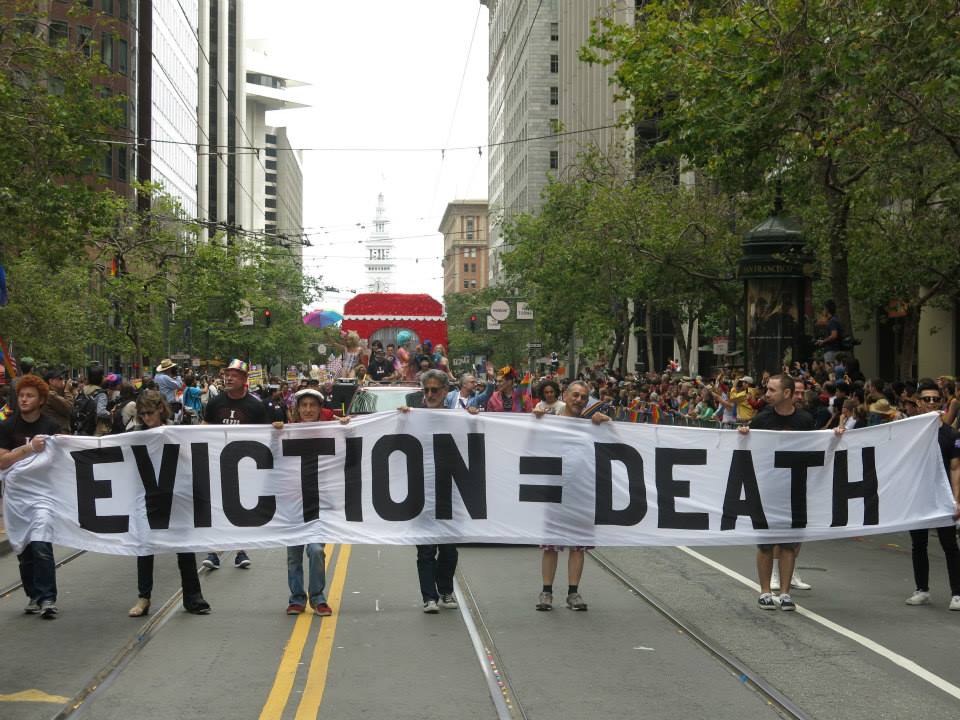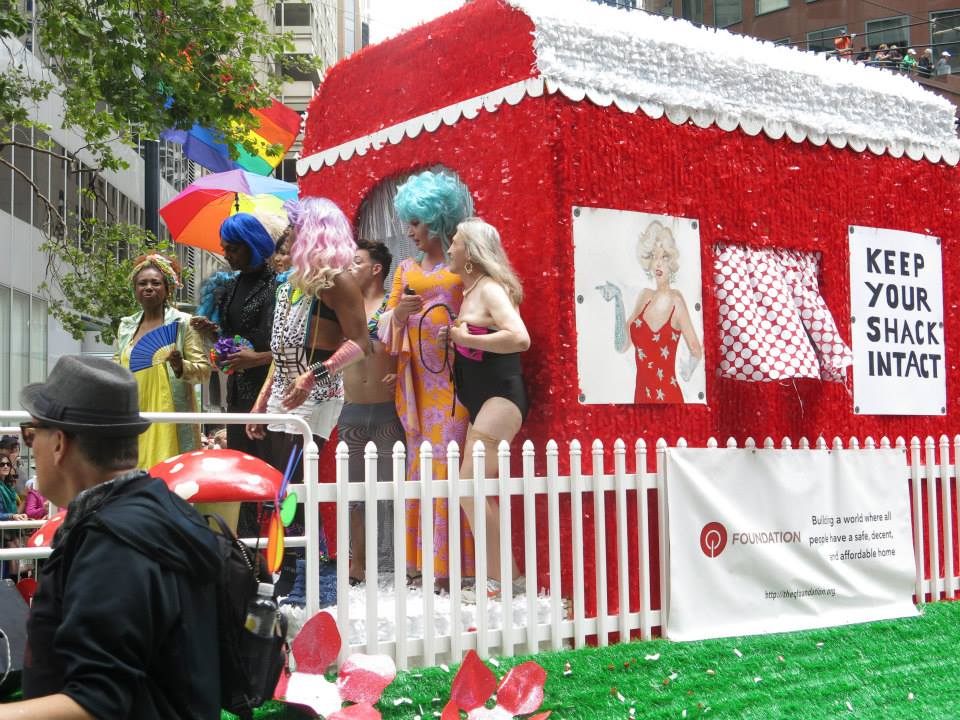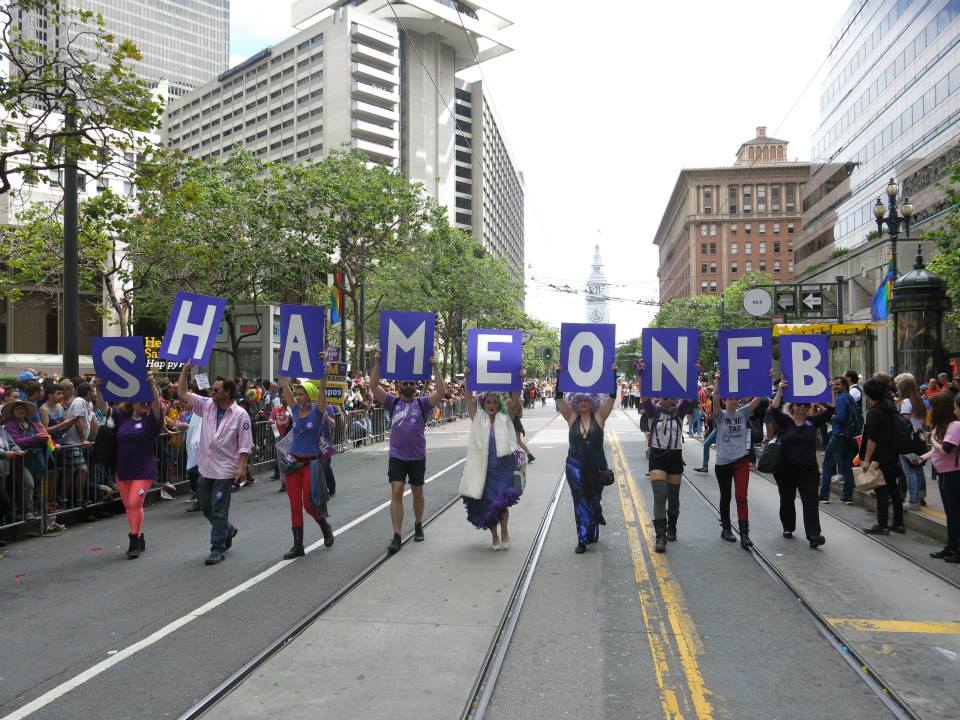 But still: A party. Everywhere.