No Wave pioneer brings her band RETROVIRUS — and 38 years of music — to DNA Lounge, Wed/29.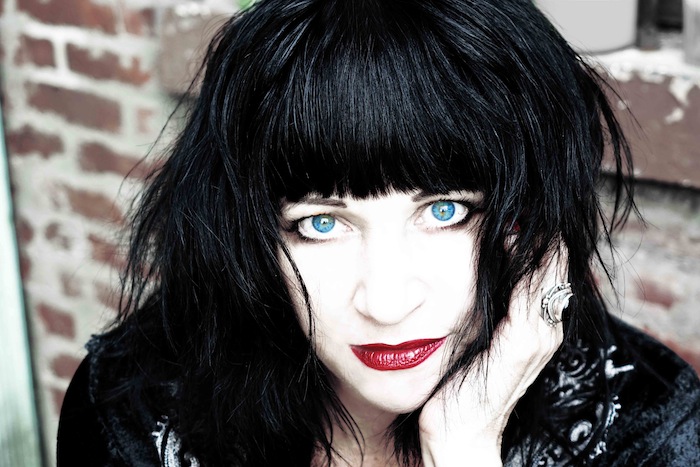 By Marke B.
ALL EARS It's a perverse thrill it is to revisit the brazen music, poetry, and art of Lydia Lunch. In late 1970s and early 1980s New York, she and several other essential downtown No Wave figures were fighting a tide of Yuppie-fication, represented then on the music scene by sophisticated New Wave types, by fusing aggressive punk sounds with bleak, hyper-realist spoken-word poetry, avant-garde noise experiments, and confrontational performance art.
It's a period that's held up incredibly well, and has sparked its own industry of nostalgia for a "grittier" time, when art and expression ran as freely as heroin through the city's veins. And it's hard not to look at the No Wave period in parallel to our own times, as a new tide of gentrification washes over us — and our musical villains are much more odious than Talking Heads and Blondie.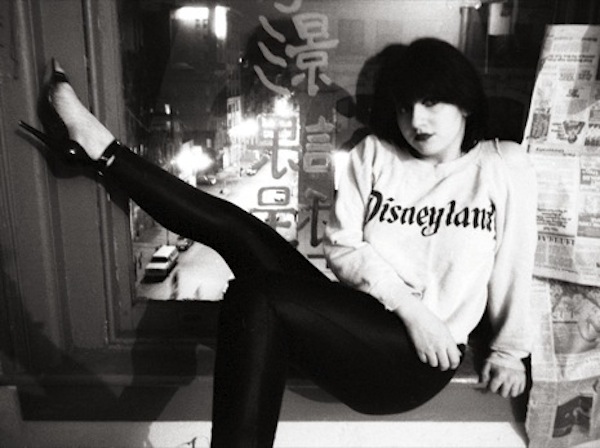 Lunch could have spent her creative life trading in on her No Wave bonafides — her band Teenage Jesus and the Jerks' records fetch up to $200 used online — but she's an incredibly restless, collaborative, and productive artist. A string of albums throughout the past four decades have taken different conceptual tacks, but retained her in-your-face vocal delivery and created new fans along the way. (My first introduction to her was via keening, goth-strut "Suicide Ocean," off her 1982 1313 album, which was, oddly, a staple of late-night Canadian public radio).
Lunch has also kept her live-wire, fuck-you political spirit intact, as well — reading interviews with her can be a totally refreshing, sometimes almost frightening experience. She famously moved from the United States to Spain in 2004, after George W. Bush was re-elected. "I couldn't take it," she told the press. But "I'm still the enemy within," she recently told me about the incident.
Along with several new projects — including a photography show mounted in LA and a forthcoming book of poetry — she's revisiting 38 years of music with her awesome band RETROVIRUS (also the title of her most recent album), playing two West Coast shows including one at DNA Lounge this Wednesday. As usual, it's a collaborative affair, with great Sacramento garage-psych band Screature opening, and the infamous Jello Biafra DJing alongside indie rock hero Omar Perez. The legendary V. Vale of RE/Search Publications will be onhand selling RE/Search books featuring Lunch and Biafra. (Read more details on the Facebook invite.)
I talked with Lunch via email about the show and her latest thoughts.
48 HILLS How did you decide to do this show on the West Coast? I know you have an art show currently in LA, but was there something that especially drew you here in the first place, and was there a particular spark for this musical retrospective? Was it easy to get the RETROVIRUS band together for the shows?
LYDIA LUNCH Love playing the West Coast. It's been too long. And since we are on the way to New Zealand and Australia, how could we resist? RETROVIRUS began almost three years ago when we were asked to do something at the Fashion Institute of Design and Merchandising where Cesar Padilla was showcasing vintage t-shirts from his book Ripped which I wrote the intro to.
[Guitarist] Bob Bert (Sonic Youth, Pussy Galore, etc) and I have been friends for years, and I thought of him first, Weasel Walter (expert composer, insane drummer, master guitarist, improv genius….) volunteered for the job and brought [bassist] Tim Dahl in, who really contributes an incredible energy to the group.
It's the perfect machine to batter new life into this material.
48H I love that Jello Biafra and V. Vale are essential parts of the SF event. Can you tell me a little bit about your relationship to both of them? I know you've appeared in RE/Search, but how much have you kept in touch over the years?
LL Vale and Marian [Wallace, also of RE/Search Publications]… I have known for decades. They kindly house me whenever I'm in the Bay Area. We engage in outrageous conversations, which dwindle into the long hours. It's a great place to exchange ideas.  A mutual admiration society. Biafra… got to respect his stamina, stubbornness and political ranting.
48H 38 years of material is a huge amount to survey. What were some of the things you thought as you put the show together, in terms of looking over the expanse of your work, and were there any criteria for highlighting certain pieces? 1313 is one of my favorite albums, so I'm keeping my fingers crossed.
LL We do a few numbers from 1313. The set evolves constantly. Weasel had a lot to do with choosing the material. It all melds together surprising well. 8 Eyed Spy, Queen of Siam, Shotgun Wedding. 1313. The connective tissue is passion. The band brings new intensity to the material.  It's beautifully deranged.
https://www.youtube.com/watch?v=CTt2ScrvU-A
48H SF is going through an exhausting bout of hyper-gentrification, and there's a real nostalgia for early punk and No Wave outspokenness as a kind of antidote. Big Question: Can music and art help us cut through the current cultural bullshit? Can they offer us more than a personal lifeline while we wait for the next turn of the cycle….
LL Art is the salve to the universal wound. Pleasure is the ultimate rebellion.  Just because we as outsiders are outnumbered, doesn't mean we have to fall victim to the cultural bankruptcy this country is going through. What better reason to band together than celebutards dominating just about all forms of media with their hideous vacuity.
48H You recently told the Guardian in reference to an upcoming project, "I'm into pleasure as the ultimate rebellion. I've shared all my misery and tragedy but in my personal life I'm a cheerleader, an optimist." Can you expand on that a little bit; what have you been cheerleading for?
LL Any individual who fights against tyranny & oppression. Anyone who creates.  Anyone who celebrates life in the face of this endless war mongering. Anyone who resists false virtues. Anyone who revolts, rebels and refuses to shut up. To them I say RARARA…..
LYDIA LUNCH RETROVIRUS
with Screature, Jello Biafra, V. Vale, and DJ Omar
Wed/29, doors 7pm; show 8pm, $14 advance; $18 door
DNA Lounge
375 11th St., SF
Tickets and more info here. 
All Ears is the 48 Hills music column. Follow 48 Hills on Twitter @48hills