ALL EARS One of the most incredible yet undersung developments of the past decade on the SF scene has been the explosion of interest in contemporary music. It's kind of nuts! Of course, for decades the Bay Area has been a locus of new sounds and acoustical experiments — we've been home to "contemporary classical" legends like Pauline Oliveros, John Adams, Harry Partch, Terry Riley, and a whole lot more. (Where, oh where, is our definitive history e-book/indie doc/Netflix series of experimental music hereabouts?)
But lately I've been blown away by the youthful crowds and inspirational oomph I've witnessed at festivals like sfSound, Switchboard, Tape Music, and the upcoming Electronic Music Festival to series like Unseen, performances by the SF Contemporary Music Players and others at the SF Conservatory of Music, and venues like the Lab and the SF Symphony's epic Soundbox. Artists and performers may be fleeing our high-priced environs in droves, but there's an efflorescence of audience for contemporary sounds — could it be the innovation? The disruption? The hyper-dynamics? The ambient weirdness? — that has been a boon to this music.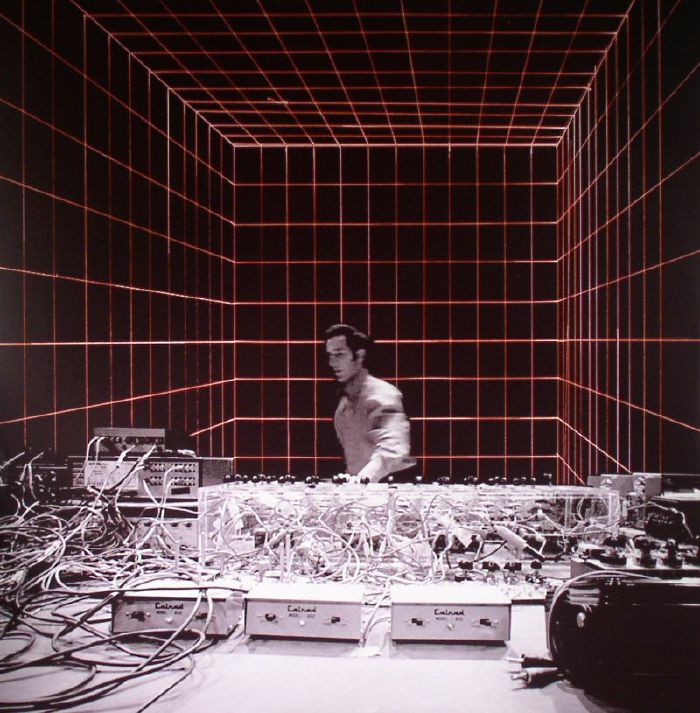 Another composer with deep Bay Area roots, trailblazing minimal composer Steve Reich, has emerged as the trend's patron saint: if the avant-garde prizes iconoclasm, at 80 Reich has somehow evaded it and ascended into reverence. Relatable yet sophisticated, spare yet lush, splendidly propulsive and emotionally cinematic, his work has been everywhere in the past few years. He's become the totem of contemporary music festivals, his name a reliable "in" for any fence-sitters, his music a blast for performers and a spectacle for the audience. Anyone who caught the awesome SFCMP performance of 1970's "Drumming" last year, in which an alien, phase-shifting reverberation was let loose to arc throughout the music hall, won't soon forget it. But his music can also be touchingly intimate, as saxophonist John Ingle's ragged, playful rendition of 1966's "Reed Phase" at July's sfSound Festival attested.
I could fly into my pet theories here about how the hypnotic repetitions of Reich's music jibe perfectly with tech-obsessed culture, a balm for our ADD moment with just the right amount of pathos and intellectual heft behind it. But really, I'm just dang grateful we get so much of him. Ever since I stumbled on the ECM recording of his "Music for 18 Musicians" when I was a kid I've been hooked, and my techno DJ heroes are the ones who've slyly slipped snippets of "Octet" into their sets (or in Derrick May's case, the whole darn thing once or twice).
Which is why I flew right out of my Nikes when I heard that the SF Symphony was putting on almost a week's worth of Reich, Sept 7-11, in honor of his 80th birthday. With the symphony's resources, I knew we were going to get big things. And so we are: the sweeping, orchestra-on-steroids "Three Movements" (Opening Gala Sept. 7 and Sept. 9 and 10); the Pat Metheny-originated "Electric Counterpoint" (Sept. 11) with Derek Johnson multi-tracking himself on guitar; "Double Sextet" (Sept. 9, 10, 11), commissioned by Chicago ensemble Eighth Blackbird (they'll be here to play it), which snagged the 2009 Pulitzer Prize; and the thrumming, meditative "Six Marimbas" (Sept. 11), which brings in students from the San Francisco Conservatory of Music.
It's all fantastic — who else but SF Symphony conductor Michael Tilson Thomas would drop 19 minutes of soaring minimalism into the Opening Gala? Bravo, dude. But most exciting for me will be the special September 11 concert titled "Steve Reich: An American Maverick" which, besides the pieces listed above, will also feature Reich's masterpiece tour-de-force (and another Pulitzer winner), "Different Trains," performed by our own brilliant Kronos Quartet, whose 1989 recording of it won a Grammy.
"Different Trains" heralded a more narrative stretch of Reich's work, using recorded voices of Holocaust survivors and others to tell the sometimes harrowing parallel-track stories of train travel in the 1940s in occupied Europe and here in America, when a young Reich thrilled to childhood train trips. (Another narrative piece utilizing similar techniques, "WTC 9/11" was originally scheduled to be performed, but was axed, perhaps for being overly-literal.)
Michael Tilson Thomas, always a champion of "American mavericks" in contemporary music, is ideal to take us through Reich's work, having conducted his friend's compositions since 1973. "I had first heard his music at a late-night party in downtown Los Angeles," MTT wrote in Vanity Fair. "It was unique—both beautiful and confrontational, entirely different from other 'avant-garde' music I knew. It had beautiful notes in shifting layers of time that made ever changing melodies. It was elating and somehow spiritual. It reminded me of Rabbi Nachman's saying, 'So all things turn over and revolve and are changed . . . and in the transformation and return of things redemption is enclosed.'"
Despite the growing ubiquity of contemporary music events, we don't get too many chances to experience so much otherworldly avant-garde in our "high art" spaces. Jump on this.
SAN FRANCISCO SYMPHONY: STEVE REICH 80TH BIRTHDAY CELEBRATION
Sept 7-11
Davies Symphony Hall, SF.
Tickets and more information here.