It seems highly unlikely that the San Francisco supervisors will overturn Mayor Ed Lee's veto of a 60-day limit on Airbnb and other short-term rentals in the city. Even if newly-elected Sup. Ahsha Safai defies the mayor and votes for an override, supporters of the measure will still be one vote short of the eight needed. The only wild chance is if the mayor's appointee to the D8 seat decides to go against the person who appointed him or her in the first key vote on the board, which seems pretty unlikely.
So the short-term rental company will continue to decimate the city's housing stock. And as SF residents try to do their own damage control, it's not clear what will happen at City Hall.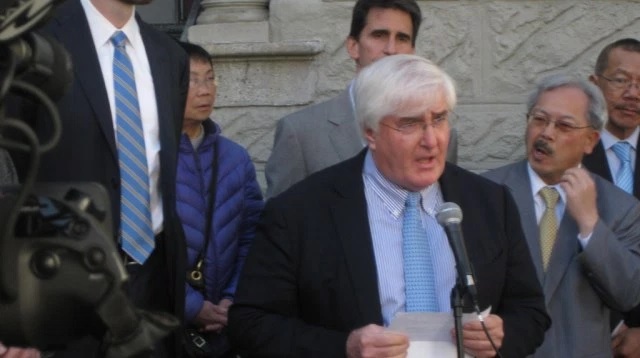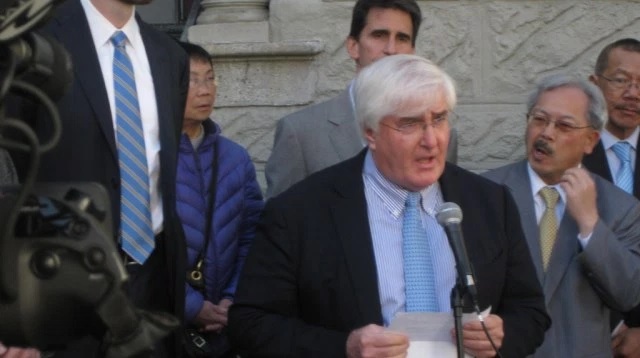 Randy Shaw, who is close to the mayor, says Lee needs to "convene stakeholders to reach a compromise on short-term rental legislation." He notes:
The current law allowing hosts to rent to tourists year-round goes far beyond what Airbnb and the short-term rental market is supposed to be about.  It unfairly competes with the city's hotel industry (which has to provide sprinklers and other safety features not required for apartment tourist rentals), and artificially reduces housing supply.

Despite warring dynamics between the short-term rental industry and ShareBetter SF, Mayor Lee and Aaron Peskin know how to get these deals done.
I agree with his critique of Airbnb and the recognition that something has to happen. But can a "deal" really be done? I'm not sure.
The problem is that Mayor Lee is too close to Ron Conway, who is an early investor in Airbnb, and is looking at a huge, huge financial payoff if the company can successfully go public at a high valuation. (It's funny – when I talk to political folks these days, even people who are friendly with the mayor, and complain about the Lee's ties to the tech industry, everyone says, hey — it's not the "tech industry." It's one guy. Ron Conway.)
And even modest regulations will cost Airbnb – and Ron Conway – a ton of money. According to the Financial Times, London's annual limit of 90 days (not 60) would be a $400 million annual hit to the firm.
Every time a city cracks down on illegal Airbnb listings, or tries to fight the move to turn residential units into hotels, it costs Airbnb money and slows the company's potential for growth. That means lower returns for investors, a lower IPO price, and less cash to the Series A venture capitalists, including Conway.
And San Francisco is a key city – it's Airbnb's home town, it sets the standard for lots of other cities, it's a huge tourist town with a hotel industry that is one of the city's biggest employers and that is highly vulnerable to economic conditions.
Peskin is a supervisor who has worked closely with ShareBetterSF. But he's not calling all the shots in that neighborhood, tenant, and labor-backed organization. And he's not going to "get a deal done" that the Tenants Union, Local 2, and the wide range of neighborhood groups that are part of ShareBetterSF don't support.
And I'm not sure that there's a "deal" those groups would support that Conway wouldn't actively oppose.
What this is really going to come down to is how willing the mayor is to tell Ron Conway that he's going to lose tens of millions of dollars in IPO profits in the interest of saving rental housing in San Francisco, and that's just the way it's going to be. If Lee can't say that to the person who has funded (or arranged for funding for) every campaign the mayor wanted in the past five years, including the efforts to keep progressives from limiting the mayor's power this fall, there will be no "deal."
And the fact that we are even having to talk like this shows how bad things are in San Francisco — just when we need to be standing up against Trump.
Ron Conway's 65, with a net worth of at least $1 billion. He could let this one go, and he'd be fine and never miss a meal. His grandkids will never have to work. But I'm not placing any bets on his willingness to trade his potential Airbnb stock windfall for the good of the city where he allegedly lives.