Leave it to a rapper to find a name for her show that has, not one, but three layers of meaning. Sat/13, local "smart rap" artist LEX presents APARTY at Hotel Utah. LEX's mission is "to highlight Asian American musicians in the Bay Area who are creating diverse and unique sounds, and to show that while we've been set APART in the music scene, we are APART of it, and we can throw APARTY." (The event fittingly coincides with Asian Pacific American Heritage Month.)
The APARTY lineup features everything from the "self-help pop-punk" of Sleeptalkers to the "experimental ramen beats" of producer and guitarist Go Yama. Babii Cris, who was recently part of the UnderCover Presents tribute to The Miseducation of Lauryn Hill, and LEX will demonstrate just how diverse Asian American voices can be with their divergent styles of rap. Singer/songwriter Eddy Shin rounds out the show with his soulful licks.
We caught up with all five artists about their latest projects, the way anti-Asian discrimination plays out in the music industry, and how they choose to address it (or not) in their music.
48 HILLS How did the idea for APARTY come about?
LEX In college, I was an active member of Theatre Rice, UC Berkeley's Asian American theatre group. We produced and publicized our own shows that promoted representation, and when I got into the music scene, I wanted to create a similar experience with the awesome musicians I knew.
48H How did you choose the lineup, and why are you stoked about each of the acts?
LEX I wanted a roster that would celebrate the multidimensionality of our community, and show the world that we can be rock stars, rappers, and producers. I've personally seen all of them live: I watched Babii Cris tear it up at her 23rd birthday throwdown in Berkeley and Eddy Shin shred on the guitar at Neck of the Woods. I shared a bill with Go Yama where he sent the audience into a trance. And I regularly see Sleeptalkers frontman Gerard [Cabarse] singing at Hotel Utah and Neck of the Woods, and his passion and energy make my heart soar. So take it from me: this show's gonna rock.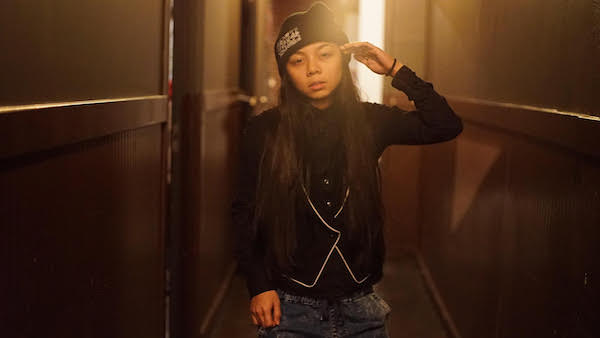 48H I'm curious about how you're already putting together and promoting your own shows (and blogging about it) when you've been in the industry for less than a year. How have you been able to step into that role so quickly?
LEX You caught me! I think it comes from two years of working in startup marketing and sales, where any work that isn't being done fast is seen as useless. My experience with content marketing and PR in a tech environment has also been very helpful in doing blogs and press for the LEX project.
That being said, the most crucial factor in my progress has been the incredible people I've met who have helped me make my way into the scene in a very short time. Meet-ups like Balanced Breakfast SF and music industry mentors like Doctor Striker allowed me to rapidly learn the ropes of event planning and promotion; and musician communities like Conscious Hip Hop at 924 Gilman opened doors to many influential connections.
48H There's been a ton of press this year about the lack of (non-stereotyped) roles for Asians in the film industry. What would you say to those who claim that the music industry is equally tough for everyone?
GERARD CABARSE OF SLEEPTALKERS I'm having trouble naming an Asian or Asian American musician that really broke out in the US. The last person I can think of is Psy. Before that, it was probably William Hung, who I think set Asian artists in America back a couple hundred years. There are a few artists with mixed Asian descent like Bruno Mars, but I don't think the general public would consider them Asian because they don't fit the stereotype of what "Asian" looks like. 
A personal incident I had playing in Sleeptalkers happened at a recent show. Someone came up to me after our set and said, "You guys are like the Asian Green Day." One, I much prefer Jimmy Eat World to Green Day. Two, why couldn't this person just say, "You guys are like Green Day?" I don't think he meant to be malicious at all, but it's a small window into how the general public will see us from the outside.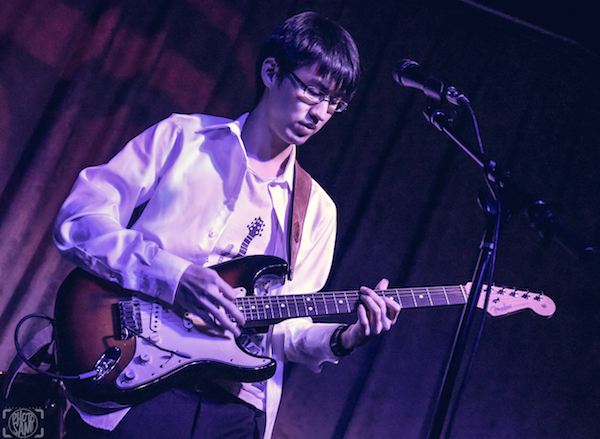 EDDY SHIN Asian musicians, in particular, have to overcome the stereotype of only being classical musicians and not having the "soul" or "feel" for certain genres: funk, R&B, blues, hip-hop, or even rock. I think people start with a negative perception of Asian artists in these genres, which affects the artists' own perception of the possibility of success: many promising young musicians just don't pursue music.
LEX I experienced disregard and aloofness from a local hip-hop figurehead who will probably never book me at his shows – part of why I started organizing my own. But I do have to mention that, because I live in the Bay Area, I'm often able to leverage my Asianness as a marketable advantage. Most people see me do my thing and say, "Asian girl who raps? Dope! We want more." Many artists struggle with their Asian identities, and I'm lucky to be somewhere where I can use it to propel me further.
GO YAMA It's kind of crazy: I can remember growing up and having no musical heroes or role models that were Asian or Asian American. The internet-based micro-genres that have overtaken the music scene in the last 10 years allow for different faces to shine that haven't had the chance before. I'm pretty excited about what the beat scene has brought for Asian Americans. It's the first time in my life where there is a "genre" in which a lot of my musical heroes and peers are Asian.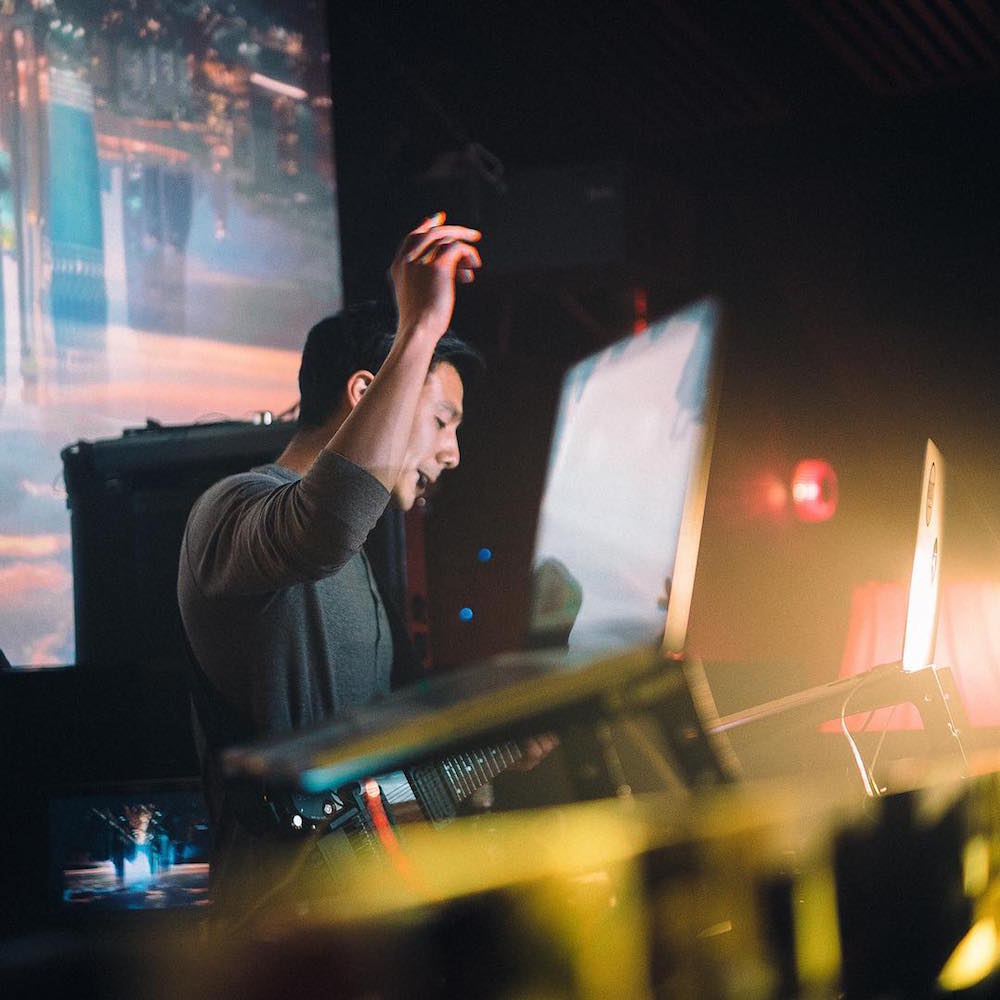 48H On the positive side, what (if any) parts of your heritage do you bring to your music?
LEX It's a central part of my work. I celebrate my Asianness while making sure my content is still relatable to a wide audience. For example, "Glasses" is an anthem for the four-eyed that also takes ownership of the Asian nerd stereotype. My identity as a third culture kid from Taipei also plays into my choice of imagery, hometown shoutouts, and even language: I just wrote a remix/cover of a classic Taiwanese rock song about asking your parents for money and made it about the starving artist life. I'm going to perform it at APARTY and get the audience to sing it with me. In Chinese.
BABII CRIS I started writing as an 8-year-old with a mom fleeing her baby's father and her first generation Filipino mother. My other grandma came to America from Peru after she was born in Japan. I fight because my grandparents had to fight to come here and to survive on these cold streets to make a better life for their children. I want to inspire people from different backgrounds to be passionate and persistent about what they love.
GERARD I don't think that my heritage has played a role in my music. I'm a first generation American and my folks wanted me and my siblings to grow up "American," so I'm not super connected to my roots as a Filipino. I do listen to a lot of Japanese and Korean pop and rock music, which isn't necessarily my heritage as an Asian person, but those genres have had a significant impact on my songwriting.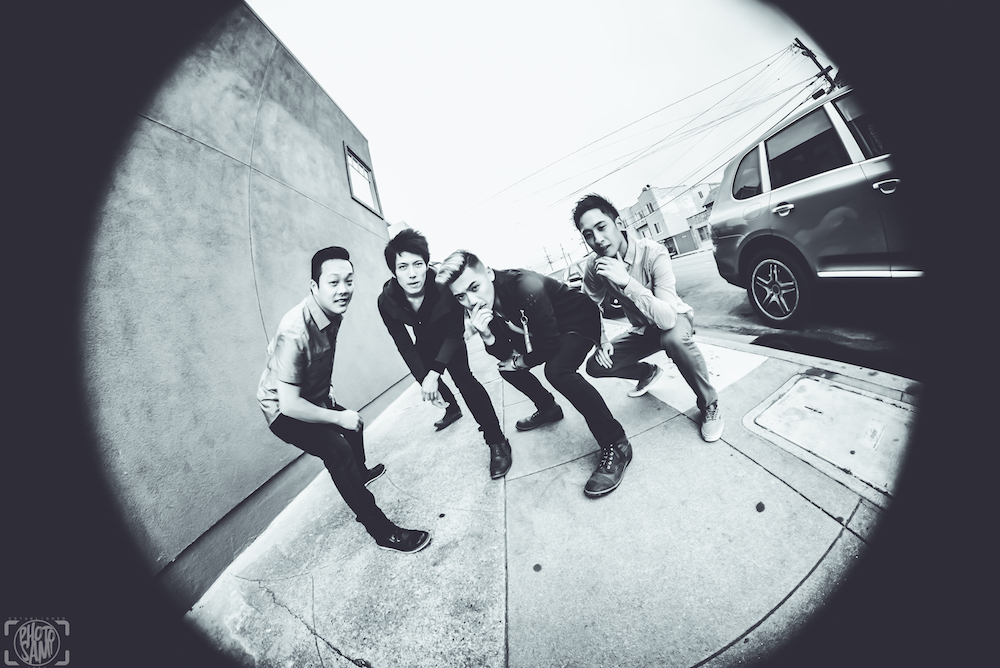 48H Gerard, the Sleeptalkers album took me right back to my alt rock days in the late 90s/early aughts. What part of that era do you think is ripe for a comeback, and can you describe the twist you put on it?
GERARD I was very heavily influenced by the old-school Warped Tour scene growing up. I think that it's an integral part of the Sleeptalkers charm. Our music has that nostalgic factor, but I feel that we add a more polished pop music sensibility to it.
I think pop music is slowly returning to live instrumentation. Artists like Ed Sheerhan and Adele have made piano and acoustic guitar cool again, so I think that eventually rock music may find its way back to the Top 40.
48H LEX, "Undateable" off your new EP has so much truth about contemporary dating and its effect on women. What do you think that level of frankness/vulnerability does to an art form that can be so based on bravado?
LEX For me, the bravado comes from being incredibly frank and blunt. I'm confident enough in my own identity that I can own up to and brag about being undateable, and reclaim the word as a source of empowerment. I think my focus on realism brings a level of humanity and relatability to the genre. Also, because I subvert the stereotypes of passivity and submissiveness in Asian women, the bluntness augments my persona on stage.
48H Babii Cris, I'm blown away by your engineering and production value and the fact that you do it all yourself. Why is that level of creative control or self-sufficiency important to you?
BABII CRIS I fell in love with writing lyrics at a young age, and when I learned to play the guitar at 13, I fell in love with being able to play any melody my heart felt like. Then I fell in love with producing music as a teenager, which led to learning about the way music was recorded, mixed, and engineered. Having that level of creative control is important to me, not only because you save money, but because the growth and learning from being self-sufficient is second to none. To be able to imagine something and then bring it to life is making your dreams come true.
48H Go Yama, you made an album inspired by Japanese anime director Hayao Miyazaki. Can you describe what of his work is present in your album?
GO YAMA I used samples from the soundtracks (shout out to Joe Hisaishi) to make a variety of different beats. It was both a tribute out of gratitude and an exercise to try and work out the same sort of creative muscle that Miyazaki has massively built up and flexes consistently.
48H Eddy, can you talk about your latest single "All The Same" and what inspired it?
EDDY SHIN "All The Same" was inspired by the 2016 election and the divisiveness caused by it. The hostility and "with us or against us" mentality was overwhelming on both sides of the election. I wrote the song in an effort to send a message to people that we are all on the same side and are ultimately all human, whatever our nationality, ethnicity, or culture may be.
APARTY
w/ LEX, Sleeptalkers, Go Yama, Eddy Shin, Babii Cris
Sat/13, 9pm, $10
Hotel Utah, SF
Tickets and more info here.