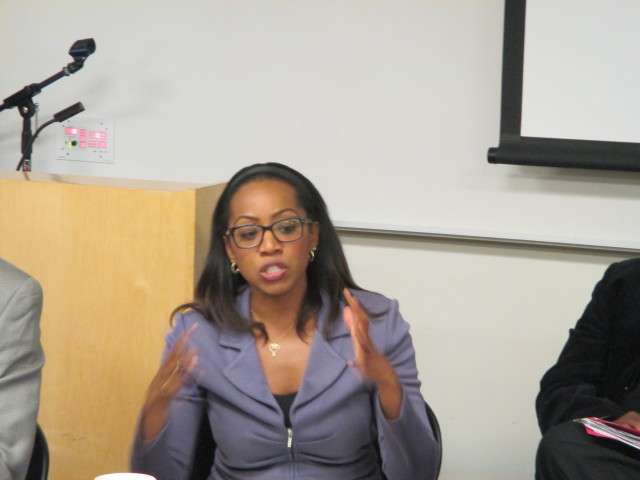 The majority of the Board of Supervisors Budget Committee voted today to effectively cut funding for the only city agency that has a mandate to push for public power in San Francisco.
By a 3-2 vote, the committee rejected a Memorandum of Understanding that gave the Local Agency Formation Commission about $250,000 in funding for the next year.
That won't shut LAFCO down – the funding is complicated and some of that money could now come from the General Fund – but the message that Sups. Malia Cohen Katy Tang, and Jeff Sheehy sent was very clear: The don't think the city needs LAFCO anymore.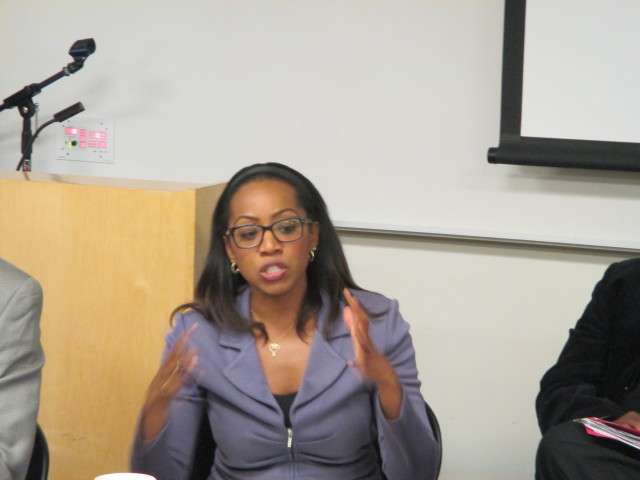 The issue will come back next week when the committee takes up the Board of Supes budget.
The hearing took place while most of us were watching the Comey hearings, so I doubt it's going to get much attention. And in the end, although Cohen and Tang may not realize it, LAFCO operates as a state policy body and the board probably can't just defund it.
Still: Three supervisors, including one who is going to face the voters next spring (Sheehy) took a pretty strong stand against the further promotion of public power (and public banking, and open-source election software, which are also LAFCO issues).
I think it's fair to say that only a tiny fraction of the city even noticed this happening, and a lot of people don't understand what LAFCO does or why it's important. So let me pause for a bit of history.
For decades, activists in San Francisco have fought to build a municipal electricity system. San Francisco is the only city in the country that has a federal mandate for public power, but PG&E has blocked every effort. (You can read the details here.)
One of the most important – and ultimately successful – moves came back in 2001, when Tom Ammiano was president of the board and the city was reeling from ongoing PG&E blackouts. In Los Angeles, a city that had its own utility system, there was no power crisis and no blackouts.
But creating a local power system had tremendous obstacles, including the fact that the city would have to float bonds to build a transmission grid – and that required a vote of the people, and PG&E spend unlimited millions to defeat every bond act.
So the activists came up with another approach, one that had worked will in other parts of the state. If the supes created an agency called LAFCO, that panel, under state law, could order an election to create a new local agency – a public power board, that would have the right to start the process of taking over PG&E.
Under immense pressure over PG&E's failures, the board voted to create LAFCO, which put a measure on the Nov. 2001 ballot to create a Municipal Utility District.
At the same time, the supes put another measure on the ballot to create a city-run public power agency.
Environmentalists, much of labor, and good-government advocates pushed hard for the public power agenda, but under a tidal wave of PG&E money – and some very funky election-night actions – public power lost by 515 votes.
It was crazy: On the night the ballots were being counted, with one of the public power measures looking like a winner, Elections Director Tammy Haygood announced that she was afraid there might be anthrax in some of the ballot boxes and had them removed from City Hall. By the end of the counting, PG&E had won. The Coast Guard later found parts of ballot boxes floating in the Bay.
But after that whole fiasco, PG&E its hold on the city but LAFCO stayed in business and kept working.
The committee – the supes appoint their own members, and then LAFCO appoints "public members" without any control by the mayor – slowly began work on another version of public power, which came to be known as CleanPowerSF. Although Mayor Lee, who once called PG&E a "great company," and the union representing PG&E workers, fought for years to block the plan, it finally went into operation.
Now, 73,000 customers in San Francisco have signed up to replace PG&E's dirty power with 100 percent renewable energy, and the city has plans to add another 300,000 customers by 2019.
Trust me, I have been watching this for decades. CleanPowerSF, which PG&E hates, would never have happened without LAFCO.
That agency held hearings, did reports, and – most important – provided a public forum for debate about the city's electricity future.
In the meantime, LAFCO launched the discussion of open-source voting systems, which is not on the city agenda. LAFCO has been pushing for a city bank, which is now on the agenda.
As Jason Fried, the agency's executive officer, testified this morning, "We help push the envelope."
He confirmed that the city would not have CleanPowerSF today without his agency's constant vigilance: "It was dead at one time and we revived it."
And as Jed Holtzman, policy director for 350.org Bay Area, told the Budget Committee, every other version of CleanPowerSF in every other city is run by an elected board that holds public meetings. In this city, it's run by the SF Public Utilities Commission, which is entirely controlled by the mayor. "LAFCO is the public representative," he said.
He also suggested that the PUC is not going to go out and push for more ways to implement public power. "I'm really surprised and disturbed by what I see here," he said.
Cynthia Crews Pollock, who is the vice-chair of LAFCO (Sup. Sandy Fewer is the chair," posted this on Facebook after the vote:
For more than a decade, the Board of Supervisors has used LAFCo to shepherd CleanPowerSF, the City's most important program for reducing our greenhouse gas emissions. I am troubled by this move that would withhold critical funding for LAFCo just as CleanPowerSF is expanding across the City. With all eleven members of the Board of Supervisors sponsoring a resolution to affirm the City's commitment to the Paris Climate Agreement, I hope they will recognize the importance of this funding to meet our ambitious climate goals.
And if the city is every going to move on creating a full public-power agency, getting rid of PG&E (and making hundreds of millions of dollars by selling clean energy), LAFCO will be where it starts.
But Cohen said that she questions whether LAFCO is still needed. Sheehy said nothing, but voted with the majority to kill the funding. He hasn't responded to my message seeking comment.
The motion at hand was a deal to use SFPUC money to help fund LAFCO for the next two years. Sup. Jane Kim asked that the committee at least allow the full board to discuss it, but Cohen said no. "So it dies in committee?" Kim said. Cohen, the chair: "Yes."
That may not be the end of the story. LAFCO gets some of its money from the PUC, and some from the city's General Fund, and state law controls the LAFCO budget. So the supes can decide to allocate more General Fund money to the agency. But unlike the PUC money, which is a contract linked to CleanPowerSF and thus somewhat self-funding, money from the General Fund has to compete with all of the city's other needs.
And I'm not sure the board can legally defund an agency that they created – unless they vote to abolish it.
We're not talking about big money here: The plan was to allocated $250,000 in money that's already in the bank because it's left over from previous contracts with LAFCO. It's not a new expenditure, and it's tiny.
But there's a much larger agenda here. PG&E hates LAFCO. The banking industry isn't a fan. There are very powerful forces that would like to see this small (but influential) corner of SF government just go away.
And today, Sups. Cohen, Tang, and Sheehy sided with them.