PARTY RADAR Real talk: I live in quiet fear of the Facebook 'memories" from last year that are surely about to hit my feed: from the terror of the Pulse shootings to the sadness of the Ghost Ship fire (still in the news this week with the arrest of proprietor Derick Almena and his deputy Max Harris)  … and all the awful Trumpiness in between. For nightlife denizens — and especially queer nightlife denizens who consider the dance floor a sacred space of safety — well, we're still carrying around a lot of heaviness. But we are also finding the strength to hope, to look to the broader picture, and to gather together and party like nobody's business.  
Here's a wonderful case in point: Pulse: Acts of Love and Kindness (Mon/12, 6pm-10pm, $25. Fort Mason, SF. Proceeds from the event will go to support The Q Foundation and The LGBT Asylum Project). This art show and party will bring together 49 local artists to display portraits of those murdered in the attack on the Orlando nightclub, one year ago to the day. There will also be drag performances, a reading, DJs, and dancing. "It's meant to be a celebration — celebrating these lives is our way of helping to restore dignity and respect to them," said artist Kirk Maxson, who is curating the show with drag legend Juanita More.
When he first heard about the Pulse shooting, Maxson made an elaborate mural of cut-foil flowers (his major medium) as tribute — it was first publicly displayed at SOMArts annual blockbuster Dia de los Muertos show. "But now, a year later, there's so much more information about the Pulse patrons who were killed," he told me over the phone. "And some artists take a longer time to process events like this. So we wanted to revisit things a years later, now that we've had more time to better understand the loss to the community, and to get to know the people. The artists went deep — some reached out to the families."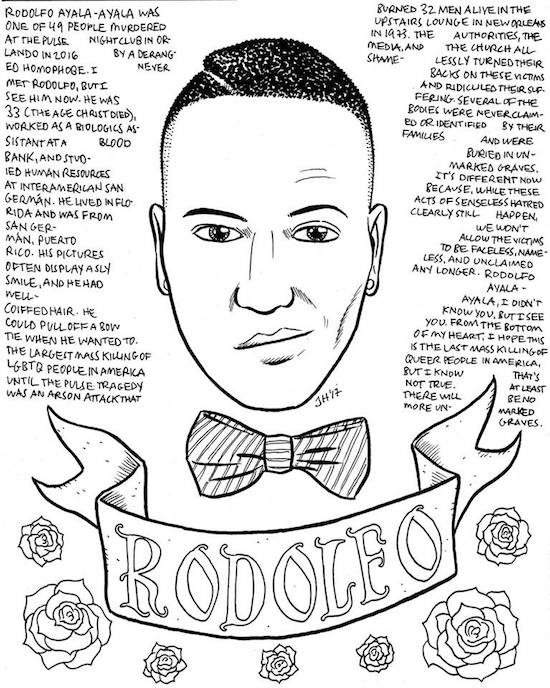 "An event under these kinds of circumstances is very difficult to create," Juanita More told me. "One side of my brain understands the importance of it, while the other side is still very emotionally wounded. I've gotten the chance to see a couple of the portraits and am confident that the love poured into the artwork from the artists of our brothers and sisters will inspire and heal. This event is also giving the community in San Francisco an opportunity to mourn and celebrate the vibrant lives of those we lost." 
THURSDAY, JUNE 8
 PRINS THOMAS Scruffy Scandinavian space disco prince lands at Monarch with some cosmic grooves and house faves. Thu/8, 9:30pm-3am, $20. Monarch, SF. Tickets and more info here. 
LAURINE The Slow Life rare techno record collective is tearing up Berlin, and Laurine is one of its rarely seen leaders — catch her SF debut and hear some interesting stuff. Thu/8, 10pm-2am, $10. The Stud, SF. More info here. 
FRIDAY, JUNE 9
DUB MISSION  WOW! After 20+ years of bringing the best in dub and reggae, live and DJ, to Elbo Room, the Dub Mission kids — Sep, Vinnie, and Maneesh — just announced they are beginning the process of moving on from the Elbo Room. The crew will continue to throw monthly parties through September, and the party's 21st anniversary, and then, hopefully, will stay with us in some form or other. Now is the time to catch this quintessential Bay party. Fri/9, 10pm-2am, $7. Elbo Room, SF. Tickets and more info here. 
SLEEPARCHIVE "Growing up in East Berlin, Roger Semsroth's first loves were post-punk electronics and EBM of a darker colour.  He fell in love with techno in the mid 90s, attracted by the refined, reduced, and intense productions of artists like Jeff Mills, Mika Vainio and Richie Hawtin…. " A story many of us can relate to, but Semsroth's moody burners as Sleeparchive have held sway since his first release in 2004. At the awesome Sure Thing party. Fri/9, 10pm-4am, F8, SF. Tickets and more info here. 
DANNY DAZE He's young and pretty and can get a bit wiggy — the more the better, actually, from this freeform Miami player, who's enthusiastically made a name for himself from Detroit to Berlin and beyond. At the Lights Down Low party with Discwoman's Volvox, so you know it will get ravey. Fri/9, 9:30pm-4am, $20. Tickets and more info here. 
VIVVY'S GRAND OPENING The most insane, enthralling drag show in town (one month it featured two shows running simultaneously, the next a deconstructed version of 'Cats'), hosted by Ms. VivvyAnne Forevermore, with a cast that will never be on RuPaul, and that's a good thing for all concerned. Also it's a dance party. Fri/9, 10pm-4am, $10. The Stud, SF. More info here.  
LEN FAKI The Turkish-German post-minimal techno wiz comes in to celebrate the fourth anniversary of the Robot Ears party. Fri/9, 9:30pm-3:30am, $15-$25. Public Works, SF. Tickets and more info here. 
SATURDAY, JUNE 10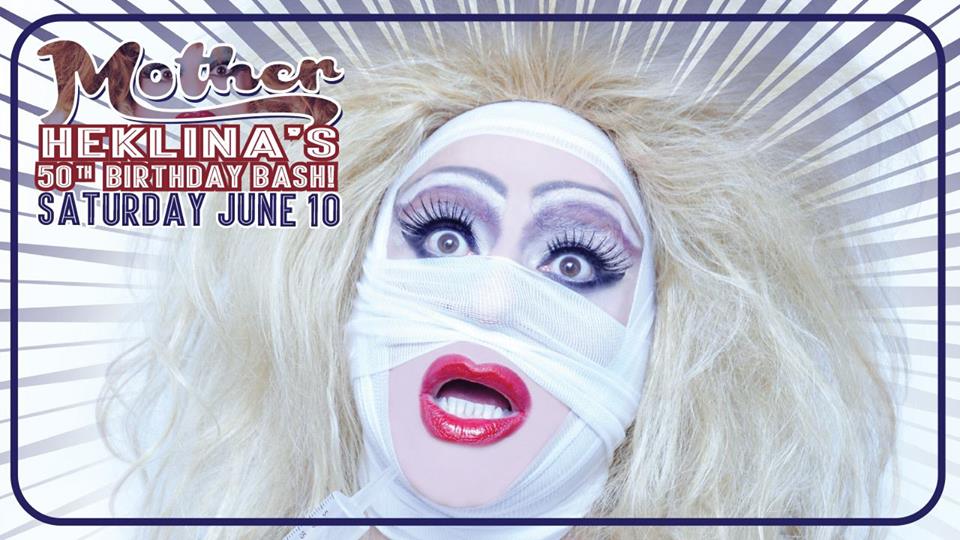 MOTHER: HEKLINA'S 50TH BIRTHDAY BASH Really, only 50 girl? The queen of pop-punk (or at least some wildly famous and unique hybrid of the popular and the edgy) drag celebrates half a century of stalking stages and ducking under lights — those wigs! We're so happy she's finding success with her club Oasis, and the weekly Mother drag show. Raise a mummy hand in toast! Sat/10, 10pm-3am, $10. Oasis, SF. Tickets and more info here.   
KAFANA BALKAN The raucous Balkan beats party, now quarterly, is still going strong. Get ready to whirl and stomp to the incredible sounds of DJ Željko Petković, with special guests trumpeter Frank London and the Inspector Gadje band, plus Turkish-style bellydance troupe Little Egypt. Sat/10, 9pm, $22-$25.  Rickshaw Stop, SF. Tickets and more info here.
POOLSIDE The lovely languid-groove duo return to spread some sunshine over rainy (WTF!) SF. This will be cute. Sat/10, 9:30pm-3:30am, $15-$25. Public Works, SF. Tickets and more info here. 
KINGDOM! I'll be DJing old school hip-hop all night at this awesome drag king show — you have to see it to believe it, these young 'us in fake mustaches really turn it out. Sat/10, 9pm, $10. The Stud, SF. More info here. 
FLEURS DU MAL If you like your electronic grooves dark, deep, and Baudelairean, then hit up Muka in Hayes Valley for this special installment of the new party featuring Exilion of katabatik, Tyrel Williams, and C.L.A.W.S. Sat/10, 10m, free. Muka, SF. More info here.  
POUND PUPPY Two foundation DJs of the SF gay disco-house scene, Jim Hopkins and Paul Goodyear, guest at this woof-full party, full of scruffy pups and admirers. Sat/10, 9pm, $10. SF Eagle. More info here.