LIT Carving Out the Commons: Tenant Organizing and Housing Cooperatives in Washington, D.C. "explores the practice of urban 'commoning' in Washington, DC, through an investigation of the city's equity housing cooperatives." Author Amanda Huron draws insight and lessons from organizing against displacement that are relevant for any major US cities. Huron teaches at the University of the District of Columbia and plays drums with the band Puff Pieces. We spoke with Huron ahead of her Wed/2, 7pm, appearance at Green Arcade.
48 HILLS Your book benefits greatly from the fact that you are an academic with years of grassroots organizing experience. What brought you to the study of Washington, DC's housing struggles?
AMANDA HURON  I grew up in a DC neighborhood called Mt. Pleasant that was, at the time I was growing up there, one of the few neighborhoods in the city that was integrated by race and class. I really poured a lot of my heart and soul and organizing work into that particular place over the course of the 1990s, only to watch it become a place where only wealthy people could afford to live. It's a familiar story, I'm sure especially for folks in SF and the Bay Area.
So that personal experience was part of what made me want to study housing struggles in the city in a more systematic way. Over the years I would also hear little bits of references to the history of housing struggles in the city, and I was well-aware that we had relatively good tenant protections, and was curious about where those protections had come from. There are a couple good sources that document the history of housing struggles in the city, but I wanted to find out more, to learn from all the hard and creative work tenants in past generations had already done.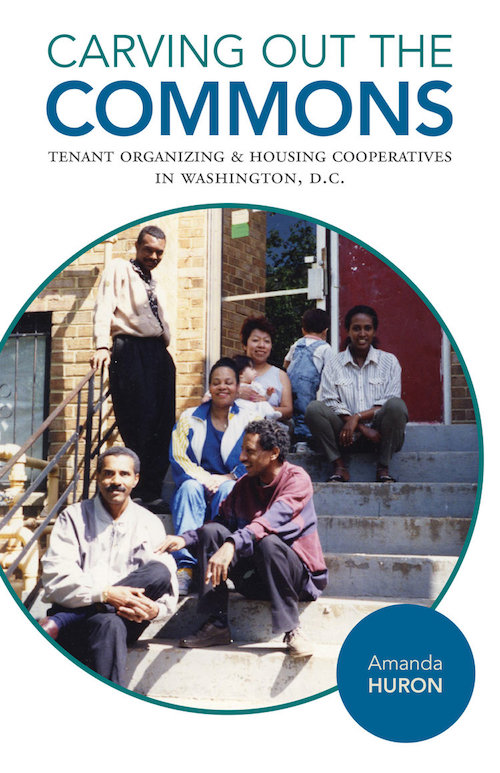 48H One of the common critiques of Housing Cooperatives is that they can't benefit as many people as Rent Control or high-density affordable housing can. What would you say to people skeptical about coops as a solution to the housing crisis?
AH I would say that strong rent control is absolutely necessary. And all kinds of truly affordable housing are also necessary. I would also add that preserving and even extending public housing is also critical. Housing co-ops should be one of several options. Limited-equity housing co-ops are distinct from other forms of "affordable" housing in that they are collectively owned by their members. So—for some people, that sense of ownership and control over their homes is really important.
Then again, collective ownership can take work. Some folks might prefer to rent, because if you have a decent, non-profit-motivated landlord, that can make your life a lot simpler than being involved in collective ownership decisions. It would be nice if people had options. I do not think housing co-ops are the solution to the housing crisis. But I think the story of how co-op members collectively govern their decommodified housing is really useful for thinking about future efforts to decommodify housing at other scales. 
48H What similarities do you see between Washington DC and San Francisco in regards to the way they use land?
AH Both are relatively low-density cities, with small-ish apartment buildings (DC has a 10-story height limit on all construction). And both are super constrained in terms of land— neither can expand its borders. In both cities there are big fights over questions of density and development, with one side arguing that increasing housing density will increase housing affordability over the long term (on the theory that more housing equals less demand equals lower price), and the other side arguing that there is so much pent-up demand for housing in these cities on the part of wealthy folks that even if you add large amounts of new housing, it won't do much to bring down prices.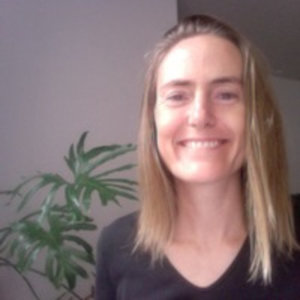 48H To what extent is it possible to end the housing crisis in a market economy?
AH We have to do a lot more to decommodify land and housing. This is not a preposterous goal: we're already doing it in small ways. Traditional public housing was decommodified housing, and so are the limited-equity co-ops I write about, and so are all the land trusts around the country. We just need to keep pushing it to a much more massive scale. 


48H For the first time in many decades, evictions are part of the national dialogue. Why do you think this is? Is there something you think is being overlooked in this conversation?
AH I think it's partly because Matthew Desmond wrote an incisive, well-researched book on the crisis of eviction. (And the book in part received so much press because Desmond was declared a "genius" by a family foundation, which of course exists in large part in order to avoid paying taxes.) It's increasingly become clear in cities across the nation (and world) that large numbers of people simply cannot be housed based on "market principles," so I think that adds to the interest in eviction. I worry that Desmond's book may be over-shaping the dialogue on eviction—for interest, he's very interested in the personal relationship between landlords and tenants, and in fact has been praised for putting a human face on this relationship, and rendering it in all its complexity.
But in fact in many instances (certainly here in DC), landlords are faceless LLCs that automatically begin eviction proceedings when the rent is X days late, and have zero care for their tenants as human beings. There is nothing complex or personal about this relationship: These tenants simply exist as small but mostly reliable income streams to LLCs. So I think the financialization of housing—the way housing is used more and more as an investment simply for profit, like any other investment—should be more a part of the dialogue around eviction. 
AMANDA HURON: CARVING OUT THE COMMONS
Wed/2, 7pm
Green Arcade, SF.
More info here.