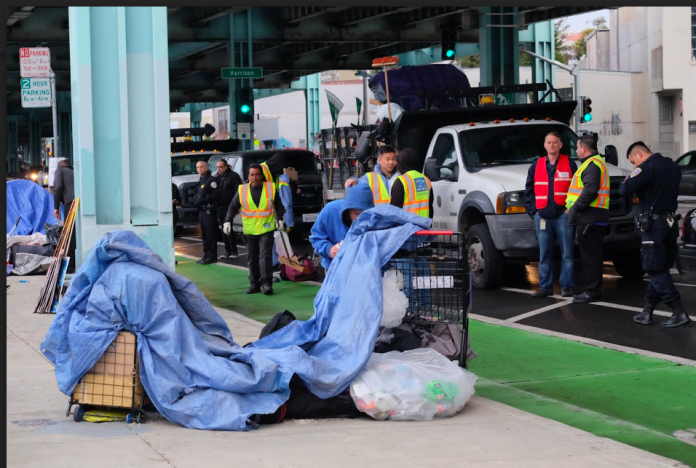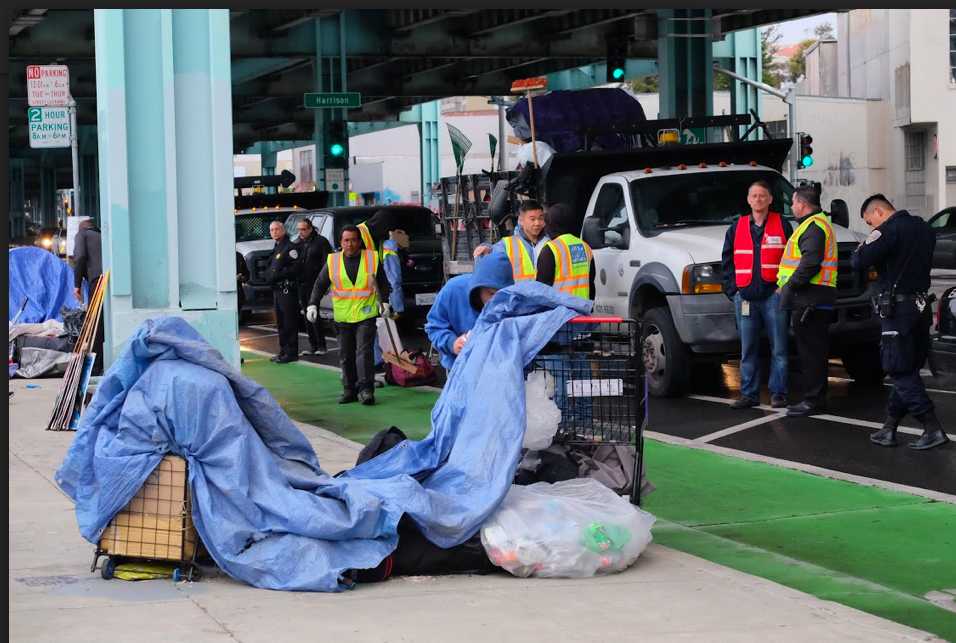 Mayor Mark Farrell must think San Franciscans are extremely ignorant, or at least that's what he's counting on with his latest stunt where he is targeting the most poor and marginalized folks in our community and is again waging his war on tents… as if tents are the real issue.    
"Look, we have been going out to this population, to this area, offering services, offering housing, and a lot of people are coming off of the streets which is great and what we want to see," said Farrell, "and we do have additional capacity no matter what statistics that people throw out at you.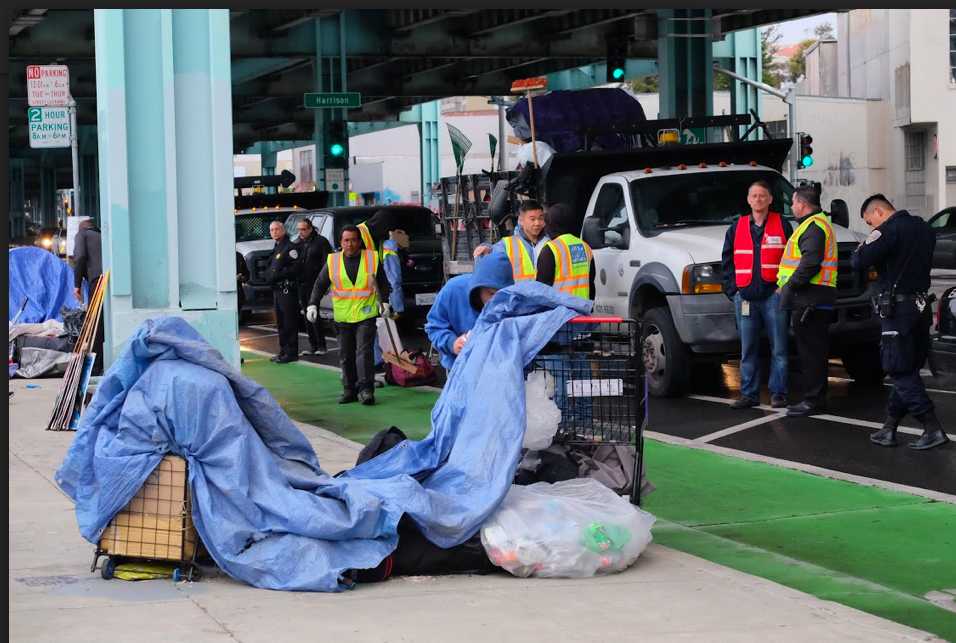 Yeah, pay no mind to those silly statistics people throw out at you — statistics that come directly from the city's website. Pay no mind to the City's Single Adult Shelter waitlist, which shows that today the city has 1,060 people waiting for a temporary shelter bed. That's just for a shelter bed. The average wait for a family with a child is 111 days for the family shelter. 
And where is all this housing the mayor is magically offering people that they are rejecting? Spoiler alert… it doesn't exist! 
The mayor is counting on San Franciscans to forget that we are in a housing crisis and that the cost of housing is out of reach for so many in our community.
Farrell said, "There is a service resistant population that just wants to be there, again this is the population the contributes to the crime, to the arson, to the rapes, to the additional public safety issues."
We have heard language like this before.  I'll give you a hint.
"They are not sending their best people. They are bringing drugs, they are bringing crime, and I assume that some of them are good people."
This kind of hateful rhetoric shouldn't be acceptable here in San Francisco.  We are too enlightened and progressive for that, right? 
Mayor Farrell has been waging his war on tents since 2016 when he ran his Prop Q "Tent Ban" ballot measure. "Housing Not Tents" was the tagline — and yet the measure contained no housing. 
Tents aren't the issue, they are a symptom of a large systemic failure.  Farrell's latest assault on tents was on Wednesday April 25thwhere he sent police and the Department of Public Works to the Mission in force to sweep the tents (and poor people living in those tents) out of the district. 
Just after 6am the sweep was in full swing. It was deja vu… the Super Bowl Sweeps all over again! 
SFPD and DPW were out in force… but unlike what happened in other large sweeps, the city outreach workers were mostly stationed at a single location. The outreach team doesn't have the capacity to keep up with this many sweeps at once. People were told if they wanted to talk to the outreach workers they needed to go to Folsom and 16th. 
This is a new strategy. If people went to that location and left their belongings behind, everything they owned would get dumped. So the city was holding the carrot on the end of a stick a couple blocks away –and to get to it without losing everything would require taking your tent and all your belongings with you.
Mission Accomplished! Oh wait … never mind.
Police officers were handing out pieces of paper that said "Seven (7)-day Shelter Opportunity." What does this "opportunity" consist of? You have to give up pretty much all of your belongings — the belongings that are your survival gear for living on the streets. Then what happens when, in seven days, you are send back out on the streets?
The answer… tough shit. Because as the mayor keeps saying, tents are dangerous! Apparently, he thinks sleeping hard on the street with no protection at all is safe, because that's basically what he's advocating for with his orders to get rid of tents. 
Listen, nobody is advocating that tents are adequate housing. Nobody is advocating for encampments on city streets as the solution … housing is the solution. We need to look at the reality of the situation: We are in a housing crisis, and the city doesn't have the necessary resources.
People came out to support the folks getting hit by the sweep and to help the Coalition on Homelessness document what happened. The volunteers who had never seen a sweep in person before were stunned.  Just witnessing a sweep can be traumatizing, let alone being the target of a sweep. Many were stunned by how the city treats its homeless residents.
Individually, the city workers are often compassionate. SFPD even brought some folks coffee and pastries that morning.  But that kind gesture doesn't change what comes after: "Move along – and if you don't take your tent down and go we will take your tent and arrest you."
So where did people go?  We will soon see, but they don't just disappear. The mayor vowed to keep tents off the streets of San Francisco, so that means that sweeps and enforcement aren't going to be letting up for now. 
Mission Accomplished. Pathetic. 
Since Farrell has been mayor we have seen a big increase in sweeps, and it has just gotten more and more brutal and cruel. It's dangerous; this is pushing people to their limits. The city has created a Command Center that has been organizing this collective effort between SFPD, DPW and the Department of Homelessness.
Farrell going to the media speaking as if there are resources available – but there are not adequate resources. He is putting out the narrative that people who are forced to live on our streets don't want help. This is a lie.  his is a cruel lie.
Tonight, seniors will have to sit in chairs all night long because there is no bed available for them to lie down in. This happens every night. Every single night.
Tonight, people will be turned away from shelters that are filled to capacity, and many will end up having to find a place to sleep — maybe in a doorway, maybe on a bus, maybe on the steps of a church. While seeking refuge in public spaces many will be woken up by law enforcement or security guards and told to "move along." There is nowhere to move along to.
People forced to sleep on our streets may be murdered as they are sleeping. I'm not exaggerating or being dramatic — a week ago a man was murdered in Chinatown in the alley where he slept. This is the reality in our communities.
What the mayor is saying and doing is shameful. It's making our efforts to end homelessness more challenging. It's perpetuating social stigma.  It's perpetuating lies. It's hurting people.
And Farrell doesn't seem to care.