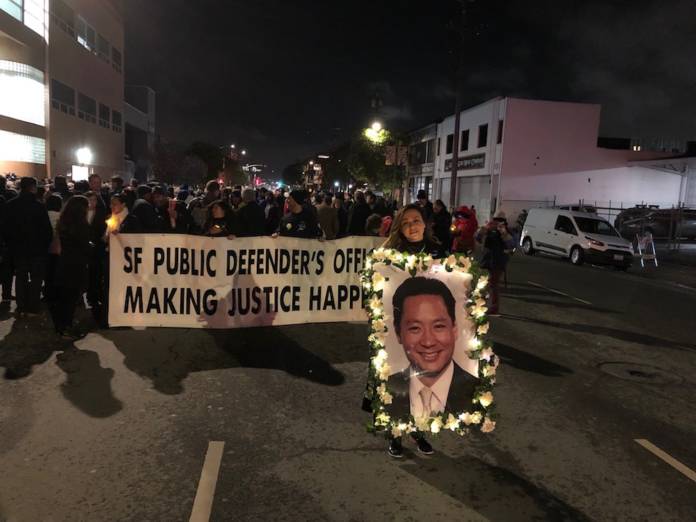 On Monday, March 4, Mayor London Breed will host a formal City Hall memorial for Public Defender Jeff Adachi. Politicians (some of whom were not allies of the fiery public defender) will show up to pay their respects. That's just fine, and it's what happens when an elected official dies.
But tonight, in the cool, light rain, in front of the office that Adachi built, the community had its turn.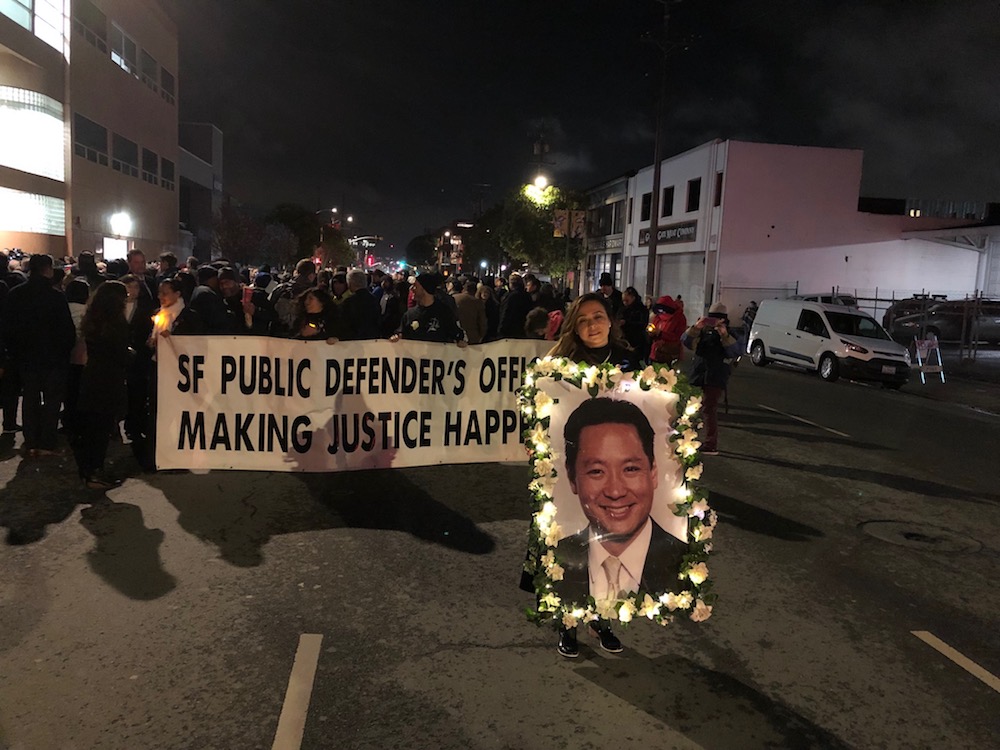 More than 1,000 people, including many who Adachi and his staff had helped, saved, kept out of jail, and many others who his activism had touched – showed up for a vigil and march to City Hall.
Some elected officials were there – I saw Sups. Hillary Ronen, Matt Haney, Gordon Mar, and Shamann Walton. But most of the people were not politicians; they were folks who realized what a difference Adachi made in the lives of so many who were marginalized, criminalized, cast aside by society.
Aztec dancers launched the celebration of his life with a dance that remembered the warrior for social justice.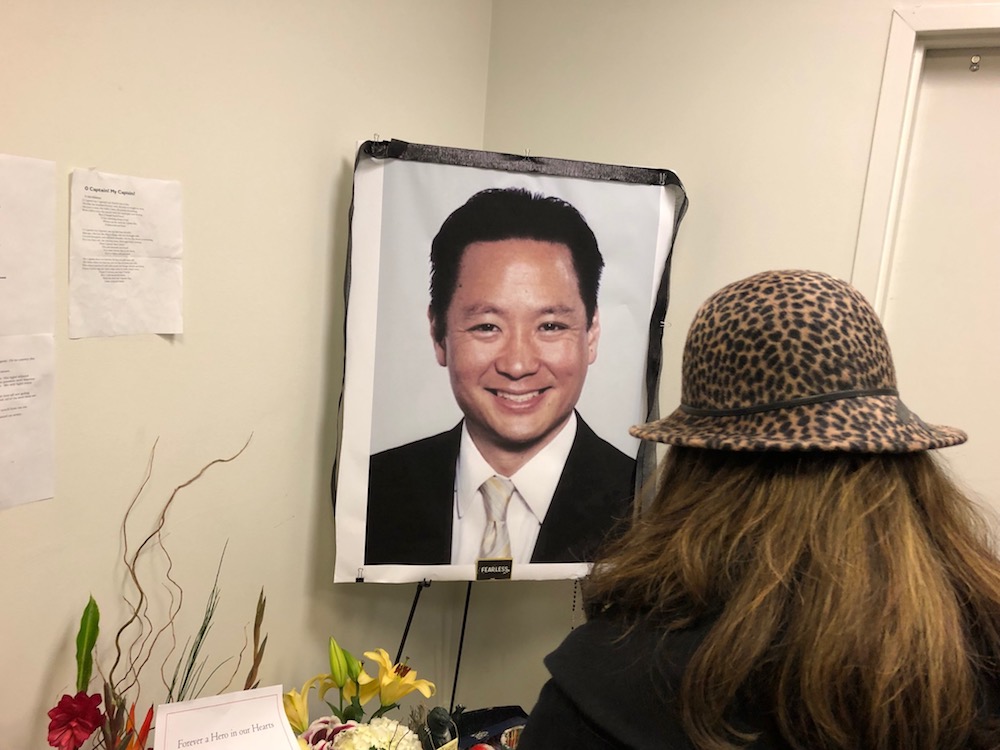 The speeches were short – and powerful. "I have known Jeff for 28 years," Gonzalez said, "and I never saw Jeff back away from a fight. I never saw him run from injustice. He ran toward fighting injustice, and he brought everything he had with him.
"He fought the powerful, battled with the police, the district attorneys, the judges. He made a few enemies – and a lot of friends."
Brendon Woods, the public defender for Alameda County, said that Adachi "crashed and reshaped all of the negative stereotypes of what a public defender is. He elevated what it meant to be a public defender. He created a legacy of advocacy for all of us."
Angela Chan, former police commissioner and attorney with Asian Americans Advancing Justice, said that Adachi understood "the injustices that happen when people are looked at because of the color of their skin of where they immigrated from." His parents and grandparents were locked in internment camps during World War II."
"When Mayor Gavin Newsom ordered the juvenile justice system to turn over young people to ICE, Jeff was the only public official to come to City Hall and testify against it," she said.
"And he was relentless in his efforts to expose police misconduct."
Those were some of the speakers. But walking around the crowd, I saw so many people who have never been elected to anything who took the time to come and celebrate his life – because he was a champion of people who had nobody else to be their champion.
The most important message I got tonight was that the work of Adachi must continue. Of course, politics is politics, and and several people asked me who I thought Mayor Breed would appoint to replace him. The general attitude was this: The mayor can't be allowed to screw up this office or undermine Adachi's legacy for her own political purposes.
Breed and Adachi were friendly; the mayor understood, and I hope still understands the importance of what the Public Defender's Office does.
Matt Gonzalez, the obvious choice for the job, endorsed Jane Kim for mayor (no surprise – they have been friends for many, many years) and Dean Preston for supervisor when he ran against Breed.
But at a certain point, many people told me tonight, the mission of the office, and the importance of the work that the PDs to save the lives of indigent defendants, ought to rise about person politics.
"This," one official said, "will be a huge test for the mayor."