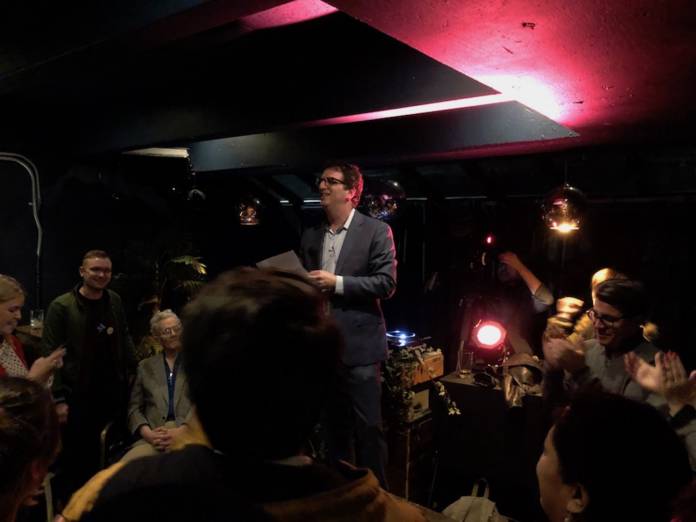 Dean Preston officially launched his campaign for District Five supervisor Friday night with a party that brought together a broad spectrum of the progressive movement.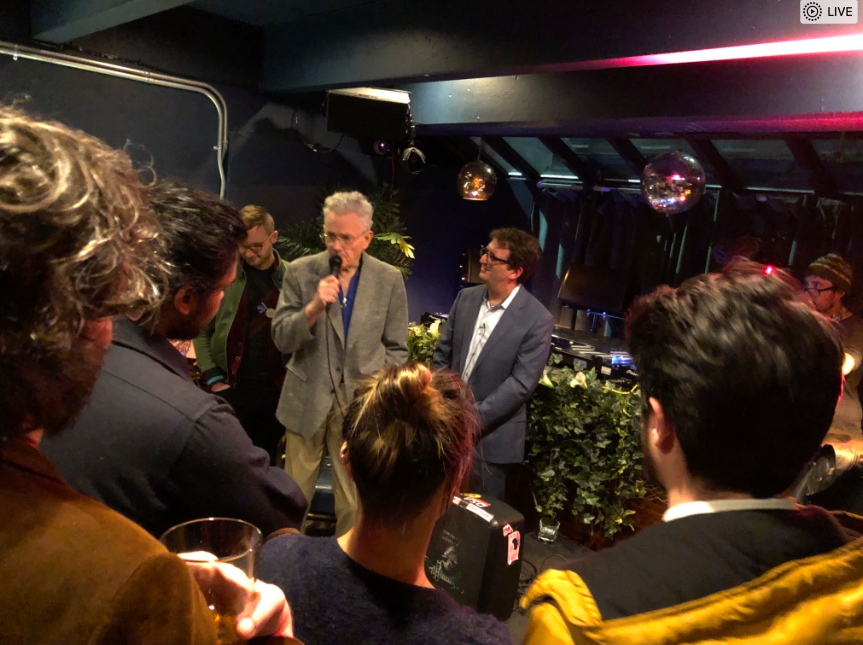 The star of the show was former Sup. Harry Britt – the heir to Harvey Milk's seat, the conscience of the board for many years, and one of the most respected elder statespeople in the LGBT and progressive community.
Britt talked about how difficult it is to live in the world of electoral politics, where money and compromise dominate the field. But he said that Preston was someone who could run for and hold office with integrity.
Deepa Varma, director of the Tenants Union, talked about how Preston understood the depths of policy issues and was the go-to person for tenant activists looking to craft legislation.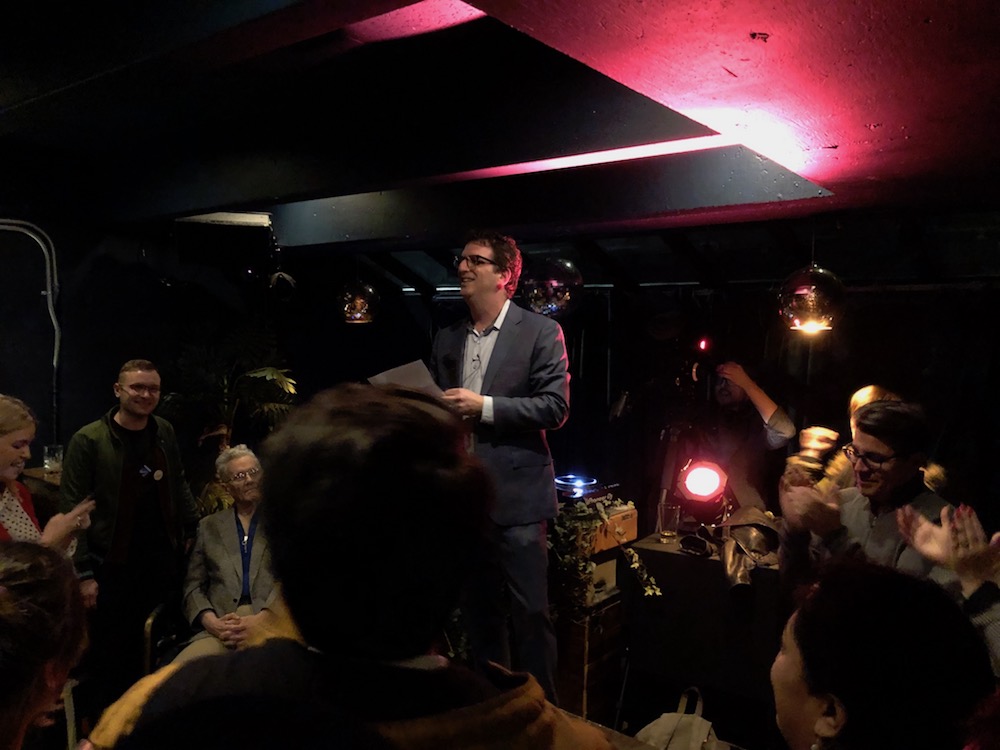 Preston told the crowd that he wanted a Green New Deal in San Francisco, that the city could have a public bank that could provide low-cost loans for affordable housing – and small businesses and student debt.
He got a huge cheer from the crowd when he talked about reversing gentrification and displacement – including the protection of Midtown apartments.
Preston is running without any hesitation as a democratic socialist, and the local chapter of Democratic Socialists of America was well represented at the event.
So were former Assemblymember Tom Ammiano, Democratic Party Chair David Campos, and Sup. Hillary Ronen.  Preston also has endorsements from Sups. Aaron Peskin, Rafael Mandelman, and Matt Haney and from former state Senator Mark Leno, and former Mayor Art Agnos, among others.
He leads the field in fundraising.
The energy in the room was impressive, and political observers I talked to agreed: Vallie Brown is the incumbent, but Preston is the front-runner in this race.