Earlier this month, breakout Oakland-born fashion designer, celebrity stylist, and "Project Runway" alum Dexter Simmons launched his first-ever website. It will serve as a one-stop-shop for his eclectic fashion lines, Dexter and Dextrose.
The FIDM graduate, who once styled shoots for SOMA Magazine, 7×7, and the San Francisco Bay Guardian but now calls LA home, has populated his online store with items from his "Wavy" summer collection—rave-inspired camo hoodies screen printed with alien heads, gothic tunic dresses, and psychedelic tie-dye tees—which he recently debuted at Beverly Hills Fashion Week.
For Simmons, the seemingly disparate styles, which merge in many of his broad-based designs, are reflective of a moment in time, almost 20 years ago, when the then-teenaged club kid was a fixture at the Bay Area's most fashionable nightlife venues. There were the all-ages punk shows at 924 Gilman that bled into raves at underground clubs and later electroclash parties at Arrow Bar. It was a time when style was less prescribed, scenesters were cross-pollinating, and the weeknight warriors didn't just dress to impress. They came out to slay.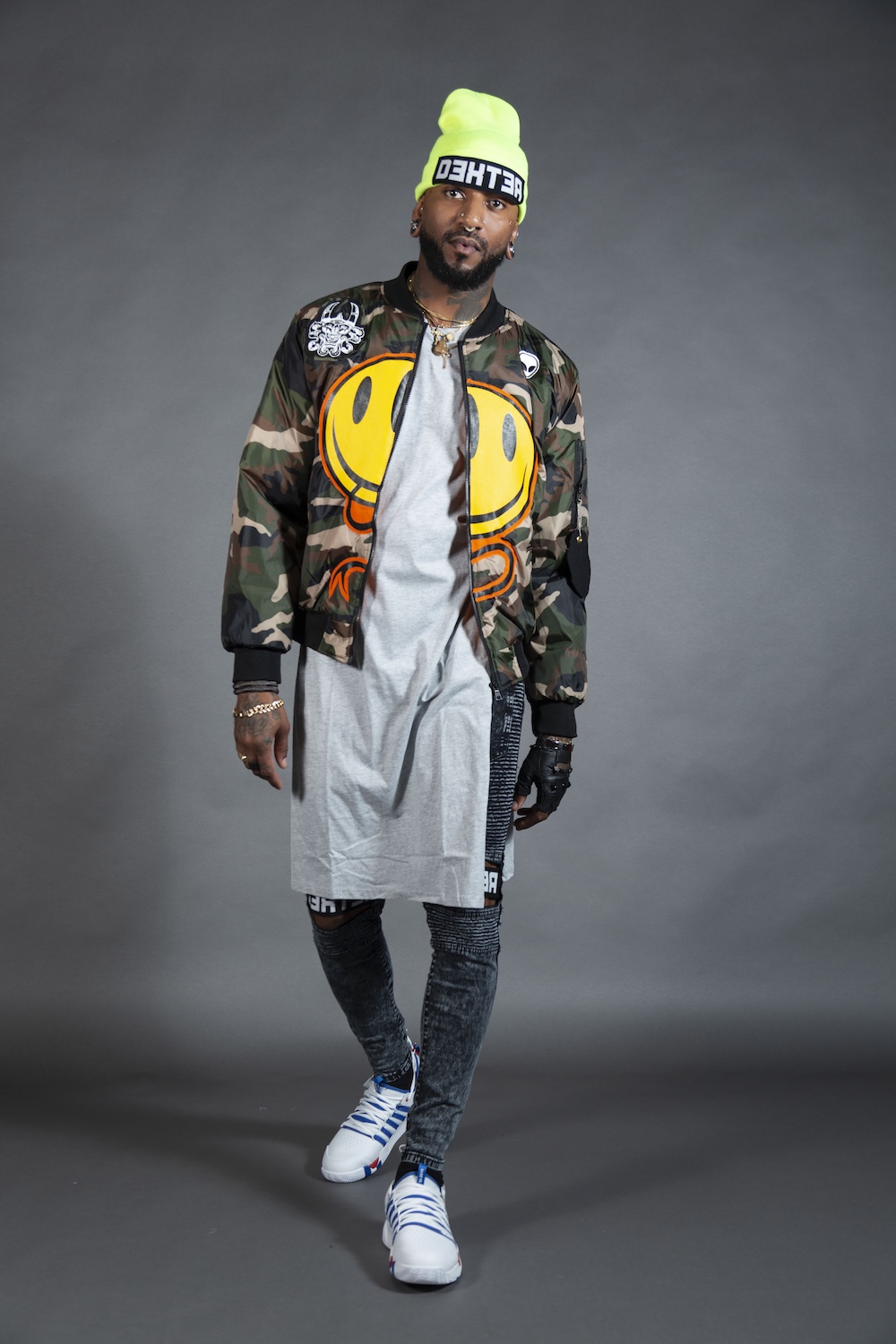 "I was running around San Francisco and taking in all the culture," Simmons told 48 Hills. "That moment is why I'm the designer that I am now. Those kids and those outfits and not giving a fuck. We knew we were it at the time, so we did what we wanted."
I spoke to Simmons about his formative years in San Francisco that would go on to shape his design aesthetic, leaving the City by the Bay for greener pastures, and becoming the black genderqueer choice for a new generation.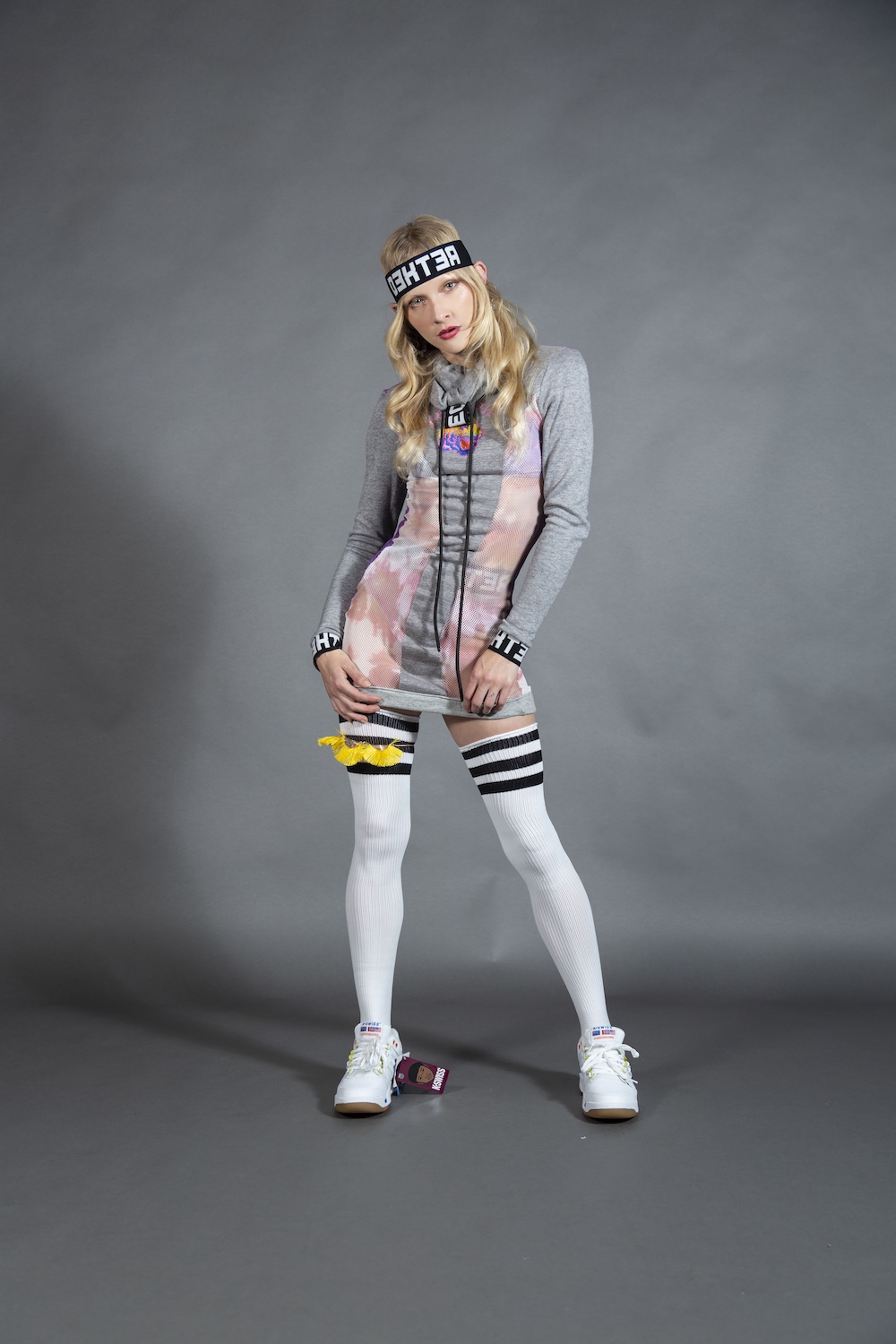 48 HILLS What was it about early 2000's San Francisco that continues to inspire you as a designer today?
DEXTER SIMMONS I guess I'm trying to pull from my favorite period of living in the Bay Area. There was a variation of us that bounced through all genres, who existed through all of those. There's something about that rave culture, psychedelic culture, and goth culture that got picked up and took off. That period synonymously set off more fashion than I've seen a period set off in my entire time as a designer.
I'm just putting them all in one place, so people, like me, who have a stronger more eclectic understanding of fashion, where you can wear camo and all black but can also wear the pink on the weekends, can do that. So I recreated it in a way that's still current in 2019 without being literal. Some of the outfits, if you look at them carefully, can be worn in all three scenes and it wouldn't matter.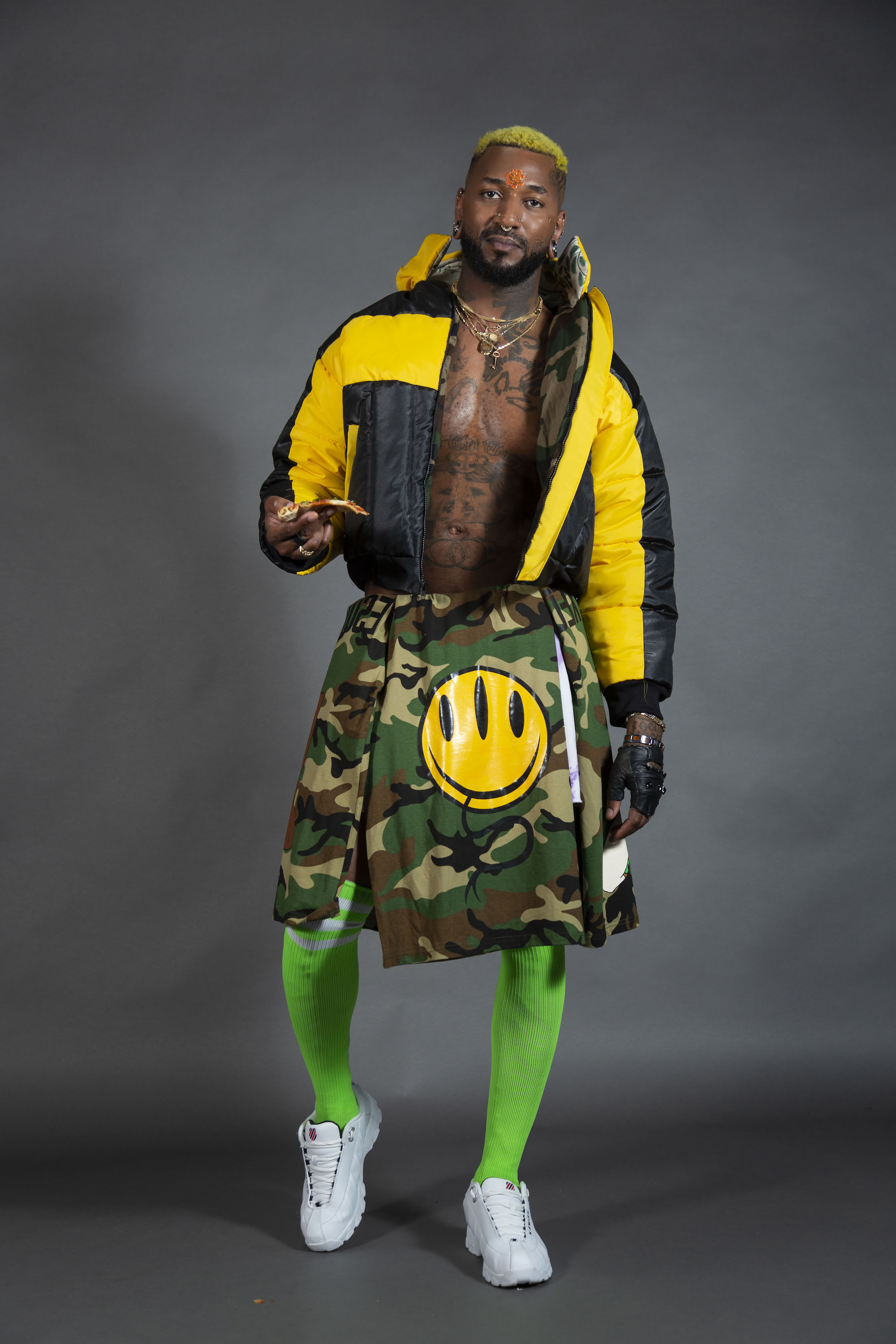 48 HILLS If San Francisco was so great, then why did you leave?
DEXTER SIMMONS  It wasn't that bad before, because I was out there in these mean streets, doing cool stuff with a bunch of cool kids. But now they're all gone and the new people haven't thought about fashion or culture yet or what was there before. They're just doing what's functional.
Fashion in San Francisco has died and it's just become an athleisure town, where everything is comfortable. Designers don't want to create in that market, because everyone just wants what works, not what's cool.
In cities like New York and LA, you know where to find your fashion. But San Francisco shouldn't even have the same name, it's so different. So LA is better for me because I'm still a Cali baby.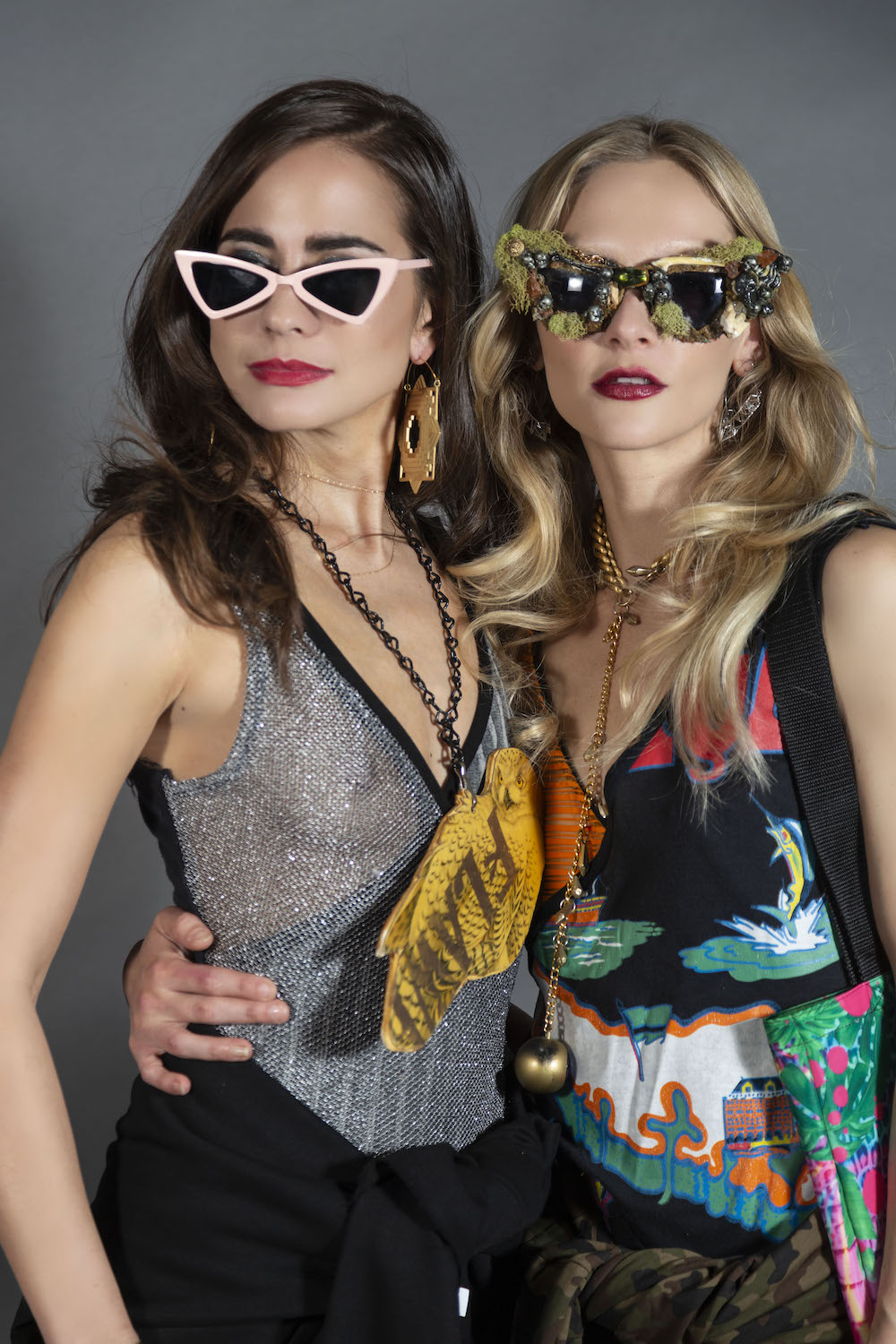 48 HILLS You've done so much since leaving the Bay. You competed on "Styled to Rock" in 2013 and "Project Runway" in 2016, interviewed music artists at the Billboard Music Awards for XFINITY in 2017, and showed in LA and New York Fashion Week(s). 
DEXTER SIMMONS I'm becoming less of a designer and more of a mogul right now, which is not what I was supposed to do. I never wanted to go on TV. I never applied to go on "Styled to Rock" or "Project Runway." I never had delusions of grandeur. I never wanted to be a famous reality TV person. But you get that phone call one day and get tired of the San Francisco rent and things not totally turning over there.
I would work for all these companies and they'd keep trying not to pay me, so that's why I decided to take the shows. I wanted to prove to all those companies that I am that good and worth paying. Pay artists and you'll have more artists in your city as it gentrifies.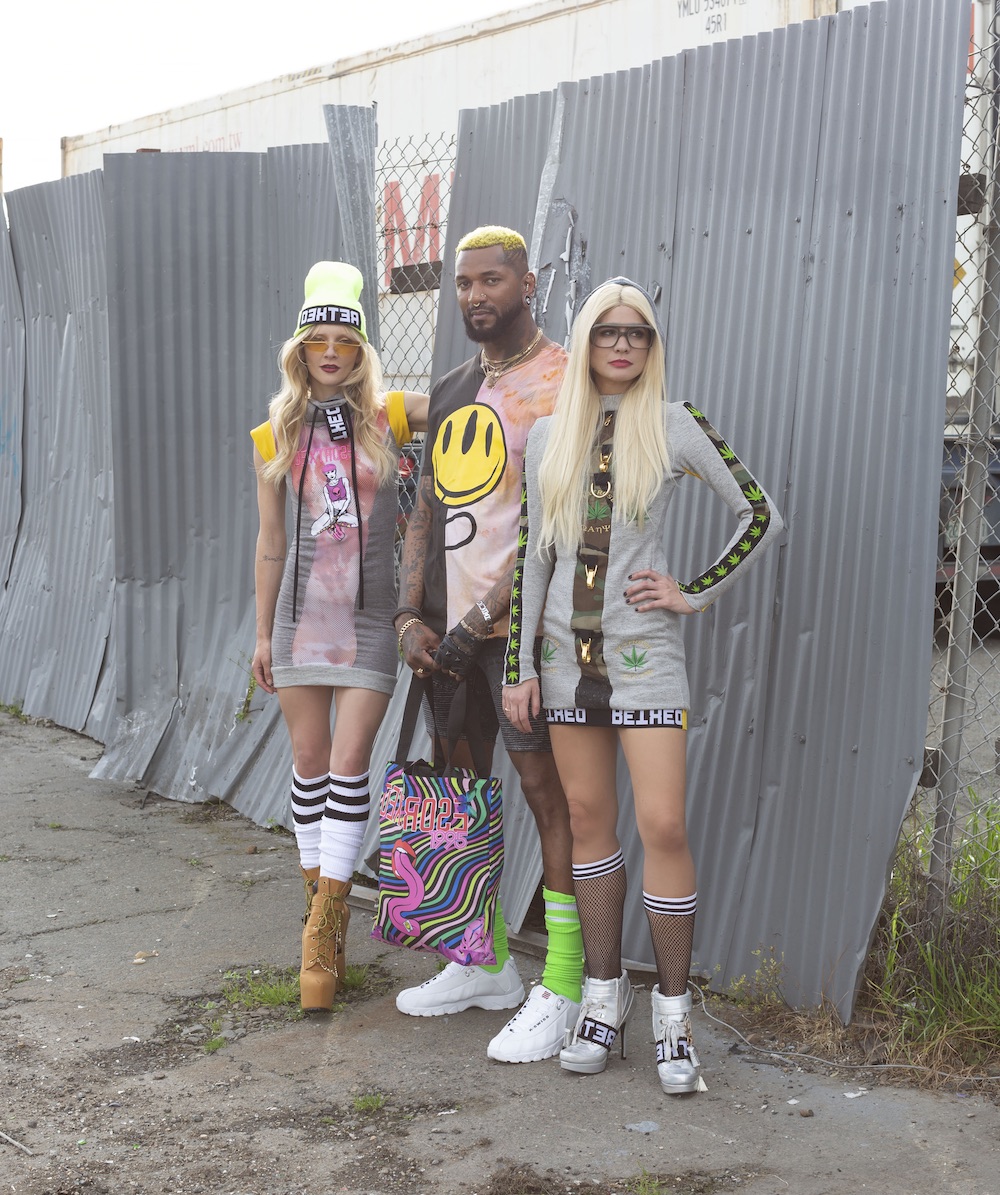 48 HILLS What was it like competing on "Styled to Rock" and "Project Runway?"
DEXTER SIMMONS "Styled to Rock" was wild. I met some of the biggest celebrities in the entire world in the period of three months and got to the top 5, but it was one of the hardest things I've ever done in my life. It's like being in finals week for three months—no phones, no Internet, and working all day without music—and it's a very humbling experience when you have to go against that many people and figure your shit out day by day.
"Project Runway" was harder because they wanted to make me more stressed out, but I think "Styled to Rock" was more real. You have to realize that every week on that show I had to be good enough to have my stuff pulled to even have someone look at them. A stylist would look through our stuff and pull for the actual celeb we worked for—Khloe Kardashian, Kylie Minogue, Kelly Osborne, Neo.
On "Project Runway," it would be someone from "The Vampire Diaries," whom I'd never even heard of. So I wanted to be with the celebrities from the last show.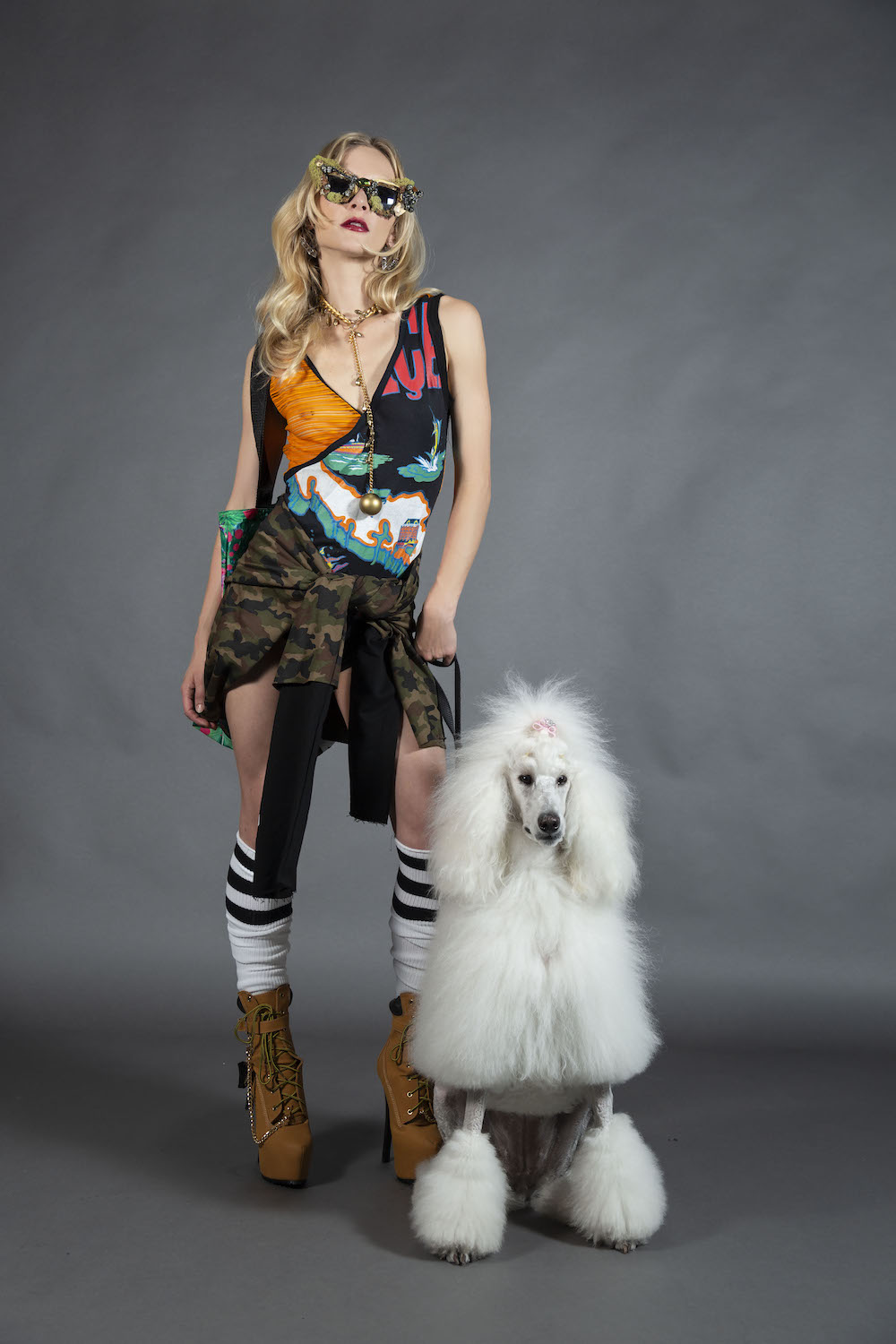 48 HILLS Now that you've had so much time in front of the camera, have you thought about acting?
DEXTER SIMMONS I just signed a modeling contract with Slay Model Management, the first transgender agency. I'm the first genderqueer person on the board and my agency's trying to get me to go on more acting auditions. I'm not personally looking to be an actor, but if I get cast in something because I happen to be weirdly queer and perfect for the spot, then that's cool.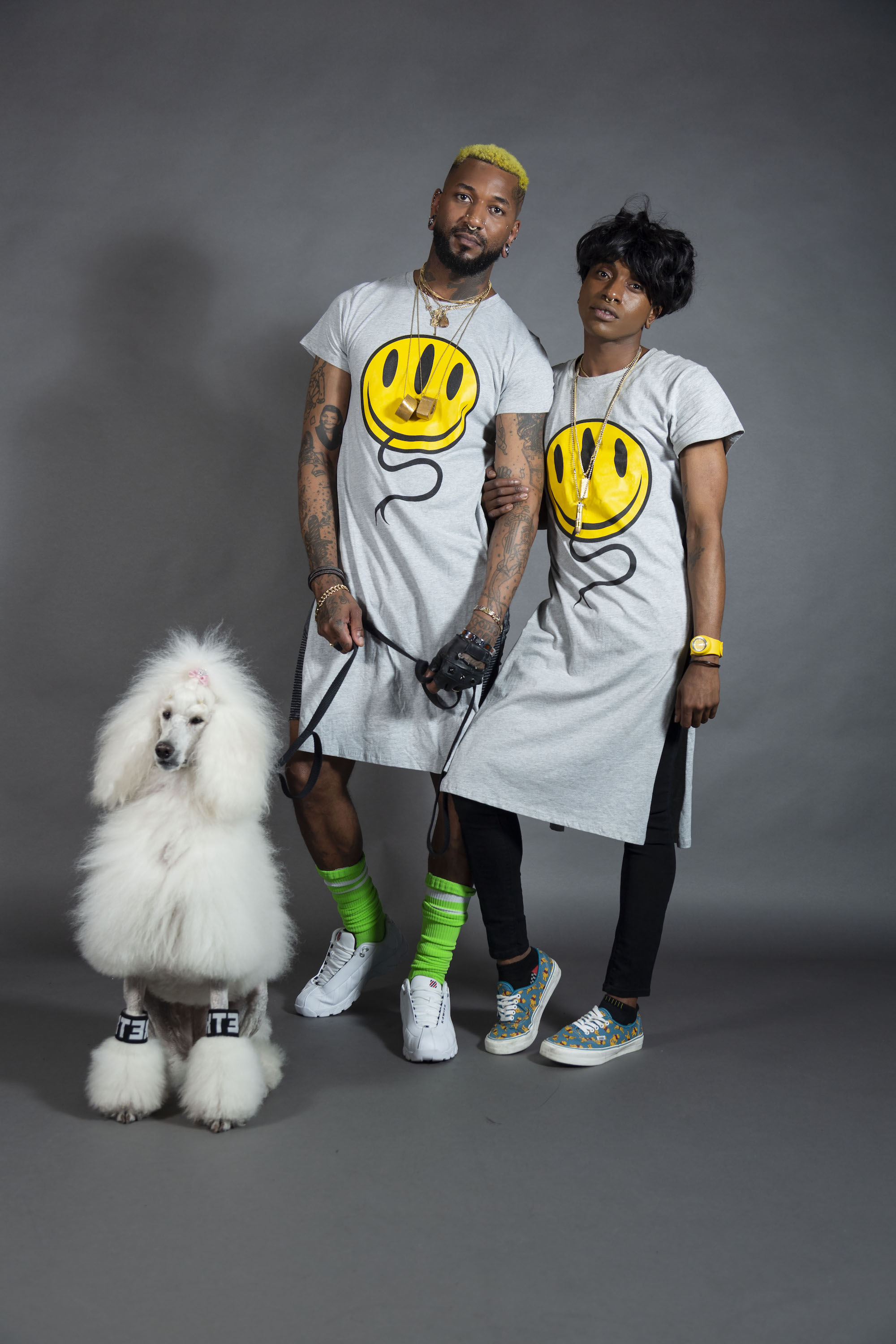 48 HILLS I am loving the fact that a Black genderqueer person is in demand in so many different areas in 2019. 
DEXTER SIMMONS I just had this conversation with my best friend. It's really trippy because I have always been the same way. If you know me from the Bay, I'm the same. If you've seen me on TV, there's no TV acting. It's just being normal.
It's crazy to me that now these femme queer creatures who don't necessarily need to identify are now becoming the "it factor" in fashion, which is pushing them in everywhere else. Yeah, people have been wanting me for things more. I just auditioned for a Netflix series, where they wanted me to learn fight choreography for a show about two queer superheroes.
Ever since high school, I always found a way to win in my small scene, so the idea of my scene being the larger scene—I don't even understand that. I'm so used to creeping around behind everyone else. But the world's changing and people are opening up. It's still a dark place, but I smell revolution.
See more at www.dextersimmons.com