Clocking in at under an hour, Mad God, a highly experimental stop-motion film about an assassin who descends into a scary subterranean dystopia—full of monsters, mad scientists, and war pigs—is one of Phil Tippett's shortest productions.
But taking 30 years to complete, it is certainly the longest project the Berkeley filmmaker and award-winning visual effects supervisor (famous for designing the great ghoul Jabba the Hutt for Return of the Jedi, the animated robot sequences in RoboCop, and the super-realistic dinosaur animation in Jurassic Park) has ever worked on.
In fact, it's taken longer than the former head of animation and creature design at Industrial Light & Magic and current head of Berkeley's Tippett Studio's groundbreaking work on the Star Wars, Jurassic Park, RoboCop, Starship Troopers, and Twilight franchises combined.
But now that Mad God is almost complete (with the final chapter ready next fall), the director is ready to screen most of his mini-epic at the second annual Drunken Film Fest, which promises eight nights of indie films, animation, and music videos at eight of the hottest Oakland watering holes and booze-friendly theaters, October 4-12.
Tippett's film, along with local filmmaker Nathania Zaini's three-minute short Goodnight, Mr. Sandman, make up the festival's opening-night showcase (Fri/4 at The New Parkway).
I spoke to Tippett about his labor of love, the challenges of working in film today, and what the future holds for the visual effects innovator.
48 HILLS Mad God is one of the wildest shorts I've ever seen. What inspired its crazy world and characters?
PHIL TIPPETT When I was a kid, I was into horror movies and monsters and my dad was an abstract expressionist painter who saw what I was doing. He had a pretty impressive collection of art books and he turned me onto the 15th Century Flemish painter Hieronymus Bosch, who did the small triptychs of heaven and hell.
His hell landscapes were populated by all manner of strange creatures doing nefarious things that human beings do. But today, we don't understand the symbolism of that time, so they're very enigmatic images that look like they're telling a story, but many can't understand what the story is. So that was the inspiration.
The whole thing was also premised on the idea of dream imagery and narrative, so it loosely combines a lot of stuff, very much as one might find in a dream. I spent years studying my dreams and became very cognizant of the narrative structure of my dreams. That was very much the impetus for how I structured Mad God, so it's taking all the social anxieties that exist out there like climate change and nuclear war and a lack of concern for our brothers and sisters and wrapping them up into one untidy package.
48H Why did it take 30 years to complete?
PT In the late '80s, I started shooting it on 35MM film. We shot for eight months, ended up with six minutes of material, and then I had to archive that because I lost my crew and the digital revolution hit and we had two kids, so you can't do that kind of thing. The project was just too big for me, so I put it on ice.
In the subsequent 20 years, I did a lot of research. I was reading Freud and Jung and the history of different religions and mythology. Then 20 years later, I was archiving the first material I shot in the late '80s, and a couple of the original guys got interested in the project. Then I had some volunteers and we rebooted and spent the subsequent 10 years shooting it and building props. So we just wrapped up principal photography and it will be in post-production for the next year.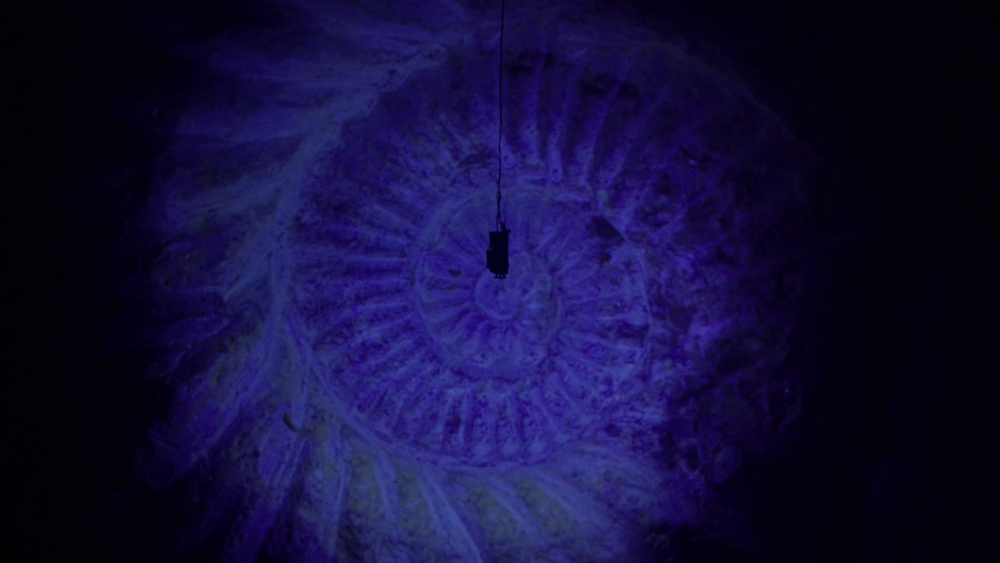 48H Do you enjoy working in CGI as much as stop-motion animation?
PT No, I never did, but I never had to do it. It's partially a result of I'm dyslexic, so working on computers is just antithetical to how I can even operate. And I can't stand sitting at a desk—I like to move around—but fortunately, there are other people to execute that kind of stuff. So during that period, I effectively got kicked upstairs even further.
I do prefer material things and stop motion and the artificiality of it as opposed to attempting to make things photographically representational. I get it, but it's just not as magical. I don't go to the big Marvel spectacles, because the few I've seen are like drinking from the firehose or listening to a Bruckner symphony and you just want it to end, and it always seems like it but never does. So you're just stuck there in some kind of weird cinematic purgatory.
48H How do you see the future of the visual effects industry?
PH The rug was pulled out from under us when all of the work went offshore to tax-advantaged countries and states. California couldn't compete at all, so all of the work dried up.
But I've had to reinvent myself a half-dozen times and Tippetts Studio had to reinvent itself as well. Technology and commerce change, and so now we find ourselves working on immersive entertainment, multi-dimensional roller coaster ride films for the Chinese market that you would find at Universal parks. And as the box office worldwide is slumping downhill, the immersive entertainment stuff is on a vertical rise, so there's money in it.
48H After wrapping up Mad God, what's next for you?
PH Mad God has been something that really required everything that I've got, so at the end of it, I hit a brick wall and there's nothing to do. It's like postpartum depression, so I'm just recovering from that.
Most projects are a year to two and a half years and when you're done, you don't know what to do, because you're just numb from working so hard and then there's nothing.
But Mad God was worse because that was 30 years of that and it just compounded itself, so it took me at least a couple of months to get over it. So maybe there'd be some short film ideas, but I don't know.
DRUNKEN FILM FEST: MAD GOD, WITH PHIL TIPPETT
Fri/4, 8 pm, $10-$12
THE NEW PARKWAY, OAKLAND.
More info here.