48 Hills festival movie critic Jesse Hawthorne Ficks travels the continent for us checking out the biggest film events. He also hosts the invaluable MiDNiTES FOR MANiACS series. Here are his picks for best movies of 2019. (See our Screen Grabs movie critic Dennis Harvey's favorites here.)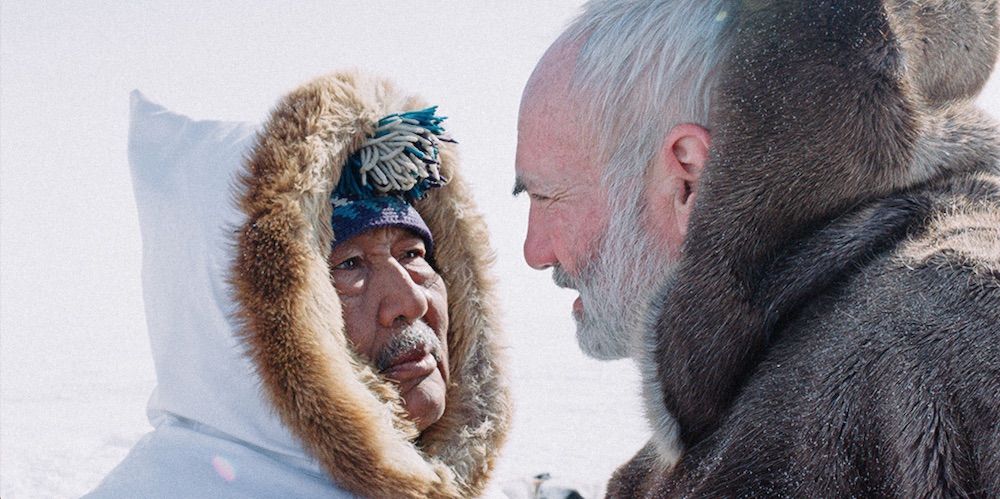 1. One Day in the Life of Noah Piugattuk (Zacharias Kunuk, Canada/Inuk)
The secret gem of 2019 is a truly transcendental-styled film (following Paul Schrader's 1972 thesis to a capitol T). Canadian Inuit filmmaker Zacharias Kunuk broke onto the scene in 2001 with his earth shattering first feature film Atanarjuat: The Fast Runner, which is not only the first feature film made entirely in Inuktitut (and made by an Inuk), but was also named as the greatest Canadian film of all time by the 2015 TiFF poll. Great news: Kunuk is back (along with his Igloolik Isuma Production team) and I will genuinely say that One Day in the Life of Noah Piugattuk is monumental.
It's based on a true 1961 story of an Inuk hunter who was confronted by the Canadian government and "encouraged" to give up the traditional Inuit lifestyle and assimilate into a conventionally modern settlement. Cinematographer Norman Cohn (the only non-indigenous team member) helps slow this "day in the life" with such patient pacing that a humble alchemy is achieved similar to the cinema of Yasujiro Ozu, Robert Bresson, and Chantal Akerman. While available now on IsumaTV in Canada and on iTunes in the States, I am making a desperate plea to Bay Area film programmers to bring this mini-masterpiece to the big screen.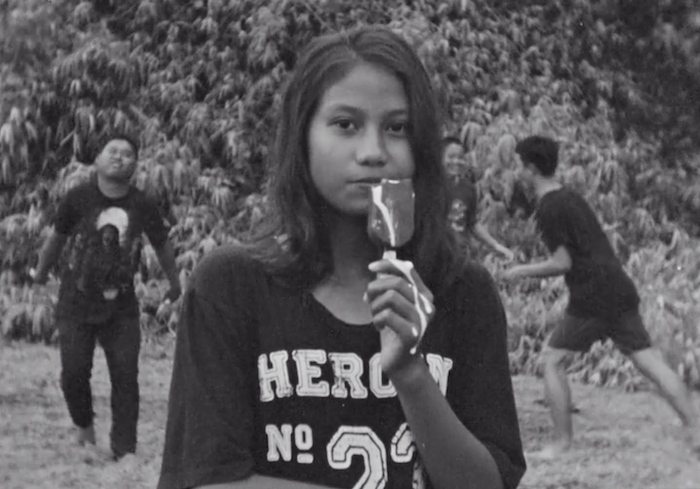 + Song X (Pathompon Mont Tesperateep, Thailand) This intimate 20-minute journey exploring "life after death" is a visual poem attempting to "deliver out a message" to the filmmaker's deceased friend (and band member.) Shooting with deteriorated B&W 16mm and Super 8 film stock, this memorial ritual for the dead feels fully realized in a way that is reminiscent of the haunting visions of Lucrecia Martel and Lav Diaz. As Tesperateep's camera (shot in Academy ratio 1.33:1) follow these meandering teenagers by quietly floating through forests and combining a stunning sound design (including an unreleased song by the filmmaker's band The Last Village), I have not stopped thinking about this movie since its US premiere at this year's SF Cinematheque's CROSSROADS experimental film festival.
2. The Nightingale (Jennifer Kent, Australia/Canada/USA)
Following her horror masterpiece debut The Babadook (2014), Jennifer Kent has constructed one of the most confrontational films of 2019. Set in the 1820s in the region of Australia now known as Tasmania, this relentlessly violent Western follows Clare (wildly performed by Aisling Franciosi) as she vengefully tracks down the men who obliterated her family. Kent's powerful choice to emphasize the outrageously atrocious acts committed by the British colonists (towards women, children and Aboriginal Tasmanians) will undoubtedly jolt audiences beyond belief. Yet, I would argue that Kent's intentional exacerbation when attempting to disentangle an unabashed or ubiquitous history is quite imperative. Adamant filmmakers making unwavering films are often tough for audiences to swallow at first — see Jane Campion's The Piano (1993) + Abel Ferarra's Ms. 45 (1981) — but these are the movies that years from now will resonate the strongest. Important to mention Baykali Ganambarr's stunning performance as Billy, the Aboriginal tracker who brings love and levity to what may feel like a tale of incessant inhumanity, won the Marcello Mastroianni Award for Best New Talent at this past year's Venice Film Festival.
+ Joker (Todd Philips, USA)
Without a doubt, Joker is the biggest surprise of 2019. Showcasing yet another outrageously unique performance by one of our era's greatest actors, Joaquin Phoenix, director Todd Phillips (The Hangover trilogy) has crafted a darker-than-dark anti-hero that is more relatable than many would want to admit. With obvious and direct nods to Martin Scorsese's Taxi Driver (1976) and The King of Comedy (1982) as well as Lynne Ramsay's stunningly overlooked You Were Never Really Here (2017), the film's deeper influences still have me hypnotized, months after experiencing (and re-experiencing) it. In the post Q&A after its North American Premiere in Toronto, Philips spoke of how "capturing New York in the late 1970s/'80s was a major characteristic of the film's experience." He most excitingly referenced Chantal Akerman's poetic documentary News From Home (1977) as a major reference he had the cast and crew study. Akerman's 90-minute autobiographical essay film is a series of static shots on 1970s New York street corners combined with the narration of her lonely mother's letters wishing she would come back home. I would argue that Philips isn't just creating pivotal costumes (Mark Bridges) and set/production design (Mark Friedberg) from Akerman's film, but incorporating the maudlin yet empowering melancholy of her films as well.
Trading-in the obvious CGI of usual super hero films for improvised magical moments (the now infamous Bathroom Scene) is something audiences and critics seem to be taking for granted. Unreliable narration permeates throughout, creating multiple interpretations towards Arthur Fleck's meticulous economic and racially divided descent. As in, anytime Arthur Fleck is watching television, I'm not sure if the sequence that follows is actually happening anywhere other than inside this fractured fool's psyche. The film has many other Kubrick-esque discrepancies: How many bullets does he shoot in the subway? Why does his movie usher costume disappear from the sink when confronting Thomas Wayne in the bathroom? Hell, is Arthur Fleck actually committing any crimes? I would argue that this is revolutionary mainstream cinema not just for its inspired (borderline irresponsible) philosophy of attempting to understand a society made sociopath, i.e. Jonathan Demme's The Silence of the Lambs (1991) and the Coen Bothers' No Country For Old Men (2007); it's also "a call to arms" to tear down a broken modern society, which literally culminates in a full blown riot, i.e. Spike Lee's Do the Right Thing (1989) and Kathryn Bigelow's Strange Days (1995). Quite simply, Joker is one of the most exciting Hollywood films of the decade and like other crossover movies, has the power to inspire a younger generation in seeking out even more potent and radical cinema.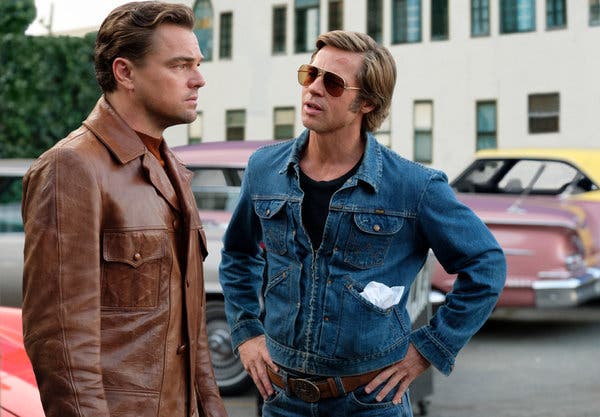 3. Once Upon a Time in Hollywood (Quentin Tarantino, USA)
A genuine masterpiece that both celebrates the 50th Anniversary of the 1960s as well as this current decade of the 2010s. But most surprisingly, this extensively nostalgic, allegorical fairy tale finds its writer/director baring his most personal and heavyhearted feelings of his career. Let's start with the memorable friendship between an aging stuntman who never "made it", Cliff Booth (Brad Pitt) and a mediocre, bi-polar, TV actor, Rick Dalton (Leonardo DiCaprio). Their subtly sweet, masculine moments of crying in public parking garages, watching Action films together at home with a pizza, privately eating mac and cheese late at night (straight out the pan) or yelling at yourself in the mirror for drinking eight whiskey sours (the evening before) is elegantly summed up by Kurt Russell's narrating Randy character with the line "When you come to the end of the line with a buddy who is more than a brother, and a little less than a wife, getting blind drunk together is really the only way to say farewell." The princess of this mythological memoir: Sharon Tate, is encapsulated in what I feel is one of the most romantically mesmerizing sequences of watching cinema… in all of cinema. Capturing Margot Robbie who is playing Sharon Tate on a movie screen, as she watches the real Sharon Tate on a movie screen, while we, the audience, are watching Sharon Tate (being played by Margot Robbie watching Sharon Tate) on a movie screen is quite simply, the magic of movies.
But what really brings me back; again and again (and again) to this 161-minute magnum opus are the endless amounts of unreliable narration resulting in multiple interpretations. The results are often a shockingly amount of sincere and even profound points, proving that Tarantino's esoteric Hollywood homages are more than just well researched. Just after Brad Pitt's character Cliff traverses up a house and takes off his shirt (simultaneously taking away the breath of every single audience I saw the film with), one of the most debated sequences of the film occurs when Cliff reminisces fighting Bruce Lee. What I find most poignant about the controversial fisticuff is that if this aging stuntman is supposedly having flashback to a Green Hornet's episode (cancelled in 1967), where do all the crew members disappear to and why is there a billboard for Richard Fleischer & Kinji Fukasaku's Tora, Tora, Tora (released in Sept of 1970) in the background? These anachronisms or sleight-of-hand tricks have a purpose. Cliff is consistently imagining himself winning matches throughout the film, especially while being intoxicated, to perhaps overcompensate for his feelings of inadequacy and obsolescence to the industry/era? In fact, the motif of "obselidia" is infused in almost every part of the Tarantino's production. And just as the end of the 1960s leaves the film's characters in a phantasmagorical state of uncertainty, I have found my own cinematic solace here, as we transition into an unforeseeable decade.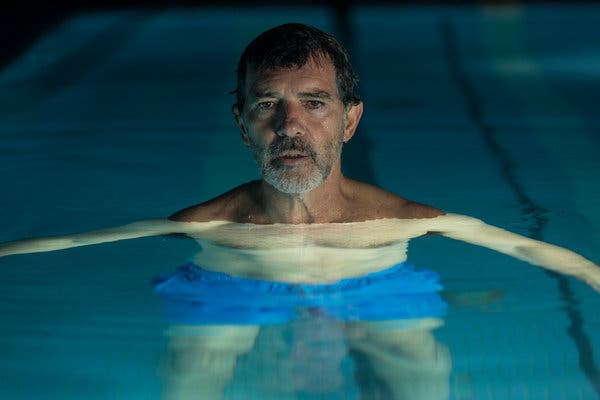 + Pain and Glory (Pedro Almodovar, Spain)
Like Quentin Tarantino's Once Upon a Time in Hollywood, Pedro Almodovar's career culminating classic is so personal about the importance of cinema, that one watching the film is forced to confront moments of their life that perhaps they had hoped they could just pack away in the basement. Connecting to two of Almodovar's earliest films Labyrinth of Passion (1982) and Law of Gravity (1987), Antonio Banderas is back to give one of the greatest performances of his unbelievable career. Familial favorites Carmen Maura and Penelope Cruz help flesh out a wistful-journey that combines the greatest films by Federico Fellini and Theo Angelopoulos and yet somehow this feels like the kind of movie no one else alive could achieve. At the Toronto International Film Festival premiere, Almodovar said, "This may not be the movie you deserve, but it's the one we made." This one is for the ages.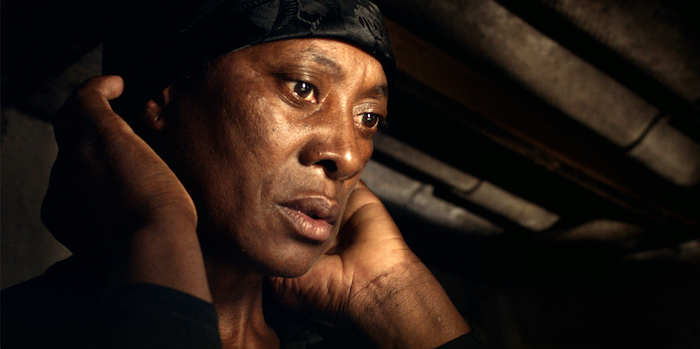 4. Vitalina Varela (Pedro Costa, Portugal)
Winner of the Golden Leopard (Best Film) and Best Actress at this year's 71st Locarno Film Festival, Pedro Costa's stunningly formalist approach to documenting real people, framed gorgeously within a purposefully contrived Hollywood mise en scène, had me glued to the screen for all 124 soothing minutes. In fact, this is the most rewarding Pedro Costa experience I have had, evoking a strong desire to go back and re-visit his intimidating career. Director of Photography Leonardo Samos helps transfix the audience on its real life subject Vitalina Varela, an actor from his previous film Horse Money (2014). Reminiscent of Abbas Kiarostami's journey through his Koker Trilogy, Costa too, seems to be digging into his country's historical and political struggles utilizing neorealist tactics such as real locations and casting non-actors. I could have watched 2 more hours of this meaningful, eloquent and ultimately devastating portrait.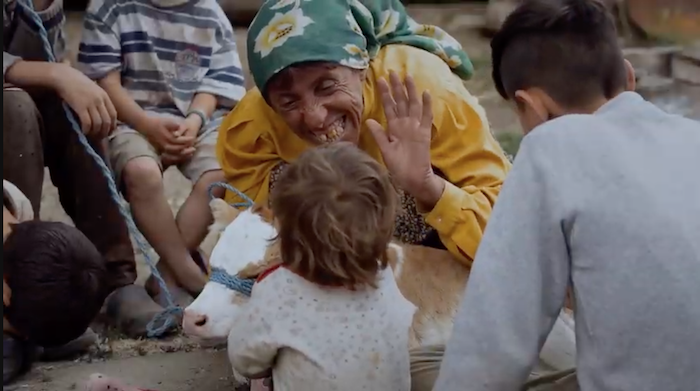 + Honeyland (Tamara Kotevska, Ljubomir Stefanov, Republic of Macedonia)
Quite easily my favorite documentary of 2019, it delicately follows a middle-aged woman (named Hatidze) who lives in a deserted Macedonian village and taking care of her aging mother while making honey from cliff dwelling beehives. This immersive vérité undertaking has as many layers to it as the beehives that she cultivates, while the peaceful story doesn't just slow your blood flow down; it seeps into your entire bloodstream. No narration, no talking heads, no explanations, Honeyland is a sensitively structured allegory within a hidden neo-realistic experience. This is the kind of cinema cinephiles wait years for, patiently. An absolute must see on a big screen.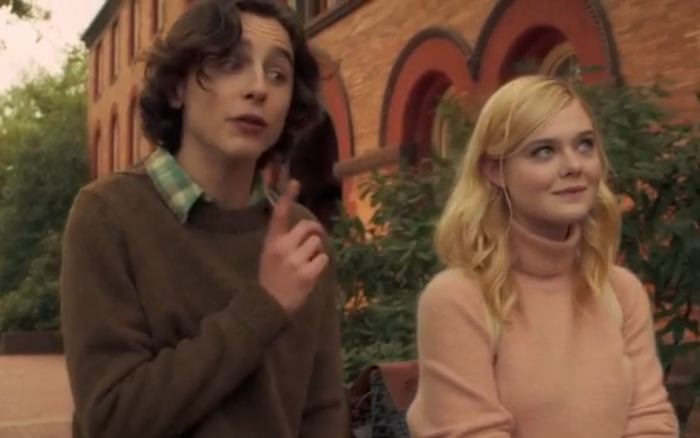 5. A Rainy Day in New York (Woody Allen, USA)
Being Woody Allen's first film to not be released theatrically (or otherwise) in the United States in 50+ years, one may need to find creative ways to track down yet another irresistibly romantic romp through the streets of New York's Upper East Side. Elle Fanning steals the show with an unstoppably hilarious performance as a young journalist who entrances three floundering filmmakers played perfectly by Liev Schreiber, Jude Law, and Diego Luna, all played with beguiling charm. While Timothée Chalamet (whose name Gatsby Welles speaks nicely to the film's influences) and Selena Gomez achieve genuine romantic sparks in this Vittorio Storaro photographed escapade. But the real surprises of this overlooked gem is Cherry Jones (Emmy Award winner of The Handmaid's Tale) whose performance as Gatsby's misunderstood mother could have garnered an Oscar nod had the film been released theatrically, and Conal Fowkes' score is easily one of the most enjoyable soundtracks of the year!While the film has the occasional clunky camera set-up (seemingly due to Woody wanting to finish early to watch the Knicks game as opposed to shooting another take) these later-era entries are some of the best work of his career (Cafe Society, Irrational Man, Blue Jasmine, Midnight in Paris) and are long over-due for cinematic discussions.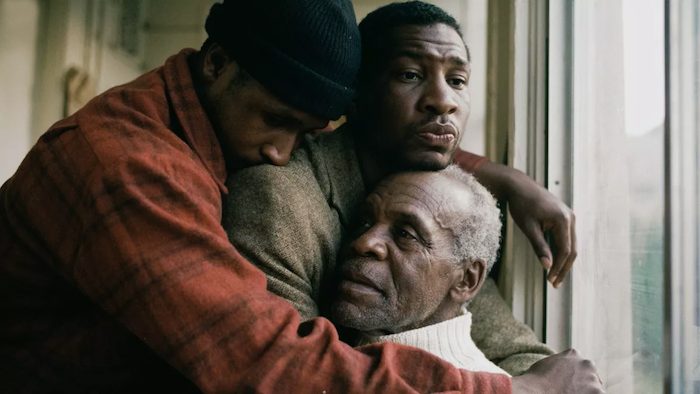 + The Last Blackman in San Francisco (Joe Talbot, USA)
While you've perhaps read more reviews and think-pieces about this Bay Area sensation (even deciding how you feel about the film before having even watched it), Joe Talbot & Jimmie Fails loving tribute to San Francisco is well worth all the hullabaloo. This spirited, highly stylized, if not lovingly messy quest, exploring the rapid transformation of our unique communities, was in fact, surprisingly, quite heartwrenching. Many of the most powerful scenes in the 120-minute film come from newcomer Jonathan Majors (who is an absolute revelation on every acting level) and Jimmie Fails (who literally plays himself) as they talk sensitively and sincerely to one another. With the Bay Area being the living metaphor for "gentrification in America", Talbot seems to be attempting a near impossible task of speaking up (and to) all people gentrification is harming. No matter how passionate your feelings are towards this modern day American "land grab", make sure to actually watch The Last Black Man in San Francisco and then after, we can have a vigorous discussion as to how to push things even further.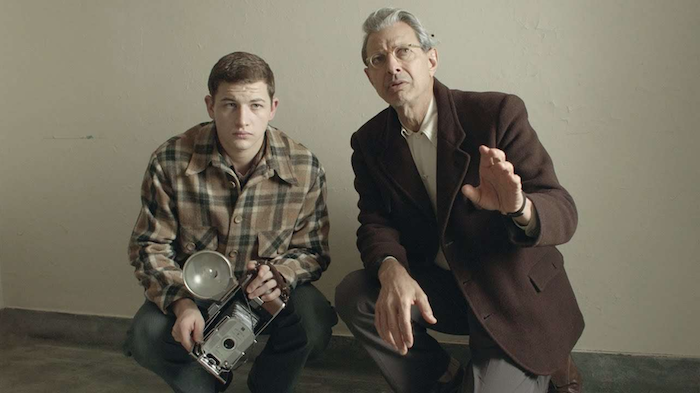 6. The Mountain (Rick Alverson, USA)
Rick Alverson's fifth feature (The Comedy, Entertainment) was so purposefully perplexing, I had to watch it four times this year. Showcasing absolutely hypnotic performances by Jeff Goldblum, Tye Sheridan, and Denis Lavant, The Mountain does more than just polarize its audiences with its disturbing content; the movie bravely creates space for a transcendental discomfort. The careful procedure of unraveling endless unpleasantness (based roughly on Walter Freeman, the man who invented the lobotomy) was explained by the director to be a "counterweight" to the typical narrative that often follows characters who have "unlimited potential and boundless opportunities." In fact, this "very beige," deeply melancholy pilgrimage is consciously framed through an Academy aspect ratio (1.37:1) perhaps reinforcing a stifled, suffocating 1950s America. Fans of Paul Schrader's First Reformed (2018) and Yorgos Lanthimos' Killing of a Sacred Deer (2017), take note.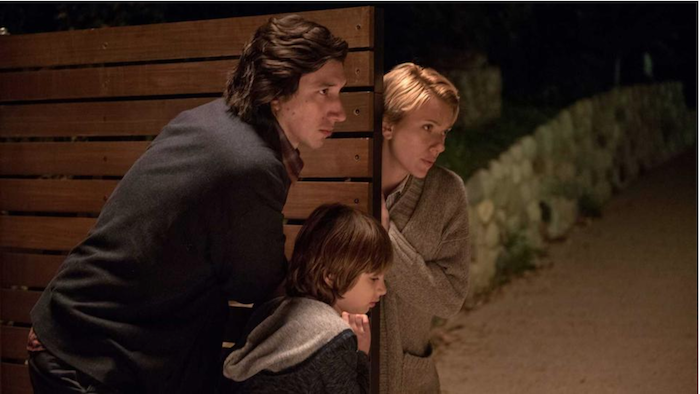 + Marriage Story (Noah Baumbach, USA)
For 25 years, Noah Baumbach has been making movies on par with the era's best American filmmakers but some reason he's been hovering just left of center. His latest, Marriage Story pits "twogether" Adam Driver and Scarlett Johansson in two of the most jaw dropping performances of the year. Baumbach's movies have always been laced with an understanding of film history, but this 130-minute masterpiece may finally be the one that conjures up some major recognition. Channeling the romantic humor of Stanley Donen's Two For the Road (1967), the structural horror of Ingmar Bergman's Scenes From a Marriage (1973), the guttural sadness of Robert Benton's Kramer vs. Kramer (1979) and the autobiographical immediacy of Woody Allen's Husbands and Wives (1992). Based partially on Baumbach's own experience of divorce (with Jennifer Jason Leigh), he had no clue that Johansson was going through her own divorce when he cast her. Needless to say, both leading actors give the kind of performances that can define a generation, not to mention the Best Supporting Cast of the year: Alan Alda, Laura Dern and Ray Liotta.
As I have grown up and older, Baumbach's films have mirrored life in a certain sense. Every audience member has particular artists that they perhaps turn to, seeing somewhat of their own life reflected; Baumbach has been that for me. I've often pondered why his seemingly unsympathetic characters seem to rub folks a bit too abrasively. For me, it is exactly these kind of flawed features that make his stories so powerful, so personal. In fact, much like the characters within his movies, one doesn't always want to admit to one's self his heightened kind of honesty. Baumbach's steady and sincere cinema has finally reached a peaking point with Marriage Story. And once you have been obliterated by this greatest work, you have an unbelievably poignant career to work your way back through.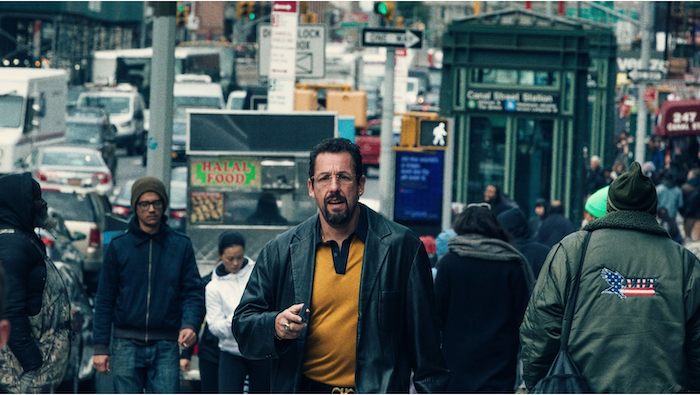 7. Uncut Gems (Josh and Benny Safdie, USA)
The Safdie Brothers' remarkable follow-up to their previous manic adventure Good Time (2017), positions Adam Sandler not only within what could be referred to as an "anxiety-core" genre, but as a front runner for some major acting awards this year. As a fan of Adam Sandler's early screwball comedies, I have been patiently waiting for contemporary filmmakers to utilize him in a more unique manner, or rather how Paul Thomas Anderson did things in Punch Drunk Love (2002). Noah Baumbach wrote a wonderful character for him in 2017 with The Meyerowitz Stories (New and Selected) and now Josh and Bennie Safdie (along with their acting/writing partner Ronald Bronstein) have done "The Sandman" right again. In fact these maniacs have known how to keep their audiences engaged for over a decade now with their persistently perilous philosophy, paving their own particular preferences into their purposefully more popular productions.
Playing out like an unofficial remake of Abel Ferrara's Bad Lieutenant (1992), complete with Adam Sandler giving his best Harvey Keitel "hands and knees" performance, this deep dive into New York's Jewish community, has extraordinary tempo and pacing, perhaps similar to what Sean Baker achieved in Los Angeles with Tangerine (2015). Meta-portrayals by New York City influencer Julia Fox (who is an absolute revelation in the film) as well as musician The Weeknd and retired Minnesota Timberwolves center Kevin Garnett, combined with an exemplary soundtrack by musician Oneohtrix Point Never who is back again this time credited as himself Daniel Lopatin, help create an intensity that never lets you go until the last credit of this 130 minute extravaganza scrolls off screen.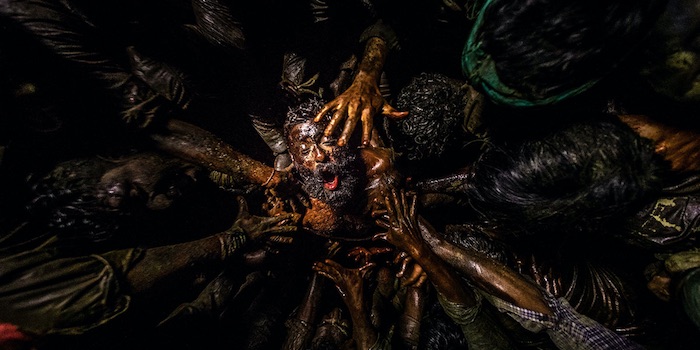 + Jallikattu (Lijo Jose Pellissery, India)
Within the first 30 seconds of this mesmerizing, unstoppable, tour de force, I knew it would be my favorite film at this year's Toronto International Film Festival. In fact, I loved it so much I watched it twice! Malayalam cinema (aka "Mollywood") is the fourth biggest film industry in India and is based in the southern state of Kerala. It is supposedly known for remarkable cinematography and realistic story-driven plots. This being my first "Mollywood" experience, I was struck with the film's hyper-kinetic camerawork and editing tempo. Following a runaway water buffalo as it literally (as well as metaphorically) upends society is the wildest cinematic ride you will take this year! Laced with an absolutely pulsating soundtrack by Prashant Pillai, a second viewing is recommended for anyone who wants to unwrap the jam-packed social and political undercurrents lingering around every corner and yet unnecessary if one wants to just get caught in the primal madness of it all. Comparable to pulse pounding flicks like James Cameron's Aliens (1986) and John McTiernan's Predator (1987), this is smart Action cinema at its finest.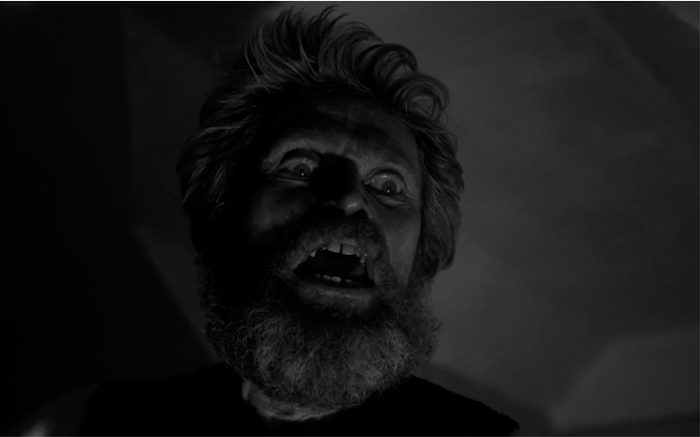 8. The Lighthouse (Robert Eggers, USA)
BEWARE: there will be much ruined in regards to Robert Eggers' follow-up to his debut feature The VVitch (2015) if you decide to read spoiler reviews. What I would like to safely say is that this mythological, experimental, Horror film was hauntingly shot (and surprisingly nominated for an Oscar) by Jarin Blaschke in 35mm black and white photography combined with a mid-century 1.19:1 aspect ratio. Simply put, this is one of the most interesting looking films of the year. With Willem Dafoe's Popeye-esque performance as a seafaring madman combined with Robert Pattinson letting all his marbles hang out (see Cosmopolis, The Rover, The Lost City of Z, Good Time and High Life), I could watch these two actors for hours on end, as they clean the lighthouse, chase seagulls, get drunk, give each other a soliloquy, wrestle, make up, dance together and then start it all over again. On the other hand, I've met more than a few folks who could barely sit through ten minutes of this.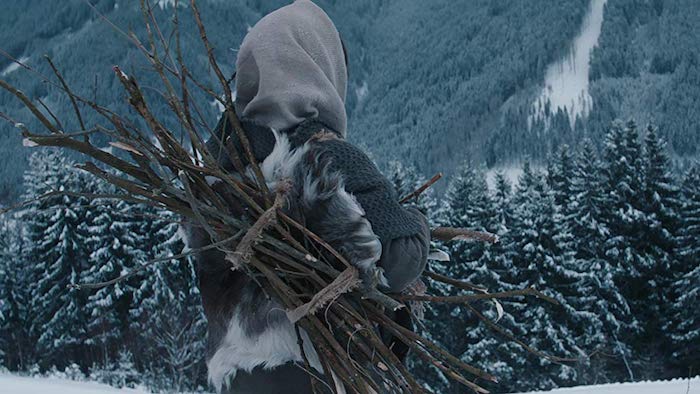 + Hagazussa: A Heathen's Curse (Lukas Feigelfeld, Germany/Austria)
Feeling like an unofficial sequel to Robert Egger's The VVitch (2015), this absolutely terrifying excursion into a remote mountain village towards the end of the medieval period of the 15th-century, delivers the kind of grotesque, bodily fluid-filled, nightmare-inducing imagery that will stick with you for years to come. Filmed in the Austrian and German Alps, and based on pagan folktales, it follows a neglected goat-herder who finds herself brutally mistreated by superstitious townsfolk and whose religious prosecution horrifically help construct her delusional disorder. Brace yourself for a slow-burning, disturbingly abstract journey. This deserves to be seen on a big screen with the sound design/score by "dark ambient" band MMMD swallowing your soul whole.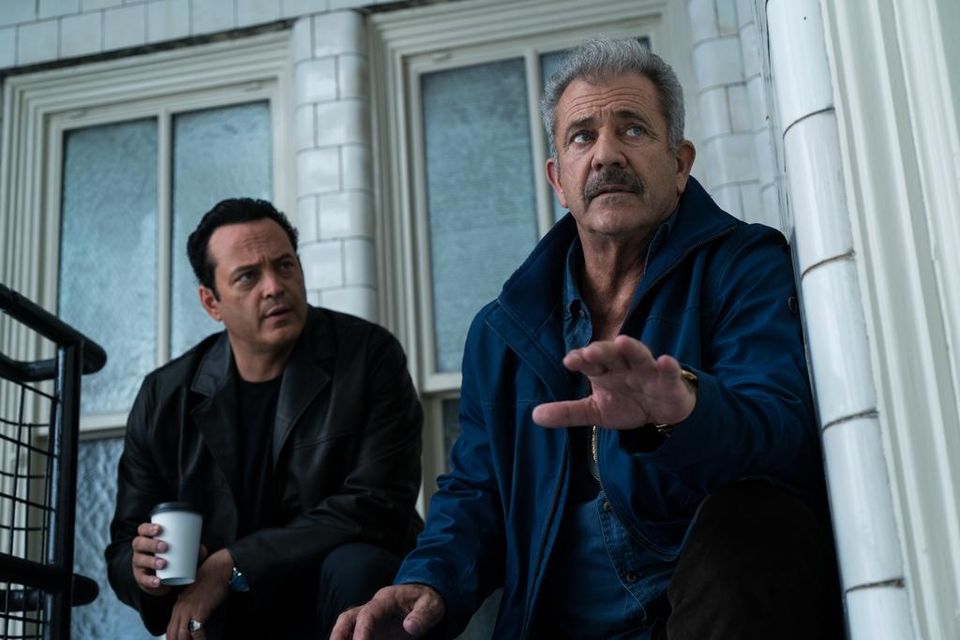 9. Dragged Across Concrete (S. Craig Zahler, USA)
S. Craig Zahler's 159-minute decidedly didactic drama is as harsh and violent as its title insinuates and yet its auteur opts for slow-burning drama instead of high-speed thrills. Writer/director Zahler's previous genre treats Bone Tomahawk (2015) and Brawl in Cell Block 99 (2017) now seem like the perfect primers for this politically charged cop thriller. Directly confronting issues of race and class, both Mel Gibson and Vince Vaughn seem to trigger many of my peers from even considering watching the film, but I would argue that Zahler knows exactly how to use their polarizing personas perfectly, while also giving them both some of the best characters that they've had in years. Meanwhile Tory Kittles (True Detective: Season 1) and Jennifer Carpenter (Dexter) hold their own, stealing the show whenever they grace the screen, while Zahler hired the seminal 1960s soul band The O'Jays to concoct one of the year's best and catchiest soundtracks.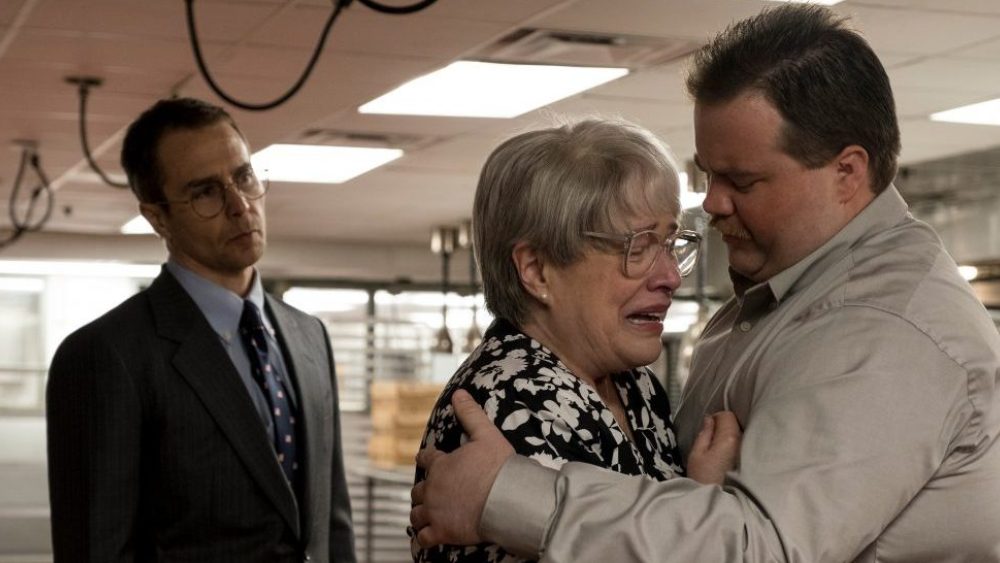 + Richard Jewell (Clint Eastwood, USA)
Trying to get my peers to watch a Clint Eastwood is nearly impossible and yet Eastwood continues to prove this decade that at the age of almost 90 he knows how to make small, classic Hollywood films (The Mule, The 15:17 to Paris, Sully). Kathy Bates' heartwarming portrayal as Richard's mother will linger with me for many years to come while both Sam Rockwell and Paul Walter Hauser's remarkably neo-sincere performances are made to combat the cynically challenged.
10. High Life (Claire Denis, France/Germany/UK/Poland/USA) + Transit (Christian Petzold, Germany)
11. Midsommar: Director's Cut (Ari Aster, Sweden/Hungary/USA) + Doctor Sleep: Director's Cut (Mike Flanagan, USA)
12. Gully Boy (Zoya Akhtar, India) + Portrait of a Lady on Fire (Céline Sciamma, France)
13. Rolling Thunder Revue: A Bob Dylan Story by Martin Scorsese (USA) + Ad Astra (James Gray, USA)
14. Charlie Says (Mary Harron, USA) + Hail Satan? (Penny Lane, USA)
15. Detective Pikachu (Rob Letterman, USA/Japan) + Rachel, Jack and Ashley Too (Anne Sewitsky, USA)
16. Amazing Grace (Sydney Pollack. USA) + The Cotton Club Encore (Francis Ford Coppola, USA)
17. Toy Story 4 (Josh Cooley, USA) + I Lost My Body (Jérémy Clapin, France)
18. Parasite (Bong Joon-ho, South Korea) + Under the Silver Lake (David Robert Mitchell, USA)
19. Apricity (Nathaniel Dorsky, USA)
"The title Apricity refers to the warmth of the sun in winter. It is an homage to the writer Jane (Brakhage) Wodening. In speaking to her I mused, 'perhaps your age is the winter and you are the warmth of the sun.'" –Nathaniel Dorsky
+ A Leaf is the Sea is the Theater (Jonathan Schwartz, USA)
This follow-up to one of favorite films from last year (The Crack Up) is a breathtaking meditation on endings inspired by Emily Dickinson and is especially fragile to experience being the Bay Area premiere and final film by director Jonathan Schwartz who left the physical world this past year.

+ Vever (For Barbara) (Deborah Stratman, USA)
Showcasing 10-minutes of unused 16mm color footage that Barbara Hammer shot on a road trip down in Guatemala in 1975, this gorgeously haunting film feels like a lost ethnographic study by Chick Strand. Add to that the re-contextualization of Teiji Ito's score for Maya Deren's seminal experimental film Meshes of the Afternoon (1943/59), and Stratman has beautifully connected a powerful history of experimental female filmmaking.
Jesse Hawthorne Ficks is the Film History Coordinator at the Academy of Art University in San Francisco and curates/hosts the MiDNiTES FOR MANiACS series at Bay Area movie theaters. He is also member of the San Francisco Critics Circle and writes film festival reviews for 48hills (SF Bay Guardian.)