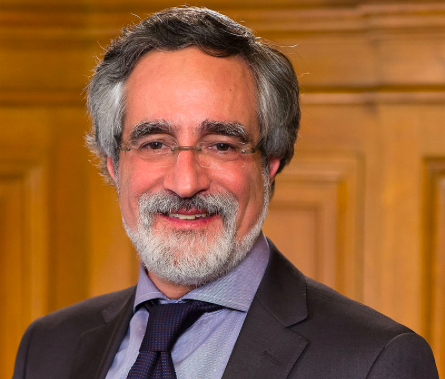 Sup. Aaron Peskin opened a hearing this week on regulations of corporate rentals with a remarkable statement:
"In the almost 20 years I have been on and off this board," he said, "I don't think I have ever introduced a piece of legislation that has engaged the interest of virtually every single registered lobbyist in San Francisco. This has done that."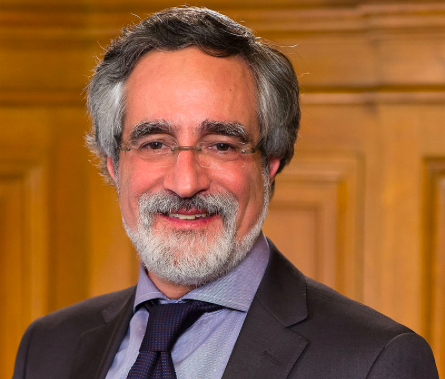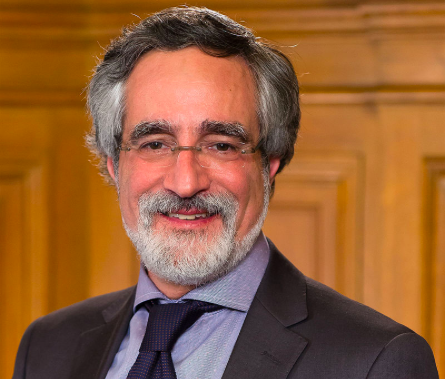 All sorts of interested parties, from nonprofits like Ronald McDonald House to large landlords like Veritas to smaller property owners are pushing to limit the regulations.
Peskin is the first to admit that corporate rentals – furnished apartments used for intermediate-length occupancy by people who have businesses paying to relocate them to the city or are working here for a limited period of time – are nothing new, and are needed to some extent.
But the hearing, and a legislative analysts report, suggests why this has become a problem:
It was all fine until some tech companies with VC backing decided to try to get rich off it.
This is what we have seen over and over again in this city, and intermediate-term rentals are just the latest example. As Deepa Varma, director of the Tenants Union, pointed out, "the real-estate industry has a new business model."
Turning residential rentals into corporate hotel rooms is really lucrative: The average one-bedroom ILO rental goes for almost $5,000 a month, and some rent for much more. "Regular folks can't compete with that money," Varma said.
So, as far as we can tell, a growing number of landlords are moving away from renting property to regular longterm tenants and are signing up with new companies that turn their units into hotels.
Fred Brousseau, director of policy analysis for the Budget and Legislative Analyst's Office, pointed out during a presentation to the Land Use and Transportation Committee that ILOs have been around in San Francisco for many years. Some of the companies that offer them have been in business for decades.
They served people who needed a place to stay in the city for more than a couple of nights – actors who were here to perform in a four-month run of a Broadway play; lawyers from out of town working on a three-month trial in federal court; musicians on a six-month contract with the Symphony; corporate executives with new jobs in the city whose companies paid for their relocation costs while they looked for long-term housing.
That, Peskin said, is just fine, and this type of housing should exist in the city.
But for the most part, they were small operations that rented out furnished units by word of mouth. An HR director at a corporation would call an ILO provider who they have worked with before; law firms and theater companies had contacts.
Nonprofits like Ronald McDonald house provided places for families to live if a child was seeking long-term treatment at a San Francisco hospital for life-threatening illnesses.
None of this was illegal, or particularly problematic, since virtually no rent-controlled units were involved, and the overall numbers were tiny:
Many providers in the City have been in the business for decades; the Corporate Housing Providers Association reports that its San Francisco members have been in business for an average of 25 years and have been operating in San Francisco for 13 years. These providers have been very stable and continue to operate in San Francisco today.
Then, Brousseau's report notes, the tech companies came along – with VC funding and a much more aggressive model:
There are also a number of newer companies that have entered the marketplace, including San Francisco, such as Zeus, Sonder, and Blueground, each starting in 2010 of after, when they were founded. Many of these companies are distinguished from the older companies by master leasing an inventory of housing units from a building owner, furnishing them, and managing all aspects of marketing, leasing, and servicing them when they are occupied by tenants.

These newer providers generally are not owners or developers but companies that lease some or all units in existing buildings for a set period such as several years, and then re-lease the units to tenants at a higher rate than they have paid (known as an arbitrage model).

Most of these newer companies have or are receiving financial support from venture capital as they get started. As described in a profile of Sonder, one of the newer entrants to the intermediate length occupancy housing market:

"The arrival of VC backing as a permanent fixture in the alternative accommodation capital stack speaks volumes as to the future of the space,' said Sean Worker, CEO of BridgeStreet"3
These real-estate vultures have been, testimony at the hearing suggests, taking over not just new buildings but existing rent-controlled units. From the report:
Landlords that convert vacated units that had been subject to rent control to intermediate length occupancy housing will experience a larger increase in their earnings assuming the rent was under market rate prior to being vacated. Further, intermediate length occupancy rents can continue to keep pace with market rates since there will no longer be long-term tenants whose rent increases would be limited by the City's rent stabilization and arbitration ordinance.
Some of the companies that have been around for years sent representatives to the hearing. Ronald McDonald House, which works with UCSF, send a representative who talked about the value of the work that nonprofit does – then said that they are now working with Airbnb to find even more units.
What's going on here is obvious: The VC world and the tech "disruptors" have found another way to extract wealth from San Francisco, at the expense of regular tenants and people who want to find a place to live here. And the city has been caught by surprise and is now looking to figure out what to do.
As one speaker noted, turning rent-controlled units into hotel rooms has always been illegal. What the tech industry has once decided that it's easier to break the law – and try to change it later – than to seek legal permission for a new model.
Peskin is not trying to ban ILOs. His bill would make sure that rent-controlled apartments stay rent-controlled apartments for long-term residents, and that the number of new units turned into corporate rentals is limited.
Equally important, his bill would require that the operators of these units report to the city how many they have and where they are – data that's needed to do any type of credible regulation.
Brousseau said at the hearing that some providers (particularly the older companies) were willing to voluntarily provide information on how many units they rent. The new tech start-ups? Not so much.
Peskin continued the measure so he can keep talking to the army of lobbyists – but in the end, the city will have to adopt some new rules. And if they old-school operators are unhappy, they can look to the world of VC and tech disruptors who have ruined what was for decades a perfectly reasonable system.