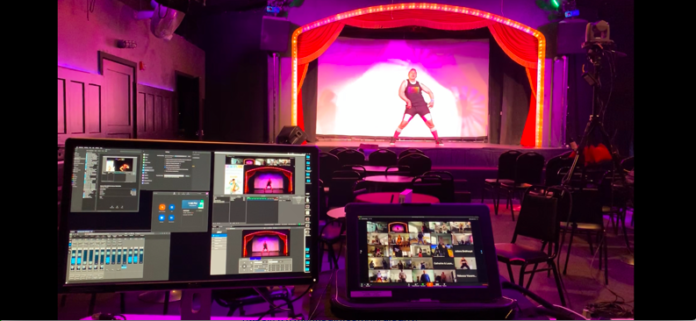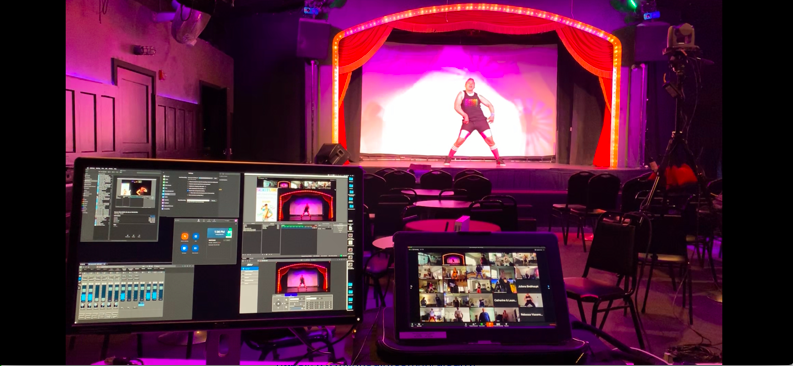 Since its opening in 2015, the cabaret/theater/nightclub Oasis, on 11thSt. in Soma, has been a "lighthouse" for queer creative culture, in the words of Michael Phillis, a drag performer and drag show producer there.
It opened as many other venues featuring drag shows were closing, and it has been a place where both veteran drag performers and debuting queens perform on stage with professional grade lighting and effects, something that is rare for such venues, according to D'Arcy Drollinger, who co-owns Oasis, where he also performs in and produces drag shows.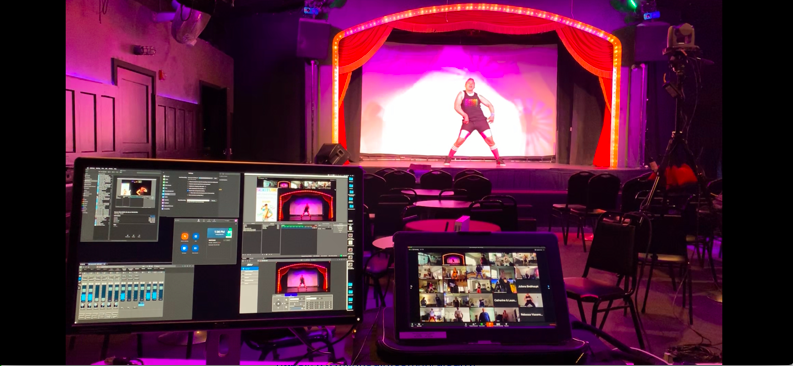 As of March 17, Oasis is closed indefinitely.
Its shuttering comes days after San Francisco banned "non-essential" gatherings of more than 100 people to prevent the spread of COVID-19. The announcement that Oasis was closing was made on its Facebook page the same day that it closed.
"When they brought it down to 100 people, we couldn't do it financially, to pay the performers, DJs, artists," said Drollinger.
The closure is just one of many stories of important community spaces that may not be able to survive the pandemic.
Drollinger explained that Oasis was special in that it provided an authentic space for queer people to meet and perform, while giving "tourists" a glimpse into San Francisco's queer, creative culture.
"What I love about Oasis is that it's a way for the tourists to see a drag show, but it's not like Beach Blanket Babylon with a bunch of tourists, it's a much more eclectic scene, you're sitting with San Francisco," said Drollinger.
Drollinger described Oasis' drag shows as "punk rock" and added that club's closure was especially damaging to performers because of its ability to provide higher production quality to live shows than many other venues.
"A lot people doing drag on a pool table, and that's great, but what we can offer is a really amazing tech package for performers. I'm really proud of that aspect," said Drollinger.
Phillis was especially heartbroken because Oasis' closure forced him to cancel the debut of "Baloney," a male burlesque drag show which he produces and directs. Performing "Baloney" is impossible without a live audience, according to Phillis.
"This show is about that intimacy, the sexual act, the human touch," said Phillis. "Because of the closeness to this closure [of Oasis], we aren't able to adapt this show to now quickly enough."
The Oasis staff originally wanted to perform drag shows online, but there are many hurdles that make it difficult to adapt them for the screen.
One aspect that makes streaming drag shows difficult is the CDC's recommendation to limit gatherings of more than ten people, which Oasis' staff is choosing to comply with, making it impossible for performers to gather at Oasis to perform, according to Drollinger.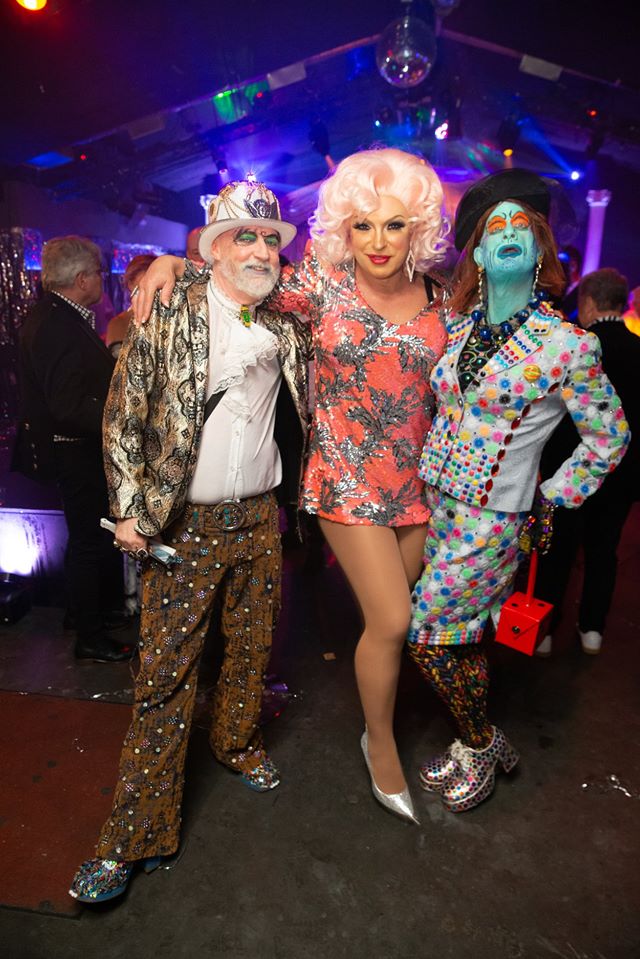 Other snafus of going digital, according to the production manager at Oasis, Sophia Craven, include creating pleasing lighting and ensuring clear audio playback on any kind of speaker. In addition, live shows normally depend on audience participation, and ensuring that performers can see, read, and follow along with an updating live chat in time to react to the audience can also be quite challenging.
Nonetheless, Oasis has been able to produce streaming content other than drag shows. The club staff streamed their first piece of content over Zoom and Twitch on Sunday, a "body, age, and sex-positive" dance class called "Sextitude," with Drollinger as the instructor. Some 50 people attended over Zoom and 20 watched it on Twitch. For now, "Sextitude" will be the only streamed content by Oasis until gatherings of more than ten are allowed, permitting them to stream drag shows, according to Craven.
Drollinger said he wants Oasis' streams to be entertaining, but their prime objective is to financially support performers as they weather their loss of employment during the COVID-19 pandemic.
"I want to keep people joyously entertained and it's great to have the streams, but we need to remember the purpose behind this. I know so many people who are hurting financially, we have to help," said Drollinger.
Indeed, Carissa Hatchel, who performs in drag and works as Drollinger's personal assistant, told me how Oasis' closure has brought about financial hardship for her and the other staff.
"Me and the other bartenders, none of us have work right now. People can apply for unemployment, but to lose work all of a sudden, none of us really have savings," said Hatchel.
On top of the financial stress incurred as Oasis' staff finds themselves out of work, the shelter-in-place order has engendered feelings of isolation.
"I miss my sweet little drag community and watching my friends as performers," said Craven.
Phillis, in addition to feeling isolated, said she is afraid that Oasis' closure is an existential threat to underground, queer, creative culture in San Francisco.
"I'm worried that after it's gotten so hard to exist, this will be the nail in the coffin of the creative queer culture in San Francisco. There's nowhere else I can go for a venue with this kind of show," said Phillis.
If you want to support Oasis as it weathers its closure, you can contribute to their Indiegogo campaign, where you can purchase tickets for future events such as two tickets to a cabaret show, a dinner as with D'Arcy dressed in character as "Champagne," or a VIP party in a private room. As of Monday, they have raised over $31,000.
"You're not just giving us money, you're getting tickets for when we get back up and running," explained Drollinger.
If you'd prefer to simply donate, you can do so through Venmo. Oasis' handle is @OasisSF.
You can find Oasis' streamed content on Oasis' Facebook page, and on Oasis' Instagram. Most streams can be viewed on Oasis' Twitch channel.
And Oasis has set up Oasis TV on YouTube with plans for shows to be posted this week:
THURSDAY: Three's Company Live!
FRIDAY: Sex and the City Live!
SATURDAY: The Golden Girls Live!
SUNDAY: Buffy the Vampire Slayer Live!
Liking and sharing content on social media also helps drive traffic for performers, Phillis explained to me. You can find his content on Baloney's Instagram page and on their website.