Governor Newsom's announcement last Tuesday that live shows and concerts are unlikely to happen until there is a COVID-19 vaccine, which may be as far as 12-18 months away, confirmed the devastation of the local music scene.
"The whole industry is shut down," said Tigran Mimosa, an electronic music producer who performs under the stage name MiM0SA. "As someone who relies on the touring market to feed my family, it's shut off my income… I'm not able to tour and perform."
As the music industry has migrated to streaming platforms like Spotify and Pandora, musicians have been receiving less income from music sales—and have become increasingly reliant on live events, such as concerts and music festiv upals, and other revenue streams, like crowdfunding and online instruction, according to Ill Gates, a musician who teaches an online course in music production called ProducerDojo.
"MP3s pulled the rug under from the record industry, and streaming pulled the rug from under the MP3 industry," said Gates.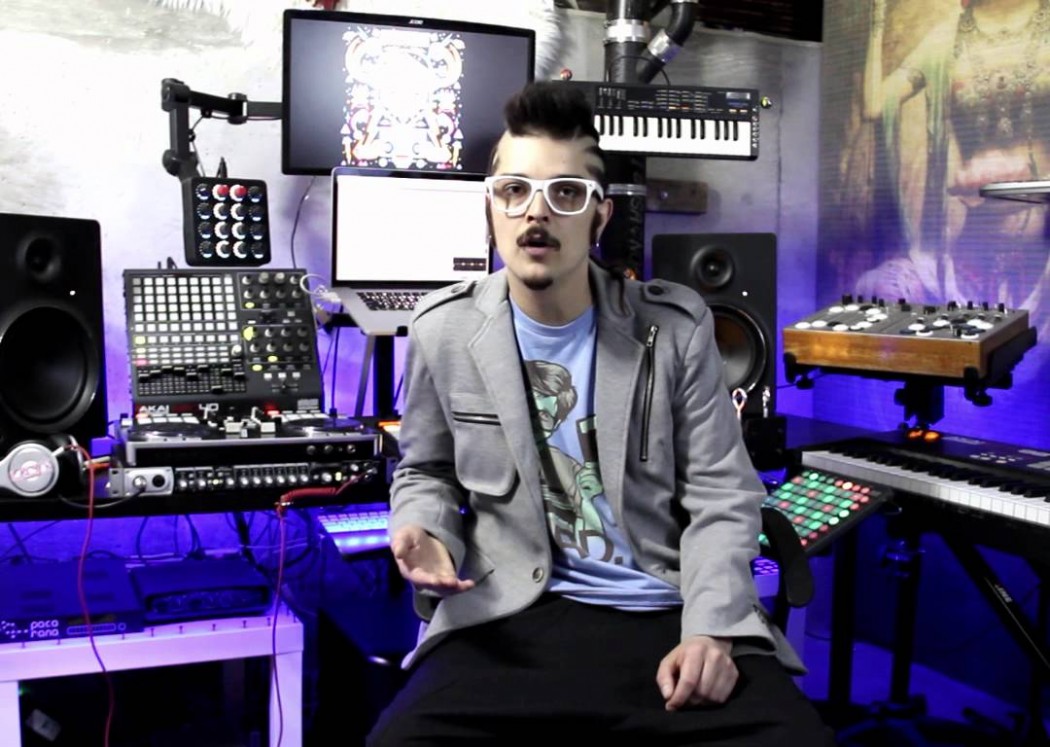 Gates told me that his touring career is on hold due to COVID-19, and he is focusing on other business ventures to make ends meet, mainly online teaching through ProducerDojo as well as a new website he is building, ProducerDJ.com, which he described as an independent online marketplace where musicians can sell their music and samples for other DJs to use and remix. He expects the website to be fully online as early as next week.
With COVID-19 effectively banning any live concerts or shows, musicians are now scrambling to generate income, and many musicians are turning to online streaming through platforms such as Twitch, Facebook Live, and Zoom. But streaming is not as profitable as live performances, because musicians cannot easily charge admission to streams and only receive income via donations on Venmo or Patreon or other fundraising platforms. 
MiM0SA, who broadcasts on Facebook and Twitch, told me that streaming alone is not enough for musicians to survive. (MiM0SA will be streaming his full catalog of music on Facebook and Twitch, Fri/24 at 8pm.)
"Although the turnout was amazing, the income received from the streams, while amazing and so appreciated, doesn't supplement the loss from touring," said MiM0SA. 
MiM0SA is not the only one who has seen their income decrease due not being able to perform live. Dave Paul, a one-man music act called the Prince and Michael Jackson Experience, told me in an email that people who watch his streams rarely give tips. 
"Tip-wise the highest I've seen on my streams is 22% of the people tipping. So that's 78% people just enjoying it for free," said Paul.
(You can watch Dave Paul's streams of the Prince and Michael Jackson experience on Twitch here. You can also support him through Venmo at DavidPaul415, Paypal at djdavepaul, and Cashapp at $djdavepaul.)
Some believe that for musicians to survive during COVID-19, they will have to find a way monetize their online streams. DJ Jimmy Love, founder of SF-based production and dance company Non-Stop Bhangra, told me that he believes that the next step for the music industry will be the creation of a platform where musicians can easily implement a paywall for their streamed content. 
"I think someone is going to create a platform that allows a paywall for videos. That's what we're all hoping for," said Love.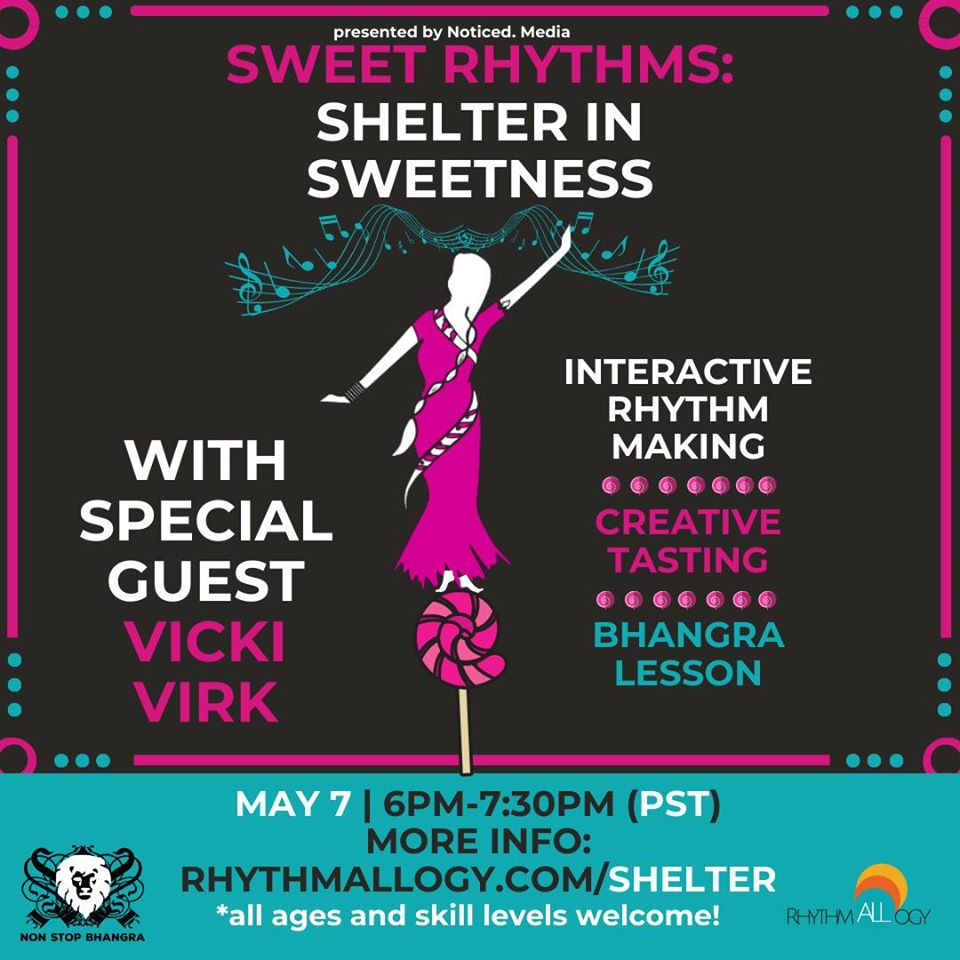 Love envisions a future where dance parties can be held at home, and instead of clubgoers paying for admission to a venue, they would pay to access a stream where several DJs would perform over the internet.
"If you open up to more than 10 person gatherings, I can have four DJs in my house for an entire event, and people could have a house party along with like thousands of other houses. I think that's kind of the next wave," said Love.
Others are more skeptical about the possibility of monetizing streams. Robbie Kowal, the CEO of HushConcerts, an events production company headquartered in San Francisco that specializes in silent disco and conference events, told me that "monetizing streams would be impossible." We can ask for donations, ticket sales, but I don't think it's feasible to monetize live streaming," said Kowal. "People's time live is one thing. The stage, lights, bass, etc. Live is Live. At home you're competing with Netflix, iTunes, TV, video games, Instagram, comic books, etc," said Kowal.
Although HushConcerts receives little money is doing so, they are still streaming content online over their HushCast website, which runs two streams over the Blue and Green Channels from 1:30-3:30pm and 8-10pm, respectively. Kowal told me that his motivation for continuing to stream music for free was to help listeners and DJs sheltering in place stay active.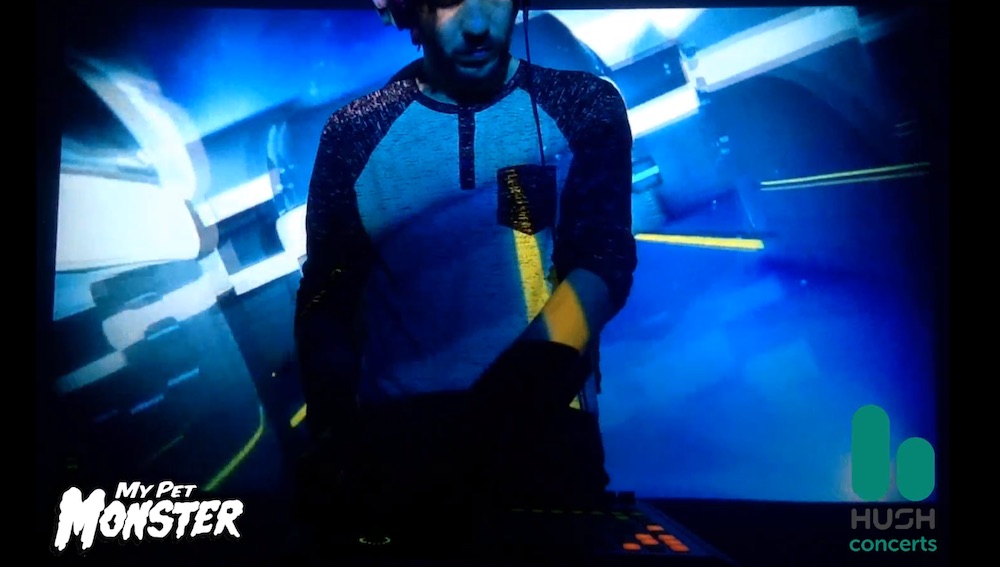 The community "needs to exercise, dance. Many of them have kids," Kowal said. "So we bring an authentic silent disco experience to their house. The DJs love it, it makes them feel valuable again, and the community loves it," said Kowal. (When I listened to the Green Channel stream on Tuesday, a DJ named My Pet Monster was playing.)
Gates on the other hand, thinks that musicians will need to move beyond streaming to build a brand and earn enough to survive.
"The idea that everyone will turn to streaming and that everyone will survive on donations, is naïve," said Gates. "I think the musicians who survive are going to be the ones who can give something to their fans. Not just here's my tracks, but also like here's my sample packs, here's a special message to your friend, like Cameo," said Gates.
Kowal, for one, is interested in giving to the community in ways other than playing music. HushConcerts has started a campaign called MusicForMasks, where they are 3D printing face shields to be distributed to Kaiser San Leandro Pediatrics and nurses in Chicago, according to Kowal. They are raising funds through a GoFundMe campaign, and have a goal to raise $10 thousand to produce face shields for the next six to eight weeks. As of writing this article, they have raised over $3000.
Despite a sharp drop in income, Kowal remains confident that he and HushConcerts will survive COVID-19. "How we're going to make a living, I have no freaking clue, but we've always found a way," said Kowal.
Here are some scenes from the MusicForMasks production workshop, utilizing 3D printers.