Evidence continues to mount that Black and Latino communities are being disastrously and disproportionately affected by COVID and its economic fallout. As CNN, analyzing the latest data available, reports:
African Americans make up about 13% of the population in those places [reporting data] but 27% of Covid-19 deaths for which race and ethnicity is known, APM research shows.

By contrast, about 62% of the population in places reporting race and ethnicity is white, but white residents make up 49% of Covid-19 deaths, the research shows.
A mass-testing project centered on San Francisco's Mission District recently showed that as many as 1 in 50 Latino residents could be infected with the coronavirus. Neither of these numbers show the long-term (and short-term) economic and social impact that the virus is having on these communities, but the disparity is shedding light on continued structural inequality in the US when it comes to marginalized people.
Now, a virtual summit hosted by Oakland's Greenlining Institute on May 21, called "We The Future," is bringing people together to figure out next steps. (The summit is open to all, tickets and registration are here.)
The lineup includes some heavy hitters, including local author Ibram X. Kendi, who won the 2016 National Book Award for his excellent Stamped from the Beginning: The Definitive History of Racist Ideas in America, Black Lives Matter and Black Futures Lab founder Alicia Garza, SF District Attorney Chesa Boudin, UB Berkeley Othering and Belonging Institute professor john a. powell, and many more who will approach the issue from all sides.
"This is our 27th economic summit," Greenlining Events Manager Mariah Gonzalez told me over the phone, "and typically, of course, we have a live event, with more than 1000 people coming out to gather and share information from their various organizations. When the shelter-in-place order came in, we knew we had to retool, but we saw it as an opportunity to reach a wider audience nationally.
"Then, with all the data coming in about how this crisis is disproportionately affecting communities of color, we overhauled our agenda to directly address it and to work towards advancing solutions."
Founded in 1993, Greenlining is a public policy organization that focuses on creating opportunities through economic, environmental, banking, and housing equity. ("Greenlining" plays off racist "redlining" real estate policies.)
"Our goal is to close the racial wealth gap that we still see in our economy," Gonzalez said. "we need a multi-pronged strategy approach on building opportunities. This summit brings together different organizations and speakers in a multiracial approach. There are so many different angles and areas of expertise that our community partners bring to this event. We aim to work as a whole to change things on a statewide and national scale."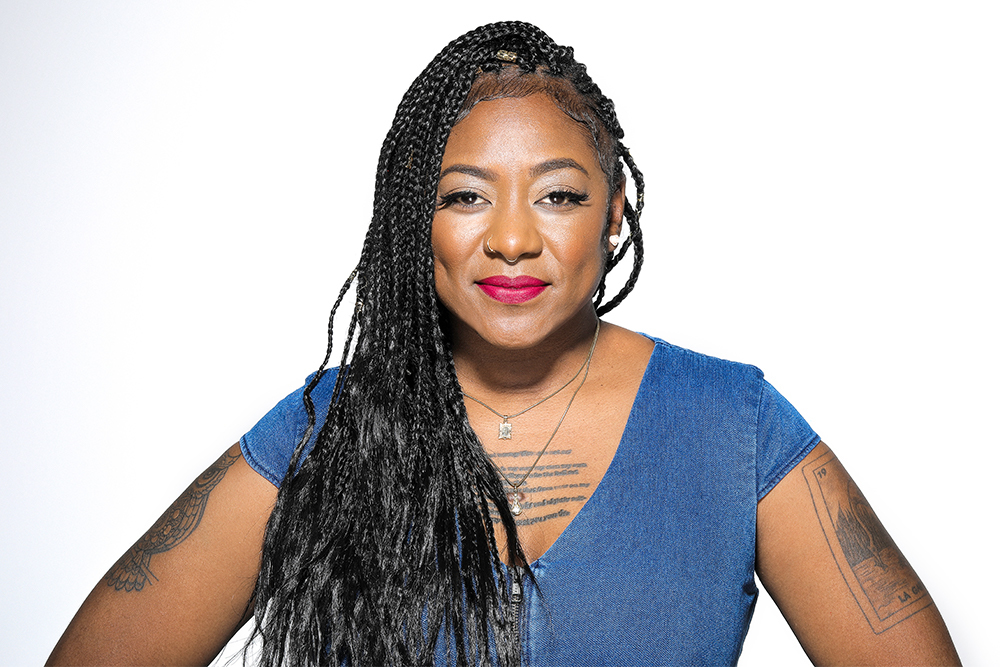 Topics addressed at the summit include, "Organizing and power-building in the face of increasing racism and threats to the undocumented, incarcerated people and other vulnerable communities; what history can teach us about times of crisis; the impact of government COVID-19 recovery programs on communities of color; the intersection of health and racial equity in the age of COVID-19; the intersection of health, the climate crisis and the pandemic as we work to build a more resilient and inclusive nation; and How to build an antiracist society." (Kendi's latest book How To Be an Antiracist may be a good guide for that last item.)
And while the summit may be about tackling the problems head-on, but there's also room for healing and celebration.
"We want people to take away three things from this," Gonzalez said. "The first is having a comprehensive understanding of what people of color are facing in the COVID era. The data is alarming. The second is knowing what solutions are being talked about—on the state, national, and global level, as well as in people's own communities. The need to connect and collaborate in order to share that information is stronger than ever.
"And finally, we want to make a space to re-energize and celebrate with one another. These are very tough times, and coming together like this is so necessary. We want people to leave feeling inspired and refreshed. Although the we can't have a party like we usually do, it's been our mission to recreate an interactive, dynamic experience as much as possible—with artists, DJs, and music.
"We're so excited to host this. Things are so hard and heavy right now, but the key is coming together and looking to the future."
WE THE FUTURE: A VIRTUAL SUMMIT ON RACIAL EQUITY
Presented by the Greenlining Institute
May 21, 9:15am-3:30pm, $10-$75
Tickets and more info here.