When the Roxie Theater announced the first open call for a Mixtape event in 2015, the festival was never meant to become an annual occurrence. The Mission District theater had a vision of spotlighting local talent, and invited filmmakers to submit their DIY shorts of up to 15 minutes in length. But that first Mixtape begat another, which begat another, and so on. The fifth edition begins on Thu/23 and like the rest of 2020, "Mixtape-in-Place" comes with a few twists. 
For one thing, this year's films are shorter, with a maximum length of three minutes. For another, a category has been added for films made by youth. 
"We wanted people to get challenged to be creative in these challenging times," says the Roxie's director of programming Isabel Fondevila. "Making art can help you channel emotions and energy into a positive form."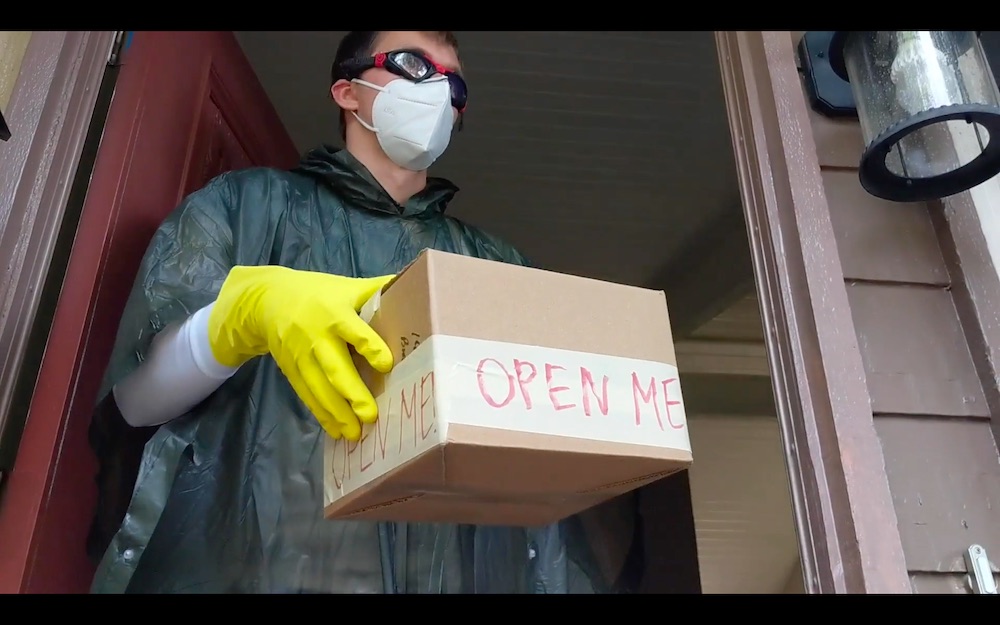 The mother of an eight-year-old son, Fondevila thought that movie-making would be a fun project for kids stuck at home, as well as making for a good family project. Her child did not make a film, but he watched submissions and was taken by one stop-action short starring animated Legos.
"That was fun," Fondevila says. "He wants to make Lego movies now, and I think this will inspire others to do it—if not for Mixtape, maybe for themselves."
There was one last rule, a nod to the times we live in: Films must be made inside.
"We didn't want them going to the park or anything," says Fondevila. "We were trying to keep the shelter-in-place rules."
The Mixtape-in-Place announcement went out in early May with a fast turnaround June 7th deadline. Over 100 films poured in, screened by a committee comprised of Roxie staff, members, and board members. 44 films made the cut. Many touch explicitly on our current situation, and represent a variety of styles and genres.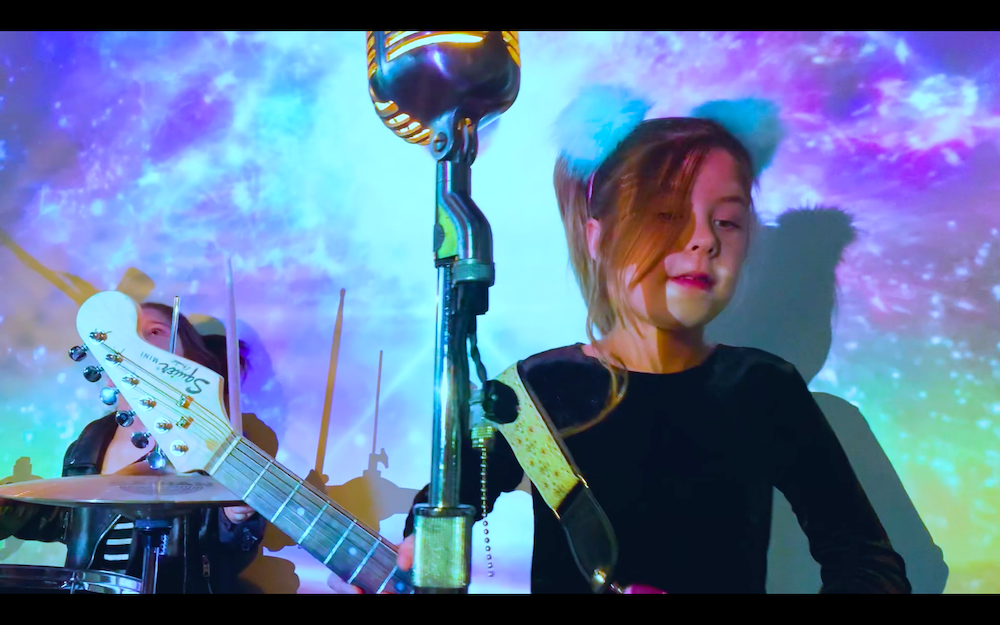 Christopher Wooten's "Isolation" is a study of what a person living alone goes through during shelter-in-place that becomes a 360-degree interactive film with the application of a computer mouse. Bryan Boyce's short "The Scream" is only 10 seconds long. JMV and Myra Finlay's "The Corona Acid Test" is a comedy with a not-so-psychedelic twist. 
For some filmmakers, the Roxie's open call provided a chance to reflect on those closest to them. At 16, Mixtape contributor and Carlsbad High School student Aiko Lozar (the call went out well past the Bay Area, it seems) is already a film festival veteran—her submission "Familiar" is her 15th short. She aspires to be a producer and director and plans to study filmmaking in college. The COVID-era veneration of essential workers inspired her to look for heroes in her own life. She found them in her own home.
"My family can all be heroes," Lozar says. "I wanted to get the point across that anyone has the possibility of being a hero. It's something you can aspire to, and it's not something that is so unattainable."
Veteran filmmaker and San Francisco State Asian American Studies professor Valerie Soe (she worked on "Love Boat: Taiwan") contributed "Sewing in the Time of Coronavirus", a film she made as part of an Asian American Documentary Network (A-Doc) project. It is the story of Soe's Auntie Sewing Squad, people who make masks to donate to healthcare workers, farmworkers, the Navajo Nation, and other groups.
"I made that film a long time ago, maybe April, which is not a long time in real-world time, but in COVID-world time, it's a long time ago," Soe says. "It's funny to look back on it and think about it. I feel like it was a snapshot of that moment in time that has gone by."
Since Mixtape-in-Place is a film festival, there are prizes—the filmmakers who grab top honors will receive a private watch party in the Little Roxie Theater once it reopens. Jurors for the competition are Fondevila, documentary filmmaker Jennifer Kroot (The Untold Tales of Armistead Maupin, To Be Takei), and Bay Area native actor/writer/producer/poet Rafael Casal (Blindspotting, Bad Education).
"Right now, I think what is happening is we're all trying to figure out a way to be in contact with each other and to maintain some kind of human community," says Soe. "We can't really do it in person, so to be able to do it online is a nice option. It's not ideal, but it's what we can do right now. I think it helps a lot of people with enduring the shelter-in-place and the coronavirus."
Mixtape-in-Place plays in the Roxie's virtual cinema Thu/23 through July 30, with a Q&A with filmmakers on July 30. Details on all events can be found here.