Gov. Gavin Newsom, who loves to promote himself as an environmental visionary, was all over the news today for his announcement that the state will ban gas-powered cars by 2035.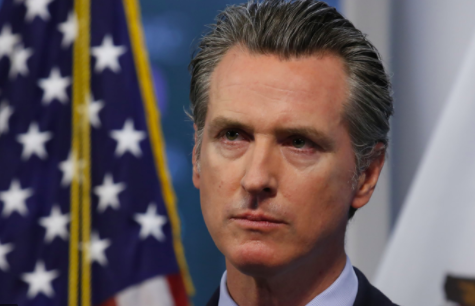 In his press release, the guv announced that:
This is the most impactful step our state can take to fight climate change," said Governor Newsom. "For too many decades, we have allowed cars to pollute the air that our children and families breathe. Californians shouldn't have to worry if our cars are giving our kids asthma. Our cars shouldn't make wildfires worse – and create more days filled with smoky air. Cars shouldn't melt glaciers or raise sea levels threatening our cherished beaches and coastlines."
(Yes, Newsom uses words like "impactful," which is probably not really a word.)
But a lot of environmentalists – a whole lot of environmentalists, like 750 organizations – say that his proposal, while a nice step, is by no means the most "impactful" thing he could do.
That would be ending oil and gas extraction in California.
From a statement by the Last Chance Alliance:
Focusing on advancing the state's zero emissions vehicle mandate, Newsom's order is devoid of a policy to phase out oil and gas drilling across the state. He offers only rhetoric in support for a health and safety setback around oil and gas wells, and recycling his campaign promise to enact a ban on fracking by passing the task to the legislature. For a just transition plan to be effective, and not a talking point, workers and communities need to be at the table. 
Under the spotlight of national attention, Newsom's recent focus on climate action stands in stark contrast with his record on oil and gas extraction in the state. Since the outset of 2020, Newsom's administration has approved over 1,500 new permits for oil and gas drilling—a 190 percent increase when compared to the first six months of 2019. California remains one of the largest oil-producing states in the nation, despite its global reputation for climate leadership. 
The actions in Newsom's order trail behind the climate leadership exhibited by other states and nations — undermining California's reputation as a trailblazer for climate leadership, as he continues to permit extraction of some of the most carbon-intensive crude in the world.
The statement was endorsed by just about every climate activist group in the country, including the Environmental Defense Center, Greenpeace, the Center on Race, Poverty, and the Environment, the Center for Biological Diversity, 350.org, and Food and Water Action.
Newsom, and his predecessor who claimed to be a climate-change activist, have done almost nothing to stop fracking and fossil-fuel mining in the state, which is now (thanks to toxic fracking) one of the top oil-producing states in the country. (And the only one that has no oil-severance tax.)
Electric cars are a great step – if we can get to the point where electricity is generated from renewable sources. If you generate electricity by burning natural gas, then put that power in cars, its impact on climate change is a lot more limited.
The oil and gas industry remains a major player in California politics, funding campaigns and paying millions for Sacramento lobbyists. Newsom talks a great game – but until he can stand up to that industry, his statements are going to sound like more hypocrisy.