The Board of Supes will hear this week a modest-sounding resolution that has huge political implications – and has the Yimbys up in arms.
At issue is a state law that sets what's called the Regional Housing Needs Assessment for every county in California. The law, which is facilitated in the Bay Area by the Association of Bay Area Governments, sets goals for how much housing every community needs to authorize. Jurisdictions that fail to meet the standard can face a serious penalty: New housing proposals in non-compliant places will be exempt from local zoning laws.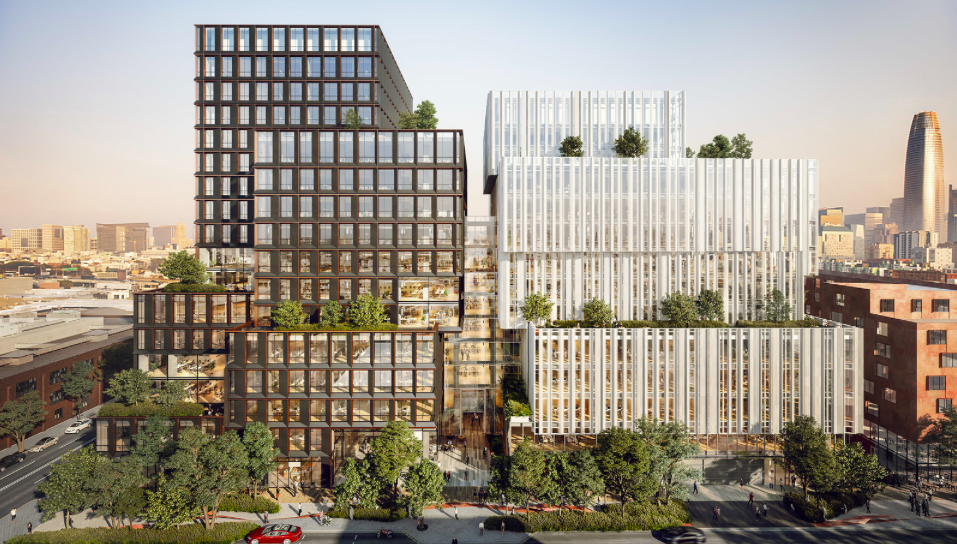 If you don't meet the RHNA goals, the state says, all new housing will be "be right," and must be approved.
The real issue is that the RHNA model assumes that the private market will make the housing crisis better, and that communities need to allow more market-rate development (with no recognition that putting luxury projects in low-income areas can lead to displacement).
The state's allocation for the Bay Area calls for 500,000 new homes over the next eight years. That accounts for the "unmet need" or many communities.
But San Francisco has not only met but exceeded its goals for high-end housing. The city has approved 140 percent of the RHNA goals for market-rate housing, and now has 70,800 units entitled.
The obstacle to building new luxury housing isn't the city's rules, zoning, or process; it's the capital markets that determine what will get financing.
And as the market for housing in SF is slowing – because a lot of people who can work from home are heading to the suburbs – that investment money is also slowing down.
But never mind reality: The state wants to set higher goals for market-rate housing in San Francisco, which are not only unlikely but potentially damaging.
As the resolution, by Sup. Gordon Mar, states:
In the upcoming RHNA process, there is a risk that San Francisco will have its above-moderate RHNA allocation absorb a disproportionate share of the overall regional determination increase resulting from historic regional under-performance, without considering San Francisco's over-performance; and an increase in San Francisco's above-moderate RHNA allocation could require ministerial by-right approval of above-moderate income housing if not enough permits are pulled to meet a sufficient share of its RHNA allocation by 2026, (which) would incentivize evictions, displacement, further regional segregation, and exacerbate racial disparities.
Mar wants ABAG to change its approach – to acknowledge that San Francisco is building plenty of housing for the rich, but not enough for anyone else:
"San Francisco urges ABAG to focus on unmet RHNA needs for housing affordable to low- and moderate-income residents experiencing cost burden and overcrowding in San Francisco and in the region, counteract the displacement of low- and moderate-income communities of color in core urban cities like San Francisco and Oakland, and prioritize the region's above-moderate RHNA allocation in high resource and high opportunity jurisdictions, and limit increases in above-moderate RHNA allocations to Bay Area cities with concentrations of Sensitive Communities.
San Francisco urges ABAG to consider past overperformance in the above-moderate income category, to the extent possible by State law, when assigning the 2022-2030 above-moderate RHNA allocations, so that jurisdictions that have historically provided more than their fair share of regional above-moderate housing development are less likely to be subject to required ministerial by-right approvals for above-moderate income housing."
The only public comment so far was at the full board meeting Sept. 1, when this item was on the agenda as an item for adoption without committee reference. At least a dozen speakers supported it – but the Yimbys were also out in force. They all argued what we have heard before – that San Francisco "has underbuilt housing" and "needs to build housing at all affordability levels."
Except that San Francisco doesn't build any housing at all these days. Private developers build housing. And for-profit developers only build housing that's far above what most San Franciscans can afford.
Oh, and San Francisco has already approved and entitled (which is all the city can do) far more market-rate housing that the city needs.
The supes agreed to continue the item and send it to the Government Audit and Oversight Committee, which will hear it Thursday/17 at 10am.
The full board is scheduled Tuesday/15 to hear an appeal of the Planning Department's ruling that a pair of houses can be built on top of a PG&E gas main – and issue that's been around for more than four years now.
The city first said the project needed no environmental review at all, then withdrew that, then said it did need review, then said it could go forward without a full environmental study.
The last time this came before the board, Sup. Hillary Ronen, who represents the district, asked that it be continued because "new information" had come to light.
This issue isn't a typical neighborhood concern over density, views, traffic, or displacement. It's about whether construction on the only place in the city where a high-pressure gas main isn't covered by a street can be done safely.
The pipeline runs under Folsom Street, but the street doesn't continue over Bernal Hill, so on this site, which is now open space and a community garden, the pipe is just buried under the soil.
The pipeline is more than 50 years old. PG&E doesn't have a great record with pipeline maintenance.
That hearing – if it goes forward – would start sometime after 3pm.