The Homelessness Oversight Commission held a hearing on evictions, among other things, Thursday and it was a clear reminder of why the city needs this commission and how important a role it can play.
When the measure to create the commission was on the ballot in November, 2022, Mayor London Breed opposed it, saying it wouldn't increase accountability.
And while activists worried that the plan would still give the mayor a majority on the seven-member panel, the hearing demonstrated why even an imperfect commission at least gives the public a chance to weigh in on one of the city's most critical issues and gives advocates a platform to demand changes.
The hearing also demonstrated the limits of what the commission, at this point, is willing to do.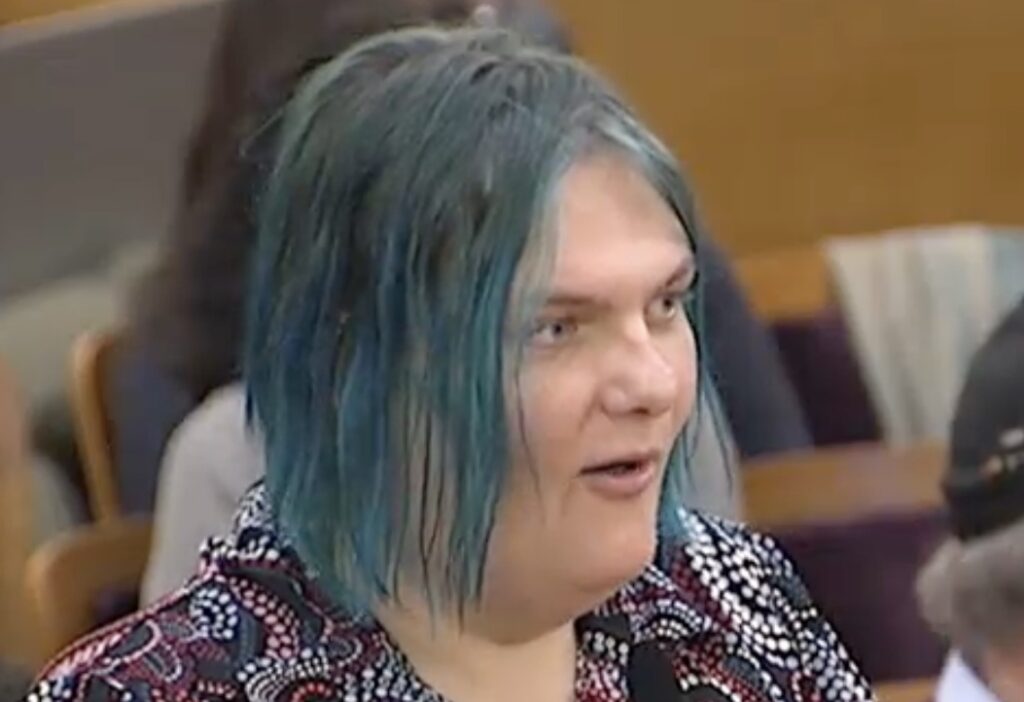 The issue at hand: Supportive Housing operators who have contracts with the city are evicting significant numbers of residents, generally driving them back to the streets. In fact, Commissioner Christin Evans said at the hearing, 25 percent of the evictions citywide in past years have been from 75 SRO hotels managed under city contract.
In essence, the city is paying to evict vulnerable residents, sending them back into homelessness—and the city is also paying to defend them from eviction.
"Many of these evictions could have been avoided," Evans said.
A series of SRO tenants, some living in supportive housing, came forward to testify to the problems they face. Jordan Davis, who lives in an SRO managed by the Tenderloin Housing Clinic, said they can't pay rent with a personal check or an electronic transfer; it has to be a bank money order.
"They said that stains from my blue hair dye in the bathtub was a fire hazard," Davis noted. (I could find only one instance of an allegation that hair dye caused a fire, and it's no longer online.)
Evans asked why folks from THC were even in their room. Davis said the agency does monthly "habitability inspections," which "they use that as an excuse to ding people. It makes me feel horrible, like I am on eggshells."
Some tenants are getting eviction notices because they have friends who visit. Some are dealing with serious physical and mental health issues.
Ora Prochovnick, litigation director at the Eviction Defense Collaborative, said some tenants get an eviction notice, and, because of the same mental-health issues that lead them to become homeless, don't respond in time, and get a court order against them by default.
An eviction on your record makes it almost impossible to find housing in the private market; it's like applying for a job when you have a criminal record.
"This can all be avoided," Prochovnick said.
In fact, the tenants have called for a series of changes that would, among other things, require mandatory arbitration before a city-funded landlord files eviction papers, and would mandate that the landlord inform the tenant of their right to legal counsel.
Prochovnick also said that the lawyers for the landlords (again, paid for by the city) should agree to withdraw any default judgment for a tenant who didn't understand the situation or lacked the advice of counsel.
These all seem like pretty reasonable suggestions. In fact, three of the commission members, Evans, Joaquin Guerrero, and Monica Albright, said agreed with the approach.
"I see you, I hear you, and what you are experiencing is unacceptable," Guerrero said.
Then came the problems.
Albright asked the city attorney and the director of the department, Shireen McSpadden, how the commission should move forward to address the problems.
McSpadden said only that "we are interested in being part of the discussions." She said—and this is one of the larger issues here—that HSH has contracts with a wide range of organizations, that do the actual housing work, "and we are not part of the lease agreements."
So the city is spending money to house people, but the nonprofits that get that money aren't required to follow any specific policies on evictions.
"Our power and authority is limited in certain aspects," Albright said.
Yes: But HSH controls the money that goes to the providers, and there's no reason why the contracts that the city issues can't include provisions like a mandatory arbitration hearing before an eviction.
If this were, for example, the Police Commission, the members could vote to make that an official policy. It's not that complicated.
Instead, the tenants are in a bit of limbo. The chair, Jonathan Butler, thanked the tenants for coming forward, and said they commission was open to listing, and that that should come back.
All of this is good.
But at a certain point, good will and listening isn't enough. This takes a policy change. And it appears the commission doesn't have, or doesn't want to take, the authority to demand that change.