David James is the kind of calm-voiced, knowledgeable person you could talk to forever, especially about music—besides his job at Amoeba Records, he handled guitar and vocals for the excellent Afrofunk Experience band, has played with Michael Franti's Spearhead and the Coup, and composes for his more experimental David James' GPS outfit, which includes such storied names as Lisa Mezzacappa, Beth Custer, Alan Williams, John Hanes, Keith Lawrence, Ela Polak, and more. And as he speaks to me over the phone about his latest project, "Mission Rebel No. 1: Looking for Rev. Jesse James" (with David James' GPS, Fri/22, 8pm, Brava Theater, SF.) you can tell he's immersed himself in something very meaningful to him.
That's because Rev. Jesse James—who founded radical community activist youth group Mission Rebels in 1965—was his father, and has an incredible story rooted in untold San Francisco history. For the past several years, James has been on a mission to capture his father's life and work, and his efforts to research them, in a musical performance that captures the Rev. James' complexity and the turbulent times he lived through. "My father as a very influential figure, specifically in the Mission, but I wasn't really part of that," James said. "A couple years after he founded Mission Rebels, and that organization began to flourish, he and my mother split up, and she moved us to Oakland. So I didn't really experience it."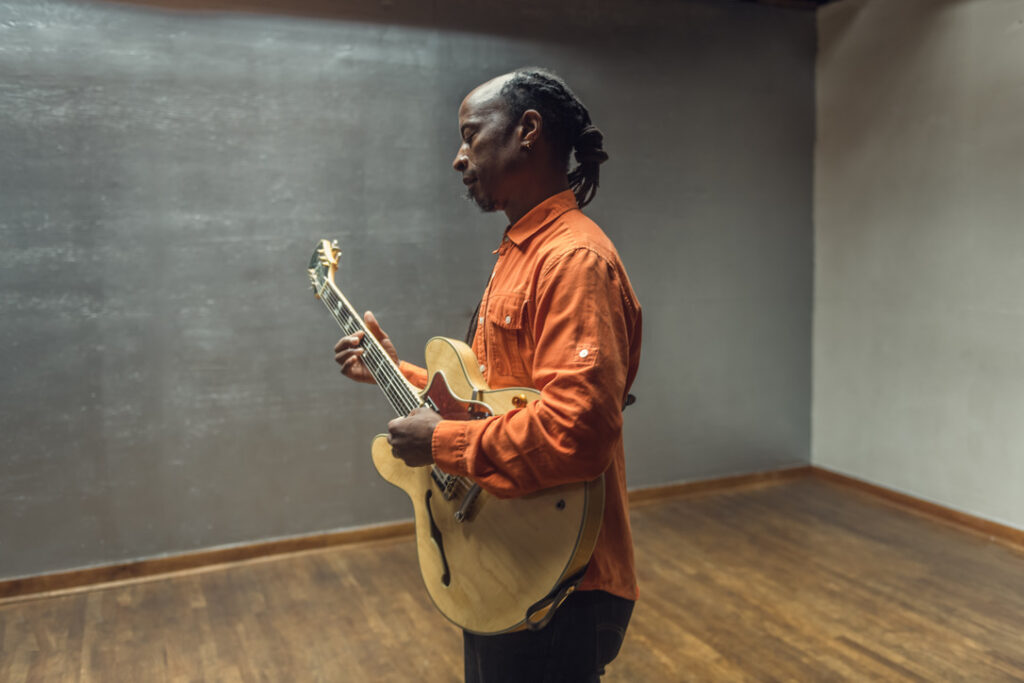 Rev. James had moved here from New York, where he had previously spent several years incarcerated, and battled drug and alcohol addiction (something he eventually succumbed to after his Mission Rebels period). After cleaning up, the Rev. made a fresh start in San Francisco, launching what became an incredibly important organization in the '60s and '70s for mostly Black and Latino Mission youth to connect, learn together, party, and rise up against redevelopment plans and institutional racism in education and economic opportunities. It was these achievements, and the waning knowledge of them, that inspired James to dig into the past and resurrect the Rev.'s work in musical form.
"There was so much the Mission Rebels accomplished: getting what we now call 'at-risk' youth involved in their community and doing their own organizing and programming, empowering the neighborhood to determine its own destiny. Many young people from Mission Rebels went on to start their own community organizations like Horizons Unlimited or get involved in Mission Neighborhood Health Centers," James said.
"There will be a Q&A after the show, and I'm hoping there will be people in the audience who will have personal experiences of that time to share."
Although "Mission Rebels" uses found footage, audio clips, photographs, and newsprint about this "groovy rebellion" alongside music and occasional narration to tell his father's story, James isn't calling it a multimedia experience exactly. "I don't know what to call it really," he said with a laugh. "It's not exactly a song cycle, though it generally moves in a chronological narrative arc.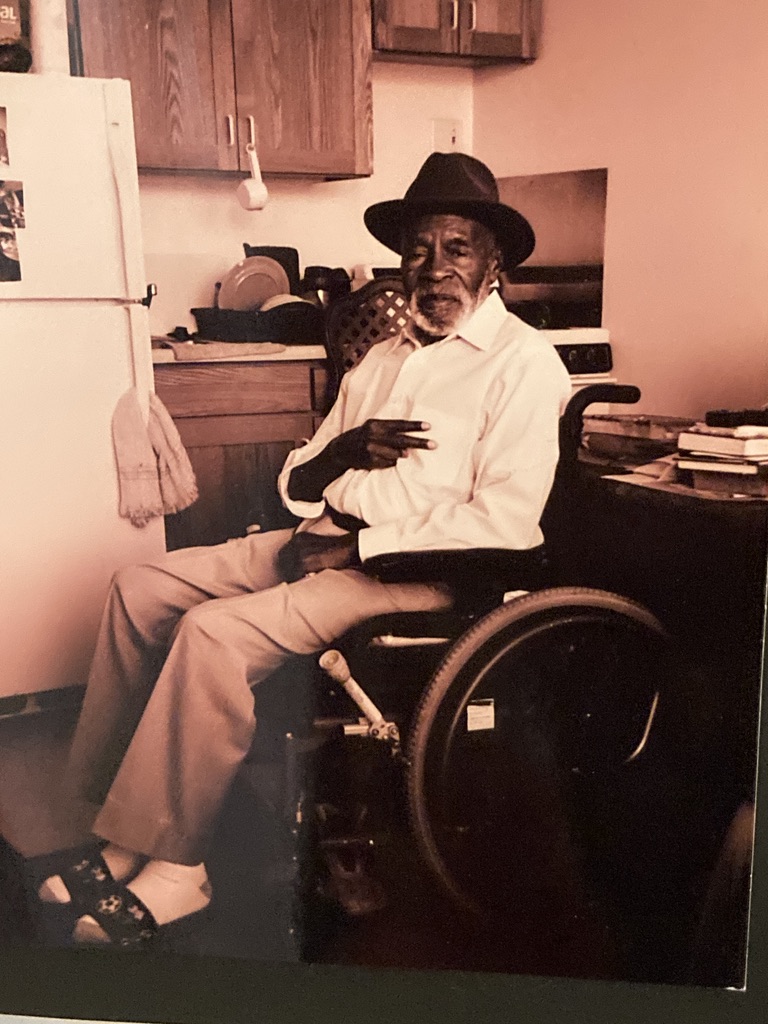 "In my mind, it is primarily a work of music with some visual elements. It's an experiment, something new for me, that I credit my collaborators for giving me the courage to step out with," said James. "I'm trying to capture the texture of the times, specific to this this person's life. The music has a real breadth. I've been involved in all kinds of music, and worked in record stores all my life, and so this may reflect that. There's stuff that's funkier, there's classical music influences, you might think of jazz during some featured moments for soloing, and there's some soulful singing. Rock guitar moments, too, since I'm a guitarist."
James got the inkling of working on "Mission Rebel" five years ago, "probably inspired by seeing people I know in music start to tackle lower thematic works." When the pandemic came, and he found himself suddenly with a lot of time on his hands like many others, he figured, "Now's a good time to think more about this. I needed something to do anyway. I got a grant to support composing and developing, was able to pay people to spend time with me on it, and dug into the research."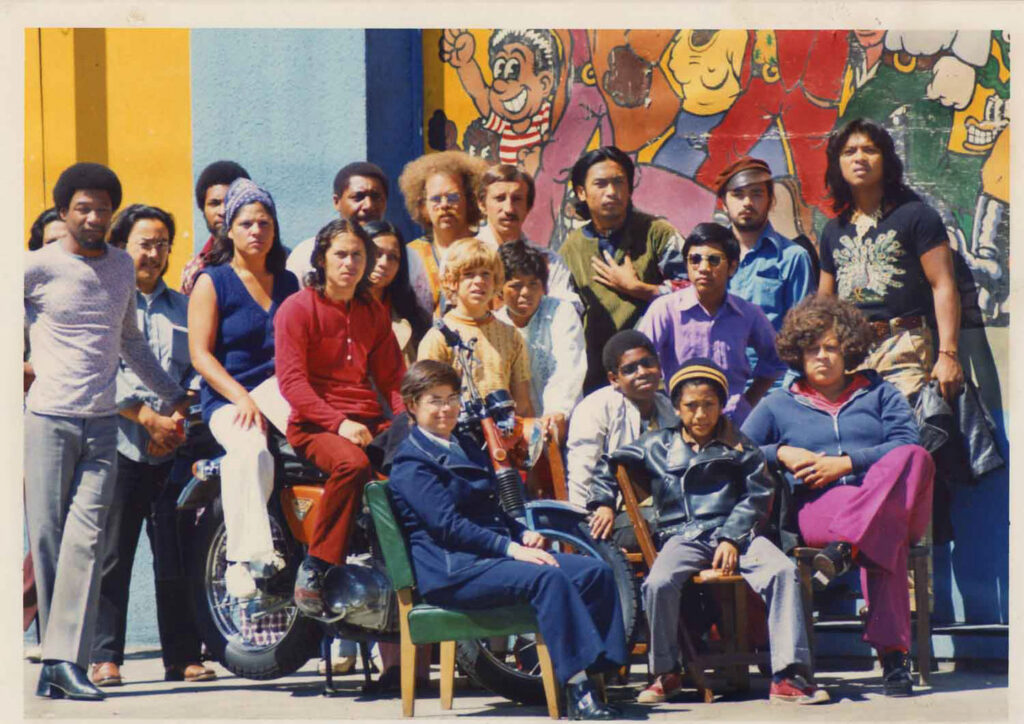 Much of that research he credits to the San Francisco Public Library, with its online collection of newspaper articles from the likes of the Examiner and local radio programs from the time. That helped fill in his father's story, but also helped his composition process. "I stumbled on an interview with my father online about how the Mission Rebels was formed. I transcribed a section and then improvised around singing that transcription. Not every song in the show has lyrics, but many of those that do are transcribed from interviews, new accounts, headlines.
"I sent our ensemble members each one headline and asked them to improvise singing it—don't think about it, just sing what comes out and record it. It was a great exercise, and some of what resulted made it in."
Why, besides discovering a buried part of his personal history, does James think it's important to tell the Rev. Jesse James' story now? "I don't know if it's of particular importance right now. But when George Floyd was killed, in the face of the protests some quarters tried to minimize his murder by pointing out aspects of his past.
"Everybody has made mistakes, some have paid more harsh punishment than others. For my father, even within this life that has a lot of harsh elements—trauma received and given, addictions and incarcerations—that person is still a person, and as such still has capacity, creativity, and ability, if they are able to access it, to help others create things of beauty, aid, and edification."
MISSION REBELS Fri/22, 8pm, Brava Theatre, SF. More info here. Sun/24, 2pm-4pm, Mitchell Park Community Center, Palo Alto. More info here.