The worse abuse of of a rent-law loophole that we've ever seen is creating a furor among neighbors — and a citywide discussion of yet another eviction strategy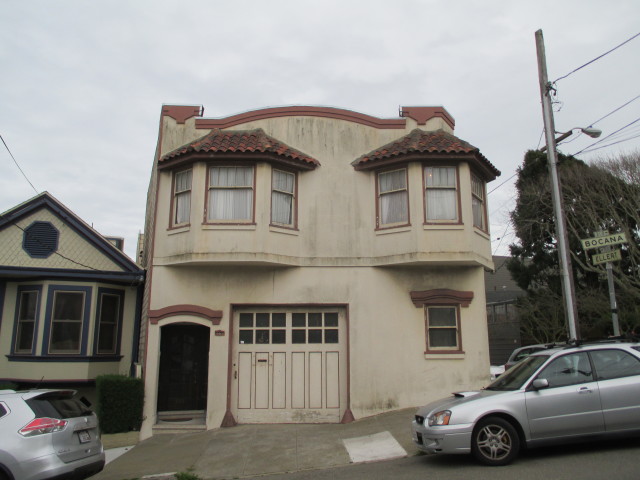 By Tim Redmond
That bizarre rent hike in my neighborhood has become a social-media phenom, which shows a how just about everyone in San Francisco is talking about, and horrified by, the lengths to which landlords will go to get rid of rent-controlled tenants.
After Deborah Follingstad posted her story on Facebook, both the Chron and Curbed picked it up. It quickly went viral.
The landlord, Nadia Lama, isn't saying anything – although she did say on Facebook that "I know my friends know the truth and I pray greedy is a word that never has and NEVER will apply to me."
She can pray all she wants, but it's too late: This is one of the most disgraceful examples of eviction-by-rent-hike that I've ever seen in this city. And tenant anger at this sort of behavior is going to come down on this landlord in a way I don't think she ever expected.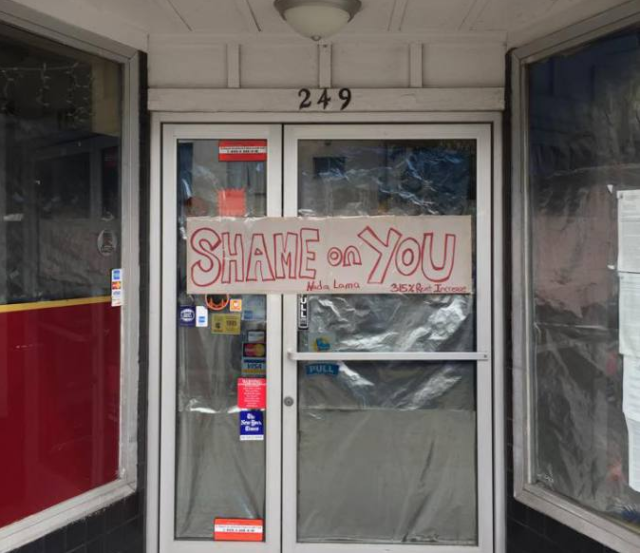 See, this is happening in a neighborhood where everyone knows everyone else. We're not talking about an absentee speculator here; these are neighbors evicting neighbors.
"I was shocked," Follingstad told me. "We've always gotten along. Nadia was over a couple of days ago. I had no idea."
The Lama family, which owns a lot of property in Bernal Heights, used to operate a corner store, where I saw owner Antoinette Lama, Nadia's older sister, almost every day. My son worked at the store when they needed help stocking shelves. We were all sad when the place shut down. Antoinette's kids tend bar at the 3300 Club, which I have been known to frequent.
The patriarch, Chuck Lama, was, as far as I knew, a fairly decent old-school landlord – he slowly bought up property, collected the rent, and that was about it. But he died about a year and a half ago, and the property went to his kids in a family trust.
In this case, the trust shifted the house recently to Nadia. Who has created a mess.
The place is listed on city records as a single-family residence. At some point, many years ago, someone created an in-law unit in the basement. I have looked through all the City Planning Records I can find, and there is no indication that anyone got any permits to do that work.
So it apparently wasn't a legal in-law. In-laws are fine with me – they often provide affordable housing, and the city ought to make it easier to build and operate them. But to do it legally you have to get permits.
The Rent Board doesn't care about that – if it's a second unit, then the building is a two-unit place and comes under rent control. Rent regulators aren't interested in whether the second unit is legal or not.
On the other hand, if you want to turn a two-unit building into a single-family home, you need all kinds of permission, and it's hard to get.
It's also hard to evict a tenant who has done nothing wrong, pays the rent on time, and has kept the place up. The Ellis Act mandates relocation fees – and would prevent the owner from re-renting at a higher rate.
But if an illegal in-law is removed (again, I can find no permits for that work), then Lama argues it's just back to what the city always thought it was – a single-family home. Not under rent control. And the tenant can't be evicted – but the rent can be jacked up so high that she can't possibly pay it. That's what's going on here.
I'm not a lawyer, but I could argue that under the spirit of the rent-control law, if the place was a two-unit building for at least 25 years, it can't suddenly become a one-unit building. People who know the law better than me are less encouraged by that argument. Still: How you can just do this and get away with it?
Meanwhile, I wonder what Nadia Lama intends to do with the place. Realtors I've spoken to say the place is worth more money if it's vacant. That way a new owner won't have to go through the hassle (and possibly guilt) of doing what would be a perfectly legal eviction.
But by taking this route, she's created a firestorm that has put the place on the citywide map – and with a lively and effective tenant movement in the city, the current residents will get immense support. Sups. David Campos and John Avalos are already looking into the permit situation. A new owner moving into a close-knit community where everyone know everyone will have to accept living in a place cleared by an ugly, contested eviction.
And it's shed new light on a tactic that landlords can use — and might lead to new legislation to close the loophole. I know that Campos is already talking about it.
So this rent-hike eviction sounds like greed to me. There's really no other way to explain it.