From flamenco fireworks and a 40-part motet to Addams Family Values and a very human Kindness…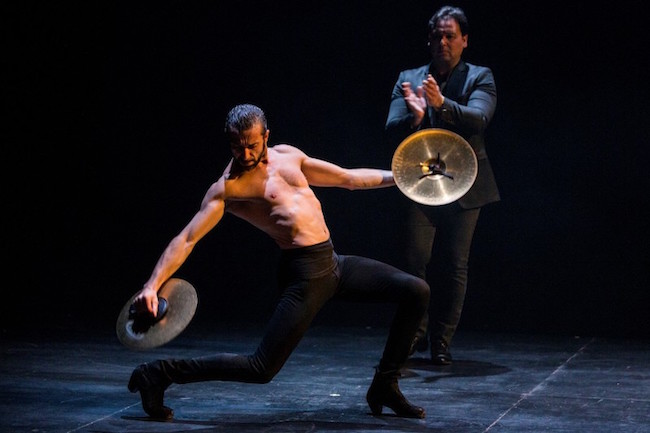 By Marke B. 
>>> THEATRE FLAMENCO'S AD LIBITUM: OR HOW I FREED MYSELF FROM MY CHAINS I absolutely adore flamenco, the ancient dramatic dancing tradition of Spain. (You bet I've spent time in the late-night bars of Seville, and there's a Peskin-high stack of flamenco guitar records next to my turntable). Luckily, San Francisco is a hotbed of flamenco companies — and surely one of the best, here and nationally, is Carola Zertuche's Theatre Flamenco.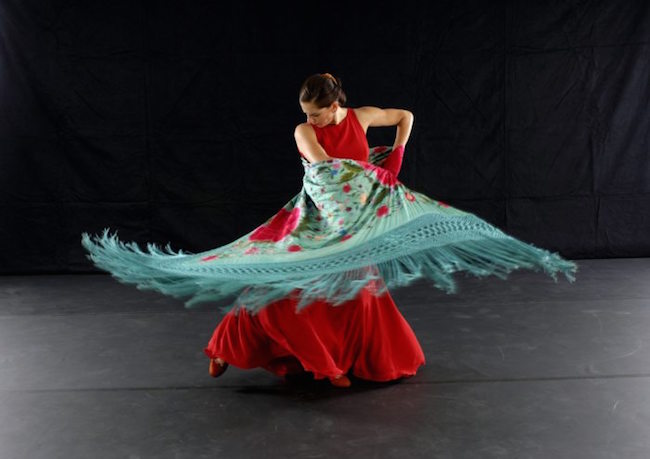 This year's big show, "Ad Libitum" promises to as eye-popping and foot-stomping as ever: Spanish flamenco superstar Andrés Marín shoots passionate sparks with Zertuche and guest dancer Cristina Hall. As always, the live music is integral, with singer José Valencia, guitarist Salvador Gutiérrez and percusionist Daniel Suarez as special guests. An incredible weekend of sound and movement. Fri/20-Sun/22, Cowell Theatre, Fort Mason, SF. Tickets and more info here.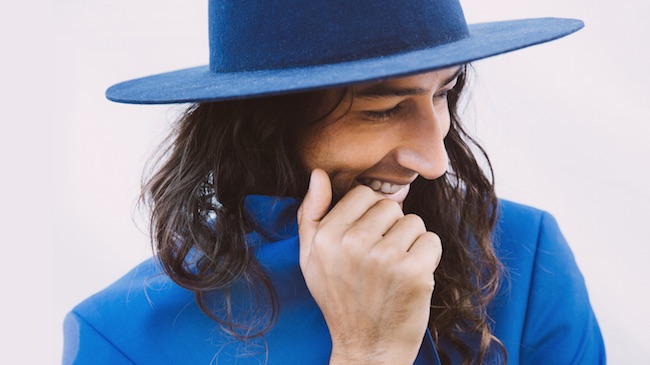 >>> KINDNESS Especially as we approach Thanksgiving, I think we could all do with a little Kindness. And that's just what that infamous, often pantsless lovefest called the Lights Down Low party has in store this Saturday, in a benefit for the LGBT Center.
The British indie-pop singer and (awesome) dancer — who pulls no punches when it comes to homophobia, racism, cultural appropriation, and general bs —  is zooming in for a special DJ set to get everybody hopping and grabbing their wide-brim hats with glee. This is where to work  off your pre-turkey. Sat/21, 10pm, $15. Monarch, SF. Tickets and more info here.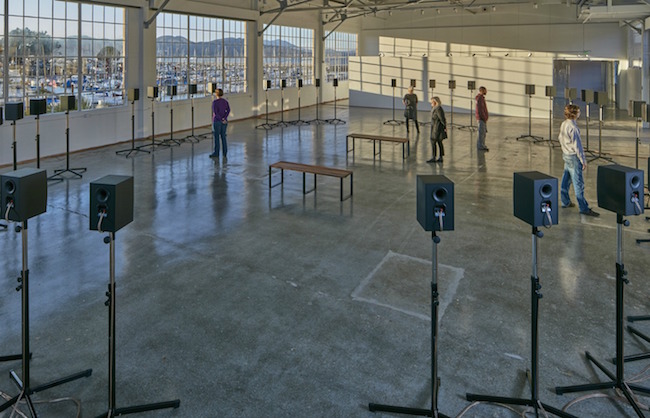 >>> THE FORTY-PART MOTET The idea is so simple it's genius — although it couldn't happen without up-to-the-minute technology. And the effect? Pure marvel. When I saw/heard Janet Cardiff's sound installation at the Cloisters in Manhattan a couple years ago, the tears streamed down my face (and everybody else's). Cardiff takes 40-part choral performance of English composer Thomas Tallis's 16th-century composition "Spem in Alium" sung by the Salisbury Cathedral Choir, and turns it into a spatio-acoustic, techno-mystical experience.
How? She arranges 40 sleek speakers around a space, and each speaker sounds a single voice from the 40. This not only gives you a surround-sound effect (each part comes into focus as you walk closer) but also, with the speakers set at person-high heights, gives an eerie feeling of standing face-to-face with a warm, human choral member — except, of course, you're actually face-to-face with a cold, lifeless piece of beautiful technology. Questions of human projection, the psychology of technological interface, and the historical construction of personhood through art arise. But in the end the whole thing is just so damn gorgeous. At Fort Mason daily starting Fri/20 through January 18. Tickets are free but advance reservations are highly recommended. Tickets and more info here.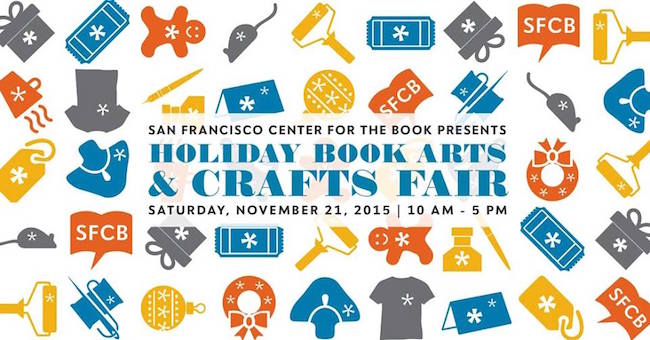 >>> SAN FRANCISCO CENTER FOR THE BOOK HOLIDAY FAIR "A rich assortment of functional and decorative crafts that are perfect for gift giving, and a spectcular variety of letterpress books, handbound journals, unique artists books, zines, calendars, holiday cards [including from my fave SF letterpress!], gift tags and wrapping paper, as well as paper arts, original prints, ornaments, jewelry, textiles and other delightful crafty surprises." All from local artists. Plus there's cool Center for the Book Steamroller prints — made with a real steamroller! I am doing all my shopping here. Sat/21, 10am-5pm, free. More info here.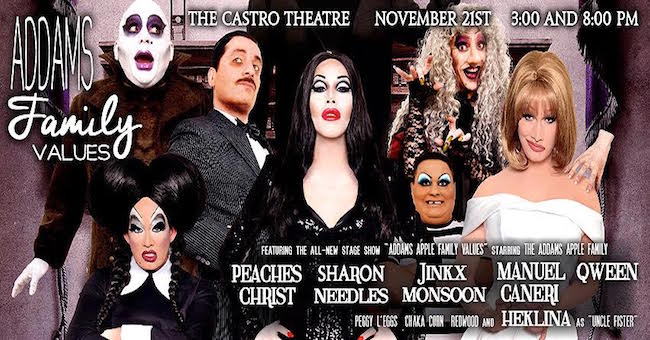 >>> PEACHES CHRIST'S ADDAMS FAMILY VALUES Our very own scream queen Peaches Christ is up to another one of her spectacular theatricals again, putting on a drag version of eternal holiday classic Addams Family Values.
Drag superstars Sharon Needles, Jinx Monsoon, and many, many more camp it up with live singing and acting, plus all kinds of mysterious and spooky and all-together kooky, ooky shenanigans. Plus they're screening the movie! Sat/21, 3pm and 8pm, $32. Castro Theatre, SF. Tickets and more info here.