JANUARY 14, 2016 — This past Wednesday a who's who of fresh-faced politicos packed into the Women's Building for the consummate game of inside baseball that was the San Francisco Young Democrats board election. Usually the (unbelievably boring to 99.95% of the world) process of determining who sits on the boards of the city's 35 chartered democratic clubs would be lucky to draw out a couple dozen people. On Wednesday night, however, nearly 300 formally dressed under-40-somethings waited in a line that snaked down a full flight of stairs to cast their ballot for five board leadership positions. Is there anything that bowtie clad San Franciscan's won't wait in line for?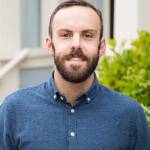 The reason for the gigantic turnout was a heated election that pitted a "City Unity" slate headed up by existing SFYD Prez Diane Le against a "Young Bold and Blue" slate which featured mostly new faces to the organization. The subplot here is that there were strong whispers that the YB&B slate was organized to usher in leadership that would have brought SFYD further to the right – especially on housing issues. It's worth nothing that this is saying something because SFYD tends to be a bit more moderate as is, though apparently still a little too 'San Francisco liberal' for some folks.
When you added an SFBARF push on behalf of the more conservative YB&B slate, and the expected response from housing activists for City Unity, you ended up with everybody who was anybody jammed into a steamy upstairs room awkwardly avoiding eye contact with their rival faction. In a repeat of what happened when SFBARF attempted a coup of the local Sierra Club late last year, the takeover was unsuccessful and the City Unity slate won all five board slots.
Every position but Pope is going to be on the ballot in 2016, so this has to be viewed as a victory for progressives who have a lot at stake this November and who were organizing along with some more moderate politicos to help get the City Unity slate elected. SFYD's endorsements are important and they can certainly move the needle in close races. That said, in addition to voting in the City Unity slate the assembled SFYD members also gave their nod to Scott Wiener over Jane Kim in the State Senate race — so it may be a little early for us to pat ourselves on the back.
You wouldn't know it if you heard me maiming a simple sentence but Spanish was my first language. My Dad was a high school Spanish teacher who was born to Spanish speaking immigrants and my Mom learned to speak Spanish to serve her patients as a public health nurse in Southern California so me being fluent was enough of a priority that they decided English could wait. Unfortunately, I was as stubborn as a child as I am now and managed to undo all that solid parenting when I came home from pre-school and declared I didn't want to speak Spanish since none of my friends at school did.
This year I'm doing something about it. I just enrolled in Conversational Spanish at City College and am bound and determined to join everyone else in my family in dinner table conversations by Christmas.
Now, I'm not telling you this solely to pat myself on the back. I'm telling you this to remind you that there are hundreds and hundreds of classes at City College that you could be using to better yourself today. The Spring semester starts next week and you can join me on Wednesday nights for some Spanish or take a class in literally anything that interests you. The most important thing you can do to save City College is take a class so join me and do so today. Applying is easy (it takes 20 mins) and classes are under $50 per unit. ¡Vámonos!
A familiar face in San Francisco labor and progressive circles made the big time this past week. Gus Feldman, an organizer for the California Nurses Association, made it to the front page and homepage of the New York Times, when his photo was snapped during a hug with Bernie Sanders.
Feldman, who is in Iowa until the caucuses helping to stoke the flames of the Bern, said that at the moment the photo was taken he told Bernie that he was born in Burlington while he was mayor. Sanders' response?
"Geez, you're making me feel old."
MOVIE TIME
I was so inspired after watching the Golden Globes last Sunday evening that I immediately bought tickets to a late night showing of the movie that won pretty much everything – Revenant. Plus, Tom Hardy is a top 10 babe on my list so I'd pay to watch him watch paint dry.
The film was, as you've no doubt heard, intense. The bear scene alone will be enough to keep me out of the woods until the later half of 2016. Leo did an amazing job given that he pretty much just flopped around in agony for two hours of the film and got an Oscar nomination for it. That said, I have to say the real stars of the film were the stunning shots of the Canadian Rockies and Tom Hardy for being so nasty and despicable that I didn't even realize it was him. I went through almost the entire movie wondering where that angel faced man was before I realized he was the ugly inside and out villain of the whole thing.