In a statement released this morning Supervisor Jane Kim joined the Frisco 5 – Maria Cristina Gutierrez, Edwin Lindo, Sellassie Blackwell, Ilyach Sato and Ike Pinkston who were on a hunger strike for 17 days – and community's demand for a new police chief. Shortly after Kim's statement, Supervisor David Campos, John Avalos and Eric Mar also joined in to demand that San Francisco Police Chief Gregory P Suhr step down.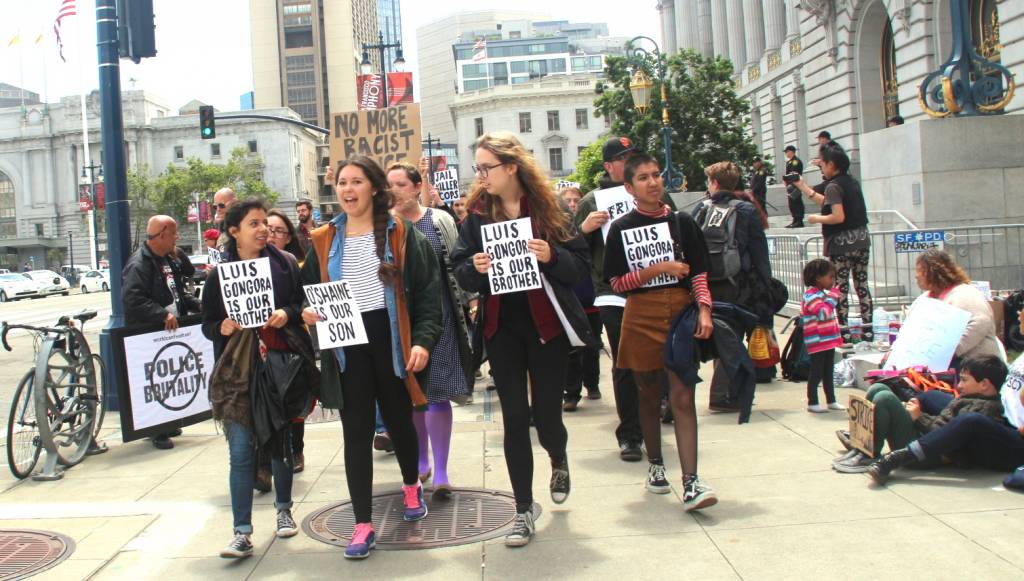 Kim reiterated that systemic issues within the police force needed to be addressed. In her statement, issued on Wednesday Kim made clear her stance on demands for San Francisco Police Chief Gregory P Suhr to resign, "Chief Greg Suhr has served San Francisco for over 30 years and we should thank him for that service. But even he must acknowledge that leading a culture shift in that department would be easier and faster if there was new leadership there. It is time to launch a search for a new chief who can implement fundamental reform."
We spoke to Kim this afternoon, and she said that "Out of respect for the Mayor, I gave him a chance to speak to the public. The blue-ribbon task force report came out the same day, outlining deficiencies at every level of the department. There are very serious reforms needed, and it would be very difficult for Suhr to lead those reforms."
She said the city should begin the search for a new chief immediately. "The Police Department needs a leader, now."
Kim noted how quickly the MTA moved to dismiss a bus driver who made racist comments. When the SFPD first learned of racist text messages between officers "They sat on it for a year," she said. "I don't understand why we can't get the kind of quick action we got from MTA". 
Supervisor David Campos and John Avalos have also called for the removal of Police Chief Suhr.
John Avalos said he feels that he can no longer trust the police chief to move forward with reforms.
"After public unrest and the revelations of last week, I don't have a lot of confidence in Chief Suhr's ability and commitment to implement the substantive reforms that are needed in the police department," Avalos said, while paving the way for future steps. "The city should be in search mode for a new chief especially with the rumor that the chief will resign once his pension can be passed on to his partner. The city shouldn't be caught flatfooted."
Eric Mar, supervisor for District 1, joined his colleagues in calling for a new police chief "I joined my Colleagues Jane Kim, John Avalos and David Campos in calling for a national search for a new police chief who can address the breakdown in trust with communities and to systematically address the issues of institutionalized bigotry and racism within the department," he said. Mar also said he feels that the blue-ribbon task force finding was the last straw.
 "The Frisco 5 and thousands of people that have raised their voices and the recent texting scandal along with other issues have really put pressure on the mayor and the board to take action now, so I am in agreement with the movement that we need to change the culture of the police department," he said.
Mar said he believes that new leadership means a national search for a new police chief. "A national search means finding somebody, probably an outsider, who can understand not only San Francisco but also how nationally other police departments are addressing the issues of institutionalized bigotry and racism within."
This is a developing story and we will keep updating it.