San Francisco Superior Court Judge Judge Samuel Feng decided today that the defendant in the Kate Steinle killing could finally be called by his real name.
Although he's been charged in the case as Juan Francisco Lopez Sanchez, the federal, state, and local authorities have known that he was born Jose Ines Garcia Zarate. It's not at all clear why they have used an alias instead of his actual name.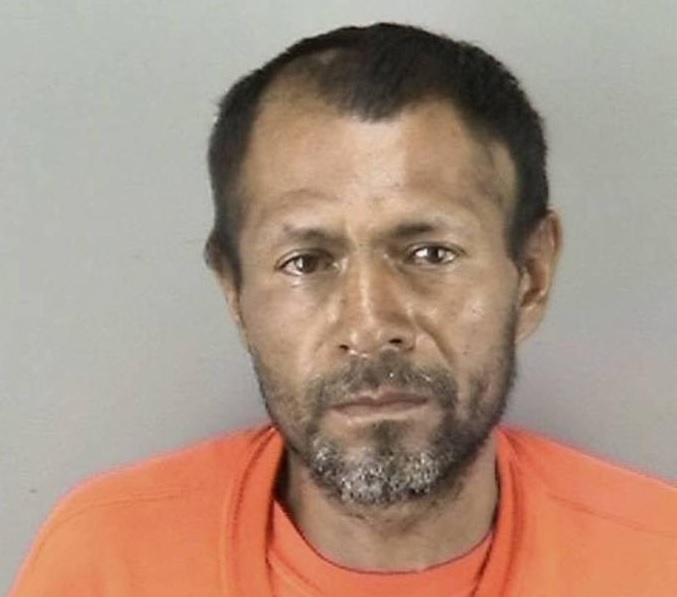 That minor but significant detail is just one sign of how much of what the news media has been reporting and the public has come to believe about this case turns out not to be true.
The narrative that everyone from Fox News commentators to the president of the United States has been pushing has Garcia Zarate illegally crossing the border, getting released improperly from SF County Jail, and killing a young woman — as if he were a violent murderer who should never have been in the US, much less on the streets.
But there's another side to the story, which will start to emerge as the trial goes forward.
The courtroom was relatively quiet for the early hearings, but I suspect it will be packed with news media when the judge impanels a jury and testimony starts. Feng has been very friendly to the news media, and will allow video and still cameras in the courtroom. What happens in the next few weeks, and the way it's portrayed, will affect the national debate on immigration. In other words, this is more than a local criminal trial; it's national news, and I fear the major outlets will continue to use it as a case study in anti-immigrant madness.
So let's take a second before the trial begins to take a look at what we know about the case — and what we thought we knew, and what we still don't know. It's revealing.
For starters, there's no evidence that Garcia Zarate has a history of violence. There's no evidence that that he'd ever owned, or even fired a gun before the tragic 2015 incident on Pier 14.
From what has come out in advance of the trial, we know that a federal agent, from the Bureau of Land Management, left a loaded SIG Sauer pistol — a military-grade weapon with a hair trigger — in a backpack in his car. A round was in the chamber. The slightest touch to the trigger, or even an accidental drop, could set it off.
Somebody broke into the car and stole the backpack. There's no evidence that this was Garcia Zarate — in fact, even the prosecution isn't arguing that he had anything to do with the theft.
We don't know what the thief, who had in hand a loaded weapon, did with the gun. All we know is that at some point, whoever stole the gun ditched it, wrapped in what might have been a T-Shirt, and left it on a bench on the waterfront.
Back to Garcia Zarate.
Since the federal government years ago started imposing long prison sentences for multiple immigration offenses — and he had a very minor drug offense on his record — he has spent more than 18 years in federal custody.
But he has never been convicted of a violent crime.
Picture this: Garcia Zarate is released from federal prison. He is driven to San Francisco, because there's an ancient warrant out for a really tiny drug arrest long ago. He's booked into county jail — and within a day or two, the district attorney, no surprise, decides that the case is too old and minor to pursue.
So those charges are dropped — and because the feds never bothered to get a warrant to have him turned back over for deportation, the sheriff, following long-established policy, releases him.
Garcia Zarate has no money and no place to live, so he winds up homeless, and is sitting by the waterfront when he stumbles onto the gun — still loaded, wrapped, according to some accounts, in what might have been a T-shirt.
There is no evidence, and no reason to believe, that Garcia Zarate pointed the gun at Steinle or had any intention of harming her or anyone else. But the weapon discharged — we still don't know why or how — and the bullet ricocheted off some concrete and killed the 32-year-old woman.
This is a horrible tragedy. But it's not a case of a murderous immigrant crossing the border to kill people.
A border wall might not have stopped Garcia Zarate from entering the country (these walls never work). A rule mandating that the sheriff turn him over to the feds might have kept him off the waterfront — but the gun still would have been there, and the potential for serious harm would not have changed. 
On the other hand, a policy preventing federal agents from leaving loaded weapons unsecured in their cars would absolutely have prevented the death of Kate Steinle. 
This is the narrative that Fox News and the Trumpians will refuse to acknowledge as the trial commences. But it's the truth, and it's up to the responsible news media to report it.