PARTY RADAR Just as we had sighed some relief upon hearing that Elbo Room's lease had been extended for another year of course there was bad news waiting to leap out at us like a bachelorette screeching "Thats so random!" at a gay bar. 
This week, beloved scruffy watering hole Lucky 13, which was already on the chopping block, got closer to feeling the sting of the luxury-condo blade when its property was officially placed on the market at $10 million dollars and its demolition plans were approved this week. 
And then came news that the city's oldest gay bar, The Gangway, scene of queer debauchery and hope for more than 50 years (and a bar for more than 100) was being sold to the owner of the proudly trashy and quite icky Kozy Kar bar (itself the site of former gay bar N'Touch) to become a "kung fu laundromat." Oof.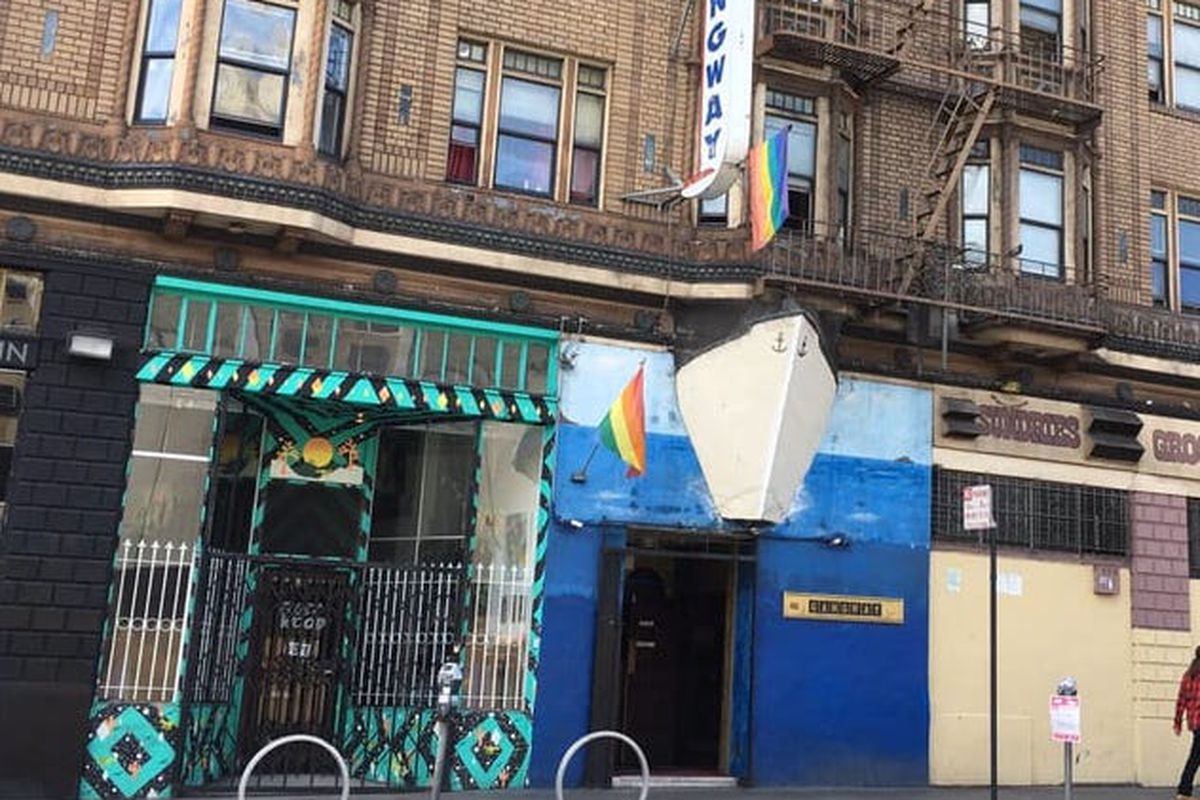 Is there hope for the Gangway now? To save it either through political will, like the Eagle, and/or or community support, like the Stud? (Full disclosure: I'm a Stud Collective member.) Well, everything is still in the transition stage, and although Supervisor Jane Kim has yet to issue a statement, word from her office is that there is "grave concern."
The Gangway signaled that it want a buyer for awhile, but no one from the gay community ponied up. Losing a historical queer Tenderloin watering hole — just as the neighborhood is inaugurating a transgender cultural district — is tragic. (Everyone run to Aunt Charlie's and the Cinch and drink, now!) Let's hope the boozy, cozy Gangway keeps (unsteadily) walking the planks. 
THIS LOOKS RAD Kid Koala, pre-eminent turntablist, composer, and musical inventor, brings us new show Nufonia Must Fall: "a revolutionary multi-disciplinary performance that mixes live Puppet Theater and video projection with an ensemble of strings, piano, and electronic instruments." Through the weekend at SFJAZZ. Thu/10-Sun/13, $25-$55. SFJAZZ. Tickets and more info here. 
> Need a car to get there? Rent one in your neighborhood on Getaround. Sign up today, and enjoy $50 off your first trip: http://get.co/48h. [Sponsored]
FRIDAY, AUGUST 11
MASSIVE SOUND INTERNATIONAL The Bay Area reggae/dancehall powerhouse's Robert Rankin' and Spliff Skankin' drop into the heavy, heavy Dub Mission party for some deep shenanigans. Fri/11, 10pm-2am, $7-$8. Elbo Room, SF. Tickets and more info here. 
JAMES MURPHY The teddy-bear guru of earnest musical irony takes a break from reviving his LCD Soundsystem outfit for a DJ set thats sure to ring your deep-cut indie-techno-disco bells. Fri/11, 9:30pm-3:30am, $20-$30. Public Works, SF. Tickets and more info here. 
VIVVY'S GRAND OPENING Mindfuck drag at its best and mindfuckingest. Every month, Vivvy comes up with something spectacular, be it two drag shows happening simultaneously, a 45-minute journey through a dystopian space colony, a very weird Cats, or a dozen drag queens interpreting the same song. Plus, all-night dancing. Fri/11, 10pm-4am, $10. The Stud, SF. More info here. 
TRIBUTE TO THE JACKA A seminal Bay hip-hop presence, gone too soon, with Paul Wall, Cormega, Husalah, Andre Nickatina, Mistah Fab, J Stalin, Philthy Rich, Keak Da Sneak, FEDX, Rydah J Kylde, AP.9, Laroo, Dru Down, Ampichino, Traxamillion, Lee Majors, Cellski, Roblo, Dubb 20, Street Knowledge, Mitchy Slick, Krondon, Planet Asia and more. Fri/11, doors 7pm, $22.50-$25. Regency Ballroom, SF. Tickets and more info here. 
SATURDAY, AUGUST 12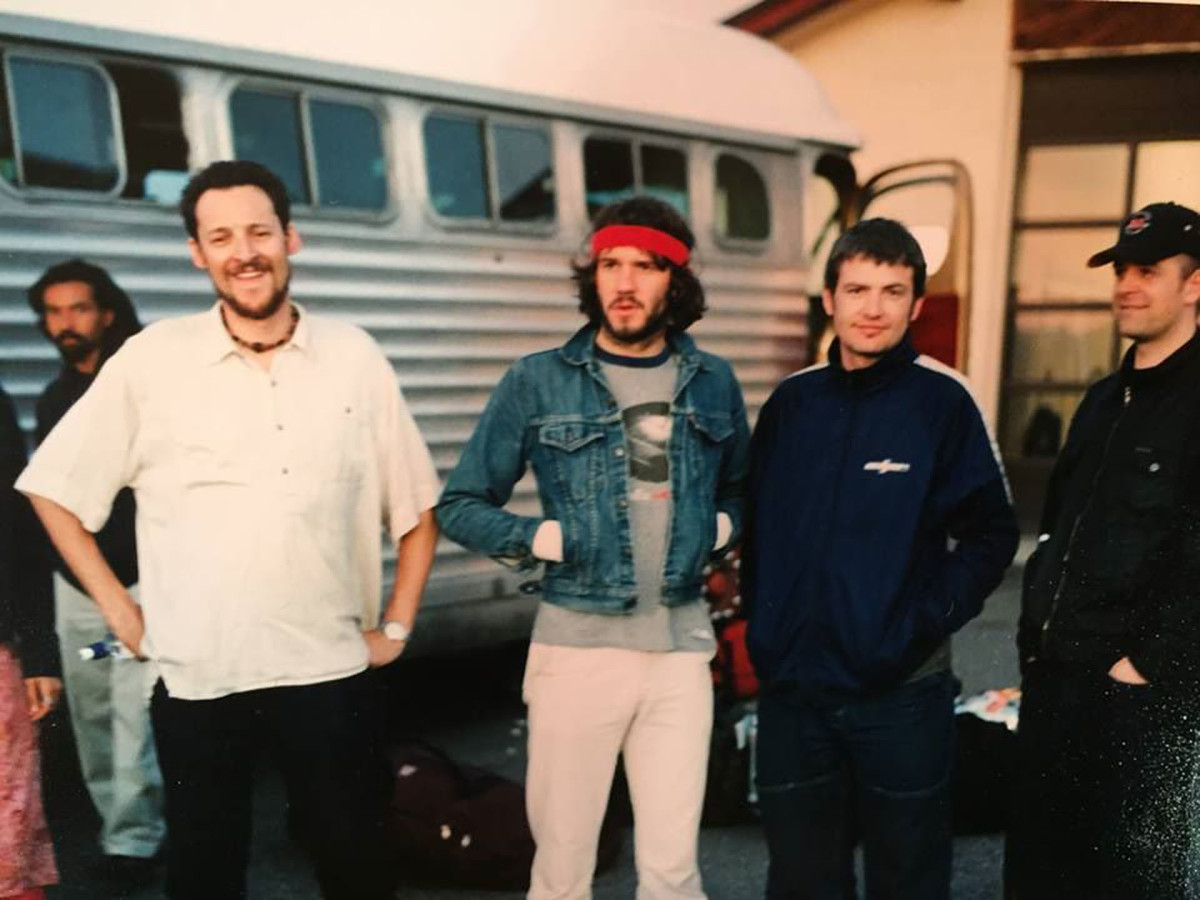 THE RETURN OF WICKED RECORDS They're back! One of the original SF rave crews — Jeno, Garth, Markie, Thomas — come together for their annual reunion blowout (so good!) and this time they're bringing some brand new jams. Get into it. Sat/12, 10pm-5am, $15-$20. Great Northern, SF. Tickets and more info here. 
LOBSTER THEREMIN SHOWCASE The heady-fun London label shuffles its way into town via DJs Route 8 and nthng. At the ever-awesome As You Like It party. Sat/12, 9:30pm-4am, $15. Monarch, SF. Tickets and more info here. 
HOT SAUCE Let's go dancing on the patio! El Rio's huge patio, that is, out in the hopefully-sun, with cute queer DJs The SyntheTigers, Tobirus Mozelle, John F-ing Cartwright, Beya, Major, and Mark O'Brien. Hosted by Intensive Claire. Sat/12, 2pm-8pm, $7-$10. El Rio, SF. Tickets anymore info here. 
KINGDOM! SWITCH! Kingdom is a monthly, raucous drag king showcase — but this time it's switching it up by having drag kings become drag queens, and inviting prominent drag queens like Sister Roma and Bebe Sweetbriar to butch it up as kings. Craziness. Oh, and I'm DJing old school hip-hop and R&B. Sat/12, 10pm-2am, $10. The Stud, SF. More info here.   
POUND PUPPY Arf! The gay scruff-pup party is back, this month featuring DJ Josette from Gray Area. She is incredible! (And rarely makes such an appearance — go.) Sat/12, 9pm-2am, $10. Eagle, SF. Tickets and more info here.  
TREEHOUSE SESSIONS Too cute — Public Works residents Peter Blick and Rachel Torro get to step out up on their own to the decks. They are really good! Nice and cozy in the Public Works loft. Sat/22, 9pm-2am, free with RSVP or $10. Public Works, SF. More info here. 
SUNDAY, AUGUST 13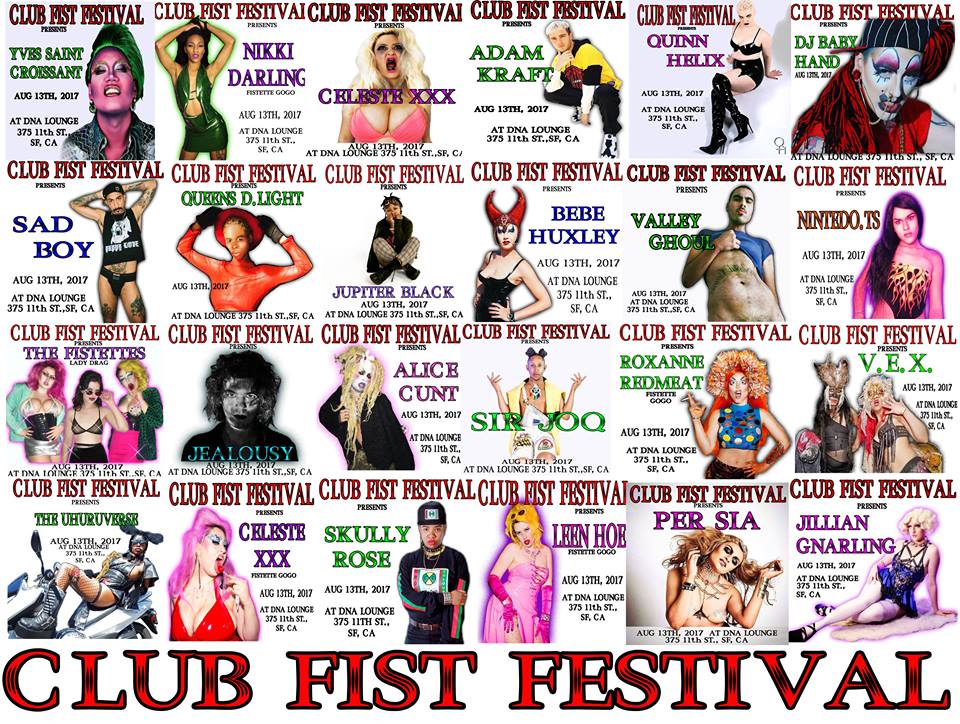 CLUB FIST UNDERGROUND QUEER FESTIVAL Behold some of the boldest, most talented players on the queer nightlife scene, as awesome queer punk/goth/fetish Club Fist brings together its favorites for a nine-hour marathon. Sun/13, 1pm-10pm, $10-$20. DNA Lounge, SF. Tickets and more info here. 
SUNSET BOAT PARTY Mexican wonder-DJ Rebolledo will lead you to psychedelic house bliss aboard this summer tradition, courtesy of Sunset Sound System — I love them so much — and there's an afterparty at Monarch as well! Sun/13, 5pm-11pm, $55-$65. San Francisco Spirit, Pier 3. Tickets and more info here.
> Need a car to get there? Rent one in your neighborhood on Getaround. Sign up today, and enjoy $50 off your first trip: http://get.co/48h. [Sponsored]