Editors note: Jon Golinger, a longtime local campaign manager and activist, has written a new book called Saving San Francisco's Heart. It's published by Bay Guardian Books, and you can get a copy here. We sat down with Golinger recently to talk about his book, his reflections on winning campaigns, and his thoughts about the city's future.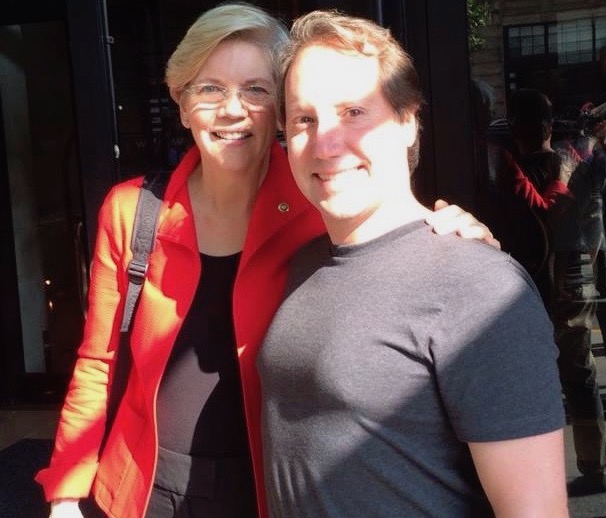 48hills: You've been involved in a lot of political campaigns. What made you want to write a book?
Jon Golinger: Well, there are three things that I love – I love books, books are magic, a way for people to take history and ideas to put in other people's hands. I love stories, I think stories are powerful. I love San Francisco, and this is a moment I think we are at the lowest ebb in the 17 years I have been here, both in the way people feel about the city and the way it's run, and I think there's a backlash brewing. This is a chance for me to talk about what I've learned that others can learn about.
The book is full of what I've done, not only history, but the Wall on the Waterfront, Ed Lee becoming mayor, taking back the Democratic Party. It's some practical tools and ideas.
48hills: What lessons have you drawn from your campaigns?
JG: The book focuses on the campaigns we've won, and how we won them. There is a silver bullet that can win campaigns against any amount of money, and it's called organizing. Organizing is the unglamorous work that all of us have to do to show in votes on election night that there's more of us than there are of them.
There are more people who agree with us. The reason we usually lose is we have trouble translating that into votes. Also because of money – when it comes down to elections, money is used in various ways to persuade people against us.
Organizing means getting on the phone months before an election and recruiting a small but dedicated crew of volunteers. The press conferences, the rallies, the election-day stuff is all at the end, the frosting on the cake. The cake is dragging yourself to the office nine months before the election at 7 pm and spending those three crucial hours on the phone calling back all those people who haven't returned your seven previous phone calls because you know you can get some of them out.
I've had a lot of people ask, how do we get the young techies to join us? We have talked a lot about how to persuade people to join us, but I think that's missing a step, that's the wrong question. What's the number one mistakes most first-time candidates make? They think they have to convince everyone to like them to win. If we're sitting in a café and there are 30 people here, most candidates would say you have to talk to all of them and address every issue.
Actually, you need 50 percent plus one, you can lose almost half the people you talk to. In most elections, sadly, a third to a half of all people in San Francisco don't vote. We need to convince 50 percent of the people who vote to vote for us, and that's really only a third of the people in the city. A huge percentage of those people are with us in believing that this should be a city for all people not just the elite, that the Democratic Party should be run by ordinary people, not corporate lobbyists. That includes by definition a good chunk of the new people whether they work in tech or not.
We have to keep rejuvenating and replenishing the work that I've been doing for 17 years, but it's not the only question. How do we choose issues and pick candidates that can motivate that one-third of the population that we need to win elections?
48hills: Since Art Agnos, the progressives have had trouble winning races at the top, for mayor. What lessons do you have for them?
JG: From all the reading I've done, I'm a student of history, the more progressive left has never run this city. In the last 12 mayoral elections, the incumbent was running in nine of them. Only in the three open seats have progressive candidates had a shot. Agnos won only because of the huge field operation that campaign had.
The only other one was in 1975, when George Moscone won. That's it. Matt Gonzalez came close, but he didn't win. But in two years, unless something funky happens, we will have an open seat for mayor. We will have had a decade of a pretty crappy mayor and the voters are unhappy, so we have a shot.
I do believe that begins in 2018. These next three years will determine for a generation whether we have a corporate Democratic regime who runs this town or whether we can be a part of a governing coalition that can run this city for a change.