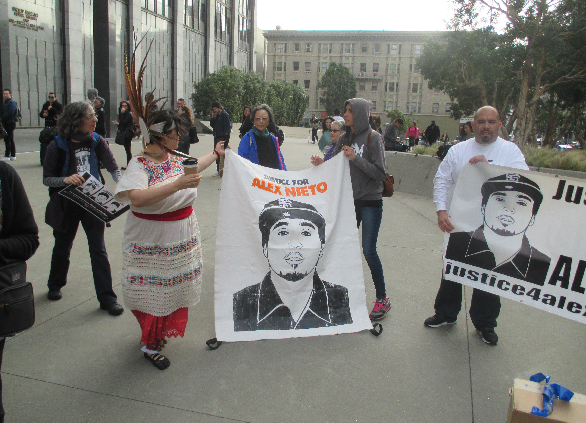 Two years after the city formally committed itself to police reform, we have almost bupkis to show for it. The reason? The San Francisco Police Officers' Association, the single, greatest obstacle to police reform in the city.
Right now, San Francisco is negotiating a new contract with the POA. Such negotiations usually happen behind closed doors, with the community left out in the cold. But not this time. A campaign led by attorneys, physicians, educators, clergy, youth, nonprofits, and activists is firing out a clear message: No justice, no deal! The new contract must respect our values and foster necessary police reform.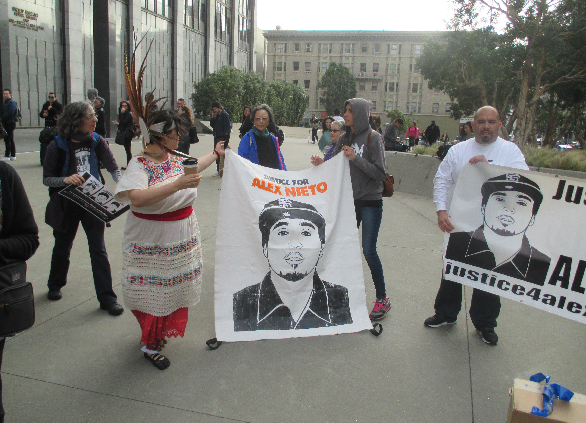 Why? Because the recent level of corruption within SFPD has simply caused too much pain and anger. Too many lives have been cut short, too many families destroyed, too many moms and dads left in tears. The stories are wrenching:
In not one of these instances has a rogue officer even been brought to trial. 
Then there are the exchanges of racist and homophobic text messages among officers, and documented incidents of officers stealing from low-income people and dealing drugs–abuses both stupefying and intolerable.
Sadly, with this bomb cyclone of scandals whirling about, the POA leadership, instead of pressing for reform, has adamantly opposed many of our values in this City of St. Francis. Rather than focus on the needs of its members for decent wages, benefits, and working conditions—the prime focus of any responsible union—POA leadership has been propagating a law-and-order agenda a la Donald Trump. Examples:
Instead of using established procedures for resolving disputes as intended, the POA has used them to block, delay or weaken reforms outlined by both the Department of Justice and the Blue Ribbon Panel–most recently, the city's new use-of-force policies that prioritize the sanctity of life.
The POA is currently promoting a deeply flawed ballot initiative to override the chief, the Police Commission, and elected officials in overseeing the use of Tasers, weapons that are potentially lethal.
At a time when immigrant families are under attack, POA leadership continues to undermine our City's sanctuary ordinance.
When Colin Kaepernick courageously protested police brutality by taking a knee, POA leadership arrogantly called him "foolish" and "naive" and called on the 49ers to "denounce" his gesture.
SFPD is one of the highest paid police forces in the country and, curiously, 30% of the POA president's lucrative salary is paid by the city. Given the recent slew of scandals, isn't it time to ask if we're getting our money's worth?
City officials simply cannot check their values at the door when entering these negotiations. They cannot overlook the abuses within SFPD and the leadership of the union claiming to represent it. The new POA contract must respect our values and foster rather than impede reform. The clear message from a broad and diverse segment of the community could not be more timely: No justice, no deal!
To learn more about the #NoJusticeNoDeal Campaign, check out: