SUNDANCE 2019 Our festival critic Jesse Hawthorne Ficks reports from the Sundance Film Festival. Read part 1 here, part 2 here, and part 3 here!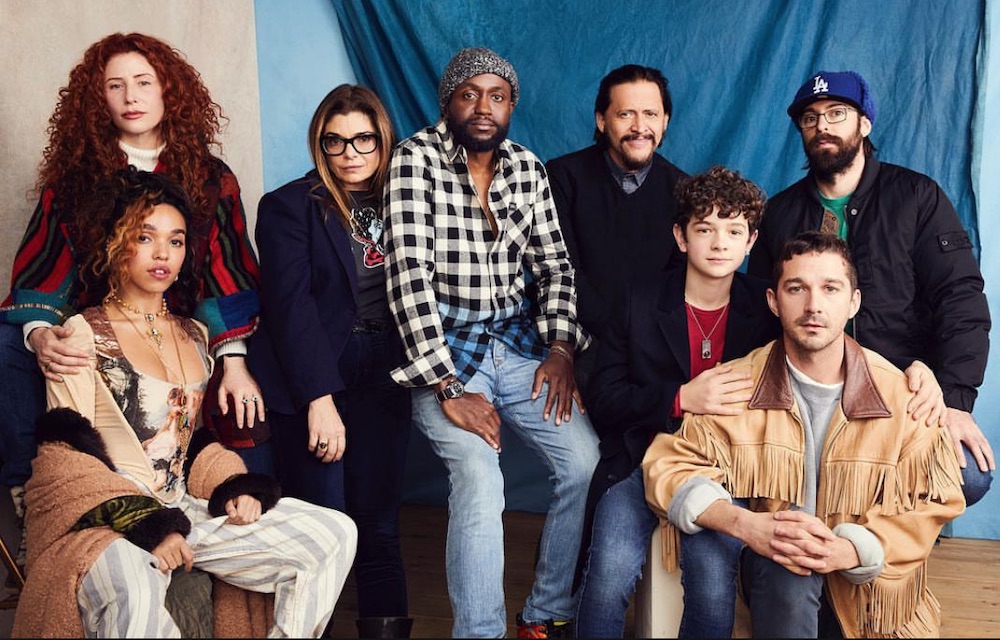 Honey Boy (Alma Har'el, US)
Winning a Special Jury Award for Vision and Craft in the US Dramatic category, this devastating deep dive into a troubled household that manifests into lifelong, self-destructive tendencies should easily be one of 2019's most memorable movies. An uncompromising coming-of-age flick, it weaves between multiple periods of a young boy's turbulent and topsy turvy life, giving 22-year-old Lucas Hedges and 13-year-old Noah Jupe room to shine. Granted, most movies tackling child abuse are usually effective in concept but not necessarily affecting emotionally. Debut director Alma Har'el beautifully bandages the surprisingly severe screenplay with an endless amount of sincerity, especially during the film's most suffocating sequences.
The fact that Hollywood bad boy Shia LaBeouf comes into his own both as an actor (embodying his own abusive father) and as the writer of this autobiographical journey, should be of major interest to even the most stringent critic of this notorious and infamous child star. Art as therapy is definitely being put into practice here with bold choices like casting UK singer FKA Twigs (LaBeouf's present girlfriend) as a integral, yet extremely controversial character. But as the post-screening Q&A proved (LaBeouf surprised the cast and crew by showing up), the wounds of childhood don't mend easily. And anyone who braves this poignant powerhouse should be warned; Honey Boy has the strength to help confront some dark and troubling matters.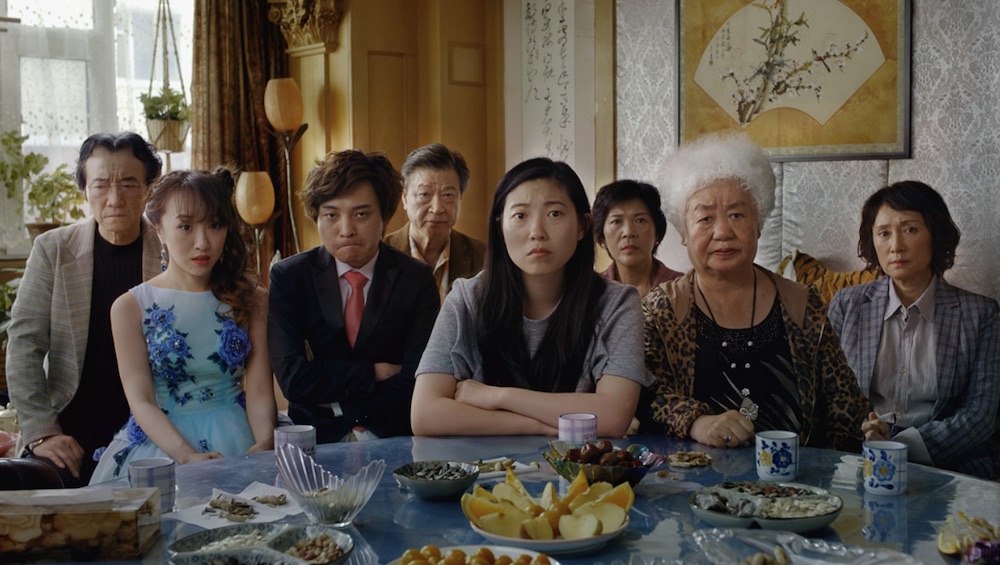 The Farewell (Lulu Wang, US)
Feeling like a contemporary classic already, Lulu Wang's second feature The Farewell is the kind of "the little indie film that could" that sometimes sparks a mainstream movement (i.e. Welcome to the Dollhouse, Real Women Have Curves, Little Miss Sunshine). Exploring the awkward silences and frustrating foibles of a disfunctional middle-class Chinese family, Wang gives viral hip-hop star Awkwafina the kind of role that many have to wait decades for (see Lady Gaga in A Star is Born.) A crowd pleaser in the truest sense, don't dismiss the skills it takes to make a John Hughes-esque classic nowadays. Many of us forget how important it is to find our footing by watching some solidly made narrative cinema.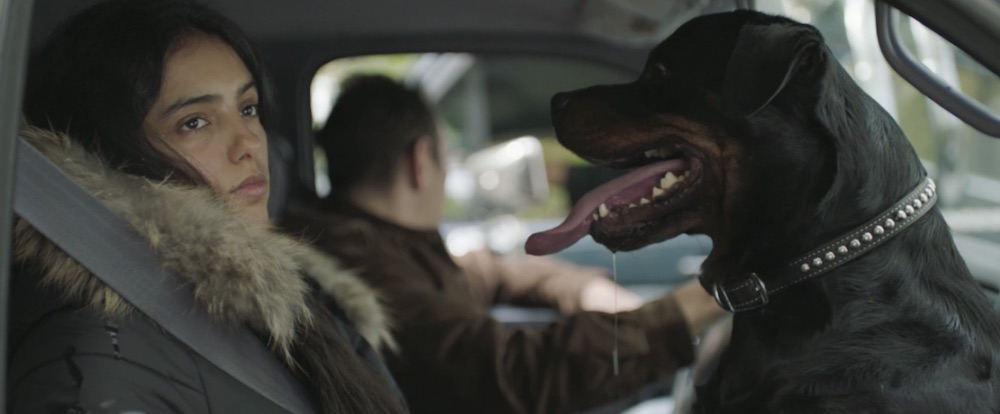 This Teacher (Mark Jackson, US)
The Slamdance Film Festival sported a slew of spectacular films this year, including closing night selection This Teacher. Showcasing a stunning neo-realist performance by Hafsia Herzi (who plays a French Muslim woman named… Hafsia) as she meets up with her childhood best friend Zahra (played beautifully by  Sarah Kazemy), who now resides in an upper class New York. Director Mark Jackson's third feature is a seriously discerning look at Islamophobia through countless subtle, yet distressing situations. Plus, any movie that presents a musical performance by Rebekah Del Rio (Mulholland Drive) has me absolutely transfixed.
Cat Sticks (Ronny Sen, India)
Definitely the most unique movie at this year's Slamdance Film Festival (which was celebrating its 25th Anniversary) was Ronny Sen's debut feature Cat Sticks. Digging deep into the dark alleys of Calcutta's  "brown sugar" addicts (a cheaper form of heroin, averaging only 20 percent pure content), the film's inhabitants fumble their ways through hauntingly drawn out sequences, punctuated by static B&W cinematography. Sen's ominous tone and languorous pacing give you the feeling that you are in the film itself. Fans of slow cinema (Lav Diaz, Nuri Bilge Ceylan, Bela Tarr) take note. This 94-minute Bengali film is an absolute must see (and probably more than once.)
Hands and Wings (Byun Sung-bin, South Korea)
My absolute favorite film at Slamdance this year was an 18-minute magical-neorealist South Korean film Hands and Wings directed by 28-year-old Byun Sung-bin. Shot in extreme B&W close-up and with the purposefully minimal catalog description of "one day, a disabled son rejects his mother's help," not much can prepare you for the stirring depths of empathy on display here. Byun is a filmmaker to keep your eyes on. In fact, take a look at his spoiler-free trailer above; It's as unique as the film itself.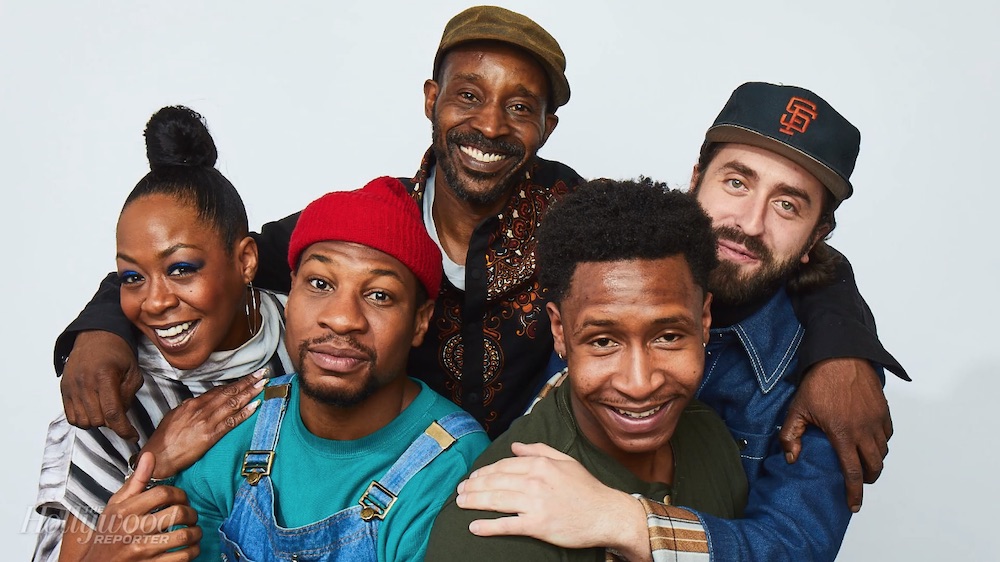 The Last Black Man in San Francisco (Joe Talbot, US)
While you've perhaps read more reviews and think-pieces about this Bay Area sensation (even deciding how you feel about the film before having even watched it), Joe Talbot & Jimmie Fails loving tribute to San Francisco is well worth all the hullabaloo. Awarded both the Best Directing in the US Dramatic category and a Special Jury Award for Creative Collaboration, this spirited and highly stylized quest, exploring the rapid transformation of our unique communities, was in fact, surprisingly, quite heartbreaking. Many of the most powerful scenes in the 120-minute film come from newcomer Jonathan Majors (who is an absolute revelation on every acting level) and Jimmie Fails (who literally plays himself) as they talk sensitively and sincerely to one another.
With the Bay Area being the living metaphor for "gentrification in America", each new film that gets released (Carlos López Estrada's Blindspotting, Boots Riley's Sorry to Bother You, and now Joe Talbot's The Last Man in San Francisco) seem to be attempting a near impossible task of speaking up (and to) all people gentrification is harming. No matter how passionate your feelings are towards this modern day, American "land grab", make sure to actually watch The Last Black Man in San Francisco and then after, we can have a vigorous discussion as to how to push things even further.
BEST OF SUNDANCE & SLAMDANCE 2019
1. The Mountain (Rick Alverson, US)
2. Hands and Wings (Byun Sung-bin, South Korea)
3. Honeyland (Tamara Kotevska, Ljubomir Stefanov, Republic of Macedonia)
4. The Nightingale (Jennifer Kent, Australia/Canada/US)
5. This Teacher (Mark Jackson, US)
6. Cat Sticks (Ronny Sen, India)
7. Midnight Traveler (Hassan Fazili, US)
8. Honey Boy (Alma Har'el, US)
9. The Farewell (Lulu Wang, US)
10. Acid Rain (Tomek Popakui, Poland)
11. Hail Satan? (Penny Lane, US)
Jesse Hawthorne Ficks is the Film History Coordinator at the Academy of Art University in San Francisco and curates/hosts the MiDNiTES FOR MANiACS series. He is part of the SF Film Critics Circle and is the film festival critic for 48hills.