Jesse Hawthorne Ficks reports from the Sundance Film Festival: See part 1 here and part 3 here! 
SUNDANCE 2019 The Documentary categories are often the best part of Sundance and this year was no different. Save this SPOiLER-FREE list as a guide to look for at film festivals, art house theaters and streaming sites during 2019.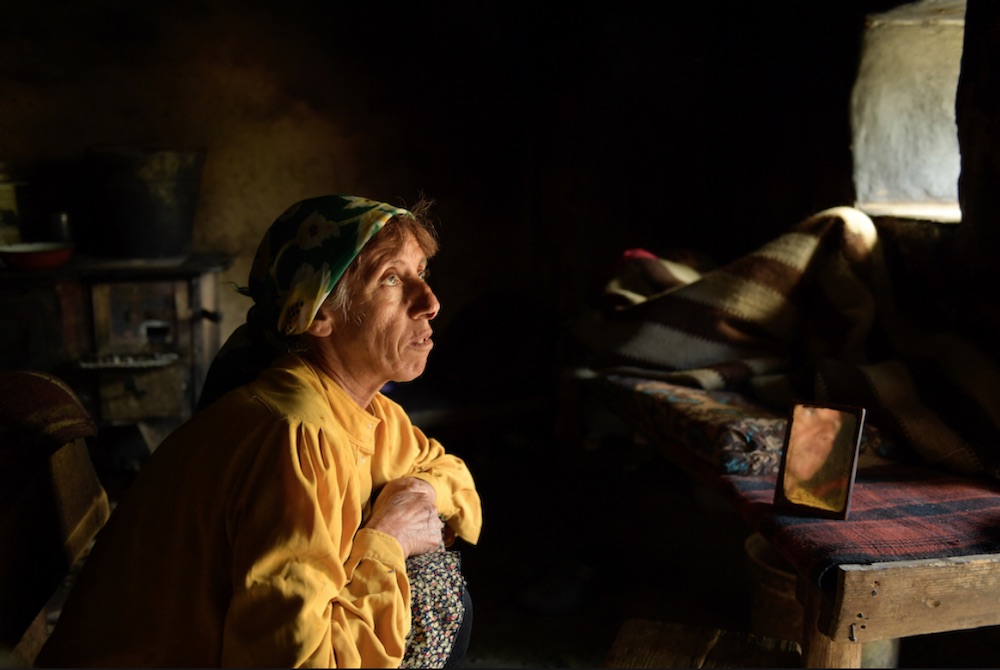 Honeyland (Tamara Kotevska, Ljubomir Stefanov, Republic of Macedonia)
Quite easily the best documentary at Sundance 2019 and winner of three (count that, three) top awards: World Cinema Documentary Grand Jury Prize, Special Jury Award for Cinematography and a Special Jury Award for Impact for Change. This immersive vérité experience about a middle aged woman named Hatidze, who takes care of her mother in a deserted Macedonian village, has as many layers to it as the beehives that she cultivates. This quiet story doesn't just slow your blood flow down; it seeps into your entire bloodstream. No narration, no talking heads, no explanations, it reminded me of the early works of Iranian masters Mohsen Makhmalbaf and Abbas Kiarostami, who also concealed sensitively, structured allegories within their neo-realism. This is the kind of cinema cinephiles wait years for, patiently. An absolute must see. (NOTE: Honeyland was just purchased for distribution by NEON)
Hail Satan? (Penny Lane, US)
The most buzzed about documentary in Park City this year was Penny Lane's third feature, Hail Satan? a radical exploration into The Satanic Temple, a nontheistic religious and grassroots activist group based in Salem, Massachusetts. Lane, who won Sundance's Special Jury Award for Editing in 2016 for her second feature Nuts!, stays focused on this group's systematic deconstruction of our country's systemic theology. In other words, no matter what your beliefs are going into the film, you will come out with a whole lot of inspired questions than absolute answers. The film was purchased for distribution by Magnolia Pictures and should have a theatrical release later this year.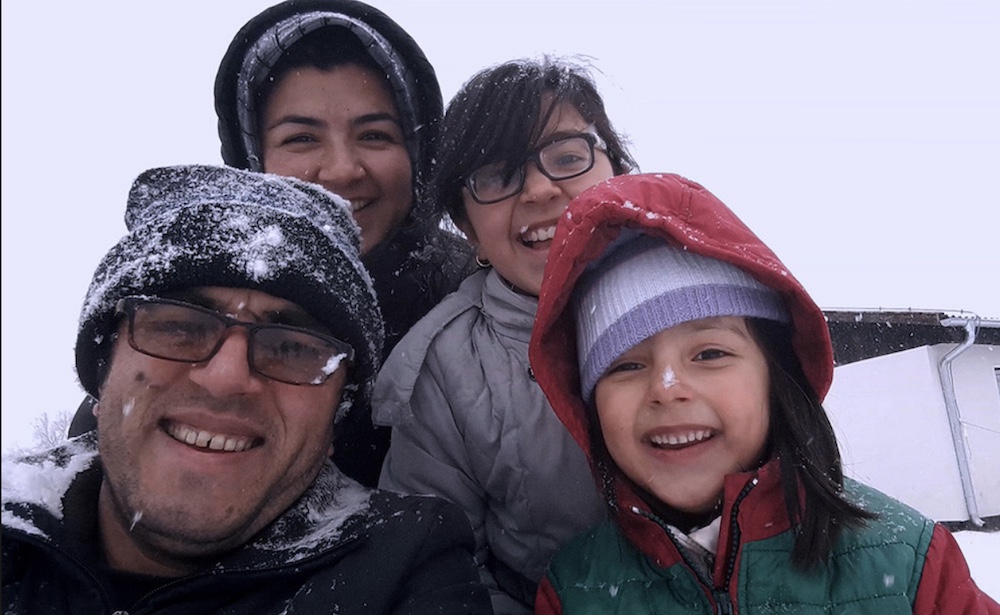 Midnight Traveler (Hassan Fazili, US)
Hassan Fazili's debut feature took my breath away with Midnight Traveler, a jaw-dropping, first-person account of his own family's years-long journey fleeing the Taliban. After Fazili's previous short, Peace in Afghanistan aired on Afghan television, the Taliban assassinated the film's main subject and put a price on Fazili's head. The immediacy of this deeply gripping allegory for the modern refugee experience became even more powerful when the producers explained why Fazili and his family were unable to attend the festival, and that much of the film's raw footage had to be smuggled out of the country on thumb drives. Winner of two awards—World Cinema Documentary Special Jury Award for No Borders and the Special Jury Award for Cinematography in the US Documentary category—vérité cinema was made to be experienced in a movie theater and Midnight Traveler is one of the year's finest. Vérité cinema was made to be experienced in a movie theater and Midnight Traveler is one of the year's finest.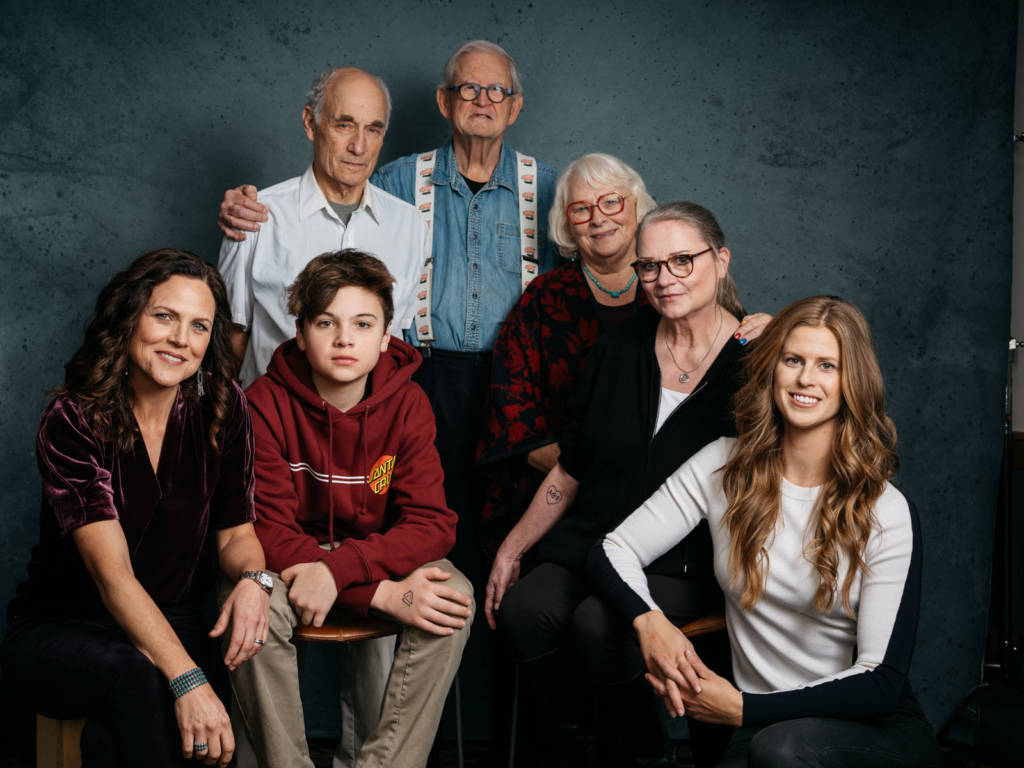 Moonlight Sonata: Deafness in Three Movements (Irene Taylor Brodsky, US)
Following up on her memorable Audience Award winning debut Hear and Now (2007), director Irene Taylor Brodsky turns her camera on her own family, crafting "an intergenerational exploration of living with deafness." While her elderly parents and her eldest son each have cochlear implants, Brodsky heart achingly explores the metaphors of struggling to adapt within an impaired world and attempting to accept one's own struggles silently. Documenting her son's passion towards performing Beethoven's "Moonlight Sonata" (a piece the composer created when losing his own hearing) is just the tip of the iceberg to this emotional roller coaster, punctuated by a particularly profound perseverance by Brodsky's own parents. Moonlight Sonata: Deafness in Three Movements is distributed by HBO and should be popping up at a film festival near you soon.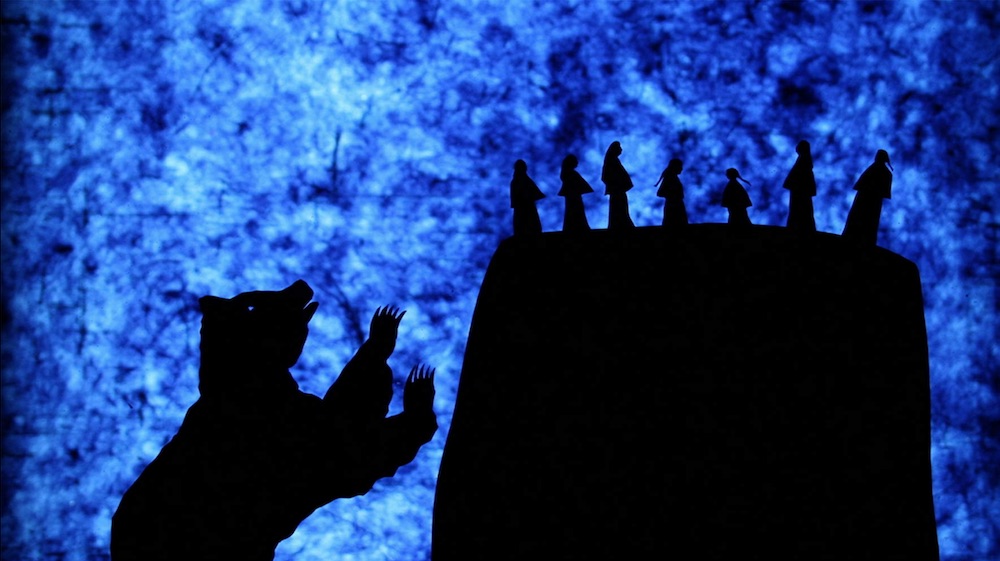 Words From a Bear (Jeffrey Palmer, US)
Kiowa writer Navarro Scott Momaday won a pulitzer prize for his first novel House Made of Dawn in 1969. His life that preceded and followed this prestigious award is explored exquisitely in this extremely moving doc, Words From a Bear. While director Jeffrey Palmer, who is of Kiowa descent as well, carefully captures the many different sides of Momaday's personal complexities, the film stays focused on its subject's ever-present question, "What are our origins and how do we connect to them through our collective memories?" Indigenous cinema was unfortunately very sparse at this year's Sundance Film Festival, which used to have an entire Native category, making this all the more important to track down when it screens online or at a local film festival.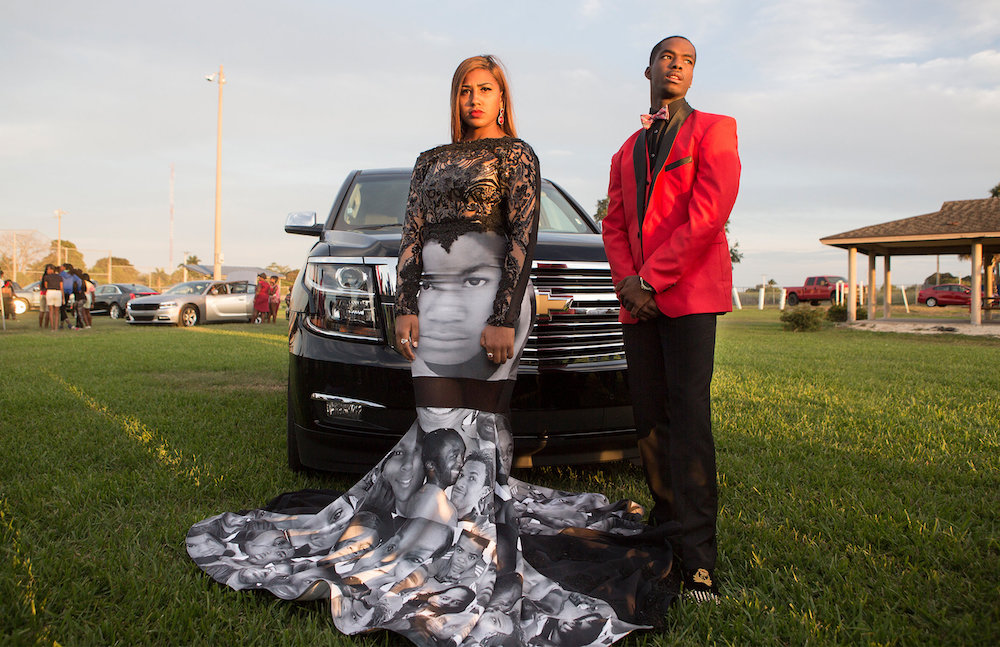 Pahokee (Ivete Lucas & Patrick Bresnan, US)
Directors Ivete Lucas & Patrick Bresnan delivered their gorgeously shot debut feature to Sundance this year, their third film about high schoolers in the small town of Pahokee, Florida. Their previous 12-minute films: The Send Off (2016)and Rabbit Hunt (2017)should both be screened before Pahokee(as a trilogy of some sort) to perhaps give audiences more context and history as to how the relationship has formed between these filmmakers and their subjects. Which brings up the film's dilemma of attempting to genuinely capture coming-of-age moments within poorer Black and Brown families without it becoming a purely ethnographic experience. (One approach was using footage made by their subjects and allowing multiple voices to tell their own stories.) Moved to tears many times throughout this film, I did get caught in some real debates with fellow peers after the screening as to how documentary cinema can continue to keep pushing past the surface of what are often categorized as marginalized communities.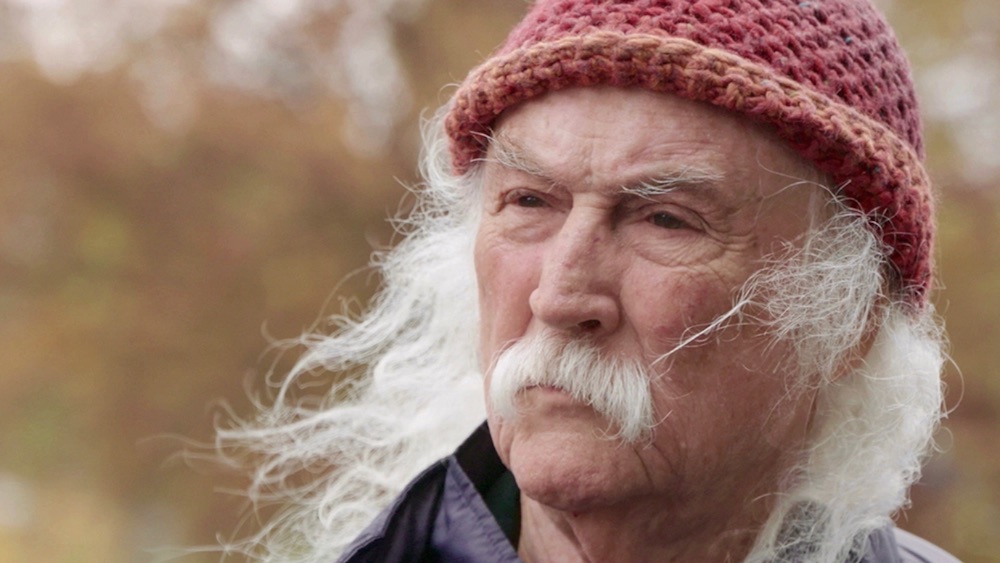 David Crosby: Remember My Name (A.J. Eaton, US)
Sundance seems to have an aging rock star doc at every festival and this entertaining overview of the wild life of David Crosby, ranging from his beginnings with The Byrds to CSN (Crosby, Stills and Nash) to CSNY (Crosby, Stills, Nash & Young) to his recent solo efforts, too often shied away from confronting some of the most impending questions towards this frustratingly flawed man. Oddly enough, this might be exactly why I find myself still thinking about it, days after. It's almost as if the film is like a Song with No Words or a Tree with No Leaves or a Man Who Almost Cut His Hair.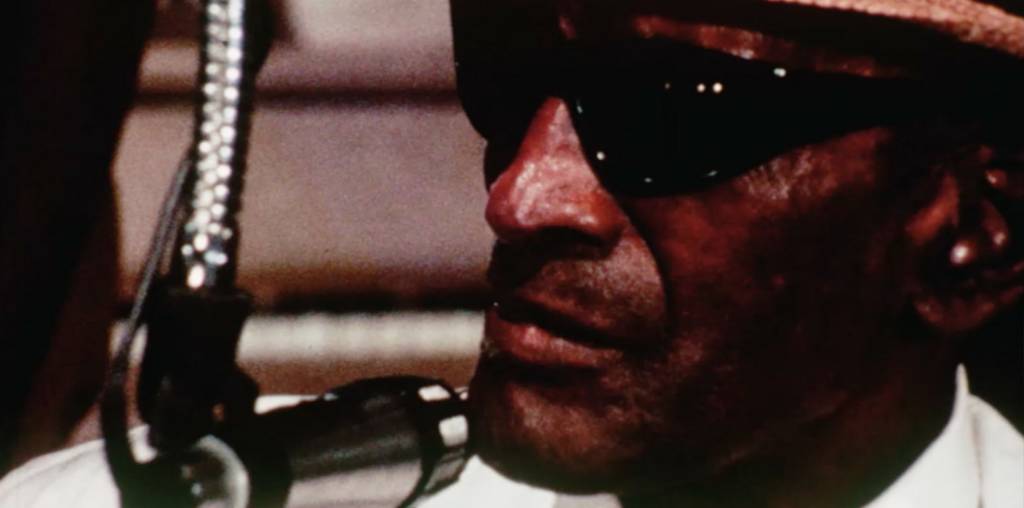 Memphis 69 (Joe LaMattina, US)
The Slamdance Film Festival showcased the best music doc at Park City this year with Joe LaMattina's purely found footage fiesta, Memphis 69. In 1969, the Fourth Annual Memphis Country Blues Festival showcased some truly jaw dropping blues masters like Sleepy John Estes, Jo Ann Kelly and 106 year-old Nathan Beauregard, while excavating some truly amazing performances by more celebrated musicians like Rufus Thomas and The Bar-Kays and John Fahey. Perhaps my favorite performer of the entire event was a riotous guitarist named Mississippi Fred McDowell, who embodied so much impassioned ecstasy, that I have made him my new role model for this next stage of my life. Do not miss this rare musical extravagnaza magically preserved by one of the attendees in 1969 named Gene Rosenthal, who "brought along a couple of cameras, a small crew and left with 40,000 feet of color film that was left untouched for nearly 50 years."
Jesse Hawthorne Ficks is the Film History Coordinator at the Academy of Art University in San Francisco and curates/hosts the Midnites for Maniacs series. He is part of the SF Film Critics Circle and is the film festival critic for 48hills.