We descended on last weekend's MUTEK San Francisco festival drifting through a massive digital space station, orbiting weightless above a radiant earth, which soon dissolved, revealing something underneath: structures even more fundamental than matter itself. The dome of the Morrison Planetarium at the California Academy of Sciences was remapped for the next hour with patterns of mathematical and scientific beauty: a cellular organelle scanned by an electron microscope, hypothetical geometries positing fractal landscapes in higher dimensions.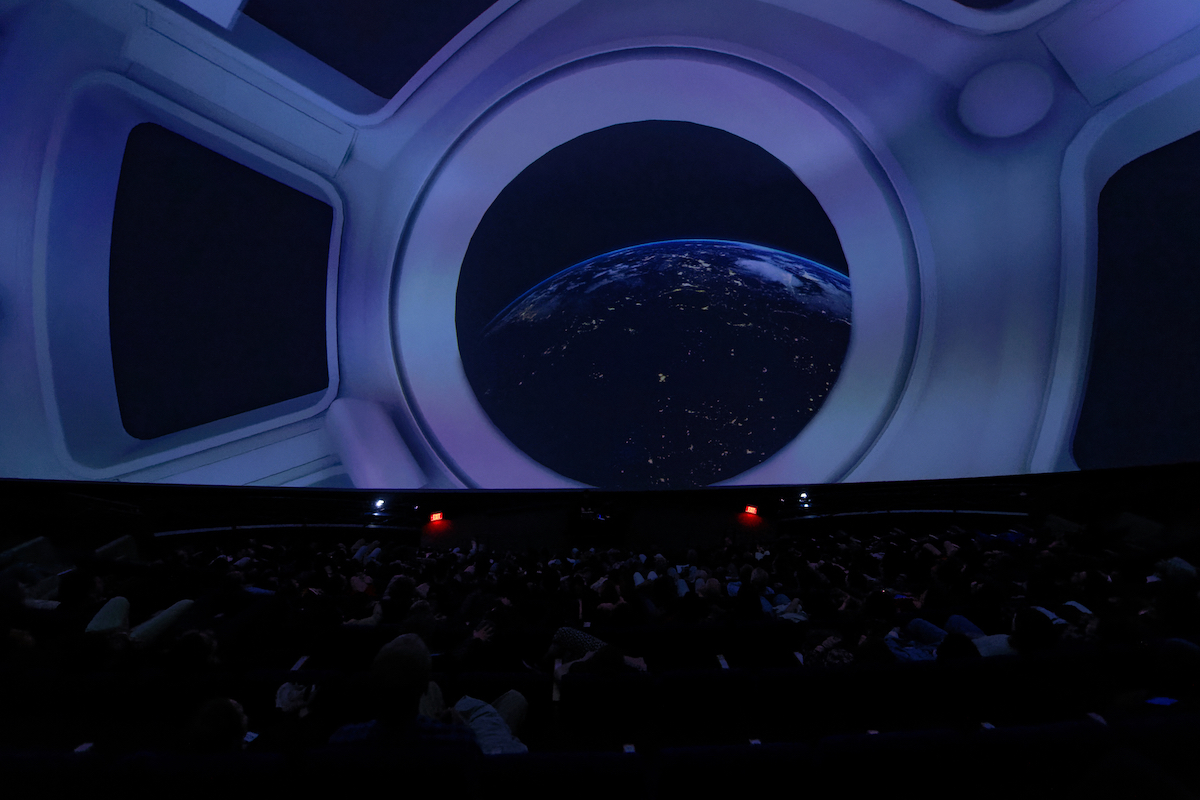 This was Robot Koch and Mickael Le Goff's Sphere, a show they designed especially for such a space. Artist collective Susy.technology, took this notion and went even further out, projecting a mutating dimension of images, the paranoid dreams of an uploaded mind unraveling without physical context. These opening shows jump-started the four days of MUTEK programming and projected its central thesis deep into space for all to see: The future of dance music will be limited only by how well we functionalize the interface between artist and machine.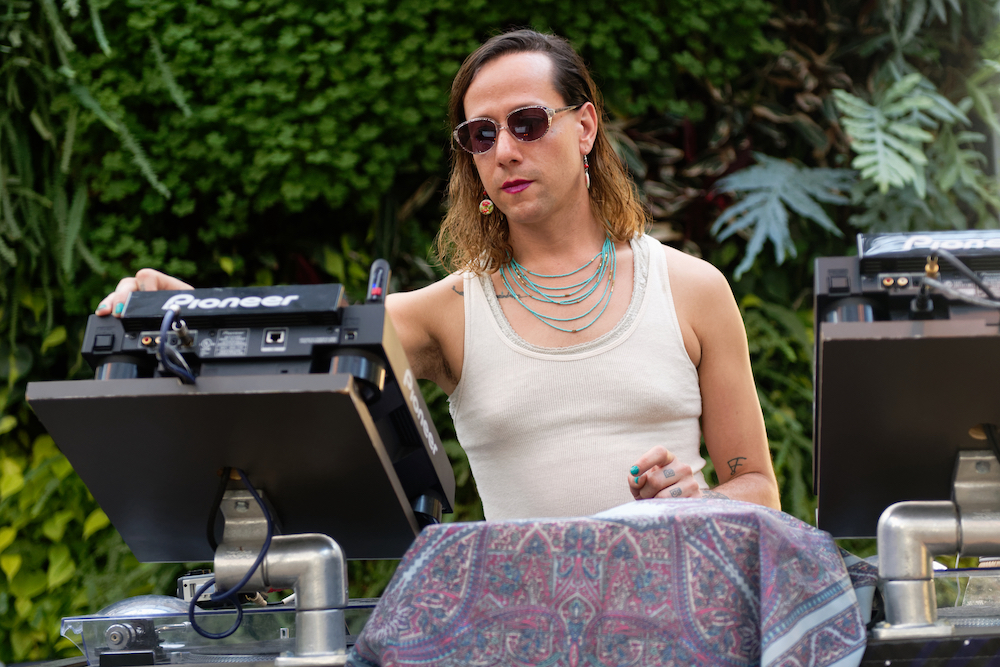 Headquartered at record store and local musical institution RS94109, MUTEK unfolded this past weekend across the city in venues both familiar to and uncharted by the local dance music scene, primarily in North Beach. The venue choices were excellent and often contributed much to the proceedings: Lawrence English instructed the audience Saturday to lie on our backs in the beautiful converted cathedral at the 906.World cultural center and gaze at angels on the ceiling bathed in fuchsia spotlights as low, powerful vibrations rippled through the foundation like a manufactured earthquake, activating subliminal fields of regeneration buried deep in the mind.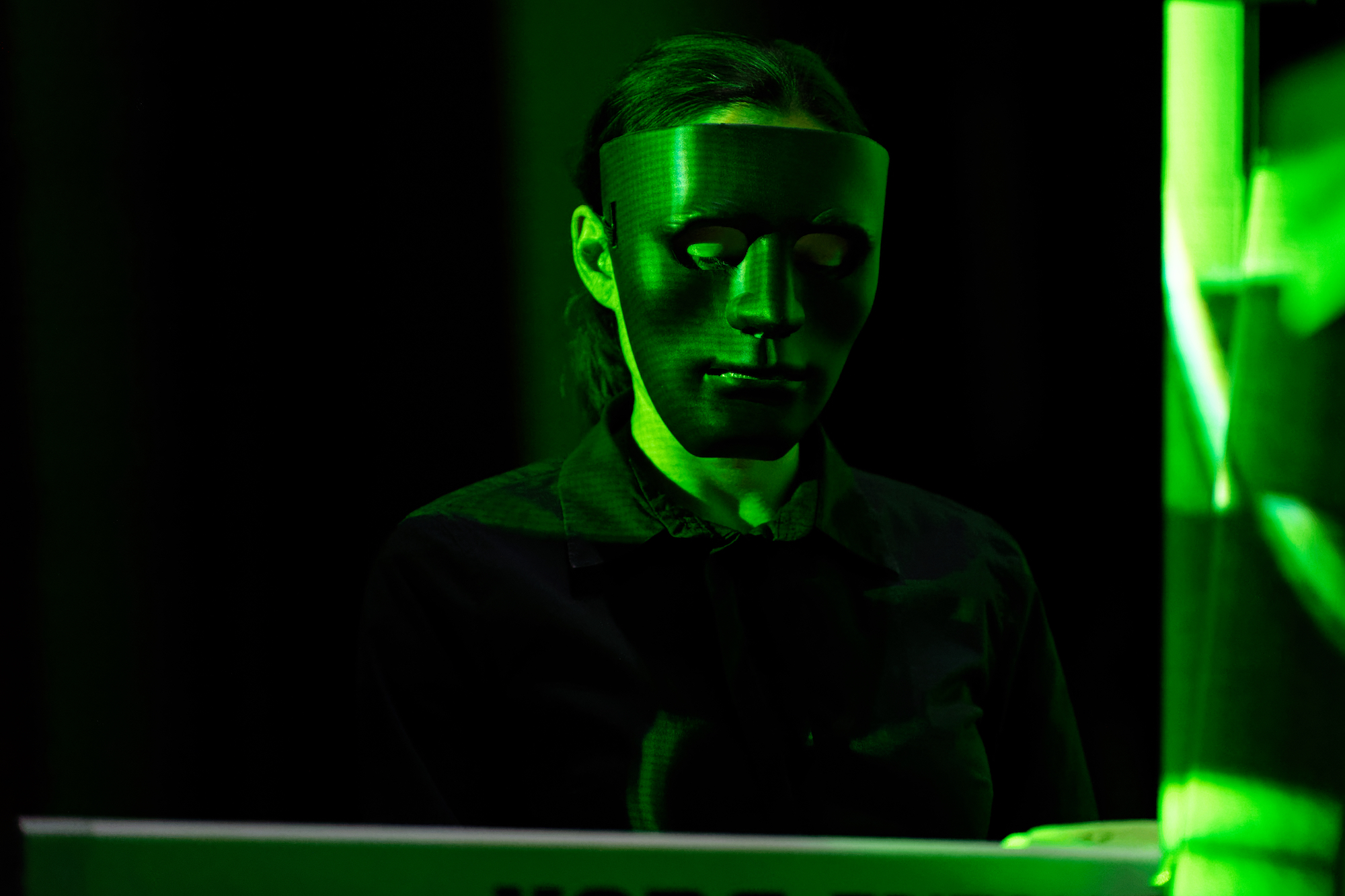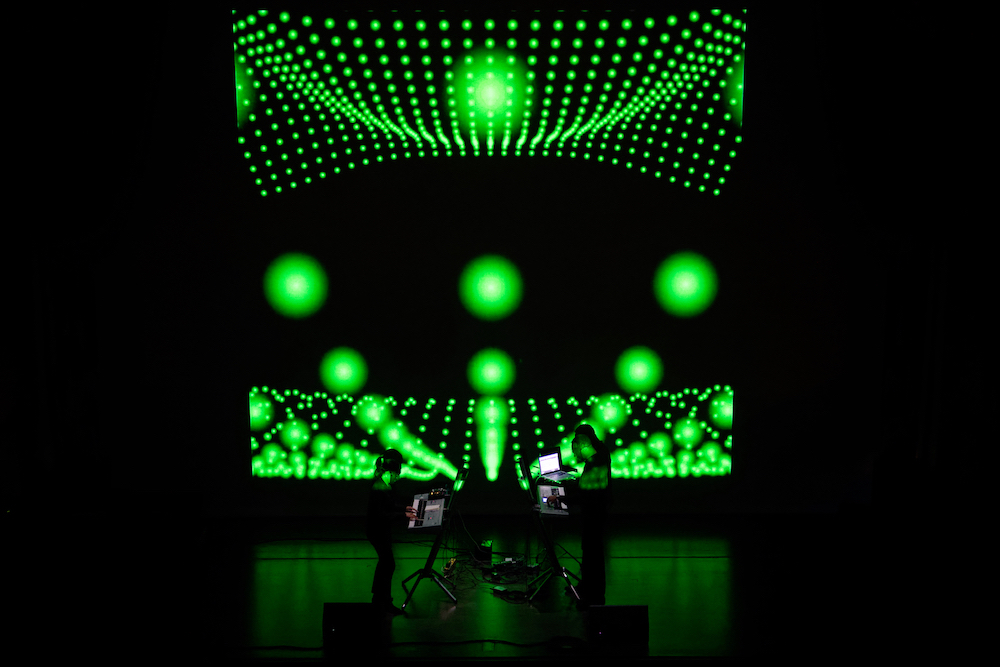 The programming progressed through three categories on the first day, kicking off with free Digi Lab sessions which encompassed more laidback music demos and panels on topics like the future of hardware instrumentation. Afterwards, the A/Visions sessions instantiated these ideas through performances in which visual art and sound design interacted symbiotically, on an even playing field. Kelly Moran demonstrated this Friday evening through phosphorescent and occasionally disorienting eddies of color and sound in the Herbst theater. This was followed by the truly groundbreaking DÖKK performance by Italian production company fuse*. A dancer, suspended on wires, swam through a projected 3D galaxy— apparently calculated using actual redshift information—to generate a realistic galactic flow, her hands parting streams of light like a celestial Moses.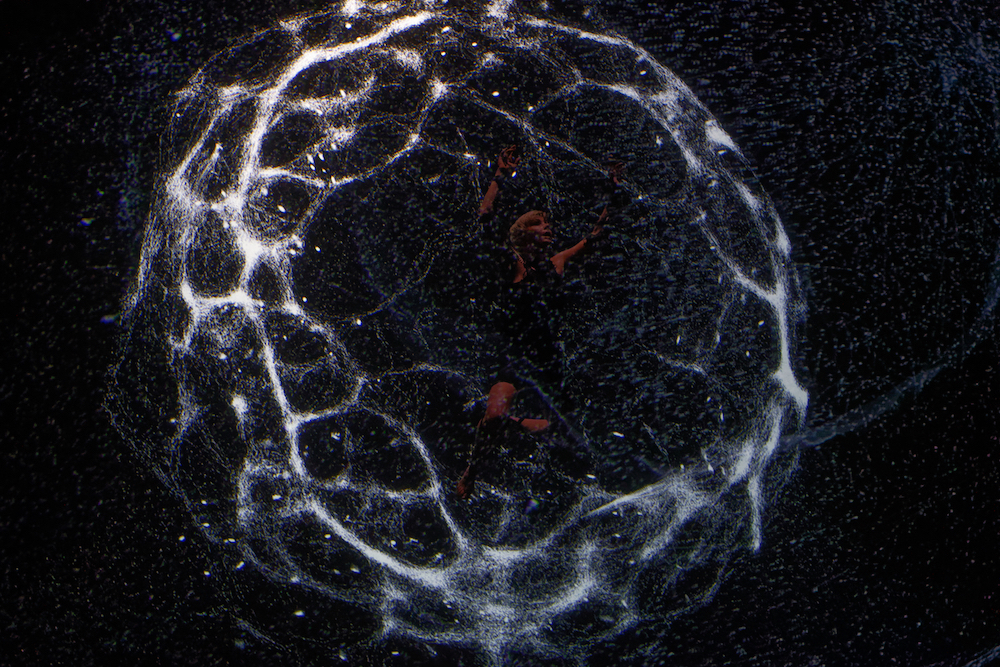 While this is only MUTEK's second outing in San Francisco (the "festival of digital creativity" started 19 years ago in Montreal), the economic and social climate of our city places it in a special context, especially now. While tech giants might ignore or even attempt to distract us from the potentially disastrous and dehumanizing outcomes of our seemingly unchecked sprint towards a technological singularity, these artists are daring to imagine the consequences of our hubris.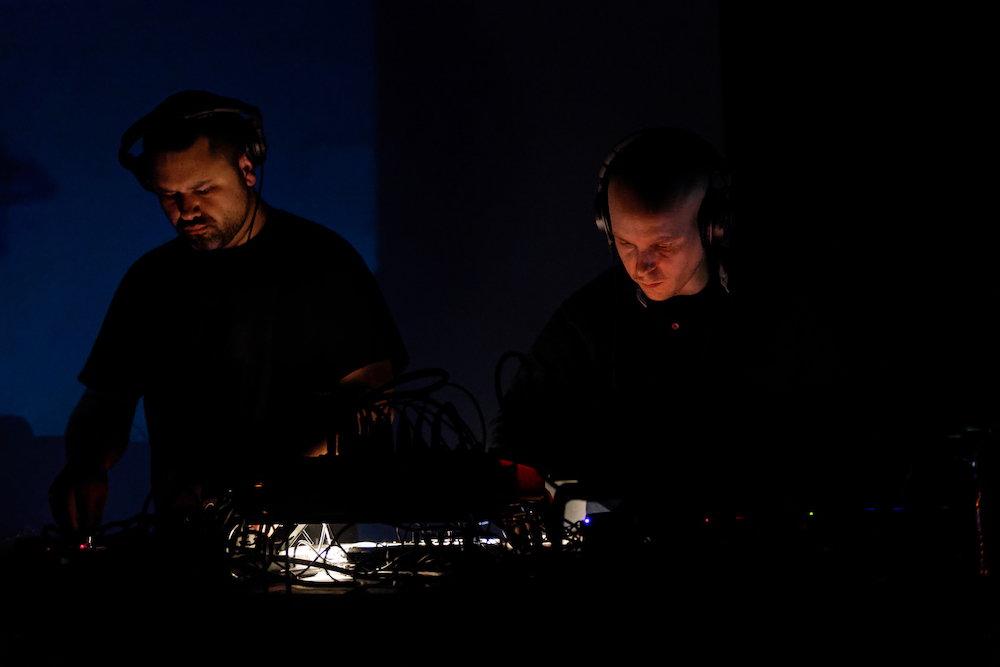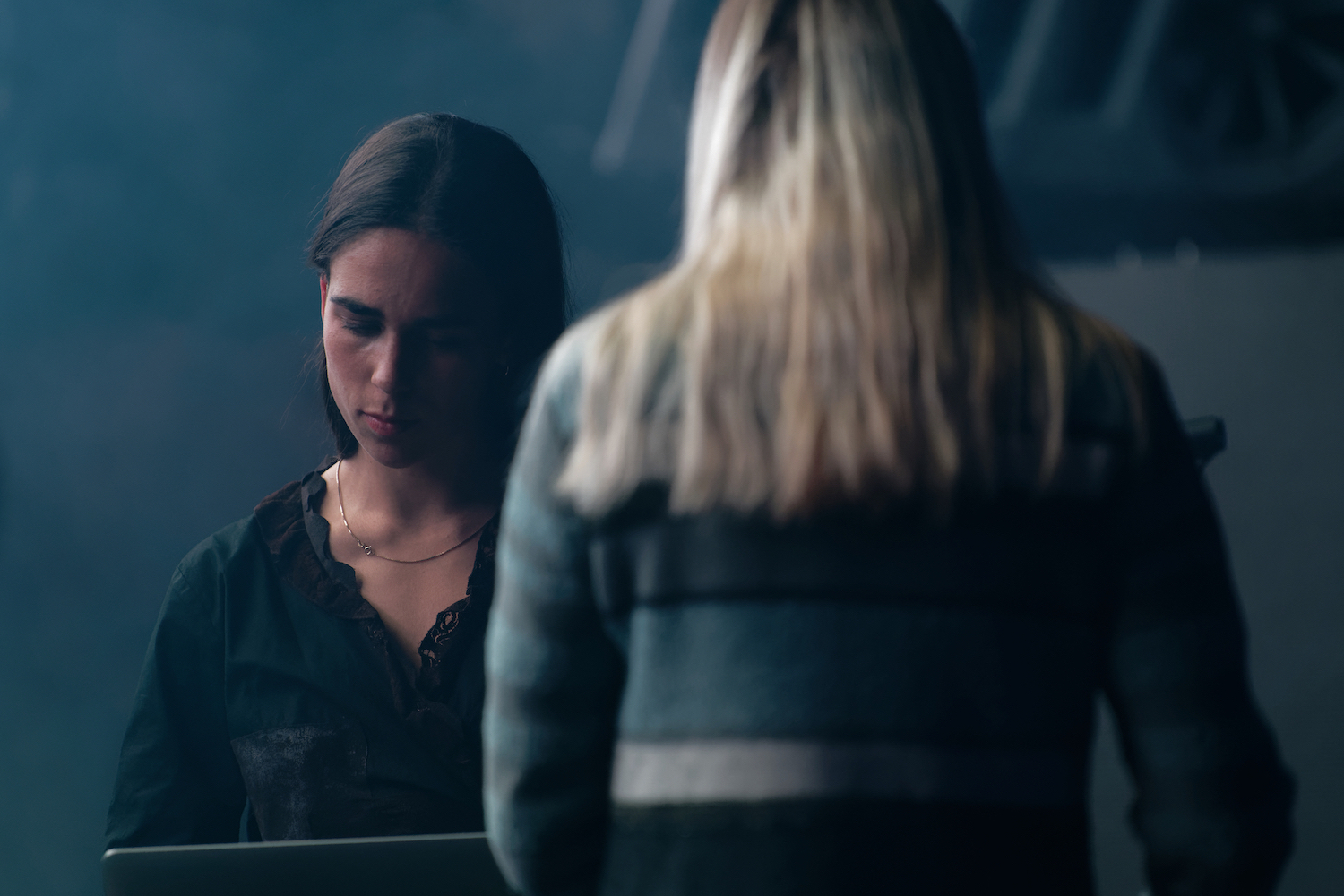 This concept was obvious at Friday night's Nocturne show at 1015 Folsom, where the often aggressive, jagged sounds of breakbeat and post-industrial music dominated. Artists like Amnesia Scanner pushed synthesizers to their absolute functional limit, blending a tachycardic bassline with dystopic visuals and sloganeering to create protest music for a future uprising of industrial machines against their creators.  Kode9 teamed up with Japanese animator Koji Morimoto to present his show "Digging in the Carts," a dispatch from some alternate Japan ruled by dark magic.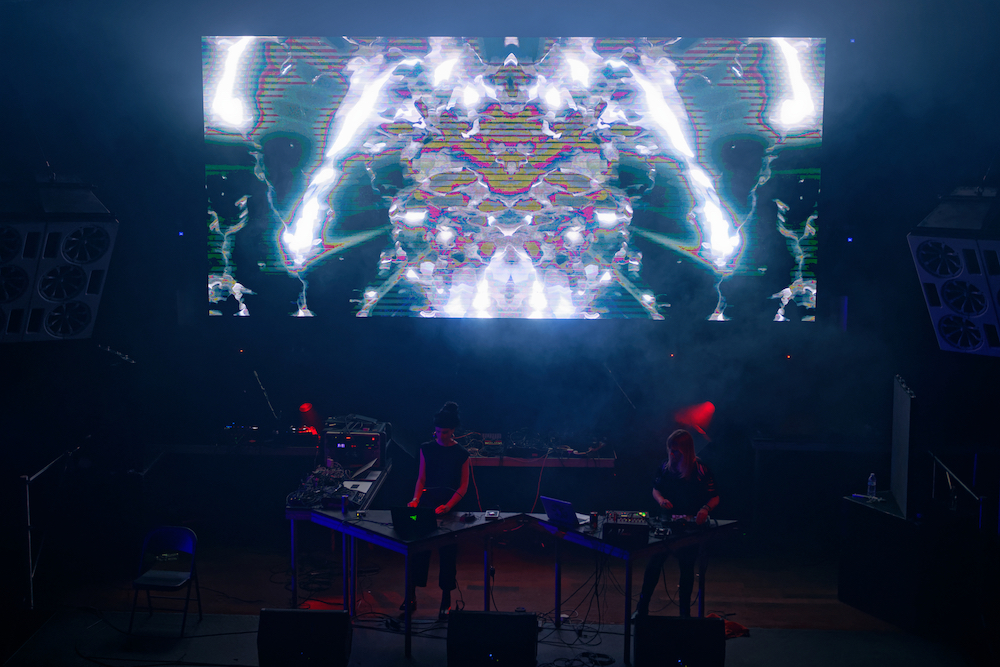 In a city where fortunes are amassed in solely by the analysis and transformation of data, it's nice to be reminded that algorithms are capable of more than the relentless pursuit of the coveted IPO. In the right hands they can elucidate raw information, reveal patterns, even fight back. A panel on the future of musical instrumentation warned against our devotion to algorithms altogether, stressing the importance of the haptic feedback of a real synthesizer; that the occasional nondeterminism of modular hardware could be leveraged to maintain originality in a musical landscape clogged with downloadable, prepackaged production loops.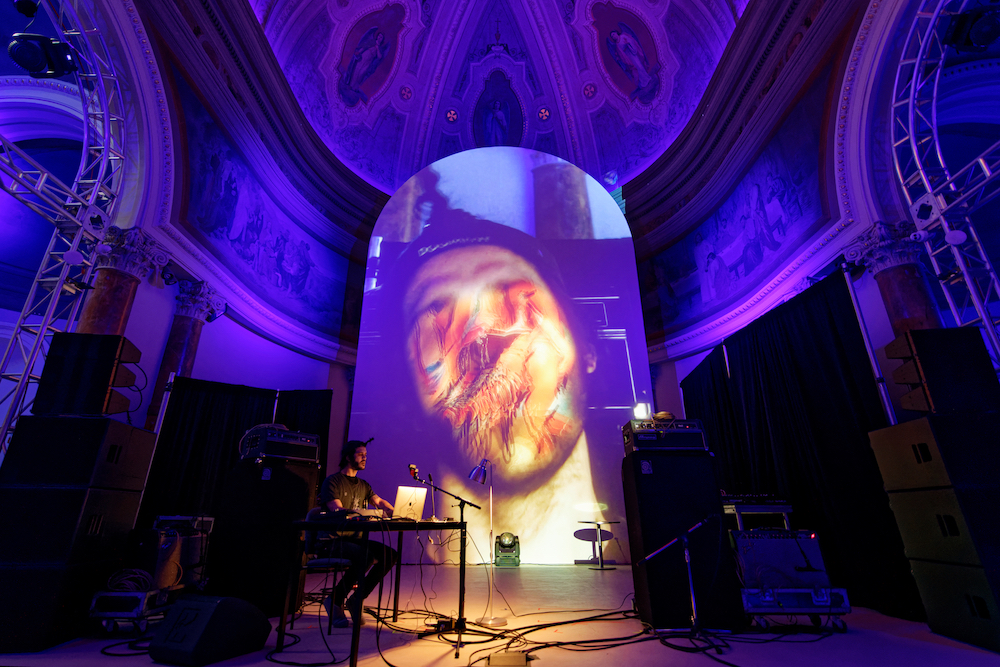 Afterwards, at the 906.world cathedral, Freeka Tet mutated and transformed an image of his face on a giant projector set up in place of the lectern, as though proposing design upgrades to God himself—in one hilarious moment faking a software failure, composing a tweet to Elon Musk, and then forging on.
This kind of intimate work, a demonstration of the extraordinary human capacity and appetite for experimentation, seemed on its face far removed from the late night dance floors of the second iteration of the Nocturne party, held under the hanger-like ceilings of Broadway Studios. But Halal and Relaxer brought a live set full of dark, undulating rhythms peppered through with anxious acid sounds that maintained a danceable tension. One rarely gets the chance to hear such adventurousness in this kind of environment.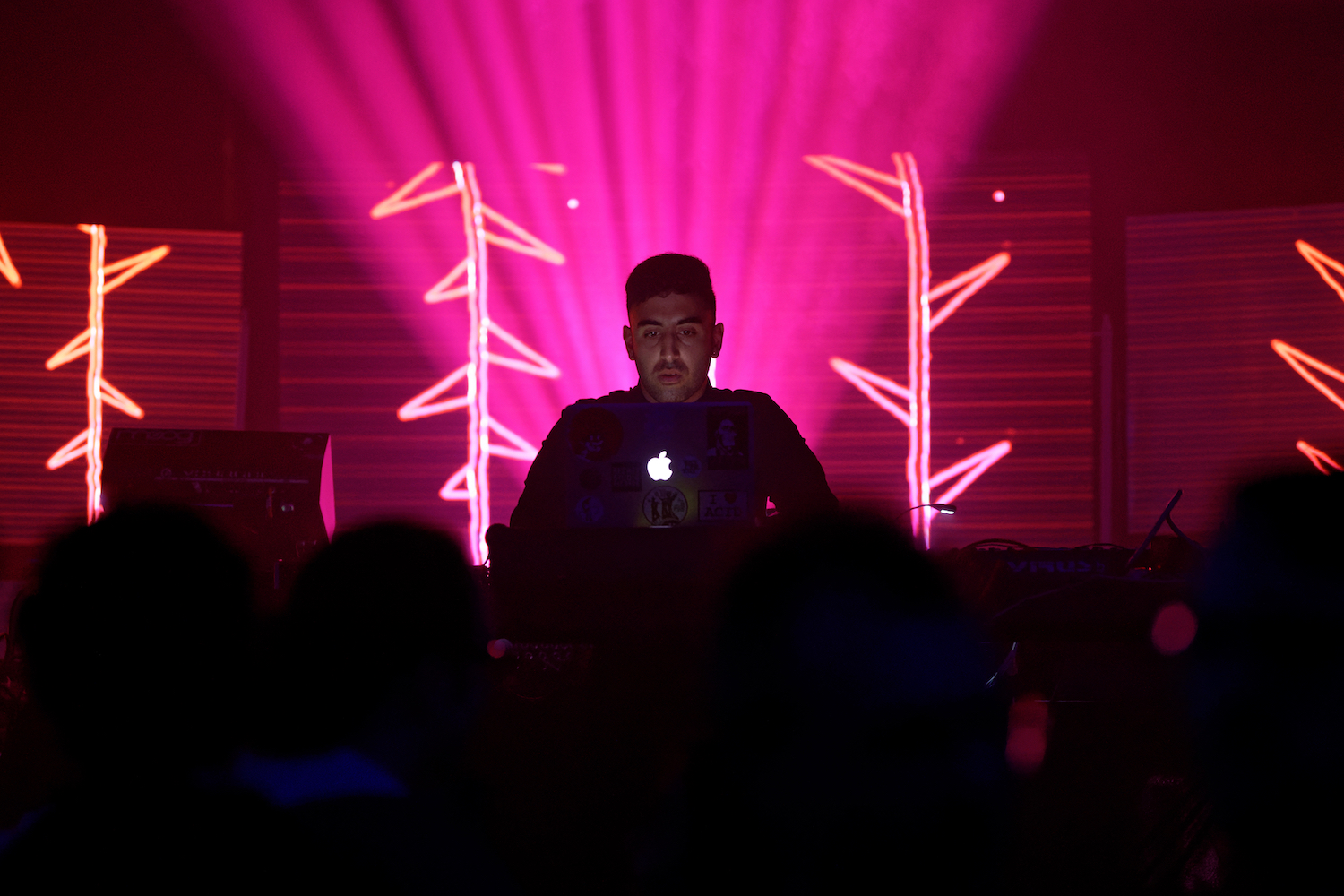 MUTEK.SF finally merged the high-level concepts of its daytime programming with more accessible fare at closing party The Experience, which took over the Midway on Sunday for more than 10 hours. The atmosphere was casual and exploratory and perhaps most importantly, not overcrowded. Veronica Vasicka energized the misty outdoor patio with beefy industrial techno, followed by the Hacker whose pioneering electro sound, optimistic by comparison, reminded us of the dream of the future we used to have when technology seemed like a force for good. Legowelt closed out the weekend indoors with a genre-spanning set that left the dance floor visibly fatigued, in front of a screen of indecipherable images—like some Rorschach test for a future cybernetic intelligence gone rogue.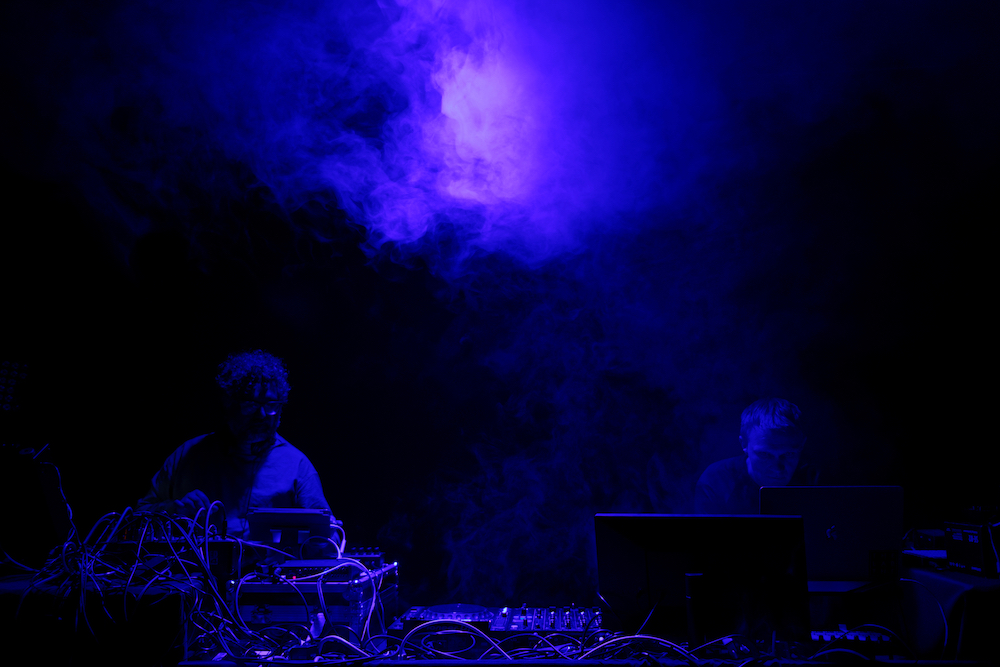 In a cynical world of mostly bloated, cash-hungry festivals, MUTEK.SF stands out as the obvious product of a genuine love for the genre and form by organizers and artists alike. The festival offers something fresh and even reconstructive in a city desensitized to constant technological hype, inundated by apps that no one needs which profit off the very feelings of inadequacy they engender in their users. While it's important not to allow the significant artistic achievements on display here to be overshadowed by the deeper implications they suggest, I have to note that MUTEK.SF is among the few organizations carving out a way forward for genuine artistic innovation—in a city where "technology" has become little more than a hollow and devastating engine of greed—and managing to be a hell of a good time while it forges ahead.