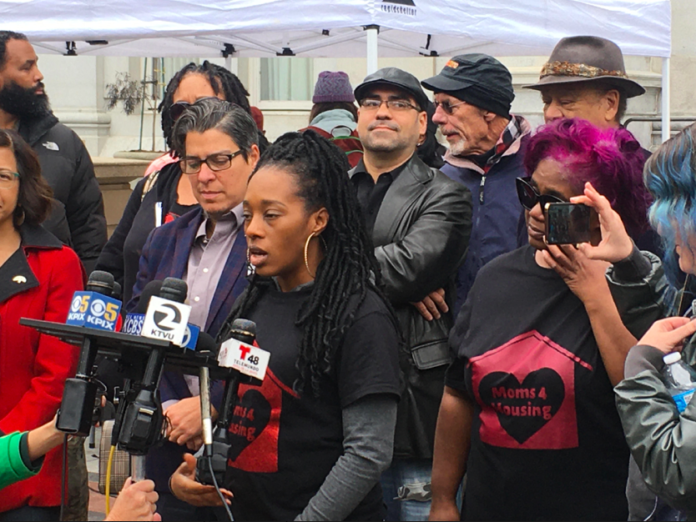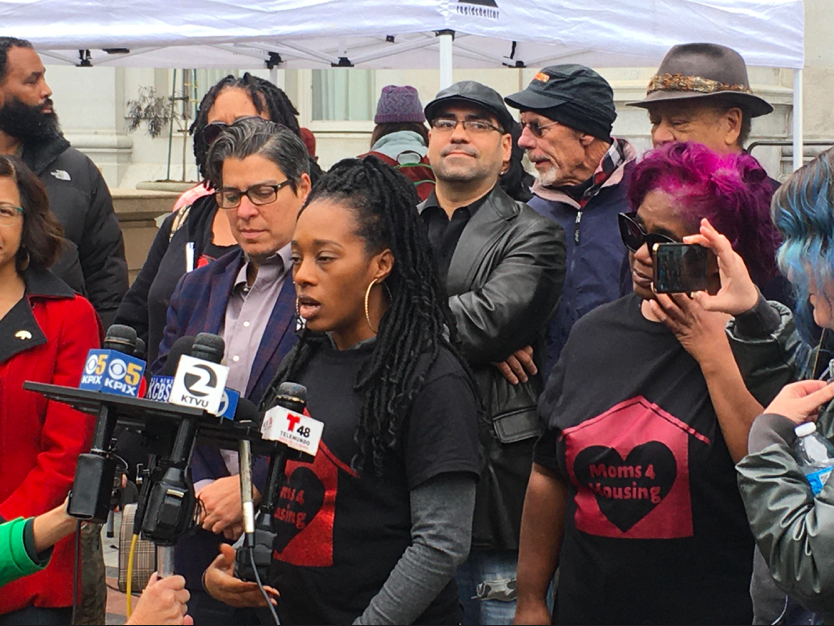 In a huge victory that may change the way Oakland (and other cities) looks at vacant housing, homeless mothers who took over an empty property in Oakland announced on Martin Luther King Day they will be purchasing the home through the Oakland Community Land Trust.
Wedgewood Properties has agreed to negotiate the sale what the group, Moms 4 Housing, calls "Moms House" for no more than its appraised value.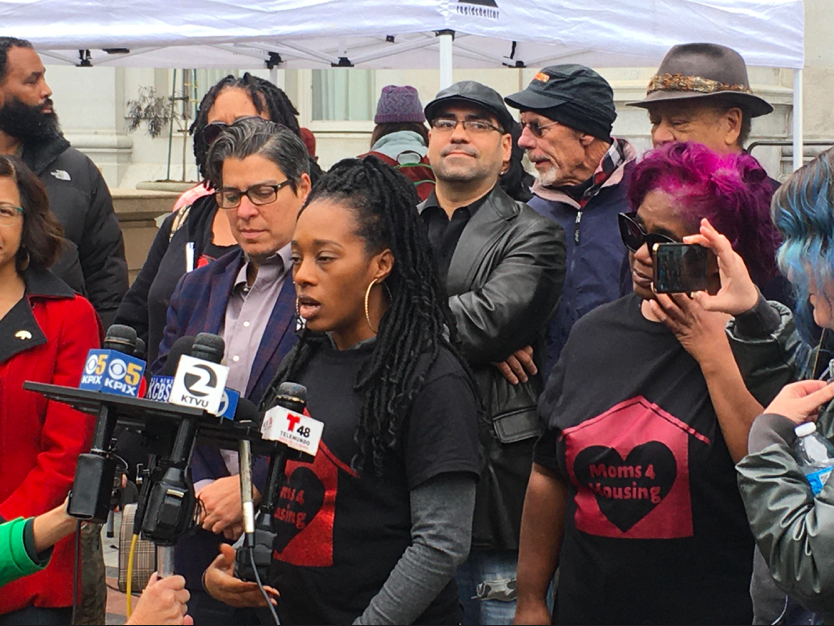 As part of the deal, the company has also agreed to allow the city of Oakland, the land trust, or other affordable housing organizations the first right of refusal on all of their other Oakland properties. In other words, the city will be first in line to have the option to purchase when Wedgewood's 50 properties go on the market.
It's a big deal.
Make no mistake: It's a reluctant, begrudging agreement on the part of Wedgewood. Moms 4 Housing, in collaboration with the Oakland Community Land Trust, repeatedly offered to buy the house during eviction proceedings. The company repeatedly refused.
Instead, they fought Moms 4 Housing every step of the way while feigning goodwill.
They hired one of the Bay Area's most powerful public relations managers, Sam Singer, who is notorious for working to stop the construction of a homeless shelter in the Embarcadero and for representing Chevron when its Richmond refinery exploded in 2012.
They justified an eviction by touting a plan for nonprofit organization Shelter 37 to employ at-risk youth to renovate the home, which would then be sold to a first-time home buyer.
(It turned out that Greg Geiser, CEO of Wedgewood Properties, sits on the LA-based nonprofit's board, which boasts a single employee.)
They said they would "buy shelter" for the moms for a mere two months.
Then they evicted the mothers from a property that had sat vacant for years. It would be one of more than 300 evictions Wedgewood has been involved with since 2015.
At 5am on January 14, the Alameda Sheriff's Office arrived. They came with armored cars, military grade weapons, riot police, and a battering ram. It was a raid on Black mothers trying to provide a life for their children in the city that they had grown up and built a life in. Two of the mothers, Tolani King and Misty Cross, were arrested.
The day after the eviction, Wedgewood threw their children's belongings onto the street and into the mud. They built a fence around what was once a home, guaranteeing that it would be empty once more.
It seemed like the fight was over. And yet, only six days later after the eviction, Moms 4 Housing won back Moms House.
Wedgewood attempted every possible tactic to ensure that Black homeless mothers would not be able to live in a vacant home. Despite facing the forces of a multi-million dollar company, Moms 4 Housing won, and they won big, sparking a national movement to assert housing as a human right.
The group, which first took over the vacant property in November of last year, has garnered attention across the country and amassed the following of thousands. Amongst the supporters include Bernie Sanders, Alexandria Ocasio Cortez, and Sorry to Bother You director Boots Riley.
"This movement does not end today with us or with that house," said 34-year-old founding member, Dominique Walker. "We will not stop fighting until everyone has a home."
Moms 4 Housing has already spurred new legislation. Councilmember Nikki Fortunato Bas said that a Tenant Opportunity to Purchase Act is in the works, which would allow tenants to the opportunity to purchase their own building from their landlord before the building goes onto the market.
Oakland council president Kaplan also proposed legislation for the city to purchase properties that are being auctioned off. Those properties would then be turned into affordable housing.
"This is what we can do when we organize and build movements," said Bas, thanking the mothers at the press conference. "Laws do not get made by City Hall alone. Laws get made when movements push policymakers."
It's a movement that has started national conversations on the devastating effects that the foreclosure crisis has had on poor communities of color and the aggressive housing speculation that has ensued in its wake.
Wedgewood, which owns at least 125 properties in the Bay Area, makes its profit by buying "distressed properties," quickly renovating them, and then reselling the properties. The home flipping giant has been involved with more than 300 evictions since 2015.
That housing speculation drives up the cost of housing and also leaves homes vacant, sometimes for years.
In Oakland, there are four vacant homes for every one homeless person. With more than 4,000 people sleeping on the city's streets, it begs the question: Should vacant homes be allowed at all?
The Alameda County Sheriff's Office is also coming under fire for the brutal, militarized eviction of black mothers and children.
"We're still hurting. We went to jail. We put our bodies on the line," says Misty Cross, who was one of two mothers arrested and taken to the Santa Rita jail, which has been deemed the most dangerous place in Alameda County.
The mothers are circulating a petitiondemanding an investigation of the eviction and a report to be released to the public by February 14, 2020.