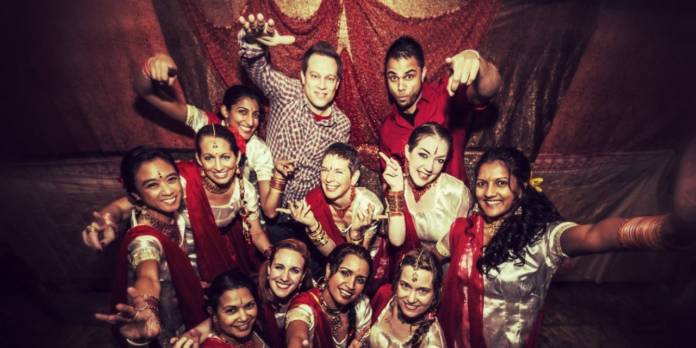 UPDATE: We are keeping a running list of artist and worker resources here, as well as including the opportunity for those affected by the crisis to share their story. 
"I don't even know anybody who has been able to handle this."
Entertainers and performers have been devastated by the coronavirus and the subsequent ban on events of more than 100 people, which went into effect Friday evening.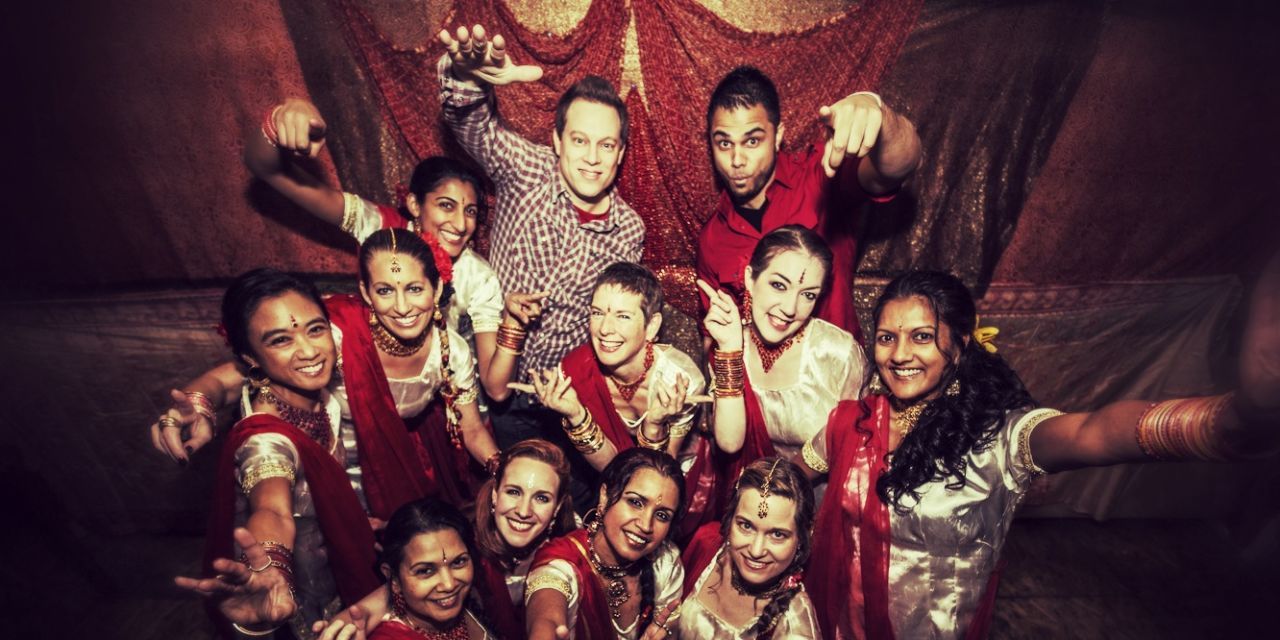 And with the governor's declaration today closing all bars and clubs, the situation will just get worse.
DJ Jimmy Love, founder of SF-based production and dance company Non-Stop Bhangra, has had to postpone a music festival in Fresno which was supposed to be happening at the time of the writing. Love is unsure if the festival will ever take place.
"We had 78-100 people staffed, food trucks, a staging company, full dance company, and we sunk a lot of marketing money into it … we moved it to a day next month and we're still not sure it's gonna happen," said Love.
Love explained that the postponement of the festival is potentially catastrophic for DJs and performers who were booked.
"We spend a lot of time planning, and then we get to this one payday. [As a performer], you don't make a lot of money from December to February, and March and April are our payday, you get paid for all the work you put in dancing, rehearsing. This is our key season," said Love.
Beyond the festival, Love has lost nearly all his business due to the coronavirus. Since Wednesday, Non-Stop Bhangra has had seven high-value corporate events cancel, resulting in a sudden loss of $15,000 in expected revenue.
Love said he believes the situation for the entertainment industry, especially for smaller venues, will be dire in the coming months due to the coronavirus.
"I don't know any small venues that can handle three to four months of paying rent with no sales," he said. "We might not have clubs to come back to. This could be completely the end of our business. By then you'd better start some other kind of business, otherwise I don't see how else you'll get by."
For Dan Karkoska, who produces Puff, which he described as a "queer cannabis drag party," things are up in the air.
"We're in a state of waiting, everyone's scared," said Karkoska. "For us it's financial, how long is this going to go for? I have a month, if I have to," said Karkoska.
On Wednesday, the day before I spoke with Karkoska, he had expected to have 14 performers at the Puff show at The Stud, San Francisco's oldest gay bar, but only seven showed up, and turnout was a paltry ten people, about a tenth of what the show usually gets.
Despite the low turnout, Karkoska was grateful that the show was able to happen.
"Last night's show was fun, good to get everyone out, I think that's the scary thing is staying away, it's a human nature thing to come together when we're scared," said Karkoska.
To make ends meet during these trying times, Karkoska plans to sell things from his house on eBay and hopes that there will be government assistance for performers who are out of work.
Rasa Vitalia, a professional dancer, singer, percussionist and caricature artist, said times ahead look bleak as well.
"I don't have any backup solutions… I just have to surrender to what's happening, there's no creative solution," said Vitalia.
Vitalia has had all her events for March, April, and May cancel, and is scrambling for a plan to earn income during what is normally a busy time for her business.
"I'm hoping my May events happen, but if not, I don't know what to do," said Vitalia. "I have like $10 left. I've been looking for other employment, trying to teach online dance, do online caricatures for people," said Vitalia.
The situation for performers is worsening in real-time. Even as I was speaking with Vitalia, a Saturday gig where she was going to perform cancelled at 1:30pm Friday. Another artist and drag queen I spoke with on Saturday, Jordan Sunshine, showed me a screenshot of a Facebook message telling her that an event where she was booked to perform had been cancelled. The message was timestamped 3:30pm, about one hour after I spoke with her over the phone.
Sunshine has had 18 events cancel on them because they would draw more than 250 people, including the Palace of Trash drag show, which normally has 300-600 attendees and was scheduled to occur on her birthday.
"No birthday drag show for me," said Sunshine.
Sunshine, like many performers, holds another job to make ends meet and has also been affected by the gatherings ban and social distancing. In addition to working as a drag queen, Sunshine works in visual design at Living Green Design, where she builds artwork out of plants for events. According to Sunshine all the events where they were scheduled to work have been cancelled for the foreseeable future.
Karkoska works as an usher at the Curran Theater for the play Harry Potter and the Cursed Child. All shows have been cancelled, erasing all Karkoska's expected income from that job. All of the performers I spoke to said that they have other friends with side jobs, such as driving Lyft or playing piano at high school musicals or events, and have lost that much-needed income due to the closure of schools or the practice of social distancing due to the coronavirus.
As their income channels have been shut off, Sunshine, Vitalia, and Karkoska are all moving toward performing online to make ends meet.
Karkoska streamed the Puff show where Jordan Sunshine performed live from The Stud Thursday night, and had 800 people tuning in, and got two small donations during the streaming. He intends to look into streaming more drag shows and having attendees tip electronically, possibly through Venmo or Paypal.
"We're fighters, we're doing online drag shows and doing online streaming, Other queens are looking at starting Youtube shows, I'm hoping to get my shows digitally produced," said Vitalia.
Sunshine told me that many performers are moving to Ubereats, Caviar, Doordash, because "the only way to make it in the gig economy is to deliver food to people staying home" as the coronavirus continues to spread.
Although the present situation for performers in the wake of the coronavirus is dire, many are still trying to remain positive.
"Money's great, but if we can make the world feel better, that's our next and ultimate goal," said Sunshine.
"I hope that if people are looking for some alleviation from this crisis, and [that] they will invest in entertainment, and perhaps supporting the arts online is good for everyone," said Vitalia.
If you want to help support artists and performers in the Bay Area affected by the coronavirus, you can donate to a GoFundMe campaign arranged by performers from Puff, where they are gathering funds to support each other. Donate here.
You can also contact legislators and demand financial assistance for affected artists. A SF-based drag queen, Polly Amber Ross, has posted a script on Facebook.
"We're gonna have to forge a whole new now," said Karkoska.