About 100 people gathered by the Harvey Milk Memorial Flagpole Saturday to participate in "A March To Remember and Reignite Hope," organized by Juanita More, a drag queen and queer rights activist.
The march passed through Castro, 18th, and Market Streets and celebrated queer-owned businesses still operating in the Castro—while commemorating those that have closed due to increasing rent and diminishing patronage.
The group laid black wreaths in front of closed stores, and rainbow wreaths in front of those that had revitalized vacant spaces. Some spaces, like the old Different Light Bookstore that is now Dog-Eared Books Castro, received both. Community activists and historians spoke at each stop along the march, which commemorated more than two dozen businesses.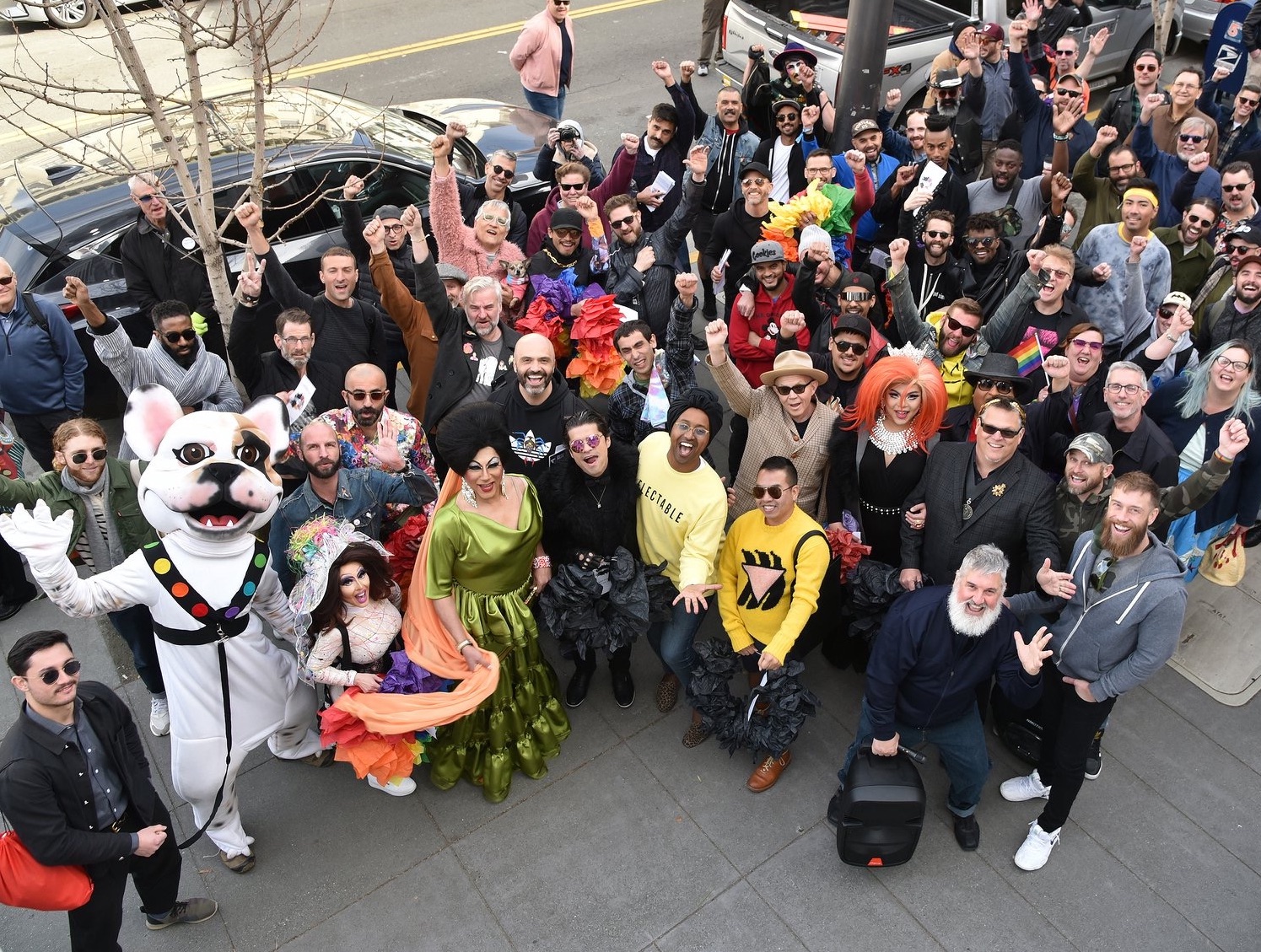 "I wanted to celebrate the foundation of what became known the Castro, and I wanted to mourn the businesses that are closed due to rent hikes and greedy landlords," said More. "It's a funeral of sorts," added More.
Businesses throughout San Francisco have struggled to survive due to commercial rent increases, and the Castro has been hit hard. Many of these storefronts remain vacant long after they close. Vacant storefronts are a common sight in the Castro.
More said that one reason that storefronts remain empty is because the landlords who own those properties will not lower the rent to an affordable rate for most proprietors.
"A lot of landlords won't change the rent… they're comfortable. They'd rather rent it [their properties] to the next tech company for $30 thousand a month," said More.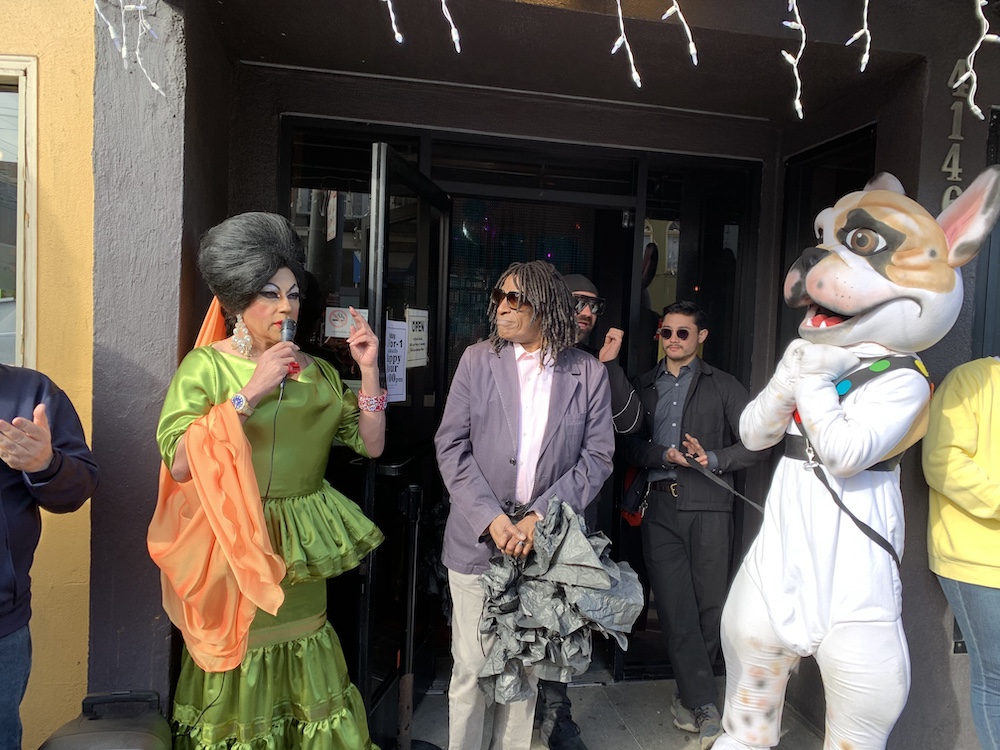 For business owners and patrons in the Castro alike, the loss of these businesses has been a loss to their culture.
"Our history, what this neighborhood represents to so many in the queer community is a safe haven to so many of us," said Shawn Vergara, owner of Blackbird and The Detour, a cocktail bar and "brewcade."
Vergara said he believes the shuttering of businesses in the Castro is caused in part by the extremely high cost of living in San Francisco.
"People's home rent is so expensive, young people don't have the money to spend so they're saving money for pay rent instead of going out… and the prices that landlords are trying to charge for [commercial] rent isn't sustainable. Bakers of Paris just shut down because their landlord shot up their rent an enormous amount," said Vergara.
More and Vergara both said people are looking online for things they used to get by going out.
"With the Internet, online dating sites, people don't have to go out to meet people anymore. It's bringing us together but also separates us. We need people to come back out," said Vergara.
"My goal is to remind people about coming together in person and supporting businesses… today people can order anything in, food, sex. But to dance, to flirt, you have go out and meet people," said More.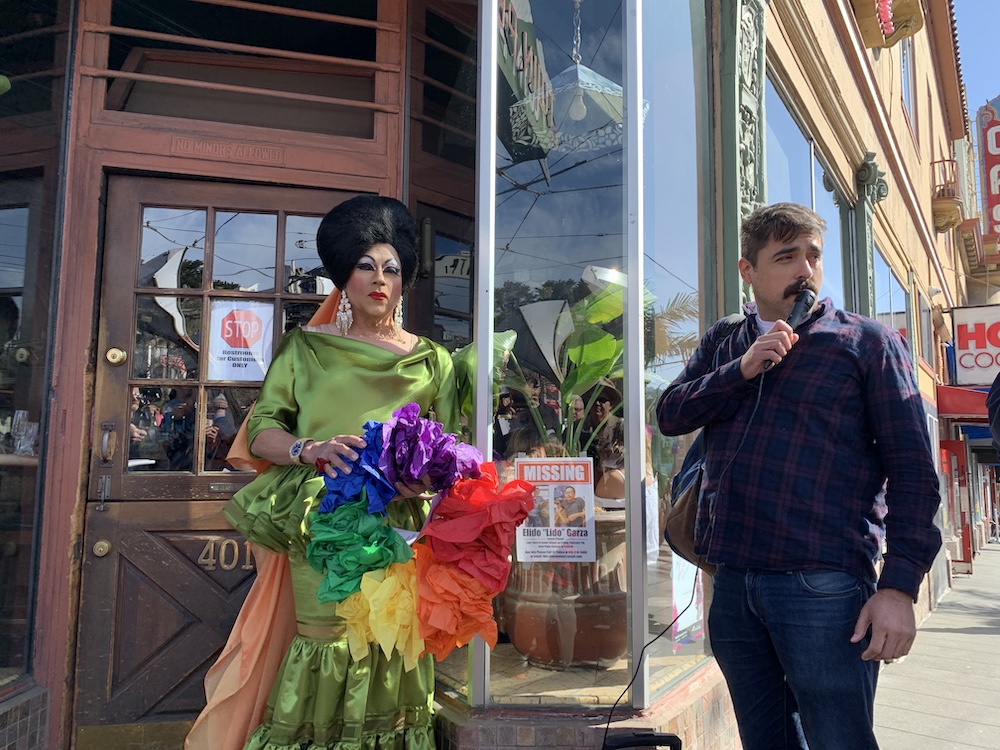 Nobody knows at this point how many vacant storefronts are in San Francisco, but the scale of the issue is apparent.
"We don't have a list of all of the empty stores in the Castro, but it's a lot," said Rafael Mandelman, District 8 Supervisor, whose district includes the Castro and who was present at the march.
Prop. D, a measure on the March 3rd ballot, would establish a vacancy tax, making landlords who don't rent out their properties pay as much as $25,000 a year, depending on the size of the building. The legislation, first introduced by District 3 Supervisor Aaron Peskin, is supported by Mandelman.
"People have always asked me why we don't have a vacancy tax… It [Prop D] would give landlords a lot of time to try and rent their property out," said Mandelman.
One certain way you can support businesses in the Castro and prevent their closure is to patronize them, according to Mandelman.
"Don't just come to the march, come every weekend, spend money in the bars, in the restaurants," he said.