As unpleasant as it is to find out that swans are not in fact mating-for-life in Venetian canals next to frolicking dolphins, it's doubly frustrating to hear that people are blowing off government-imposed social isolation to have fun without you.
Earlier this week, you may have read that a party promoter had chosen to throw an "underground" party at newish venue 251 Cocktail Club at 251 Rhode Island Street. on Friday night. News of the party, presented by well-established techno promotion crew SET and featuring Venetian DJ Lehar, generated a huge uproar online—especially through a viral article by CBS Local, which characterized the affair as a "rogue party" and invoked some of the outdated, mainstream anti-rave hysteria that accompanied news of the Ghost Ship fire.
Social media was flooded with understandable vitriol against these dangerous scofflaws of social distancing and nightclub shutdown regulations. Virtual torches were lit, pitchforks were verbally polished, the sequestered villagers were assembled for an online march on the castle. The City Attorney's office even got word of it and put the promoters and venue on blast with a strongly worded letter to the landlord.
Except the whole incident appears to be an overblown error, revealing not only technology's (and journalism's) failure to catch up with the coronavirus shutdown, but the extend of the disease's effects in the Bay Area as well.
The whole imbroglio was a combination of overzealousness, technical snafus, and COVID-19. Both the venue and the promoter had actually canceled the Lehar show on March 14, just after the state announced that all nightclubs were to be shut down indefinitely. However, due to the way that events are announced and tickets sold online—mostly via Facebook and Eventbrite—the word was slow to get out, and the party appeared to still be happening.
On top of all this, the kerfuffle took on a tragic edge, as it was revealed that SET's founder, Christian Pineiro, has actually been seriously ill with coronavirus (as he revealed in a Facebook post) and was therefore unable to respond to the growing discontent. 251 Cocktail Club owner Spensur Husen quickly followed up Pineiro's post with confirmation of the situation.
It was Comment Section Heaven for a hot second, though, wasn't it? Imagine: 200 sweaty revelers, some of them probably wearing Joe Exotic and Carole Baskin costumes, pulsating to the beat, while outside a plague raged and the rest of us stewed six feet apart from one another. You think people are boiling alive just peering through their blinds to judge the parents of small children who are playing in the park? This was like the Fyre Festival raised to the power of The Masque of the Red Death.
City Attorney Dennis Herrera's office thought so, claiming that tickets were being sold through Eventbrite and through Pineiro's personal site until Wednesday, March 25. However, Pineiro says that a technological foul-up was to blame. He created a Facebook event through Eventbrite, but once the owner of 251 Cocktail Club deleted the initial Eventbrite posting, there was effectively no way for Pineiro to delete the now-orphaned Facebook post.
There are currently several events on Eventbrite promoting parties this week that have yet to indicate clearly that they are cancelled or postponed. Advertisements for cancelled arts and music events and parties are still confusingly appearing in many peoples' Facebook feeds, perhaps a result of Facebook sending thousands of content moderators home.
"Four days ago, I reached out to Eventbrite and said, 'I'm sick, please refund all tickets.' But there's only so much they can do without me doing the rest, and because of that particular glitch, I couldn't even look at it."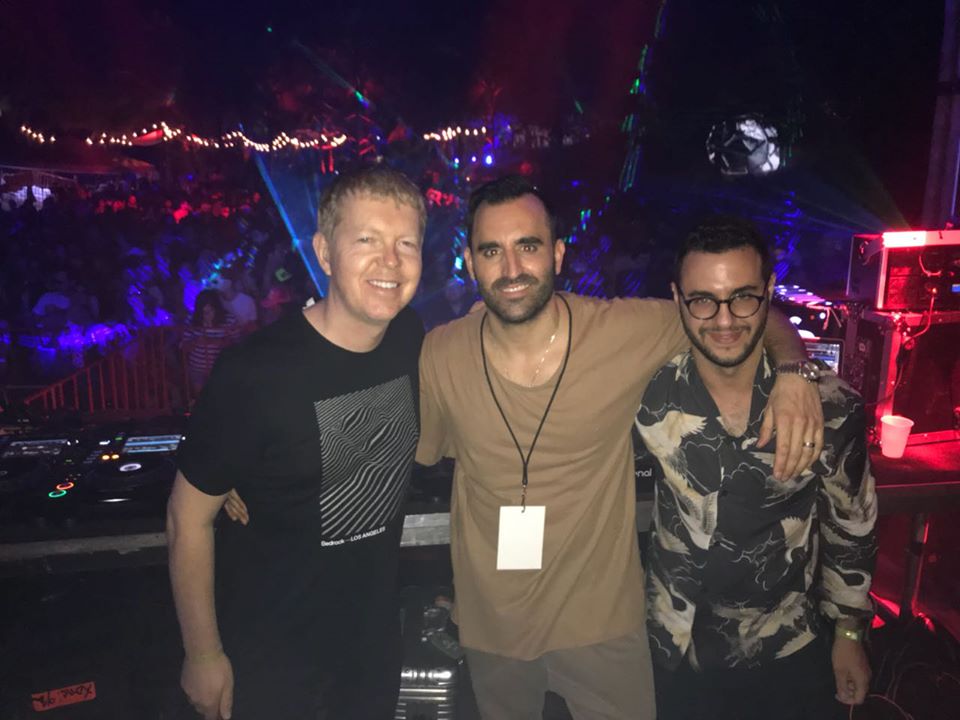 Pineiro showed 48 Hills a series of text messages that confirm a Facebook post canceling the event on Saturday, March 14—almost two weeks ago. He also claims that he's been ill with COVID-19 for more than a week, since returning from a festival in St. Martin.
"I had a really high fever, and got back and tested positive and quarantined myself with no human contact for the last 10 days," Pineiro said by phone. "I've been sleeping 16 hours a day. It's been rough. Imagine the worst cold you ever had, and multiply by 100."
Pineiro expressed surprise at the vehemence of the city's claims, stating that the City Attorney's office never contacted him and never looked at his social media accounts, which he updates frequently. (There is a 10-day posting gap on his Facebook page during the time frame in questions, which may have contributed to the confusion.)
"They're accusing me of something that was never going to happen," he said. "Why would I try to sell tickets to an event that I am not promoting?"
Indeed, the entire argument that someone would throw a giant party weeks into a nationwide emergency only stands up to scrutiny if one believes that party-goers are uniformly self-absorbed, irresponsible hedonists who don't care about each other's wellbeing, and that absolutely none of them would be upset by this. A casual glance at venues around the city show that not only is San Francisco's entire nightlife community abiding by the restrictions, but that people are valiantly rallying to look after one another, physically and economically.
Moreover, Pineiro has a good reputation in SF's nightlife community.
"He's a super-solid promoter, up front with everything," says Jeff Whitmore, owner of Public Works and The Midway. "I've been talking to him for the last week or so when he's been sick in bed. We had several events planned with him that we're going to reschedule for the fall."
The City Attorney's office stood by its decision, however.
"We're pleased this event is now cancelled and tickets are no longer being marketed or sold," said spokesperson John Cote. "We will continue to monitor the property to confirm that the event will not take place. We are in the midst of a pandemic, and everyone needs to follow the directives of public health officials."
Lehar, the headliner for the long-canceled party at 251 Cocktail Club, probably knows this well. As Pineiro points out, he's from Italy and wouldn't have been able to fly to the US to perform, anyway.