The mood was tenderly festive last night at the long-awaited party for the reopening of RS94109, the Tenderloin record store and cafe. A slight cloud of shock and somberness lingered over the swelling crowd, and you could hear the word "Oakland" drift from several conversations.
Sweet, smiling brothers Sohrab and Skander Harooni, who opened the space with friend Josh Wood, accepted compliments, served coffee, and played some music. Their parents served Afghani food in the corner, accepting donations for victims of the devastating Oakland Ghost Ship party fire, which the night before claimed so many lives of people who would have been there to celebrate RS94109's return. (So far, officials have announced 33 dead and more missing at what is being called the deadliest structure fire in the city's history.)   
This was the kind of crowd that would have been at the Ghost Ship party: mostly dressed in casual black with a knowing bright streak or two, attitudinally chill, influenced as much by classic goth as classic house — with a European bent and a practiced connoisseurship in intelligent, experimental musical projects that don't tip over too much into artiness or irony, but still offer moments of joyful catharsis. The kind of well-rounded individuals who could hold a solid discussion about gender politics or Caribbean music of the 1980s — or just hug you hello on a weird dance floor somewhere and make you feel welcome. In other words: cool, sophisticated young people you wanted to know better. 
Totally not the mythical drugged-out, aggressively Day-Glo ravers some sensationalizing media were saying attended the "electronic dancing concert" in Oakland the night before.  (50 years later and the press is still so square it can't properly describe a warehouse party, let alone an artist collective). And definitely not the orgiastic, anarchic, godless libtards, deserving of their hideous fate, that disgusting comment trolls from TMZ and Fox News to SFGate and East Bay Express were sliming. (The trolling on the Ghost Ship story has been so overwhelming, you'd have thought Hillary was DJing that night.)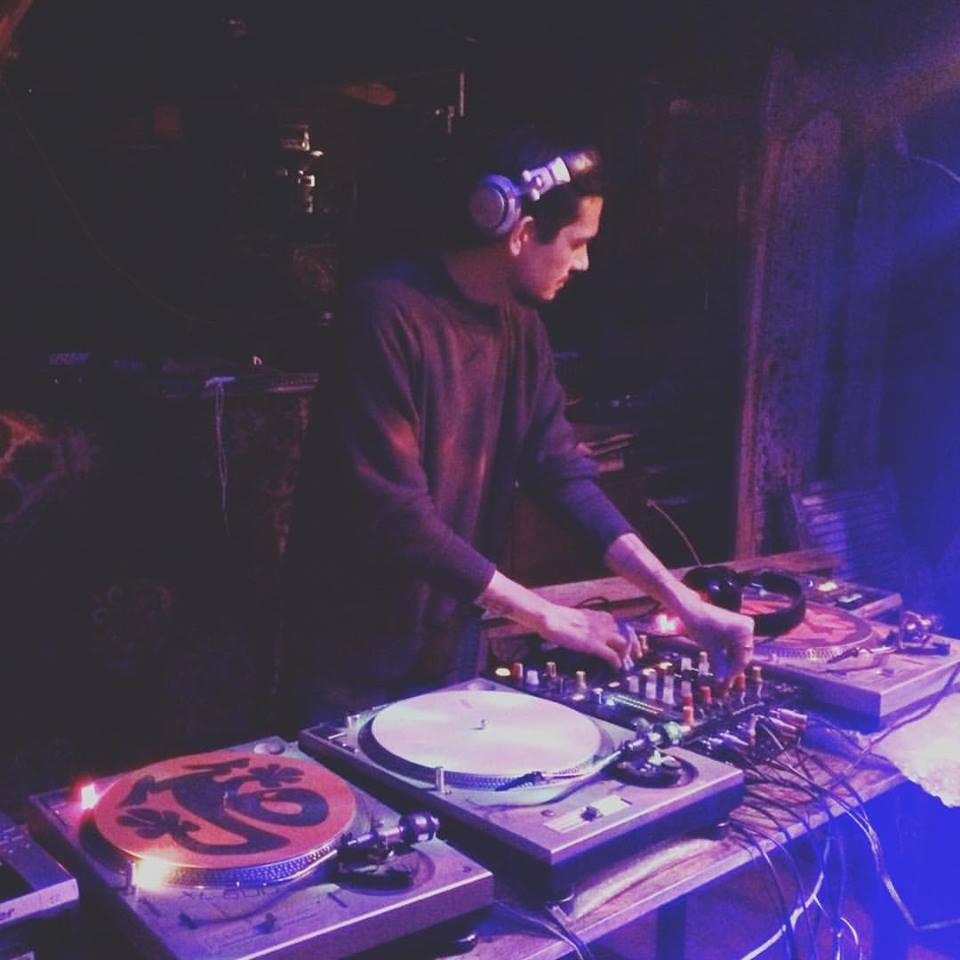 No, the missing included people like Johnny Igaz, aka Nackt, a shy, skilled, and ubiquitous DJ with an encyclopedic knowledge of music, the most goofball cat-dad smile, and an impish social media presence that made sly light of cultural events. Or Amanda Allen, the nightlife photographer who always sported the zazziest eyeglass frames and magically appeared on the most unlikely dance floors with an enthusiastic hello. (One of the most wondrous WTF moments of my life was when Amanda suddenly parted the crowd at a Detroit party to beam towards me.)  
Or Chelsea Faith, aka Cherushii, the prolific DJ, promoter, and musician who would set up her complicated equipment at a moment's notice to generate ethereally danceable sounds in her signature post-disco style. Or Barrett, responsible for the ace soundsystems at the Bay Area's deliriously dark underground techno/noise events. Or Joey Casio, who connected everyone and inspired them to perform (or, in his expansive term, "facilitate"). Or Micah Danemayer, who hosted the coolest live joint, Obscura Machina.
Or Kiyomi, or Feral, or Cash, or Nex, or Denalda … or so many more, all denizens of a tight-knit scene, much of it queer and of color, that nourished itself on DIY dedication and a true family spirit. Some saw each other pretty much every weekend, and their lives were musically, socially, and professionally intertwined. (Not that you could make nearly enough money to pay rent doing any of this, so it was also all extracurricular.) I knew many of them, wrote about many of them, aspired to be as cool as many of them. Some I just spotted from afar, at the periphery of my social media vision. Several were on my perpetual "I need to interview you because you're a freakin' unicorn" list. Just the fact that they existed in this crazy world made me believe in the power of nightlife all the more.
At RS94109 I didn't feel much like talking — I just wanted to be around people and look through records — but I ran into one of SF's foundational DJs, Solar, outside and we both shared a long, tearful hug. He'd had been busy all day setting up for the afterparty at Monarch, working through the shittiness of it all, and he shared a common sentiment: 2016 couldn't be over soon enough. "I'm actually scared, though, of what it might have planned for New Year's Eve," he said, employing the dark humor we all were to get beyond the panicky places our imagination of the previous night kept taking us.
I went to get a drink next door at the Gangway — yet another endangered old-school safe space for queerdos in a city of ever-dwindling options and skyrocketing rents — but after weakly singing along to Keyshia Cole on the jukebox with a big, beautiful, motherly stranger, I couldn't take the coverage of the fire showing on the TV news, so I jetted to Powerhouse in SoMa. Friends were gathering for the Powerblouse party, where drag queens transform well-known nightlifers who have never done drag before into the inner queen of their dreams, live onstage. It was a perfectly "only in SF" thing that I felt sure would keep me going.
There, I ran into two longtime performers: Fauxnique, an outspoken female drag queen who has toured the world performing, and Profundity, another female drag queen presence on the scene. We spoke for a long time about big issues like the housing crunch in the Bay Area, how expensive it can be to open or perform in licensed venues, how there have always been and always will be underground spaces, how creative kids are always going to do creative things in creative places, and how America's weird Puritanism combined with its "pioneering spirit" was twisting everything into a confusing, funhouse-mirror Wild West of morality-based, selectively applied regulations where everything is allowed for some, nothing for others.
"This tragedy points to the need for our community to really be mature about the necessity of these spaces and how we can take care of ourselves and each other," Fauxnique said. "It can feel like we're on our own here." And indeed, in the aftermath, architects, engineers, counselors, therapists, and more from the community have offered to help guide people through running and maintaining an underground space.      
Talking about all that was comforting, and knowing that people in nightlife venues throughout the Bay Area were talking about it was, too. (Almost all of the parties I knew of on Saturday night were dedicated to paying tribute to the missing or raising money for their families.) And when some of the Bay Area's biggest jocks, the Oakland A's and Raiders, and San Francisco's most avant-garde electronic music performance venue, Gray Area, are both hosting huge fundraisers for the same cause, a real feeling of unity emerges. Please donate.
The days ahead are going to be very, very hard, as the hole torn through the Bay Area nightlife community will become more painful and obvious. On top of all that, the bullies and idiots of the world are attacking us, too. And some very tricky issues and serious questions about the venue will arise: Already some in power are trying to use this tragedy to further marginalize artists and performers. If the licensed venues and living spaces are too costly and the unlicensed ones are shut down or evicted, what will artists do? 
But a bit of hope came in the way the community was coming together last night — numbly, but showing its ever-colorful, resilient spirit.