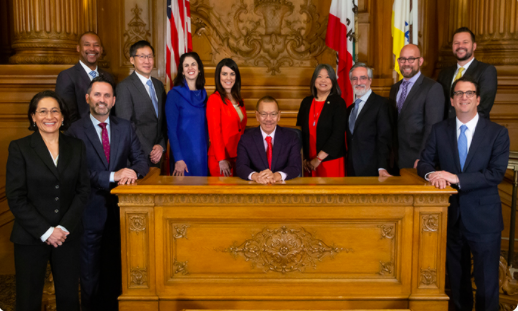 The center of public policy in San Francisco has so clearly shifted from the Mayor's Office to the Board of Supes that nearly every important initiative these days is coming from the board.
Mayor London Breed, of course, is dealing with the COVID crisis as the chief executive of the city.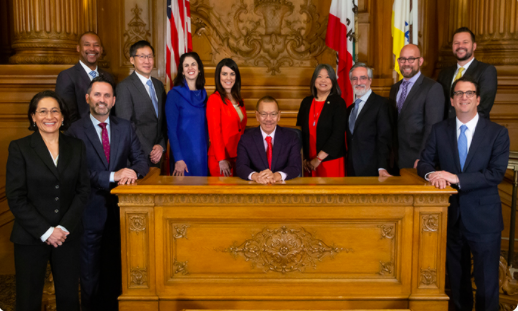 But even on COVID-related issues, there isn't much coming out of the Mayor's Office; it's all from the board.
And the board's agenda is extensive.
Just this week, we saw:
— Sup. Sandra Lee Fewer passed legislation ending the policy of charging inmates at the county jail high fees for phone calls and commissary items. The measure, which the mayor and the sheriff support, passed unanimously, and will make San Francisco a national leader in this area.
It's long overdue – like most counties in the US, San Francisco used to contract with phone outfits that charged a huge surplus for prisoners to talk to their loved ones. A ten-minute call could cost $20. That's one of the most regressive taxes you can imagine, and yet the city made money off it.
That will now end.
— Sup. Hillary Ronen introduced legislation that would provide clear protections to workers who are unable to be on the job because they have tested positive for COVID or are at risk. Ronen has also introduced legislation that would cover two weeks' worth of pay for undocumented workers who need to stay home and quarantine but are not covered by federal unemployment benefits.
— Sup. Aaron Peskin introduced legislation to prevent landlords from unreasonably engaging in loud, disruptive construction and cutting off water and utilities in buildings while tenants are trying to shelter in place and work from home.
— The board voted Tuesday to continue for a week a series of ballot measures that would create a public advocate, raises taxes on big businesses, and establish greater oversight on the Department of Public Works. That's just a ministerial decision based on amendments to the bills; they will be back next week and we will see a critical vote on whether they go on the fall ballot.
— Add to that Sup. Shamann Walton moving to defund the police.
This may turn out, even in the crisis (or because of it) to be the most productive, progressive board in a long time.