The organization that manages the courts in California is moving to end a moratorium on evictions that has saved millions of people from losing their homes.
The state Judicial Council, which is chaired by the chief justice, was set to allow the moratorium – known as Emergency Rule Number 1 — to expire Aug. 14. Now it appears the group will vote to set the date for Sept. 1.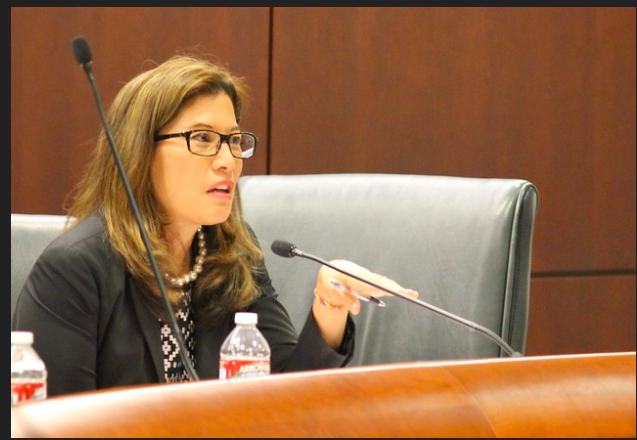 But tenant advocates say even the few extra weeks won't be much help, and the action will unleash an avalanche of evictions that could transform the state and lead to far more homelessness.
In fact, according to a study from UCLA, 120,000 households could be evicted this fall in Los Angeles County alone, including 184,000 children.
Census data shows that 1.7 million California tenants were unable to pay their rent on time last month.
A bill working its way through the Legislature, AB 1436 by San Francisco Democrat David Chiu, would delay many evictions and foreclosures for up to 12 months. The bill passed the Assembly, but won't be heard in the Senate Judiciary Committee until Aug. 18, and the Legislature goes on recess Aug. 31.
Meanwhile, an eviction crisis is looming.
As Tom Drohan, a lawyer with Legal Assistance to the Elderly, points out in a letter to the council:
We are continuing to see evictions filed against seniors and adults with disabilities. From March 13, 2020, to August 7, 2020, approximately 65 individuals were referred to our office with eviction notices that were served during the pandemic. Some of our clients whose cases will be allowed to immediately proceed upon the expiration of Emergency Rule No. 1 include:

A woman in her 80s being evicted for non-payment of rent
A man in his 70s facing eviction for singing in his home
A woman in her 80s being evicted for cluttering
A man in his late 80s facing eviction for allegedly missing one month of rent
Drohan notes:
Emergency Rule 1 is critical to protect our client community and our staff. Our clients are at an elevated risk to experience fatal COVID-19 symptoms. Very few of our clients have access to technology that could allow them to effectively fight their eviction cases remotely. Some of our clients do not even have phones. In order to even communicate with such clients, our staff are often required to do home visits at places like nursing homes and assisted living facilities, cramped single-room occupancy (SRO) buildings, and senior housing units.

In exception cases that have been allowed to proceed during the pandemic, collecting documents and filing papers that require client signatures have been a logistical nightmare and health risk with numerous clients being forced to physically come to our offices. This nightmare is compounded when a member of the client's household reports flu-like symptoms which drastically heightens the danger of breaking Shelter In Place. Forcing all of our clients to fight their eviction cases as COVID-19 cases surge in California will unreasonably put all of our clients as well as our staff members at risk to contract COVID-19.
Chief Justice Chief Justice Tani Gorre Cantil-Sakauye argues that it's not the role of the courts to block evictions:
I promised the Governor that we would assume this responsibility with the greatest care. The judicial branch cannot usurp the responsibility of the other two branches on a long-term basis to deal with the myriad impacts of the pandemic. The duty of the judicial branch is to resolve disputes under the law and not to legislate.
But the Legislature hasn't acted and is running out of time.
Cary Gold, director of litigation for the Eviction Defense Collaborative, told me there's a big backlog of eviction cases from January and February, before the order was put in place, that could soon swamp the courts.
"The courts are not ready for this," she said. "At least we should all have some warning." She suggested that the council could wait 90 days before the order expires, which would give the legislature time to address the eviction issue.
It's going to be hard, in a COVID environment, for judges and juries to hear cases – and as Drohan notes, even harder for lawyers to prepare to defend their clients.
In San Francisco, legislation authored by Sup. Dean Preston prevents landlords from using nonpayment of rent during the crisis as grounds for eviction. But landlords can still cite other causes. "Your landlord could tell you tomorrow during the pandemic that they want to move into your apartment," Gold said.
Many so-called owner-move-in evictions are fraudulent.
And most cities in California have none of the protections that San Francisco has.
Tenant activists will hold a rally Thursday/13 in front of the State Building to urge the council to keep the order in place until
The Courts have a plan for how to carry out jury trials safely with proper social distancing;

The Governor and the Legislature have addressed the problem of how unpaid rent during the pandemic can be paid or canceled; and

There is a plan to safely house the homeless, as the lifting of this Rule will cause an increase in homelessness.
"The ability to shelter in place is critical to stemming the COVID-19 spread, said Martina Cucullu Lim, director of EDC. "It would be disastrous for courts to open their doors to evictions at this time."
The event starts at 10am at 455 Golden Gate.