Culling through the forty features viewed at both the Sundance and Slamdance Film Festivals last week has been as much fun as watching them in the first place. Here is a spoiler-free account of some the fest's best to bookmark in your calendar for the upcoming year. Read part one here and part two here.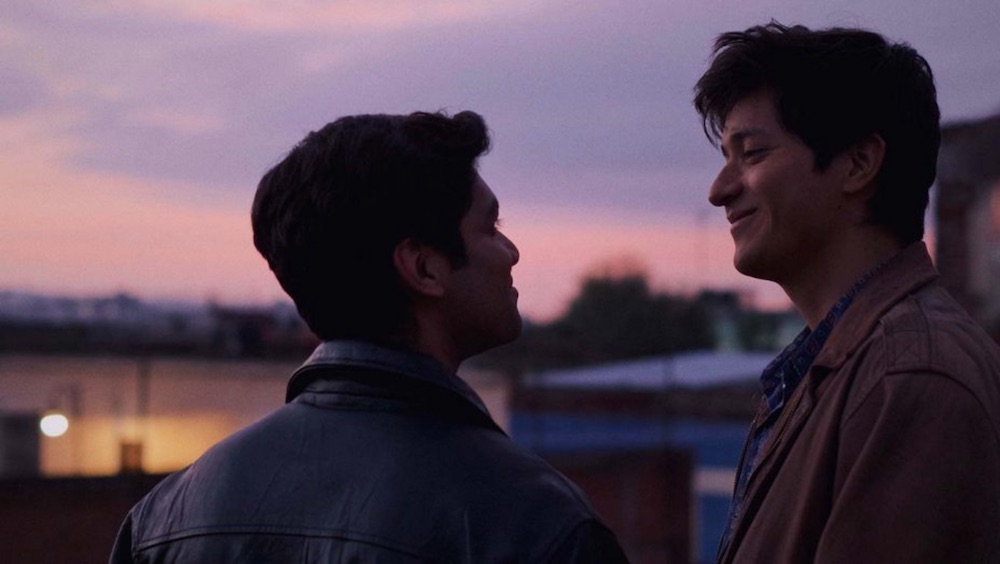 I Carry You With Me (USA/Mexico)
Thankfully the Sundance Film Festival re-invented its "Spectrum" section in the late 2000s, rebranding it as the "NEXT" program and showcasing "pure, bold works distinguished by an innovative, forward-thinking approach to story-telling." After co-directing many award-winning documentaries with Rachel Grady—see Jesus Camp (2006), 12th & Delaware (2010), Detropia (2012) and One of Us (2017), Heidi Ewing has gone rogue and delivered a genuinely remarkable debut narrative feature. Winning both the NEXT Audience Award and a special "Innovator" Award, I predict this heartbreaking love story will pop up on many critics year-end lists. Cinematographer Juan Pablo Ramírez spins a stunning web around Iván and Gerardo as they struggle to hold onto one another during these tumultuous "border crossing" times. In the post Q&A, an audience member broke down sobbing from the utter "truth" of Mexican culture the film achieved, which in turn brought tears to the filmmakers on stage and then to rest of us in the audience watching it all happen. Like many celebrated films coming out of a film festival, do your best to know as little as possible of the plot. Ewing has constructed such a profound pilgrimage that I can promise there is quite an emotional reward to the courageous audience member who braves this memorable migration into the unknown. Sony Pictures Classics picked up the film's distribution, so keep your heart open and your eyes closed until it gets released later this year.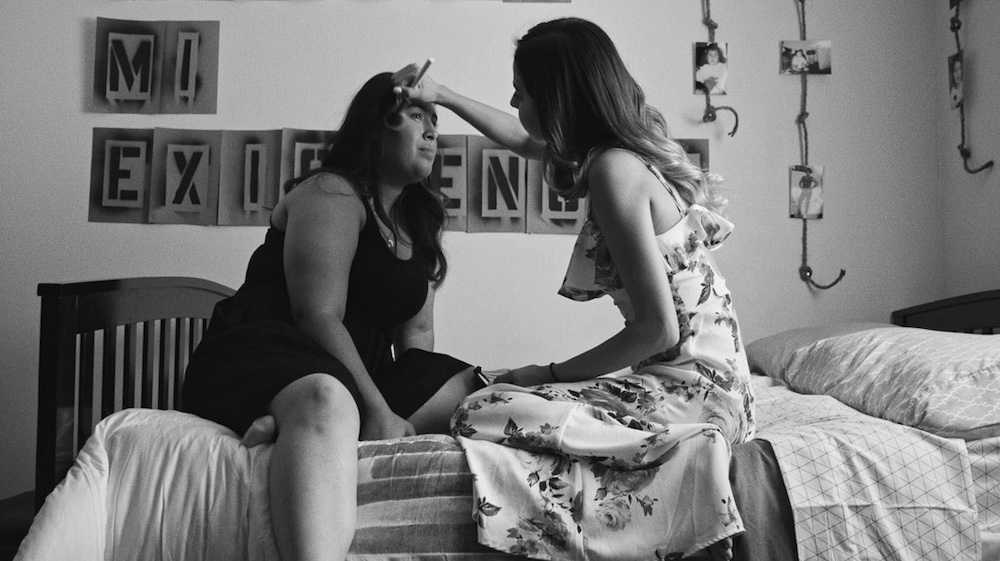 La Leyenda Negra (USA)
Patricia Vidal Delgado's feature debut is the kind of ferocious film that Sundance used to champion in its Dramatic Competition in the early 1990s. Aleteia (portrayed perfectly by newcomer Monica Betancourt) has just transferred to a new high school in Compton and finds it difficult to connect with her inevitably less queer and less politically conscious classmates. Luckily, she has caught the attention of Rosarito, the "it" girl of the class (played with intimate integrity by another newcomer, Kailei Lopez) who is completely fed up with her popular posse. Starting with the title (referring to a seemingly unending biased attitude or bigotry) Delgado is interested in confronting the issues head-on. La Leyenda Negra beautifully balances its passionate points (the recent deportation of hundreds of undocumented Salvadorans seems especially prophetic) with frank, familial friendships and a refreshing glimpse into Compton High School students, which were not only based on the director's real-life experiences, but most of the actors are graduates from the school. All of this makes this "little LA film that would" an absolute must see for anyone who may be finding themselves yelling at contemporary screens to not only say what you mean, but to say it from your soul.
Erica Tremblay's Little Chief (USA), delicately programmed before La Leyenda Negra, is a lovely 12-minute study of an elementary school teacher who attempts to help one of her troubled students on a reservation in Oklahoma. Produced by Sterlin Harjo and containing yet another contemplative performance by Lily Gladstone (Certain Women), this short film should be made into a feature length film.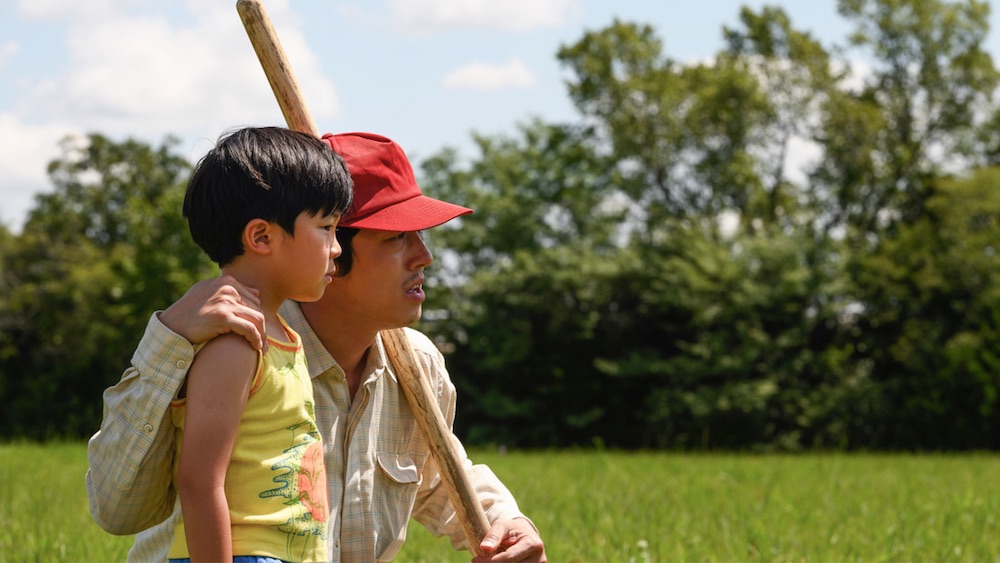 Minari (USA)
Snagging both the Grand Jury Prize and the Audience Award Prize in the US Dramatic category, writer/director Lee Isaac Chung's movie tapped into his own upbringing to supply an immensely affecting autobiographical story. Steven Yeun is mesmerizing as the "head" of a Korean American household who moves from the West Coast to rural Arkansas in the early 1980s. Punctuated by a superb musical score by Emile Mosseri (The Last Blackman in San Francisco) and a hilariously wild grandma-performance by the legendary Youn Yuh-jung (whose leading roles in Kim Ki-young's Woman of Fire (1971) and The Insect Woman (1972) have to be seen to be believed), this appropriately A24-distributed crowd-pleaser is more than just "this year's The Farewell". Chung's personal look at the inner workings of a family combined with his fluid and fine tuned visual aesthetic (this being his fourth feature), it is not a stretch to compare this major work to the melancholy mastery of Yasujiro Ozu.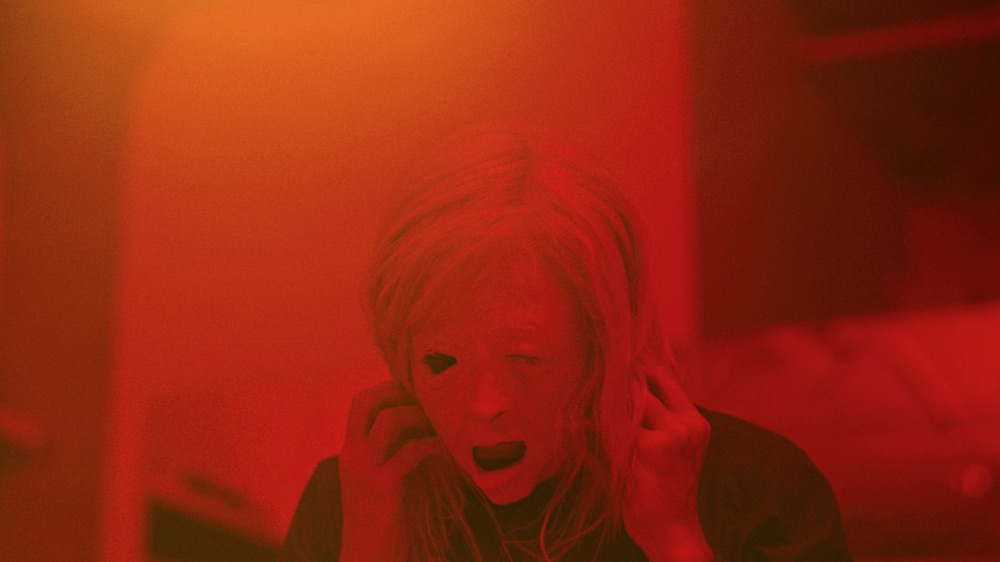 Possessor (Canada/UK)
Being the son of David Cronenberg has to be as hard as being the daughter of David Lynch. Brandon Cronenberg brought his second feature Possessor (Canada/UK) to Sundance this year and had more than a few people run from the theater during its premiere. Multiple viewings are fully required to even attempt at understanding this gloriously grotesque, sci-fi black hole, complete with corporate agents using brain-implant technology to inhabit and control other people's infrastructures. Fans of Scanners (1980) and eXistenZ (1999) should be quaking in their boots, while newcomers to this Canadian genre may find Possessor to be one of the most overwhelmingly violent and excitingly confusing films of the year.
małni – towards the ocean, towards the shore (USA)
Pronounced "moth-nee" in Chinuk Wawa, a nearly extinct indigenous language from the Pacific Northwest, is the primary spoken language in Sky Hopinka's peaceful and poetic experimental documentary. Hopinka has been a welcomed staple in numerous experimental short programs for over five years now and I am pleased to say that his unique feature debut is an enchanting rumination on Chinookan origins, contemplating the afterlife, rebirth, and the places in-between. Handmade cinema is a rare treat and the combination of striking shots of surrounding nature with a handheld camera often evoking the spirit world, has the power to "wonder" its way to something much deeper.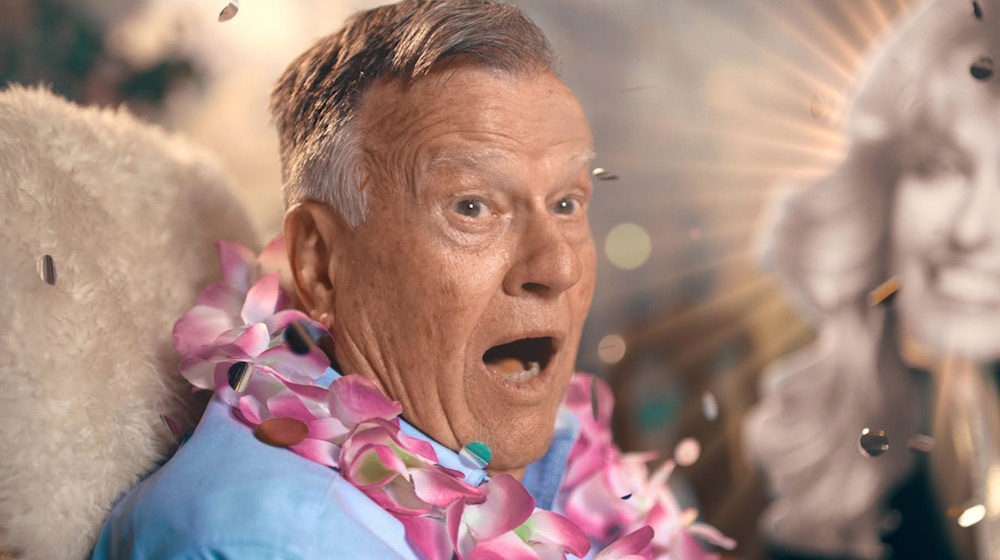 Dick Johnson is Dead (USA)
Winner of the Special Jury Award for Innovation in Nonfiction Storytelling, legendary documentary cinematographer Kirsten Johnson—The Invisible War (2012), Citizen Four (2014), Cameraperson (2016)—bared all in this downright riotous look at her endearing father as they near the end of his life. Johnson's exuberant creative process has the power to help just about any audience member who is forced to endure a loved one struggle with Alzheimer's disease or dementia. WARNiNG: SEMi-SPOiLER AHEAD -Therapeutically playing out like a real life Harold and Maude, Johnson's beguiling enactments of how her father could die the worst possible death is joyously and hilariously entertained (down to the smallest horrific detail) by her aging father. With each passing day and every manipulated faux death, Johnson is able to personally confront the unconfrontable, while at the same time this film coalesces into one of the best movies at Sundance.