Al Gore was in San Francisco to give a live version of his Academy Award winning documentary "An Inconvenient Truth," his PowerPoint turned Hollywood film about the urgency of climate change.
Gavin Newsom, as mayor, had secured Union Square and the city constructed a big white tent with round tables, table clothed with caterers and cocktails whereupon the former vice president could be mic'd up in front, commanding a red dotted laser baton to perform the narrative. Earning his money. Quite the cherished ticket. This was a "big shot" invitation-only thingie.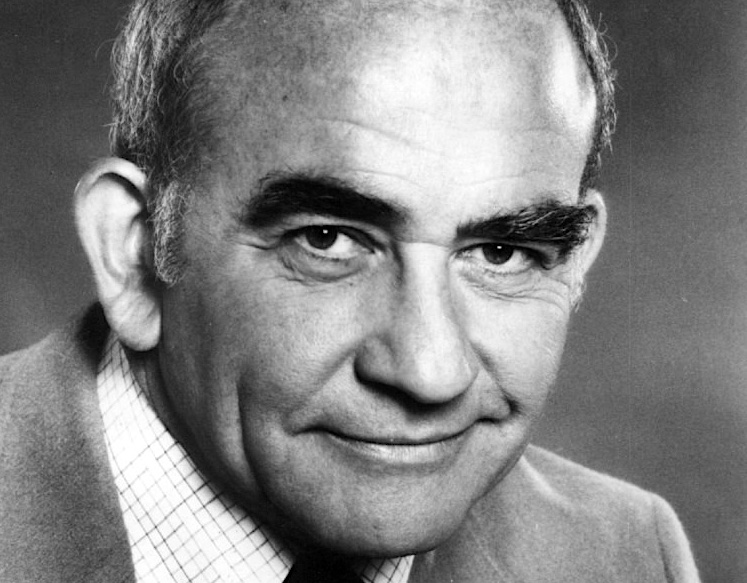 Each guest was personally seated and welcomed with a gift-wrapped piece of bling from Gumps placed next to the silverware and wine glasses. As director of the Labor Council I was given two tickets.
After receiving my seat and sipping an exquisite Sonoma Sauvignon Blanc I realized I was sitting next to the late Ed Asner and his wife. On my other side was the new fire chief, the first woman in San Francisco history to hold that position. Chief Joanne Hayes-White caused quite the ruckus a few days later when her husband alleged she'd hit him with a pint glass. Cops, headlines. We loved her at that time.
Asner found out I was the "top labor guy in San Francisco" and we chatted about union organizing. But this event was a performance and entertainment and the good wine and food also kept us busy so, though we had "fun," though not a lot of an interchange as I later wished.
The main "inspiration" for scribbling this article is my historic admiration of Ed taking on Reagan after he busted the Air Traffic Controllers' Union (after they endorsed him! and the rest of the labor movement sat on their ass). And then having his wonderful highly rated TV show canceled solely for condemning an American foreign policy that supported El Salvador's abusive murderous dictatorship. And becoming the president of his own union, SAF-AFTRA (even though some people still didn't like his position to stop the consolidation of power at a crucial time of merger talks).
Besides his iconic and talented acting career, Ed Asner was a great trade unionist and social democrat.
Asner's wife, I found out, was Newsom's aunt. Later we became good buddies after further encounters within the California Democratic Party where I was the Labor Chair. She was also a delegate.
Cindy was a Hollywood producer and Democratic fundraiser. And quite the character. Her nephew and Kamala Harris had an intense rivalry those days as they moved up the Democratic food chain. I remember sitting with her when Kamala was banging out a brilliant speech and Cindy's right foot was tapping, tapping tapping! as hard as her heart each time Kamala would sling a crowd pleaser. And then she would look around and her face would become cynical, disparaging and protective. It was fun to watch. We hung out in San Diego and LA and San Francisco at conventions.
When Newsom learned that we were buddies he tried to exploit the friendship by having her ask me questions about union politics where she would never know the answers because she didn't understand the questions.
I have always liked Gavin, which wasn't necessarily good for job security as "top" labor guy in San Francisco, but despite the fights of many campaigns, legislative priorities, and labor negotiations, many struggles to "move-the-chains" were accomplished with City Hall engagement.
Gavin Newsom and Al Gore were quite the same: Introverted, smart, quiet, cautious, intellectually brilliant, calculating, stuffed with good advisors. But once the cameras rolled their magic appeared—whether real or imagined.
With Ed Asner you always got what you saw. And what we saw was an integrity as safe and caring, aggressive and trustworthy as any progressive could imagine. A sad loss.
Tim Paulson is the former head of the San Francisco Labor Council.