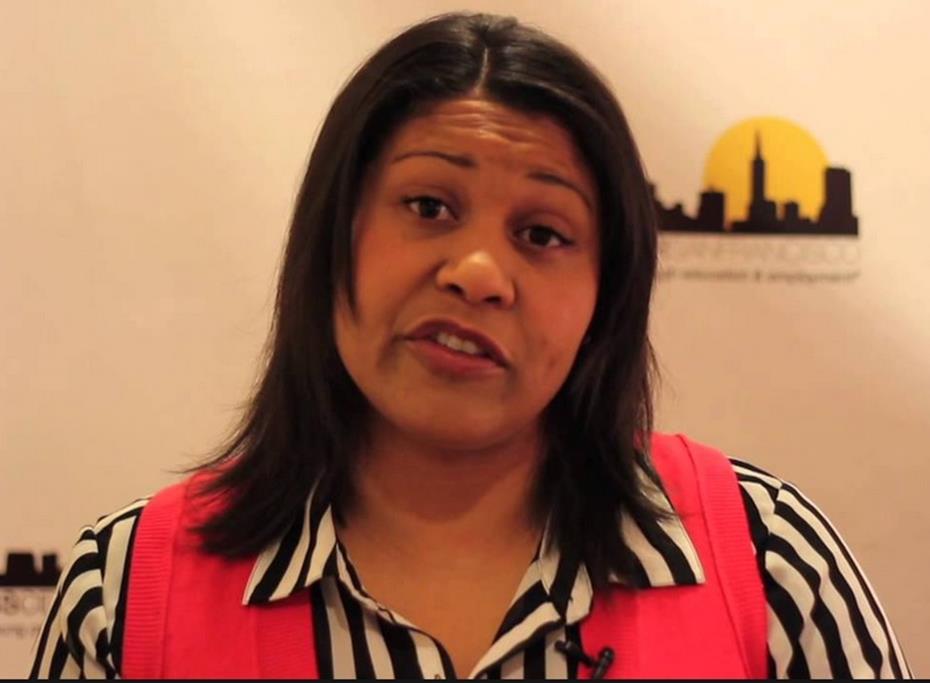 Despite a tenant-heavy district, Sup. London Breed is seeking amendments that would undermine a tenant-protection bill

By Tim Redmond

APRIL 3, 2014 — The legislation by Sup. David Campos that seeks to increase relocation fees for Ellis Act evictions was continued Tuesday, after a hearing on the Google Bus Program ran really late.
But in preliminary discussions on the issue, it became clear where the battle lines are drawn – and where the big fight will be April 8.
Sup. London Breed – representing the tenant-heavy District Five – wants to amend the bill to carve out an exemption for all landlords who are 55 or older, own one building, and have owned it for more than 20 years.
Her argument: There are some small landlords who see their buildings as their retirement fund, and if they've been renting at low levels for long periods to time, a significant part of their investment could go to pay the relocation fees.
Those people are not speculators, she said.
But Sup. Jane Kim put that in perspective. There's no law against selling a building, and there's no mandate that anyone pay any fees at the point of sale. If a longtime landlord wants to sell and retire, fine: Nothing in the Campos bill would have any impact on that.
Breed's answer: Well, yes – but you can get more money for a building if you sell it vacant.
In other words, as Kim put it, a real-estate speculator tells a longtime homeowner to clear out a building so the homeowner, not the speculator, takes the rap and handles the fees of the Ellis action.
Sup. Norman Yee offered a milder form of the Breed amendment, suggesting that the Rent Board take into account the age of the owner and the length of ownership before deciding on the hardship.
And Sup. Scott Wiener continued his concern over the language in the application a landlord has to file to ask for a hardship, an issue that he brought up in committee and pushed the Rent Board on repeatedly. His concern: Landlords now have to fill out what he called an invasive form that requires them to list not only their cash on hand and property but their personal possessions, furnishings, clothing, and jewelry.
Tenants have a simpler form.
The rent board director made it clear that the agency didn't actually force landlords to itemize their clothing and furniture, but Wiener wasn't satisfied. He wanted an amendment deleting that language from the Rent Board hardship form. Nobody objected.
But Breed will find some allies for her proposal – and if she gets six votes, it will directly undermine the intent and impact of the Campos legislation.
The vote will also put the more centrist supervisors who want to get progressive support on the hot seat: Breed, Sup. Malia Cohen, and Sup. David Chiu all voted in favor of the Google Bus Program, infuriating tenant, labor, and environmental advocates and putting them directly on the side of the tech industry in the Battle for San Francisco.
Chiu, who is running for state Assembly against Campos, and Cohen, who has a serious challenge in her district, can't afford to alienate the tenants two weeks in a row.
Kim, who is a co-sponsor of the Campos bill, told me Tuesday that she didn't expect it would face major opposition. But Breed stirred up enough trouble to delay the bill a week.
It will be a major test.