Rediscovered photos of downtown 1970s drag balls displayed at GLBT Museum, beginning Fri/23.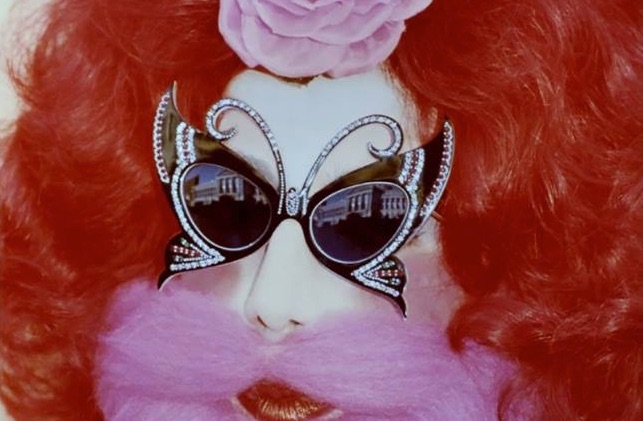 By Marke B.
ART LOOKS NYC's drag vogue balls have been all the rage in pop culture, ever since Paris is Burning hit the scene 25 years ago. But ballroom drag events — the community coming together in grand (or not) dance palaces in ostentatious displays of choreographed pageantry, hard-fought contests of beauty and poise, and yes, sometimes spectacular catfights — have been essential gay institutions since the early 1900s, centering in Harlem, NYC. Ballroom culture reaching peaks in the '20s, '60s, and '70s before breaking through to mainstream culture in the '90s via the hyper-vivid vogueing scene (and Madonna's pop appropriation of it, which even today continues to infiltrate America's airwaves in very strange ways indeed).
SF's own drag ball culture in the '60s and '70s was entwined with our incredible Imperial Court system, inaugurated in 1965 by its first ruler, Absolute Empress I, Jose Sarria, The Widow Norton, who passed away two years ago and was put to rest in a spectacular fashion, the closest SF can come to an official state funeral.
Roz Joseph, an established photographer who had recently moved from New York, wandered these Imperial Court balls in the 1970s with her camera, shooting the eye-popping looks and candid moments of the queens who made up our downtown underground scene — queens like Ambi Sextrous and Frieda XI. She eventually hoped to publish a book of the stunning photos, but her interest moved on. (She made a name for herself as an architectural photographer).
So for almost 40 years, the photos languished in the now-90-year-old Joseph's archives unseen, until this week. Beginning with an opening celebration Fri/23, the photos will be displayed at the GLBT History Museum in the Castro. (I am helping to host the party.)

Help us save local journalism!
Every tax-deductible donation helps us grow to cover the issues that mean the most to our community. Become a 48 Hills Hero and support the only daily progressive news source in the Bay Area.
Don Romesburg of the GLBT Historical Society tells of the pictures discovery, which he first heard about from the owners of local gallery Lost Art Salon, who were planning to include some of Joseph's photos in a show.
"In 2008, the boys who run Lost Art Salon tipped us off to this older straight photographer over on Russian Hill who had taken some pictures of San Francisco's 1970s drag scene," Romesburg told me. "I remember heading over to her place in the pouring rain wondering what she could possibly have that the GLBTHS would want.
"As soon as Roz pulled out the boxes I was blown away. She had captured the world of mid-1970s gay Halloween and Imperial Court balls with such loving wonder. Ever since then, I've been wanting the museum to do this show. ["Reigning Queens" show curator] Joey Plaster has done right by these photos and this talented photographer. I'm so happy this show will be part of her legacy."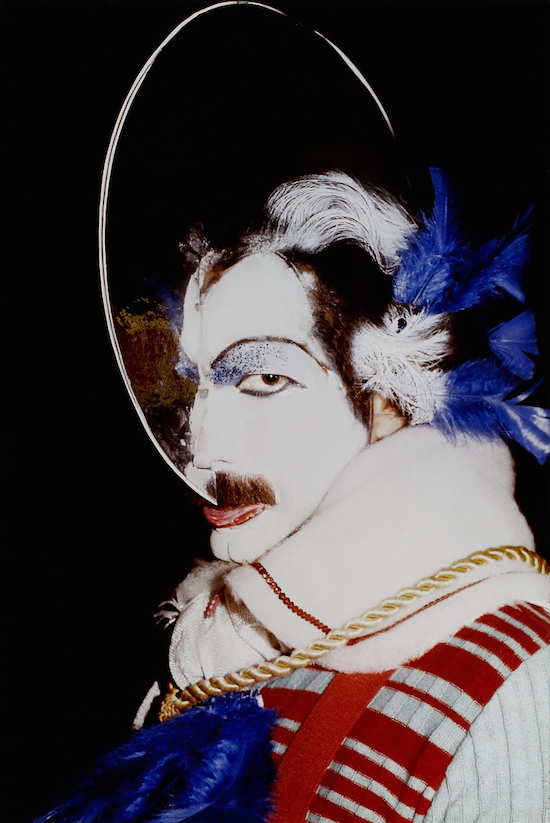 Plaster told me, "Joseph hoped to publish a book based on her drag ball series, tentatively titled Golden Gays, but was unable to find a publisher. She generously donated the prints to the archives of the GLBT Historical Society several years ago. Lost from public view for almost four decades, the images are displayed here for the first time in any museum.
"Identifications are scrawled in pencil on the back of some of the photos. I used the GLBTHS obituary database to look up names and almost all the identified queens have passed away — many of HIV-related complications. So there's a real poignancy to the photos, which show the last generation of drag before AIDS devastated the city's gay community. Many of the queens in the exhibit died not long after Roz Joseph snapped their photos.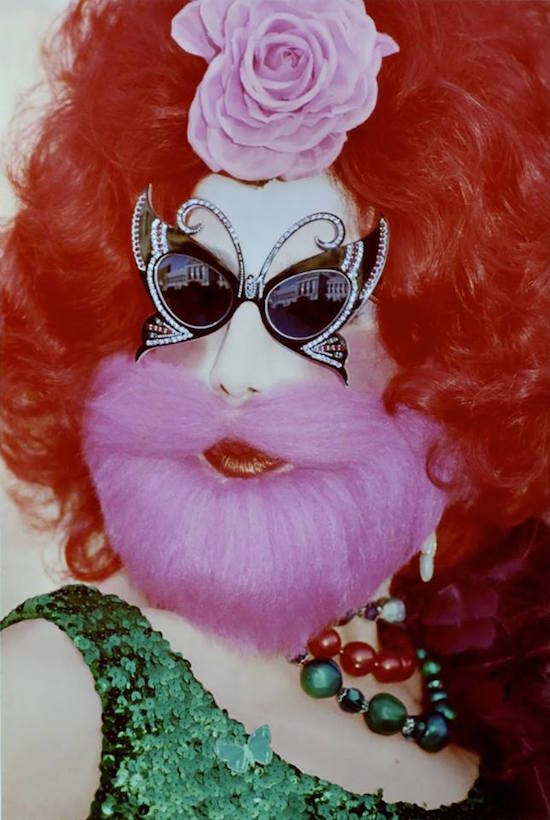 I asked Plaster, as curator, why he thought is was important to show the photos now.
"The photos help us appreciate the legacy of the Imperial Court, a charitable organization of drag royalty marking its 50th anniversary this year," he told me. "Many of the queens pictured in the photos are past Empresses, Czarinas, and Baronesses who were instrumental in raising funds for the city's gay social service and political organizations.
"It's also a good time to appreciate the central role drag played in creating queer culture. Drag balls have been a central part of public gay culture for over a century. (The phrase "coming out" originally referred to the act of being formally presented at drag balls that gay men patterned on respectable debutante balls.) Roz Joseph's photos, taken during the early years of the gay liberation movement, show how gay men used these long-established cultural forms to support a very new social movement.
"As San Francisco continues to gentrifry, it's also a good time to appreciate the incredible racial and economic diversity of the 1970s drag scene — not to mention the enormous drag and costume balls that were once a staple of queer city life."
Oh, and also the pics are hella fabulous.
"REIGNING QUEENS: THE LOST PHOTOS OF ROZ JOSEPH" 
Opening party: Fri/23, 7pm-9pm, $10 donation requested
Show runs thorough February
GLBT History Museum, SF.
More info here.